Looking to design a website? Need one quick? Then a WordPress website builder plugin is exactly what you need.
They help you build professional and sleek websites within minutes. I use one for every website I make myself 🙂
In fact, I know digital agencies that charge five figures for websites and use tools like I'm outlining today for their client's projects!
Who wants to spend hours coding, anyways? That's why today I'm doing a Visual Composer vs Elementor comparison.
Read ahead if you want to know the differences between these two plugins.
Visual Composer review
WPBakery Page Builder is the new name for Visual Composer, in case anyone is confused.
Powering over 2 million websites, it is by far the most popular website builder plugin. For a good reason, too. Forbes, Envato, and other big companies even recommend it.
Visual Composer is going to do a few things for you and do them very well at that.
One, it saves incredible amounts of time time. No more coding for long hours or figuring out confusing add-ons.
Secondly, you will have unlimited design creativity. Whatever you imagine or plan, you can easily configure it with their easy drag-and-drop system.
Thirdly, it's responsive to any device, which is more important than ever with mobile and tablet ownership on the rise.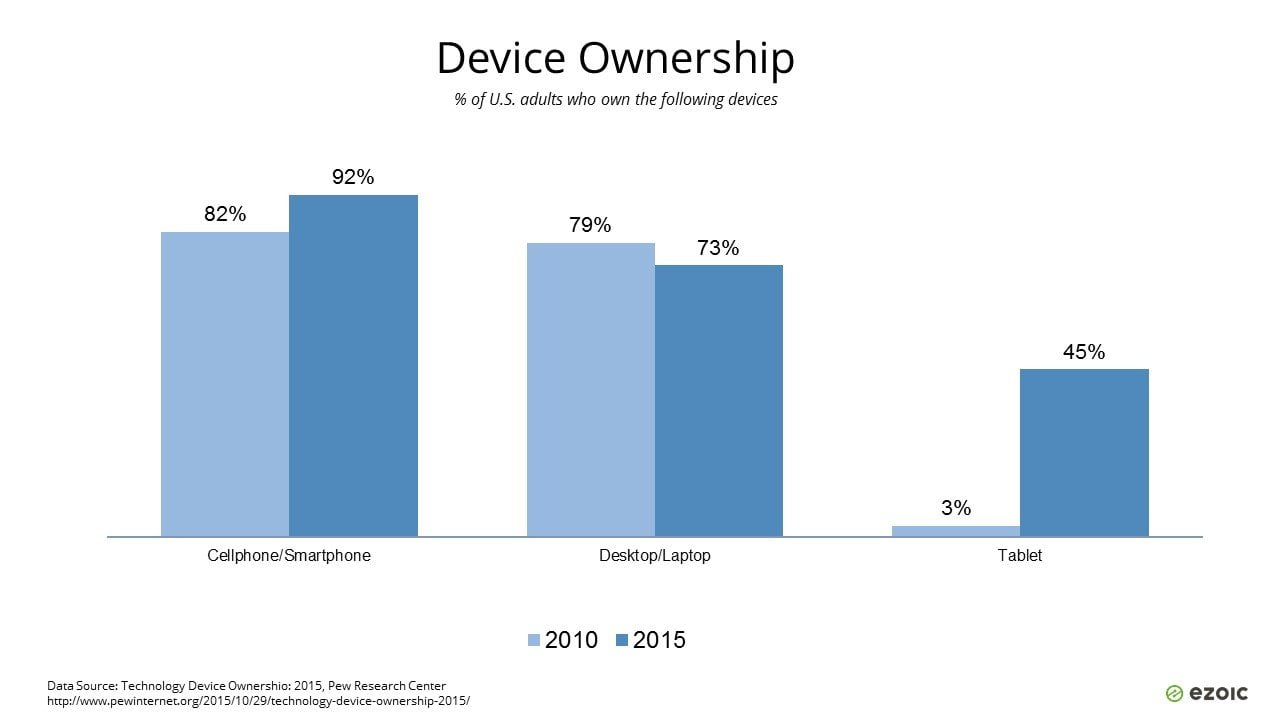 Perhaps most importantly, it's easy to use!
Visual Composer features
Let's get down to it. What can you do with Visual Composer?
Visual Composer Features
Front end & back end page builder: That's right, this plugin has both a front end and back end drop-and-drop builder system. The front end builder lets you piece together your website in real time to see how it will look. The back end builder lets you see your website's elements from a birds eye view. I personally love the front end system the most.
Works with any WordPress theme: This is hard to come by. Many plugins produce errors or aren't compatible with just any theme. Visual Composer will look great no matter what theme you already use. This means you save more money since you don't have to buy a new one.
Templates & elements: Visual Composer comes packed with over 50 templates to choose from for about pages, blogs, home pages and more. There are also dozens of content elements to use from sliders to charts and forms.
User roles: This is actually very intuitive. If you have multiple people working on a website, you can set what elements can/can't be used.
Lifetime updates & great support: Every time there is a new version of Visual Composer, you get it for free. Can't complain about that. There is also a professional dedicated support team if you ever need assistance.
Is Visual Composer free?
Unfortunately, no. Visual Composer is not free. However, it does come bundled with various themes, so you're able to cut down your overall costs by buying one that does.
Is Visual Composer good?
Based on my experience and others, Visual Composer is an awesome plugin.
It's going to save you time and energy from having to code a website from scratch. It will also save you money, as you won't have to pay thousands for a company to develop one, either.
Is Visual Composer bad for SEO?
No, Visual Composer is not bad for SEO. You still have complete reign over meta descriptions, title tags, and other search engine elements.
The one concern that is reasonable to have is page speed, which affects your rankings. If you find that Visual Composer is slowing down your website, try using a caching or optimizer plugin. This can help resolve this issue.
What's more important than the plugin is the page content. You can build beautiful pages with Visual Composer, but you need to create valuable long-form content to rank.
Is Visual Composer the same as WPBakery?
Yes, Visual Composer is WPBakery. They were simply renamed in the past.
Visual Composer licenses
Visual Composer offers three plans for you to choose from, which include the following:
Single website: A single license that's ideal for bloggers or small business owners.
3 websites: A three license plan which is ideal for businesses that want to create landing pages and have other properties.
Developer: Unlimited licenses for agencies and web developers. If you run a marketing agency offering web design services, you will want to choose this plan.
Elementor review
Elementor is a free and open-source web page builder. They do, however, offer a pro version that comes packed with way more features. Over 600,000 websites are currently using this plugin.
They've been featured on WPbeginner, Inc, Designmodo and other trusted sources. How does it compare to Visual Composer, though?
With high-end designs and advanced features, Elementor is very impressive for a free plugin. The developers made it fast and responsive.
The drag-and-drop builder lets you edit your website live with instant page loads. No more updating or previewing constantly. In terms of speed, they definitely beat Visual Composer.
Elementor also includes over 100 templates to choose from. If the process wasn't already fast, now it's Lamborghini-fast.
Make a mistake? No problem. Undo and redo functions will come in handy.
That's one thing I always wanted with Visual Composer that it lacks. Elementor also has a revisions list if you want to go back to an earlier version of your design.
Elementor features
Here's a breakdown of the main benefits you'll gain from using this plugin.
Elementor Features
Front end builder: A quick and simple to use front end builder will impress your users with how good it looks. Unfortunately there is no back end builder at this time.
Templates & elements: When it comes to templates, Elementor has more. When it comes to content elements, I'd say these two plugins are essentially on par. The pro version comes with way more though if you're willing to dish out some money.
Maintenance mode: Use the 'Coming Soon' option while your designing to give users a heads up that you'll be right back.
Free: The best feature of all is that Elementor is free!
Is Elementor good?
I've used Elementor on countless websites, and it's a fantastic website builder. The UI is clean and easy to understand, all of the settings can be found easily, and it's lightweight.
Is Elementor slow?
In my experience, Elementor has always been quick to load itself and never slowed down any parts of my website. This also depends on what kind of hosting you have and if there are other plugins that slow down your site, as well.
Is Elementor good for SEO?
Website builders like Elementor aren't good or bad for SEO.
You need to optimize your own title tags, meta descriptions, write content, and build links. Foundational SEO practices like those will ensure your success in the search engines, not a plugin.
Elementor licenses
When you've received and activated a paid Elementor license, the limitations include:
One website with the Personal plan.
Three sites with the Plus plan.
1,000 sites with the Expert plan.
That means if you purchase the Personal plan, you can only activate and use the license for a single website. This is ideal for bloggers or small business owners who only manage a single property.
The Plus plan is great for anyone that grows several websites, as well.
If you sell web design services, you will definitely want to invest in the Expert plan since you can use Elementor on 1,000 different websites.
Elementor also gladly promotes its use of it for client projects.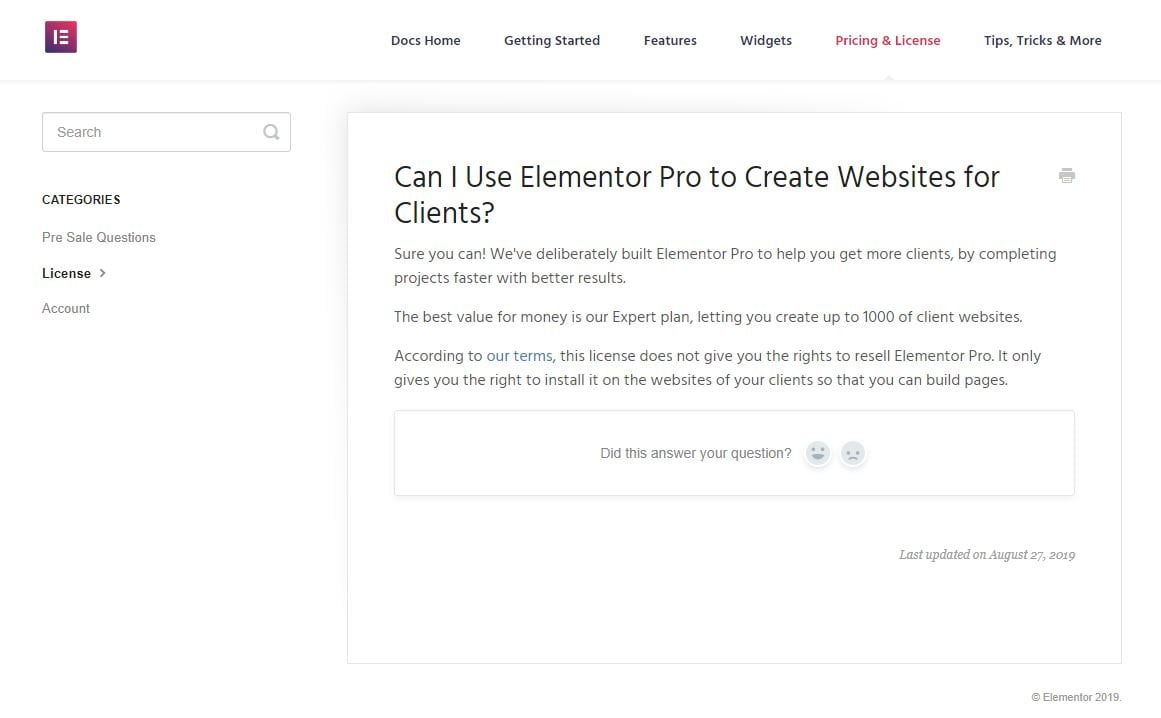 Visual Composer vs Elementor verdict
So, here's the deal. Both of these plugins are awesome. Right off the bat, Elementor wins in terms of pricing because it has a free version.
Now, when it comes to paid, Visual Composer is cheaper at $45 compared to $49 and has lifetime updates. Elementor only offers 1 year of updates.
Both of their interfaces, templates, and content elements are on par. What we recommend is the following.
If you want a free plugin, obviously try out Elementor.
If you're going to invest in a WordPress website builder plugin, get Visual Composer.
Check out my online courses if you want to learn more about marketing and copywriting, as well.