Making passive income is a dream for many people. I mean, who doesn't want to earn money while they sleep?
I have tons of passive income streams from affiliate marketing to book royalties, course sales, and more that I've been growing for years.
Some people just want to make enough for side income while others want to make thousands to cover their bills.
That's why in this blog post, I'm going to share effective ways to make an extra $2,000/month in passive income.
Enjoy making more money!
Ways to make $2,000 a month passive income
These are some of the best ways of earning $2,000/month passively from my 10+ years doing business.
1. Earn commissions with affiliate marketing
Affiliate marketing is when you promote other people's products and services and earn a commission on every sale that you generate.
It's one of the easiest ways to make passive income because you don't have to create or sell anything yourself. And there are affiliate programs for just about everything these days, from physical products to digital courses.
I've been doing affiliate marketing for years, and it's helped me make a lot of money passively.
Here are a few tips for finding good affiliate programs:
Look for companies in your niche that have an affiliate program.
Ask companies if they have an affiliate program (many do but don't advertise it).
Join affiliate networks like ShareASale and Commission Junction.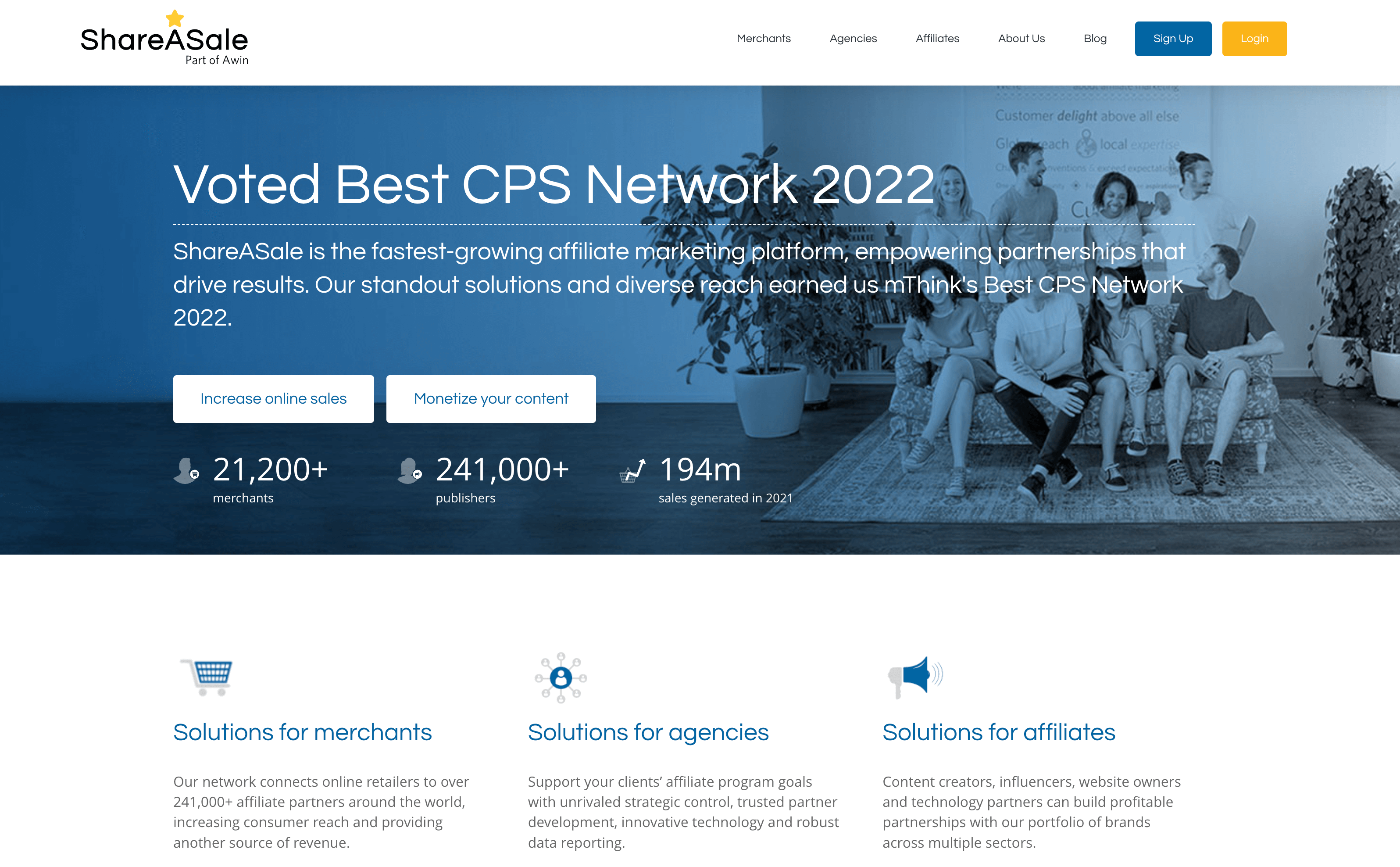 And, here are a few tips for promoting affiliate products:
Write blog posts or create videos reviewing the products you're promoting.
Use social media to share your content and promote your affiliate links.
Run ads on Google or Facebook targeting people who would be interested in the product.
That brings me to my next point.
2. Teach people through an online course
If you have knowledge or expertise in a particular area, you can create an online course and earn money every time someone buys it. For example, you can see my online courses for inspiration.
It takes some work upfront to create the course using a platform like Teachable, but once it's live, all you have to do is market it and collect your earnings. It truly is passive income.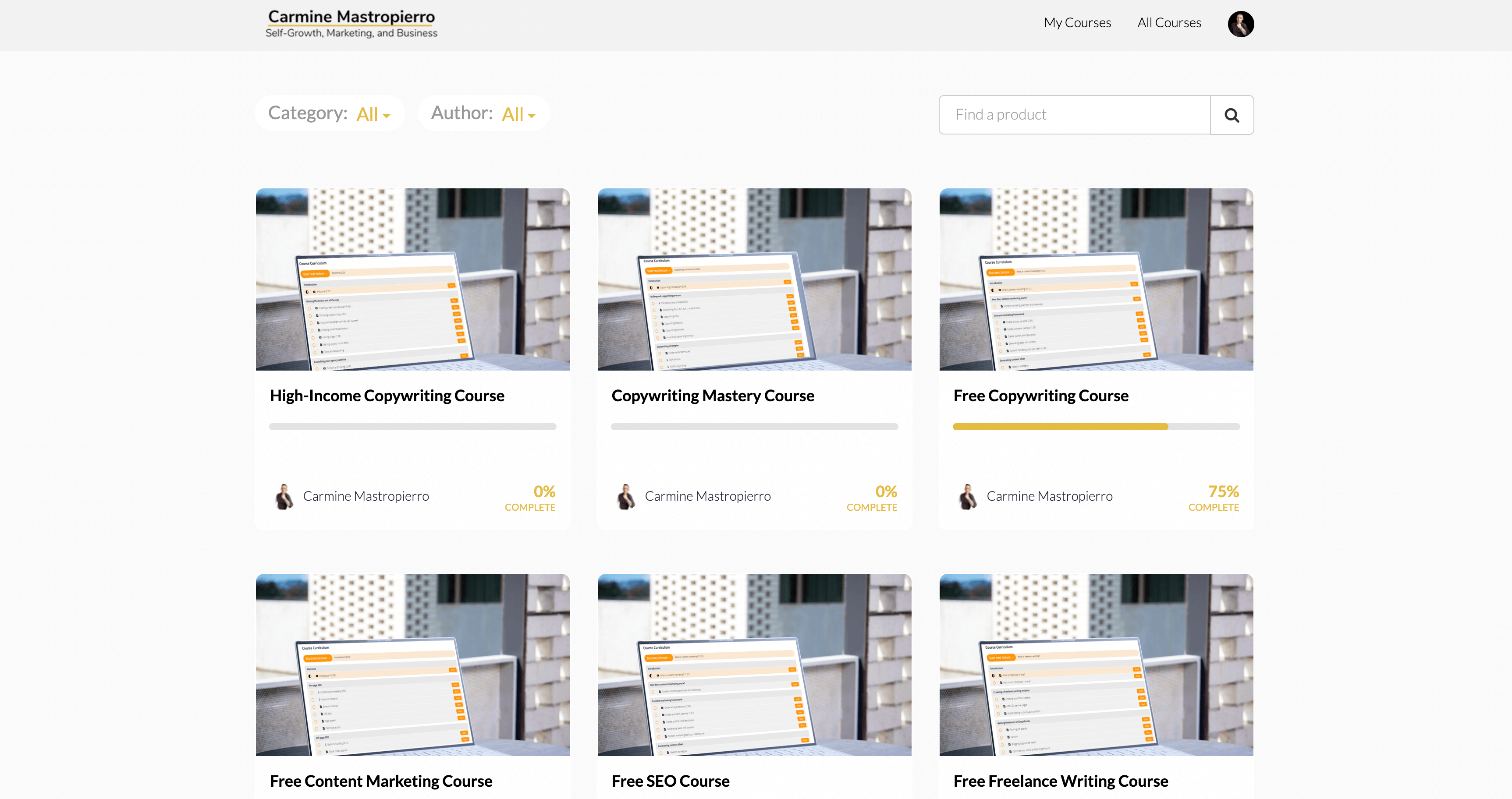 But, here's the thing…
Don't leave your students hanging. Give them feedback, help, and assignments to create that personal connection.
There are a number of ways to drive sales for your online course, too:
You can create a landing page and drive traffic to it with SEO or paid ads.
You can promote your course on social media or through email marketing.
You can partner with other bloggers or influencers in your niche to promote your course to their audiences.
If you put in the work, you can make a lot of money passively from online courses. Just look at Pat Flynn from Smart Passive Income. He makes over $100,000/month from his online courses!
Watch my video to learn more about selling online courses.
3. Make passive income from ad networks like Google Adsense
This is probably the most well-known way to make passive income. And it's pretty simple, too.
You can sign up for an account with Google Adsense and start displaying ads on your website or blog. Then, every time someone clicks on one of the ads, you earn money.
The amount you earn per click depends on a number of factors, but it's usually just a few cents. So, you need a lot of traffic to make any significant amount of money from Adsense.
Here's an example of a blog post monetized with several display ads.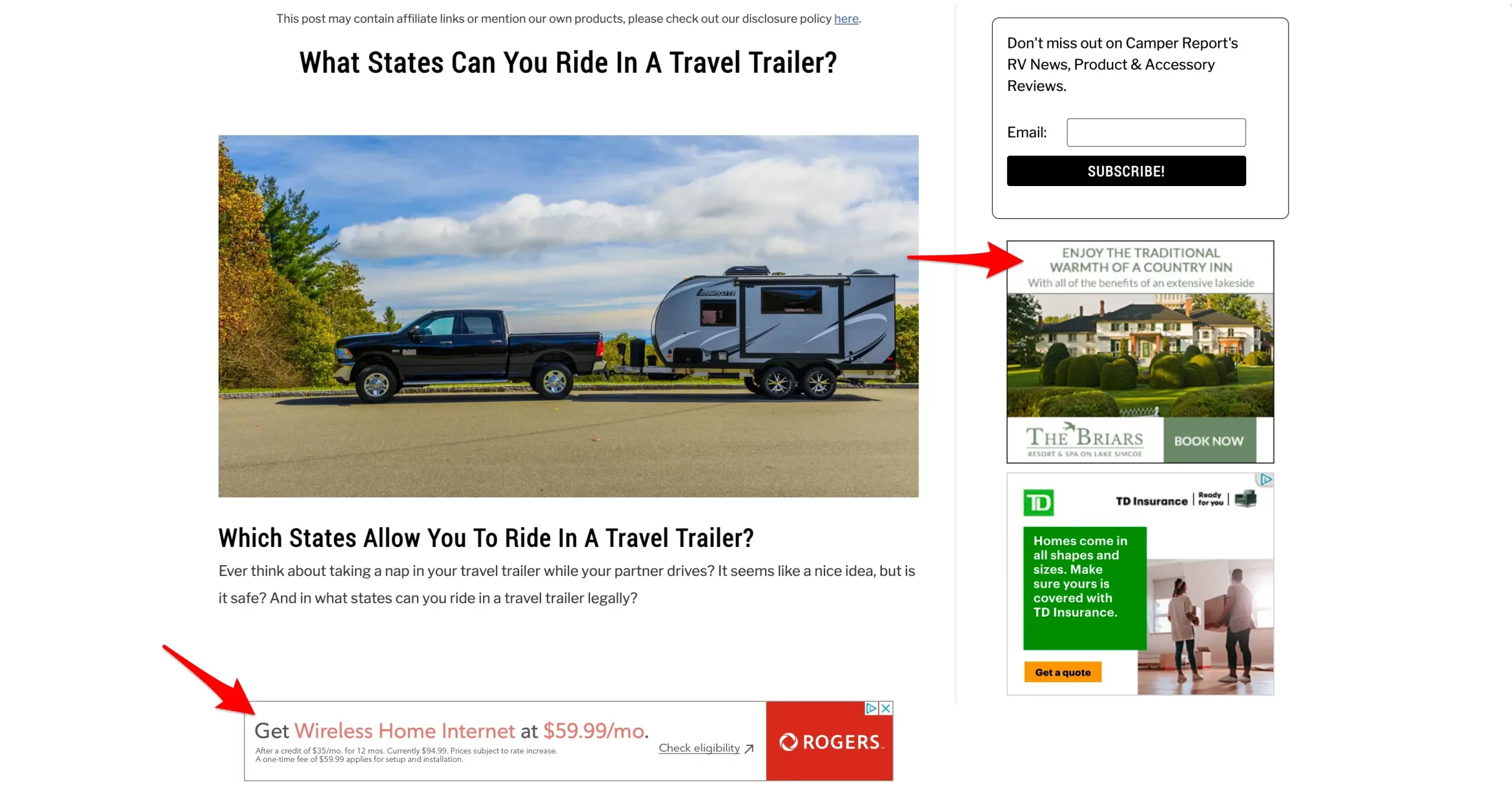 Here are some tips for driving more traffic to your site:
Publish high-quality content that people will want to read or watch. This could be blog posts, videos, podcasts, etc.
Optimize your website for search engines so that people can find your content more easily.
Share your content on social media or with other bloggers in your niche.
Adsense isn't going to make you rich, but it can generate a decent amount of money each month if you have enough traffic. And it's completely passive income since you're not doing any work other than displaying the ads.
Just keep in mind that you need to be getting a lot of traffic before you'll see any significant earnings from Adsense.
There are other ad networks out there like Mediavine and AdThrive, which are similar to Adsense but tend to pay a bit more per click. They also require that your site has a certain amount of traffic before you can be accepted into their program.
But, if you're looking for a way to make some passive income from ads, Adsense is a good place to start.
This is a great way to make passive income if you're already good at social media. You can grow your following on platforms like Facebook, Twitter, or Instagram and then start promoting products or services to your followers.
And, depending on your follower size, you can make hundreds to thousands of dollars per post!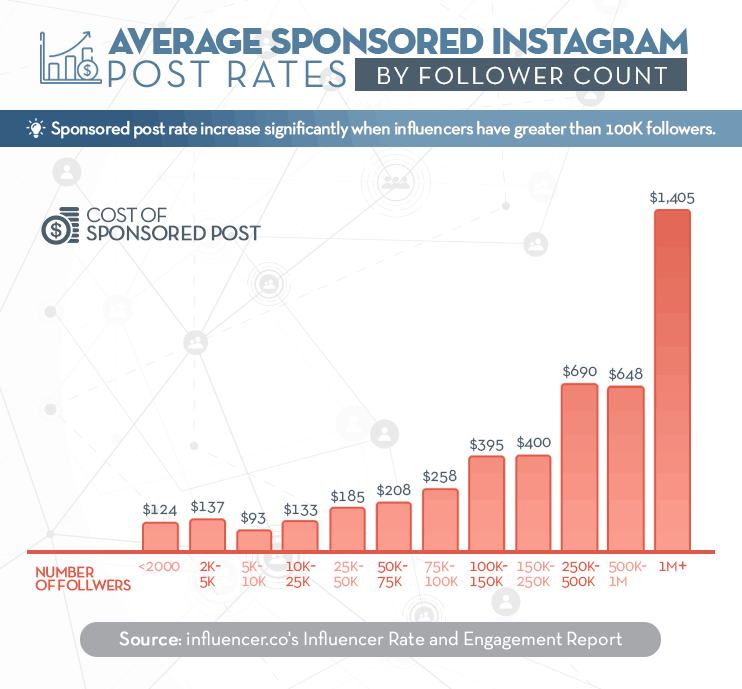 You can either promote products that you use and love yourself or find affiliate products that fit well with your audience. For example, if you have a fashion blog, you could promote clothes or beauty products. If you have a food blog, you could promote cooking tools or ingredients.
Here's an example of Kendall Jenner doing an influencer marketing post on her Instagram account.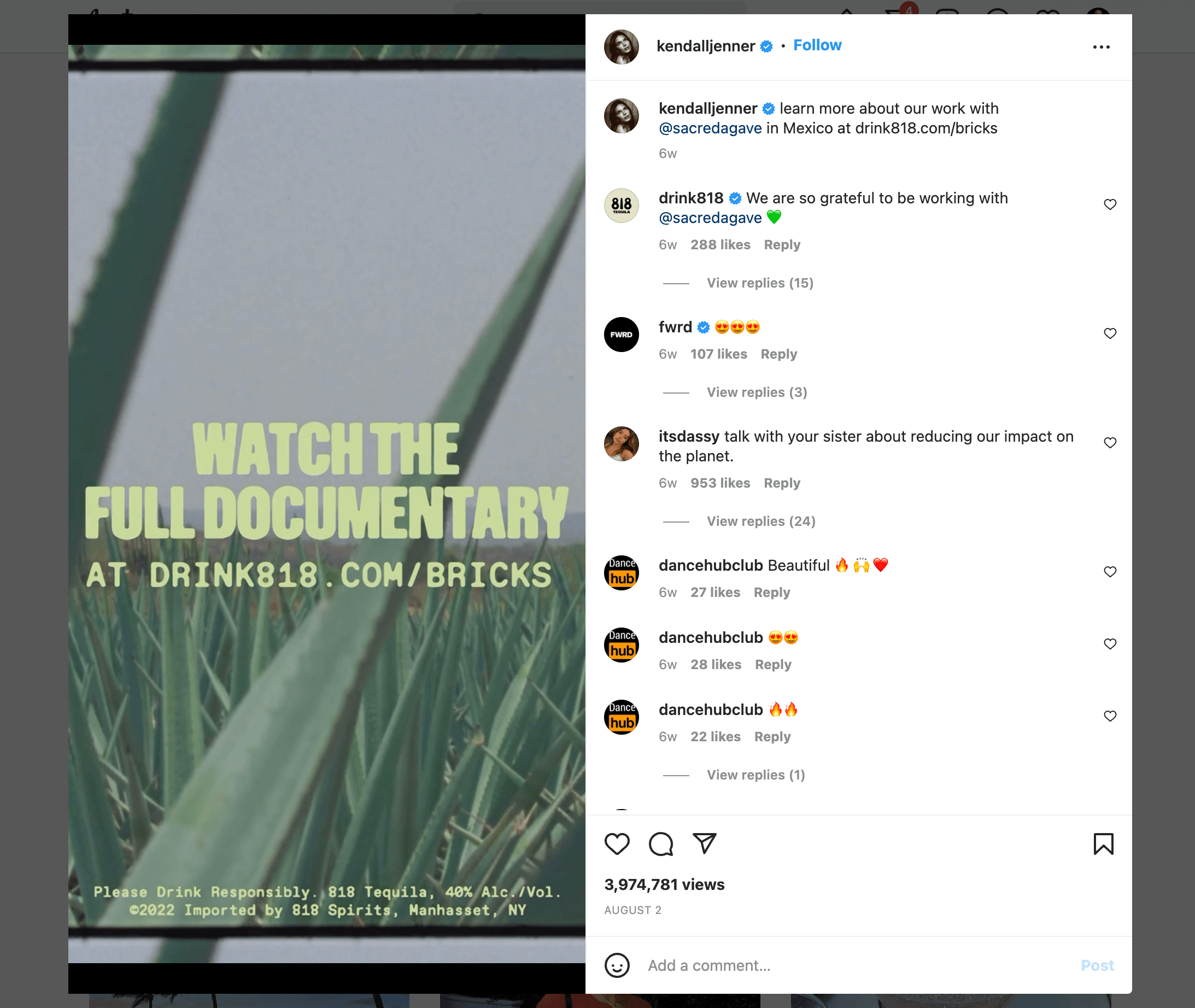 She probably received a nice cheque for promoting this tequila brand. 😉
The key is to find products that are relevant to your audience and that you would actually recommend. I recommend reaching out to brands and other influencers to strike deals.
Propose that either for free products or a discount code, you will promote their business on your page.
5. Sell e-books on Amazon and other platforms
Self-publishing books is a ton of fun.
I've published several myself, and it's awesome watching the royalties roll in over time.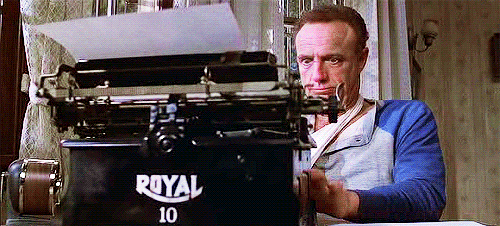 The great thing about e-books is that you can make them on any topic that you want. So, if you're an expert in something or have a lot of knowledge on a particular subject, this is a great way to share that information and make some money at the same time.
The best part is that once your book is published, it's there forever. People will continue buying it, and you'll continue earning royalties year after year.
To get started, all you need to do is come up with a book idea, write it, format it, and then upload it to Amazon Kindle Direct Publishing (KDP) or another platform like Smashwords.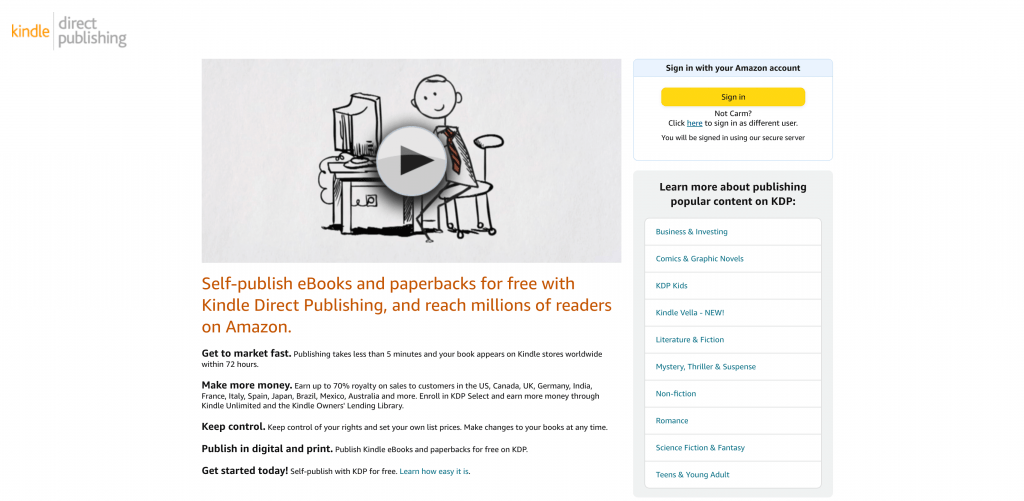 From there, people will be able to buy your book and you'll earn a commission on each sale.
The commission rates vary depending on the platform that you use, but they're typically around 70%. So, for every $100 that your book sells for, you'll earn $70.
Not too bad!
And like I said, once your book is published, it's there forever. So, even if you only sell a few copies per month, those royalties can really add up over time.
If you want to learn more about self-publishing books, I recommend checking out this guide from Amazon.
6. Start offering a freelance service on Upwork
While this isn't exactly passive, it's still worth mentioning.
Something I recommend to my followers and students all of the time starting on a freelance platform like Upwork or Fiverr.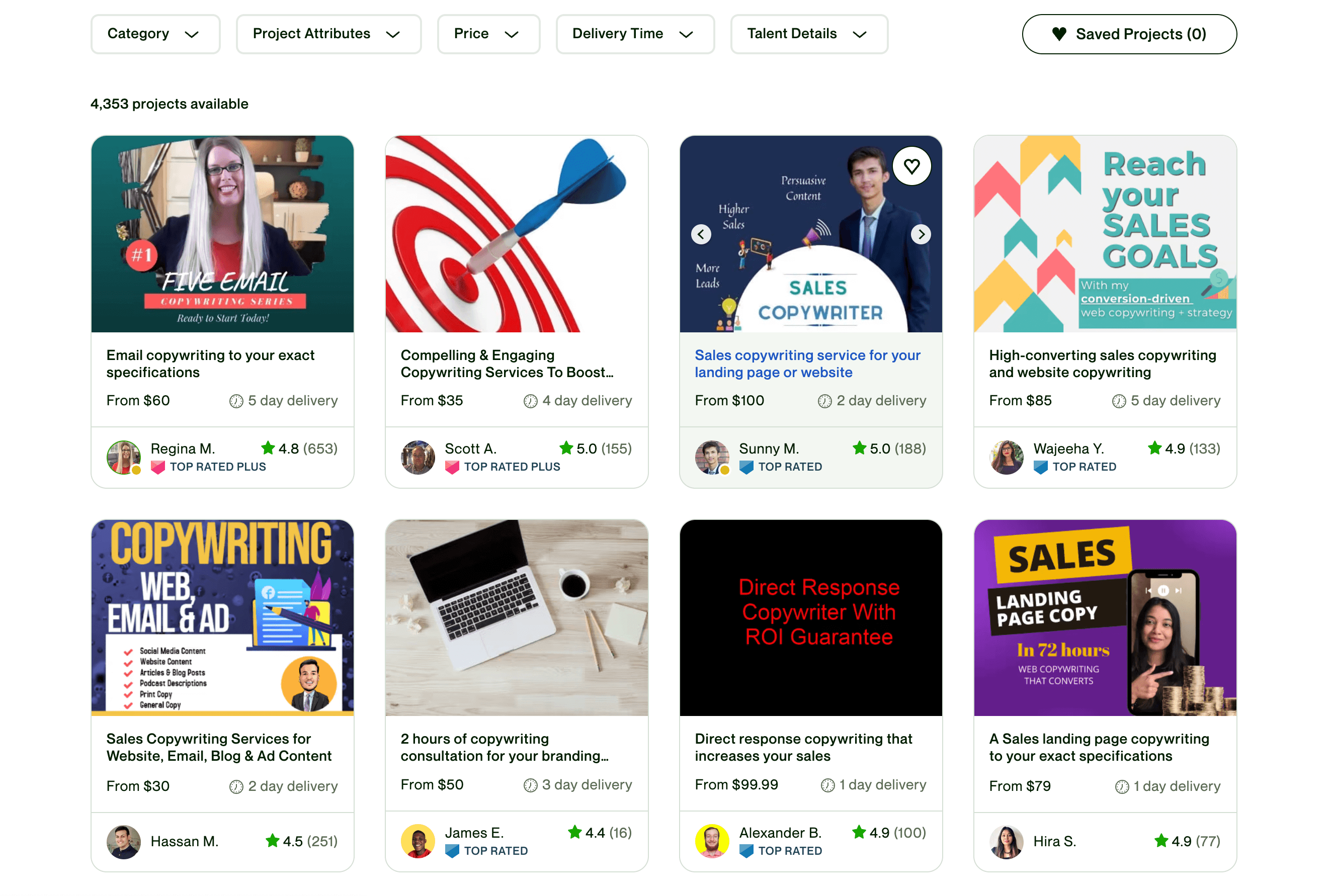 It's one of the simplest ways to make $2,000/month in passive income and get the ball rolling.
The great thing about offering a service like this is that you can do it on your own time. So, if you only have an hour or two to spare each week, you can still make some decent money without having to commit a lot of time.
And as your business grows, you can start hiring other freelancers to help you with the work.
This way, you can eventually turn your freelance business into a full-time passive income stream!
There are all sorts of services that you can offer on Upwork or Fiverr. But, here are a few ideas to get you started:
Social media management
Virtual assistant
Graphic design
Copywriting
Proofreading
Transcription
The key is to find a service that you're good at and that you enjoy doing. This way, you'll be more likely to stick with it long-term and grow your business.
If you want to learn how to make a living as a freelance writer, explore my online courses.
7. Dropship products on Shopify
Some of my first few successful businesses used a business model called dropshipping.
Dropshipping is a business model where you sell products without actually having to carry any inventory.
Basically, when someone buys something from your store, you just contact the supplier, who will then ship the product directly to your customer.
This is an awesome business model because it's very simple to set up and it doesn't require a lot of money to get started.
All you need is a domain name, hosting, and a Shopify account. Then, you can start adding products to your store and start making sales!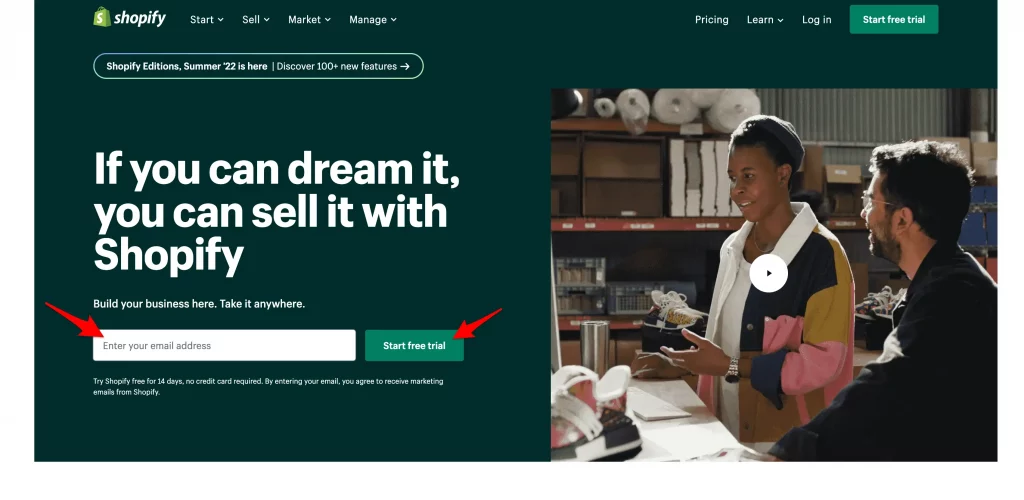 The great thing about Shopify is that they take care of all of the technical aspects of running an online store. So, if you're not super tech-savvy, this is a great platform to use.
To find dropshipping suppliers, I recommend using Oberlo. They're a Shopify app that connects you with suppliers who offer dropshipping services.
Oberlo is free to use, so it's a great way to get started without having to spend any money.
Once you've found some products that you want to sell, all you need to do is add them to your store and start promoting your site!
You'll want to learn about social media marketing, Facebook Ads, email marketing, and SEO. These skills will help you earn more money.
8. Complete surveys online and get paid
Last but not least, paid surveys.
I know, I know. You're probably thinking, "Who would actually want to do this?"
But hear me out.
There are actually a lot of people out there who are willing to pay good money for your opinion. This is especially true if you have a large social media following or if you're considered an expert in a particular subject.
So, if you fit into one of those categories, paid surveys can be a great way to make some extra cash each month.
It won't be enough to replace your full-time income but it's still a great way to make some extra money on the side. And who doesn't love making money while taking surveys in their PJs?
There are a ton of different paid survey sites out there, but my personal favourite is Survey Junkie. They're one of the most reputable companies in the industry and they have a great selection of high-paying surveys.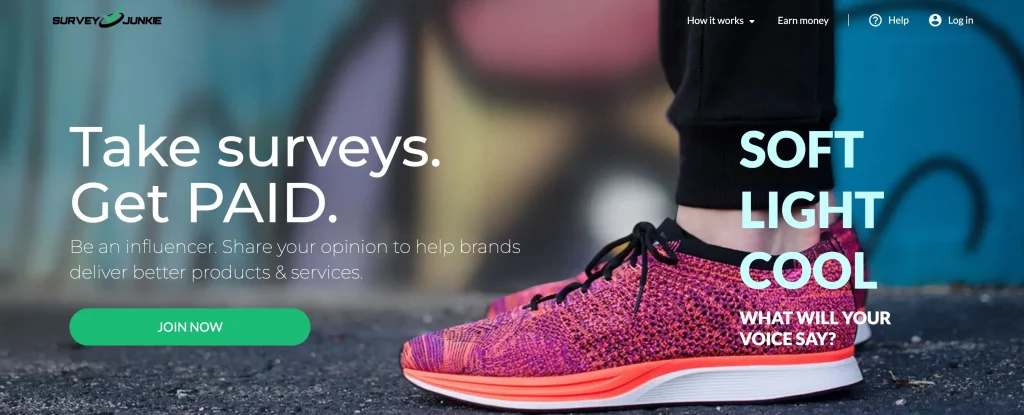 To get started, all you need to do is sign up for an account and start completing surveys. Each survey will take anywhere from five minutes to an hour to complete, and you'll be rewarded with points that you can redeem for cash or gift cards.
It's really that simple!
So, if you're looking for an easy way to make some extra money each month, paid surveys are definitely worth checking out.
Wrapping up ways to make $2,000/month in passive income
If you're looking to earn an extra $2,000/month in passive income, you've come to the right place.
The methods I covered in this article are all proven to work.
And, I've personally tested all of them over the years. Here's a recap:
Try out affiliate marketing.
Sell an online course.
Monetize a blog with Google Adsense.
Become an influencer.
Write and sell e-books.
Freelance on websites like Upwork.
Start an e-commerce store.
Get paid to complete surveys.
If you want to learn more about making money online and marketing, check out my online courses.