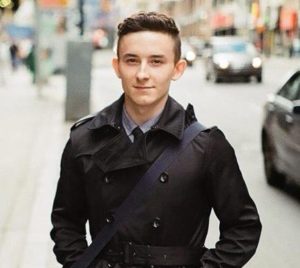 My name is Carmine Mastropierro and I'm a Toronto freelance copywriter for hire.
You could say I've been around the block. I've written for Neil Patel, GoDaddy, Marketo; many other big leagues. I've been helping clients increase their revenue, leads, and website traffic with content and copywriting for 8+ years. 💪
I specialize in long-form, data-driven, SEO focused content that moves the needle. A.K.A it drives organic traffic, generate leads, and gets readers drooling for more. 
Direct response copywriting is another strong point of mine. If you need sales pages, websites, or other material that practically prints money… say no more.
I began professionally writing while I was in college alongside building e-commerce companies and affiliate businesses.
Eventually over the years I realized that I love writing the most and thought "Huh. I'm really damn good at this!"— inspiring me to use my talent to help other companies grow their through great copy.

But, enough about business. Outside of writing, I'm at the gym almost every day. I love reading, meditating, and spending time with friends. I also drink a little too much espresso, but that's needed when you're writing all day!​ ☕