Influencer marketing generates $6.50 for every $1 spent on average.
Not only does it have a very impressive ROI, but collaborations allow you to place your brand in front of a larger audience and drive sales quickly. This strategy is also what we call co-marketing.
It's an approach that involves two brands coming together to create a campaign that helps each other grow. It's mutually beneficial and often leads to campaigns going viral.
What better way to learn how to use co-marketing yourself than to learn from those who have done it before successfully?
That's why today I'm going to cover five partnership marketing examples and how you can replicate their success.
Case study #1 – BMW and Louis Vuitton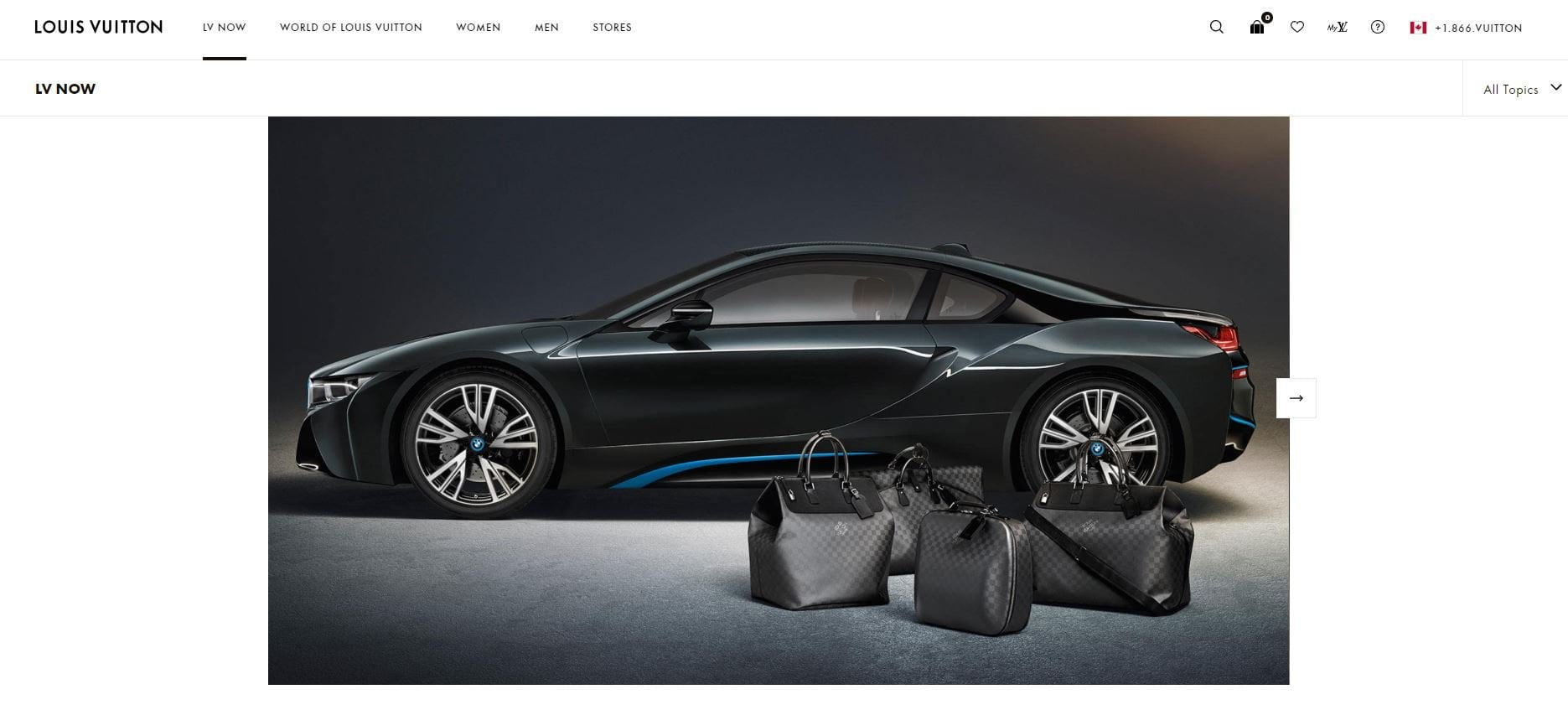 The luxury car brand BMW and retailer Louis Vuitton partnered up in 2014 to create a unique luggage set that matched one of their latest cars.
Why did these companies decide to co-market together? Because they both value luxury and have audiences that enjoy high end goods.
Head of Special Orders at Louis Vuitton, Patrick-Louis Vuttion said "This collaboration with BMW i epitomizes our shared values of creativity, technological innovation, and style."
The suitcase came in a set of four, using carbon fiber accents and sleek lines that matched the new BMW. They didn't come cheap, either — $20,000 to be exact. With the car being sold for over $150,000, the two products aligned perfectly.
Both brands began the campaign by promoting the joint partnership on their websites, with Louis Vuitton's reaching over one million visitors per month, according to SimilarWeb.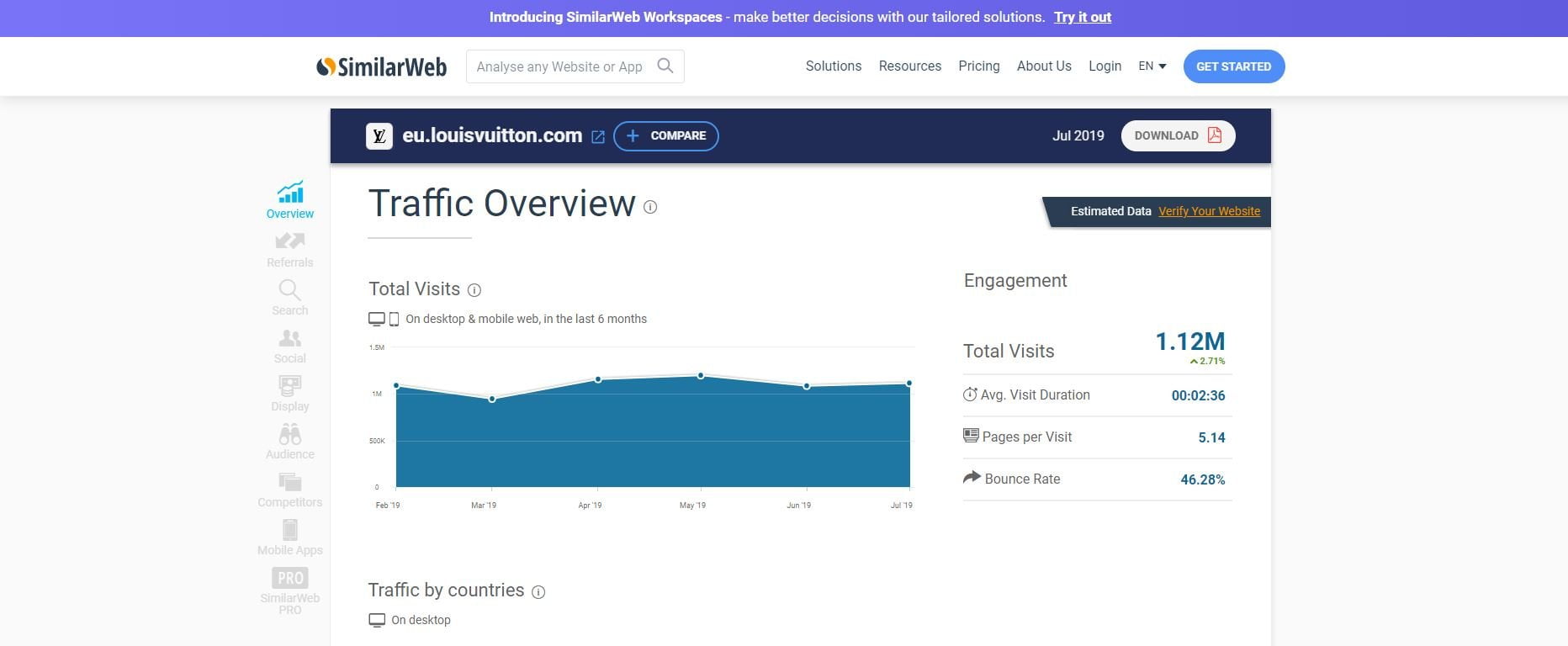 BMW also made announcements on their website, which reached several hundred thousand loyal fans.
The two companies took it a step further and held launch parties at certain Louis Vuitton stores, as well. These always included the BMW i8 and luggage on display.
Main takeaways:
Co branding doesn't necessarily have to involve the exact same industry, but should share the same set of values and target audience. Don't be afraid to look outside of your market for influencers to work with.
Promote your campaign through the use of an omni channel approach. Use each other's websites, social media accounts, and in-person events to reach the largest audience.
Case study #2 – Nike and Apple
A tech company and a clothing brand? How does that work?
Well, Nike and Apple have been working together since the early 2000's, and they've had no trouble creating effective dual branding campaigns.
One of their most successful is the Nike iPod. This integrated Nike's clothing with Apple's music technology, creating a fitness tracker that had never been done before. They sold jackets, shorts, armbands, and other products that held the iPod Nano perfectly and made it easier to use.
Steve Jobs and the CEO of Nike, Mark Parker, used a live event to showcase the Nike+iPod.
More importantly, they invited seven-time Tour de France winner Lance Armstrong and the world record marathon runner Paula Radcliffe to promote it. This worked perfectly because 49% of consumers look for recommendations from influencers before making a purchase.
Both athletes gave a positive review at the live event, with Armstrong saying it "will take working out to a whole other level." Radcliffe commented that she uses music while working out "to help me relax in the buildup to a big race."
Main takeaways:
Leverage the power of live events to engage with your customers and display your products.
Work with influencers that have a powerful name in your industry to promote your campaign, leveraging their audience size and trust.
Case study #3 – CoverGirl and Lucasfilm
Star Wars is one of the most recognized movies of all time, and CoverGirl is a household name in beauty. That's why the two brands came together in 2015 to promote the release of "Episode VII The Force Awakens."
Their idea was simple: create a beauty line that will get younger women excited about the new film, while also offering CoverGirl large exposure.
The famous makeup artist Pat McGrath created a light side and dark side line that was easily recognizable by fans.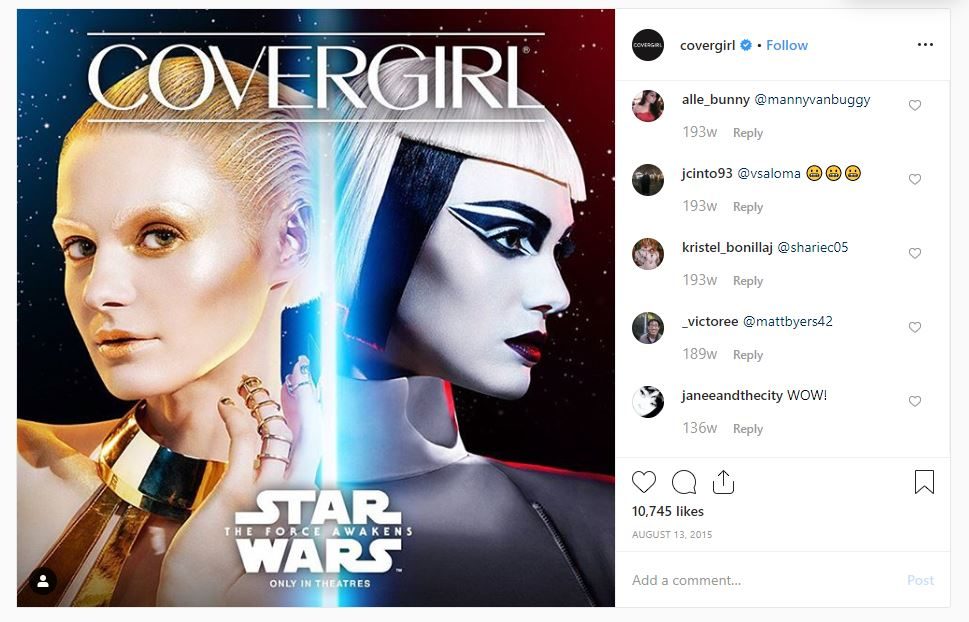 It was promoted on social media, including Instagram where it amassed over 10,000 likes and hundreds of comments.
Since Star Wars related content was booming at the time, it also allowed CoverGirl to take advantage of the trend to bring more awareness to their business.
Main takeaways:
Center your co-marketing strategy around trending topics or the anticipated release of a new product.
Create a product line that blends both company's branding.
Case study #4 – Time Warner Business Class
B2B isn't the first industry that usually comes to mind when we think of influencer marketing. However, it can be equally as powerful nonetheless.
Time Warner's Business Class products are a great example of this. They are packages made specifically for businesses, with high amounts of bandwidth, backups, and more.
Time Warner reached out to previous customers, such as Green Dot and Spectrum Enterprise, and asked them to create video testimonials.
These videos were shared on Facebook, Twitter, and other social media, with customers raving about Time Warner's services.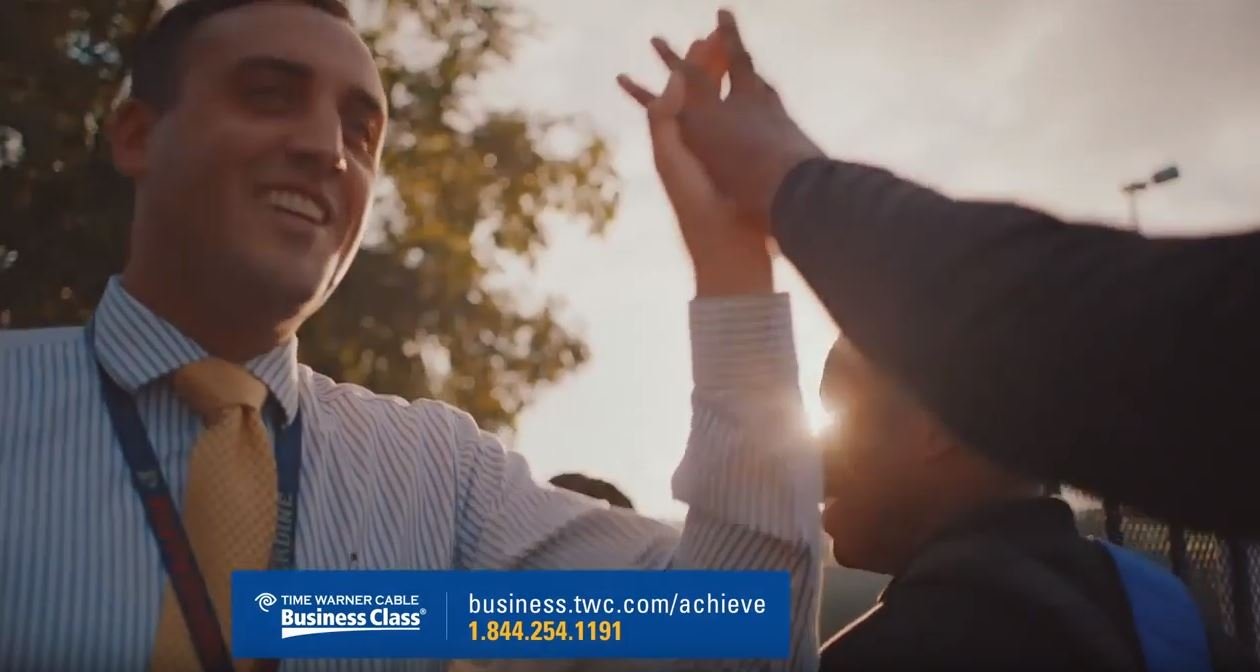 Source: YouTube
A call to action was placed at the end of each video, enticing users to download a free e-book which further educated them on how the Time Warner packages could help grow their businesses.
Main takeaways:
87% of marketers use video content, and it makes the perfect addition to a co-marketing strategy.
B2B partner marketing can be just as effective as B2C.
Use the testimonials of previous customers to help increase conversion rates of your campaign.
Create a lead magnet or piece of content that can be used to educate customers about how your product will solve their problems.
Case study #5 – AirBnB and Flipboard
Another unlikely partnership marketing example that shows us how to pull of an influencer marketing campaign. AirBnB and Flipboard partnered up in 2017 to help the vacation rental company acquire new customers, and more readers for the news app.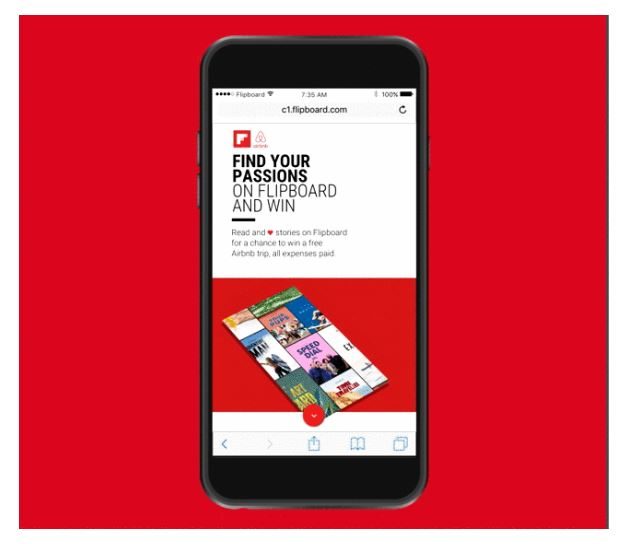 As VP of Global Growth for Flipboard, Claus Enevoldsen, said "Our partnership was rooted in a natural brand, audience and content fit." Both businesses were centered around passions, especially with AirBnB's new launch of Trips, where hosts give tours of interesting locations and activities.
The campaign involved having users on Flipboard "heart" the AirBnB experience content they were promoting to be entered into a free trip. There were also smaller prizes given away on a daily basis, which increased engagement and allowed both partners in this co-marketing campaign to benefit.
36 different storyboards were created that used images and videos to promote AirBnB, while also offering interesting content for Flipboard users. This made a win-win situation. Over 39 million impressions were made during this campaign, as well.
Flipboard amassed over 4 million page flips from 440,000 users that engaged with the AirBnB stories. The AirBnB profile also increased its follower count by 29,000, driving a 9% CTR to the AirBnB website.
Their co-marketing efforts were so successful that these companies began to explore other ideas of how they could help each other grow. This included Flipboard attending AirBnB conferences, where they would interview people to feature on their blog, while also educating hosts on how Flipboard can help improve their business.
Main takeaways:
Use giveaways in your co-marketing campaign to drive more engagement.
Leverage media channels that either party has access to, such as conferences.
Partnership marketing ideas
How'd you like those co marketing examples?
Next, I'd like to guide you through some partnership marketing strategies that you can use along with the main takeaways from the previous case studies.
1. Host a live event together
Live events are an incredibly effective way to reach a large audience, build trust with customers, and turn your brand into an authority.
Everybody blogs. Everybody posts on LinkedIn. But how many people are hosting events?
Very few.
That's why you should consider joining another company in your market to co-host a live event like a conference, keynote, or networking event.
Both of you will mutually benefit from the exposure and it makes your company look more friendly since it's a joint venture.
2. Do a research project
Here's an interesting one…
Instead of making money or launching a new product, how about conducting research together?
As they say, two heads are better than one.
This co marketing strategy involves teaming together with another company to compile data on a specific topic, consumer behavior, or trend.
This data can then be used by both companies to improve targeting, marketing, and advertising.
Furthermore, you can leverage it as content. How brilliant is that?
Look at this joint study between X and Y. They worked together to find these incredible findings and shared them with the world.
3. Develop a new product
Similar to the BMW and Louis Vuitton example, companies interested in a new partnership marketing idea can develop an entirely new product together.
How often do you see brands, especially in the fashion industry, come together and make products?
All of the time!
And you should, too.
The best part is that this strategy applies to practically every niche.
If you're in fashion, beauty, or health, it's super easy. You can come together to make new clothing, makeup, or supplements, for example.
Those in a B2B space can create a digital product like a course or e-book.
See where I'm going with this?
Both companies equally promoting a product will drive a helluva a lot more sales than just one, as well.
Exchange lead magnets
I wrote an entire guide to lead magnets you need to read if you aren't an expert on them.
With that being said, lead magnets are free resources you offer in exchange for a user's email or other information.
A.K.A it attracts leads like a magnet 🙂
Some businesses like to join together to create lead magnets that they are then promoted on one another's websites.
You're essentially offering a great resource to your readers while helping your partner generate leads and vice versa.
Lead magnets include things like e-books, whitepapers, and case studies.
Have each other as guests on a podcast or video
I don't know about you, but I love watching YouTube videos and podcasts.
Joe Rogan is my favorite and do you what makes his show so special? The guests.
Being a guest on other brand's platforms allows you to showcase your expertise while leveraging their reach for exposure.
Who wants to grow a giant audience when you can place yourself in front of someone else's?
Remember it's a two way street, though. You need to have an equal reach to offer to your partner on YouTube, your podcast, or another channel.
Final thoughts on partnership marketing
With influencer marketing driving up to 11 times higher ROI than other digital strategies, you'd be crazy not to utilize it today.
Co-marketing can be used in any industry, too, whether it's B2B or B2C. The main goal is to ensure that you and your partner both benefit from the campaign.
While it's also good for your industries to match, it isn't necessary. It's more important for the values and branding to align, instead. Look at BMW and Louis Vuitton or Nike and Apple as inspiration.
Furthermore, try taking advantage of live events with relevant influencers to promote your product to their fan base, and to use it as a way to engage with customers face to face.
Similarly, giveaways are an excellent tactic for driving engagement and making your campaign go viral. Branded hashtags, social sharing, and testimonials can further improve your results.
Reach out to me if you need marketing consulting or related services to help you with your partnership campaigns.