Landing a six figure job is not easy. It takes time, effort, and perseverance to develop the skills required for these high-paying positions. But it is definitely worth it! Imagine what you could do with that kind of money.
I have both a six figure career and business, so I want to share my experience in landing the job of your dreams. In this blog post, I will explore the best ways to get a six figure job, what industries to consider, how to make a great resume, and more!
Let's get started!
What are the best jobs to make 6 figures?
The best jobs to make six figures are typically in the fields of finance, technology and healthcare. These industries pay well because they require highly skilled professionals with specialized knowledge and qualifications. For example, financial analysts, computer engineers, and nurses can all earn salaries over $100,000.
A recent report found that general managers, software developers, and lawyers are some of the most common six figure career fields. However, pursue an industry that you are passionate about, or you will burn out over the long term.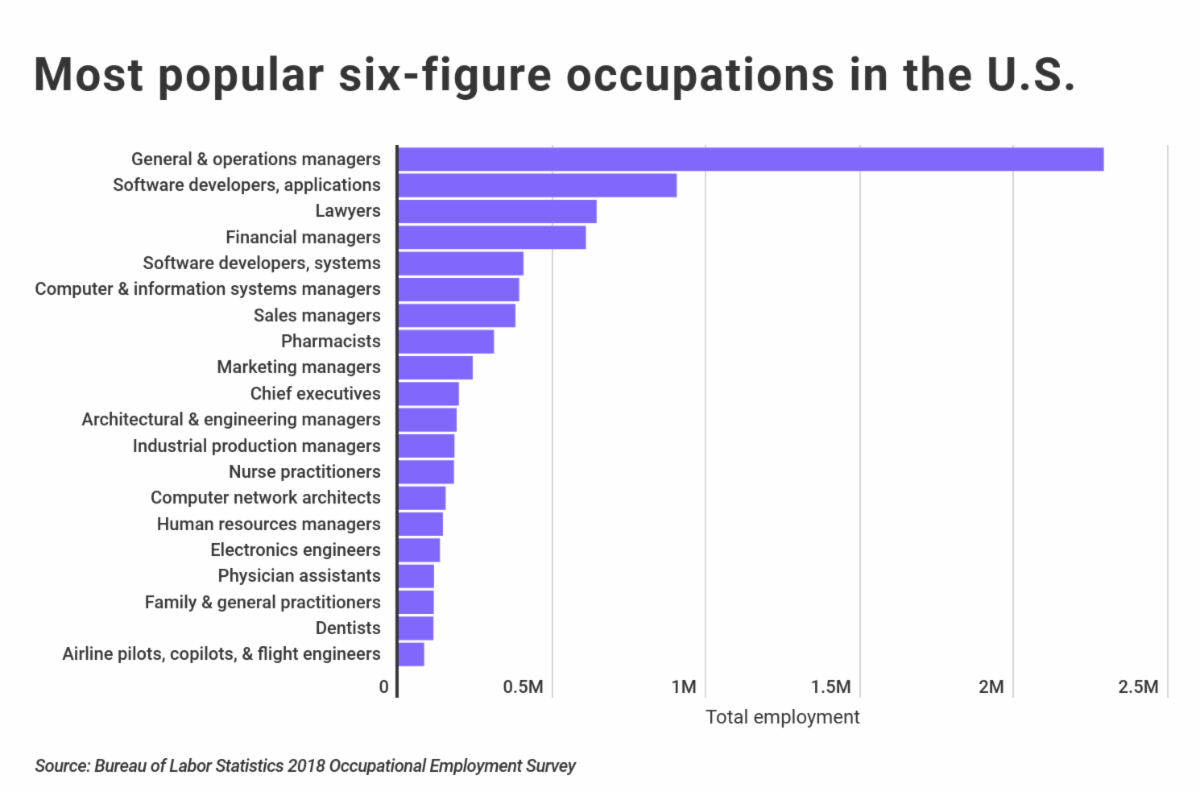 How do I develop the skills necessary to land a 6 figure job?
Developing the skills necessary for a six figure job takes time and dedication. You should focus on gaining experience in your chosen field through internships or volunteering opportunities. Additionally, taking classes or additional certifications related to your chosen industry can help you stand out from the competition when applying for positions. It is also important to network with professionals in your chosen field to stay up-to-date on industry trends and job openings.
Is it easy to make 6 figures a year?
Making six figures a year is not easy. It requires hard work, dedication and the ability to develop specialized skills in an industry that pays well. However, with enough effort and perseverance, it is possible to reach this financial milestone. It took me several years to generate six-figures from my businesses, and then I was able to transfer that skill and experience to instantly land a six-figure job. Not bad, huh?
How long does it take to make 6 figures?
This is a tough question to answer. It's subjective. If you're just starting out in your career, naturally, it will take more time. But, if you have years of experience and a solid foundation, it could be in the near future. If you apply what you learn later in this article, I guarantee you'll greatly speed up the process no matter where you're at in the process.
How rare is a six-figure salary?
A six-figure salary is becoming more common, particularly in fields such as finance, technology, and healthcare. However, it is still seen as an elite level of income that not everyone can attain. In fact, only 9% of Americans make over six figures.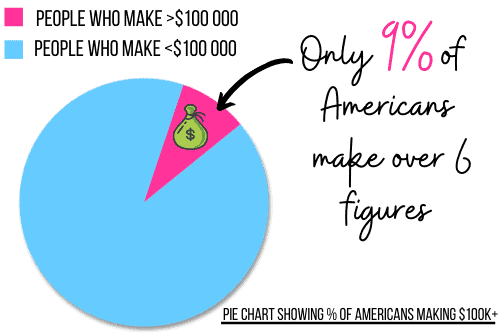 The best way to increase your chances of reaching this milestone is to focus on developing the skills needed for a successful career in your chosen field.
How to get a six figure job
Alright, onto the fun stuff. Let's talk about how you can land a six figure career.
Develop high-paying skills
Sure, almost any industry can net you six figures. But, you want to work smarter, not harder. What I mean by that, is you should develop certain skills that normally are paid more for. For example, if you want to get a job in finance, it would benefit you to develop expertise and certifications such as Certified Financial Planner (CFP).
Look at this report that studied the highest paying skills by the hour. They included law, programming, consulting, and internet security. Use these to brainstorm ideas.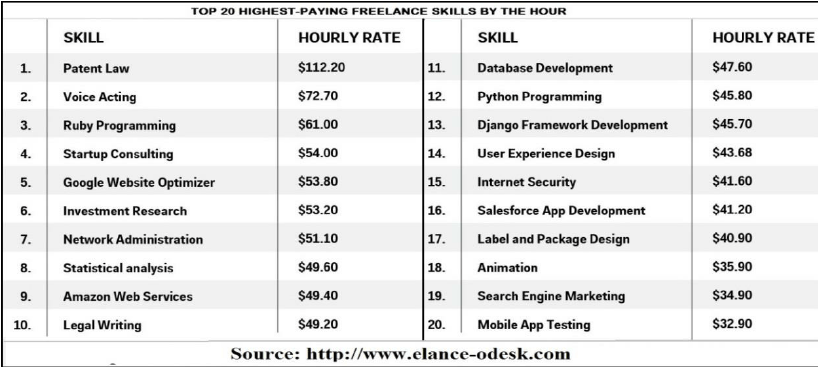 No matter what skills you focus on, I recommend getting certifications, reading books, taking online courses, and consuming as much content as possible around that subject.
Optimize your resume
Making a great resume for a six figure job requires you to showcase your unique skills, experiences, and qualifications. Start by listing all of your relevant experience, education and certifications in chronological order from most recent to oldest. It is also important to include any awards or recognition you have received related to your chosen field. Additionally, it is wise to tailor your resume specifically to the position you are applying for so that employers can easily identify why you are an ideal candidate.
I used the advice from this Reddit thread to adjust my resume, and it helped me land a six figure marketing job. Seriously. Some of the main points I pulled from it are:
Keep your resume one page or as short as possible.
Focus on the problems you solved in previous roles.
Only mention important information and remove fluff.
Leverage results and case studies to build expertise.
Make the resume simple to read and skim.
Employers nowadays are taking social media very seriously when considering candidates. Most employers will do a quick Google search to learn more about you, so it is important to have a polished online presence. You should have accounts on LinkedIn and other relevant platforms (Twitter/Instagram if applicable) that showcases your accomplishments and passions.
It's been found that 35% of employers evaluate a candidate's social media profiles, and 39% of hiring managers are specifically looking for inappropriate content.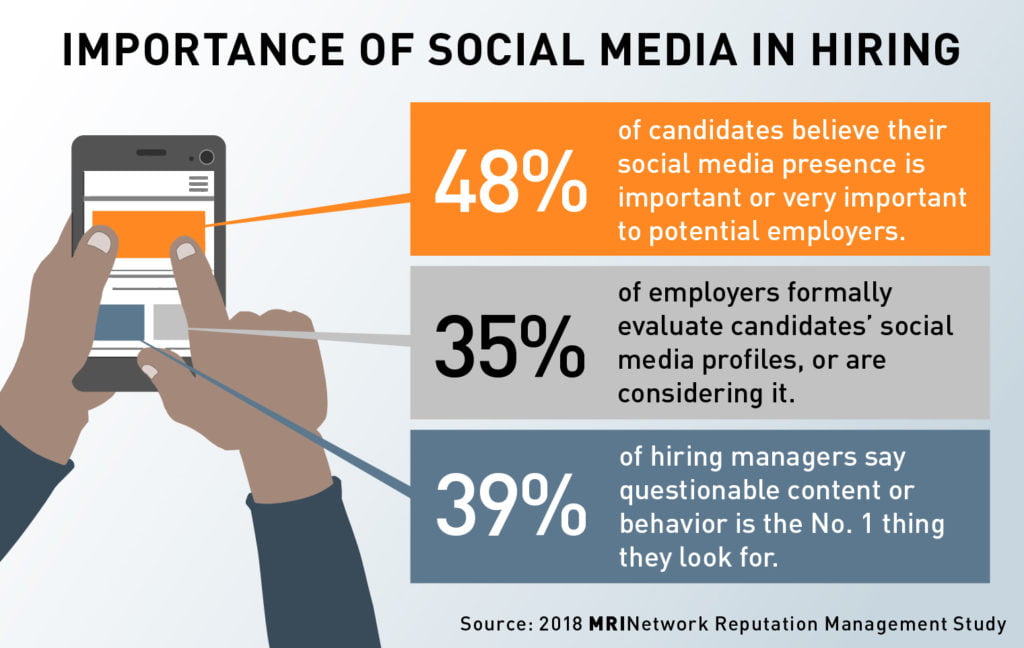 Additionally, create a personal brand for yourself by creating content like blog posts or videos related to your industry. This helps show employers that you are knowledgeable in the field and can help them solve their problems with ease. I've gotten so many professional and business opportunities thanks to my personal brand and the awareness I've generated.
Send out resumes. A lot of resumes.
Applying for six figure jobs is a process. You will probably have to send out dozens of resumes before you get a single response, and that's okay! Just keep going, even if rejections come your way.
Make sure you are researching the company thoroughly before applying so that you can personalize your resume and cover letter to their values and needs. This also helps during interviews since you can talk about why this specific role appeals to you and how it fits in with your career goals.
For example, imagine you're applying for a search engine marketer position. You could adjust the keywords on your resume around SEO, Google Ads, etc., to be more relevant. It only takes a few minutes but could make the difference between landing more interviews.
Follow up with recruiters
One of the easiest ways to get a six figure job is by following up with recruiters directly. Many times, recruiters who are working on behalf of companies will reach out to you if they see your resume and think that you'd be a great fit for a role they have open.
Consider for a moment that 80% of sales require five follow-ups. This applies to getting a six figure job because, in many cases, you need to follow up with companies you contacted to improve your chances.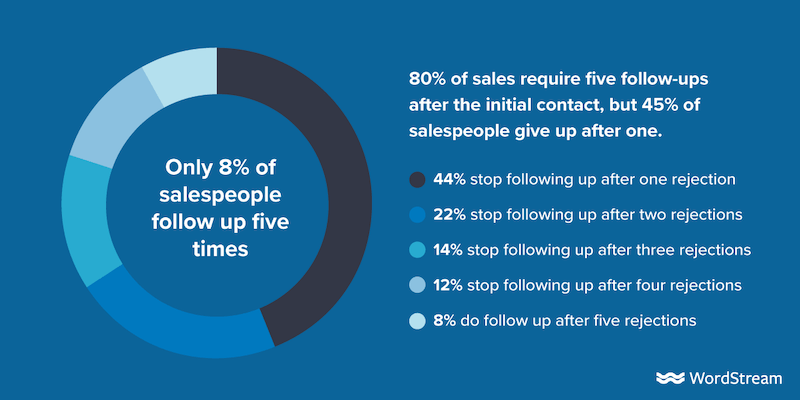 Make sure that you respond quickly to any correspondence from recruiters, and make sure that your replies are professional and personalized. Don't forget to ask follow-up questions about the company or position; this shows that you are genuinely interested in the opportunity.
Following up can also help build relationships with recruiters; many of them keep databases of talented professionals, so if they like what they see in your resume and interactions, you can reach out to them again. Google Sheets will be your best friend here.
Network at in-person events
Many people don't network. It's a shame. Some of the most success will come from shaking hands and meeting people face to face. Don't believe me? 73% of professionals are hired through personal connections.
Networking at events helps people remember you better, and it offers a chance to build relationships. You can find in-person events by searching for local meet-ups or conferences related to your industry. I personally love Chamber of Commerce events.
Once you have found an event, make sure that you are prepared with some business cards or portfolio pieces so that people can easily get in touch with you afterward. It also helps to be proactive and reach out to other attendees before the event; this allows you to create meaningful connections starting even before the actual event starts.
Finally, don't forget to engage during conversations – ask questions and follow up on their responses. This will leave a positive impression of you and increase the chances of getting referred for job opportunities!
Wrapping up how to get a six figure job
So, you want to make six figures. Getting into the right career can be one of the best decisions of your life. I know it was for me. I love being able to run some side hustles like copywriting as I climb the corporate ladder. It gives me the best of both worlds.
On that note, here's a recap of how I would approach securing a six figure job:
Choose the right industry, like technology, healthcare, or finance.
Develop high-paying skills that will maximize your income.
Shorten your resume and focus on the results you've generated in previous roles.
Build a personal brand that makes you stand out among applicants.
Send out resumes every day and follow up with recruiters.
Network both online and at in-person events.