If you're running a startup, you need to know your numbers.
Otherwise, you're in the dark.
Understanding averages and trends also enable you to properly benchmark and set goals.
As a result, you further secure your company's success.
Today you'll be learning 15 fascinating startup stats that will change how you run your business.
Take a look!
1. 90% of startups fail
Think about how many businesses get started every day.
They all can't be the next Apple or Google.
That's why it's estimated 90% of all startups fail.
This can be for several different reasons, including:
Lack of funding
Declining growth
Poor planning
Competitors beating them
No fit in the market
Lack of experience
Etc.
Avoiding failure is sometimes as simple as being realistic about the startup's pitfalls.
Does your team need reworking?
Do you need to scale prospecting to fill pipeline?
Address any issues early on before an anthill turns into a molehill.
2. The average churn rate is 12.7%
Churn rate is the amount of users lost in any given period compared to how many are acquired.
It's one of the biggest problems startups face.
You pour time, energy, and money into acquiring customers, only for them to slip through the cracks.
Sucks, right?
Well, keep in mind that the average churn rate for startups is approximately 12.7%.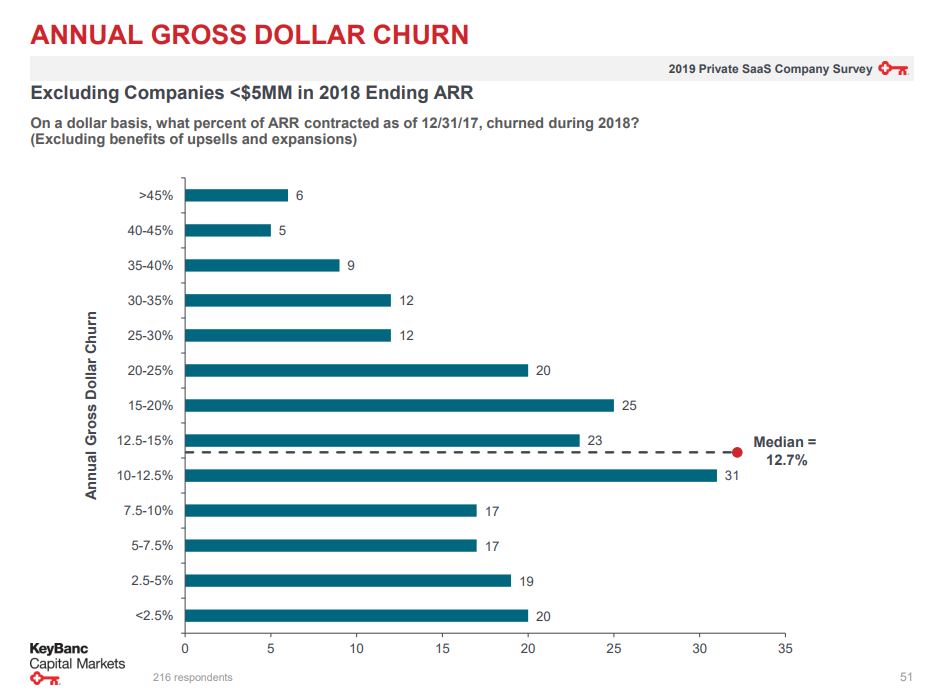 That means if a company acquires 1,000 customers, they will lose approximately 127.
Read my article on SaaS churn rates to learn the strategies for keeping customers happy in the long term.
3. Annual recurring revenue is $8.7 million
There are startups of all sizes.
From bootstrapping entrepreneurs to giants, it's been discovered that the median contracted ARR is $8.7 million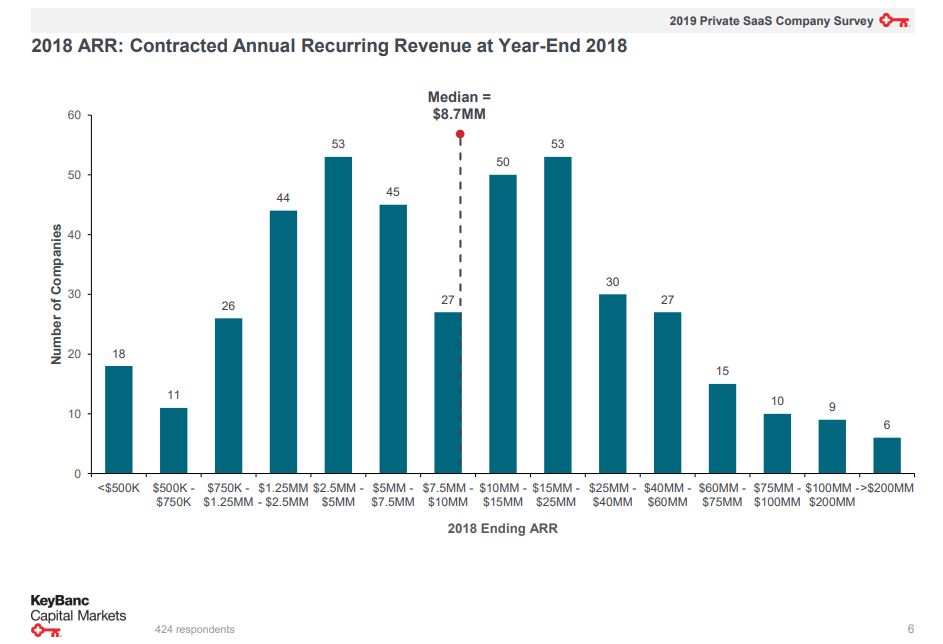 It's easy to set targets on being a billion-dollar company, but many are flourishing as solid seven-figure organizations.
I suggest that startups set quarterly and annual goals for their growth with that being said.
Be realistic.
Be practical.
Enjoy the process and you never know how far you'll get!
4. The median human capital efficiency is $100k
The value added from human resources within a company is called human capital efficiency.
Think about your team. Your contractors. Your executives.
Do they provide value, insight, and motivation?
Or are they draining?
The average human capital efficiency is $110,000.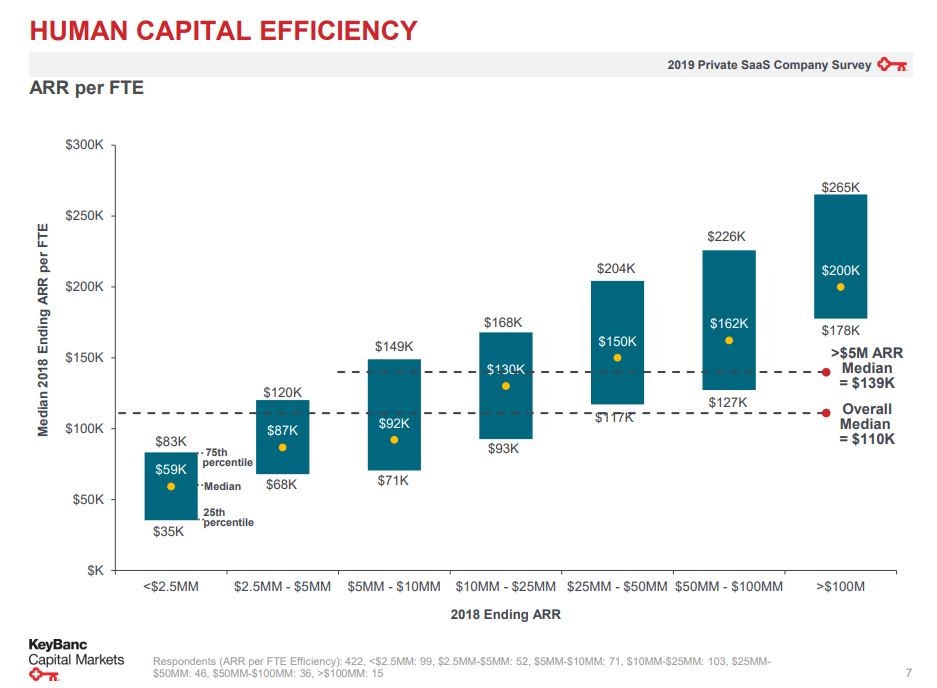 That means, on average, the humans within a startup are adding a total of $100,000 worth of value.
But, where exactly does that come?
In particular, it's skill sets, knowledge, and intangible assets that translate into an economic benefit.
5. Startup organic growth rate is 40.3%
If there's one thing on your mind as a startup, it's growing, right?
You want to ensure that you're scaling at a steady rate and not sinking like the Titanic.
The average organic growth rate for startups is 40.3%.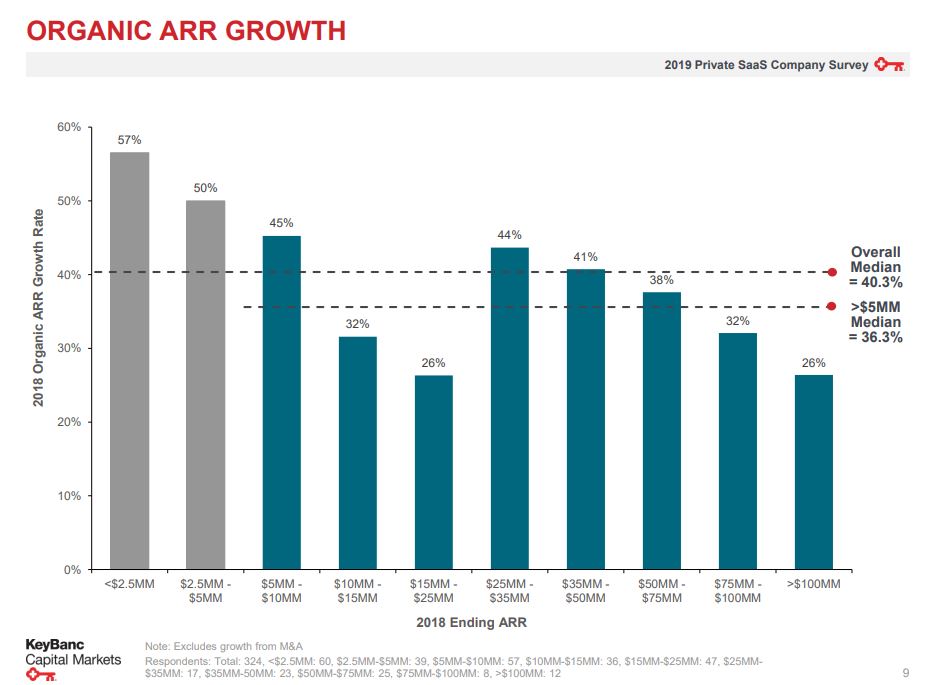 Some of the smallest growth was recorded at 26% (which is still great) and the highest is 57%.
How does your startup measure up?
6. 36.7% of ARR comes from upsells
Upsells are incredible.
The customer already has their foot in the door, why not provide some extra products they might like?
And as a marketer that works with companies of all sizes, I've noticed many startups drive sales in the backend.
Upsells, cross-sells, etc.
That's why 36.7% of startup's annual recurring revenue bookings come from upsells and expansions.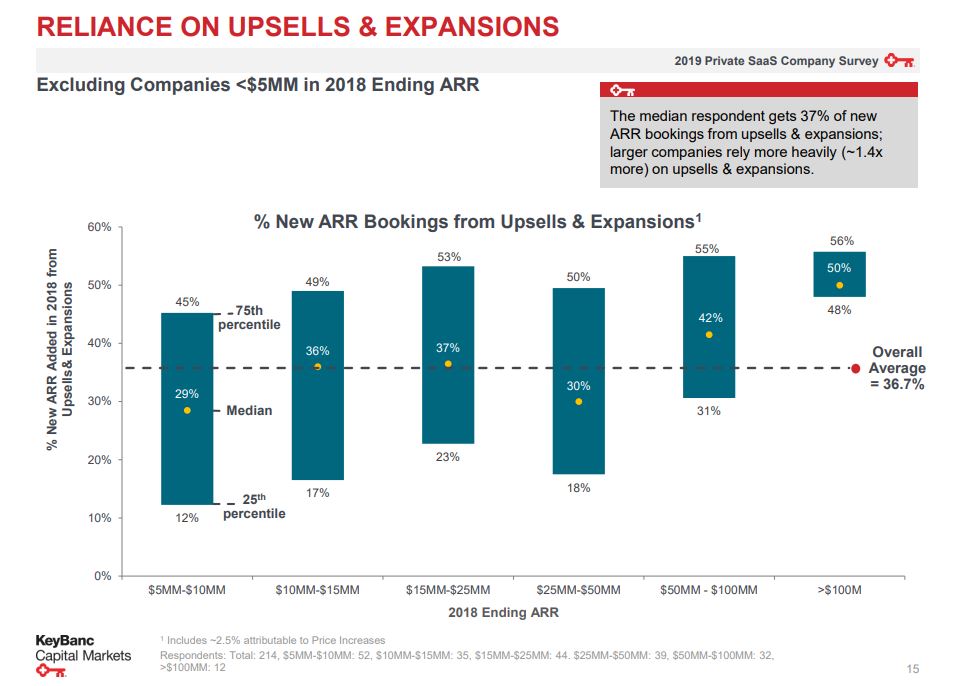 Brainstorm what other products or services your organization could offer to take advantage of this, including:
Upgraded plans
More seats
Added reports or limits
Support
Consulting
Courses
Training
Masterclasses
Reports
7. Most common distribution channels are field and inside sales
How do you reach customers?
Social media?
SEO?
Well, smaller companies tend to reach customers equally through field sales and inside sales.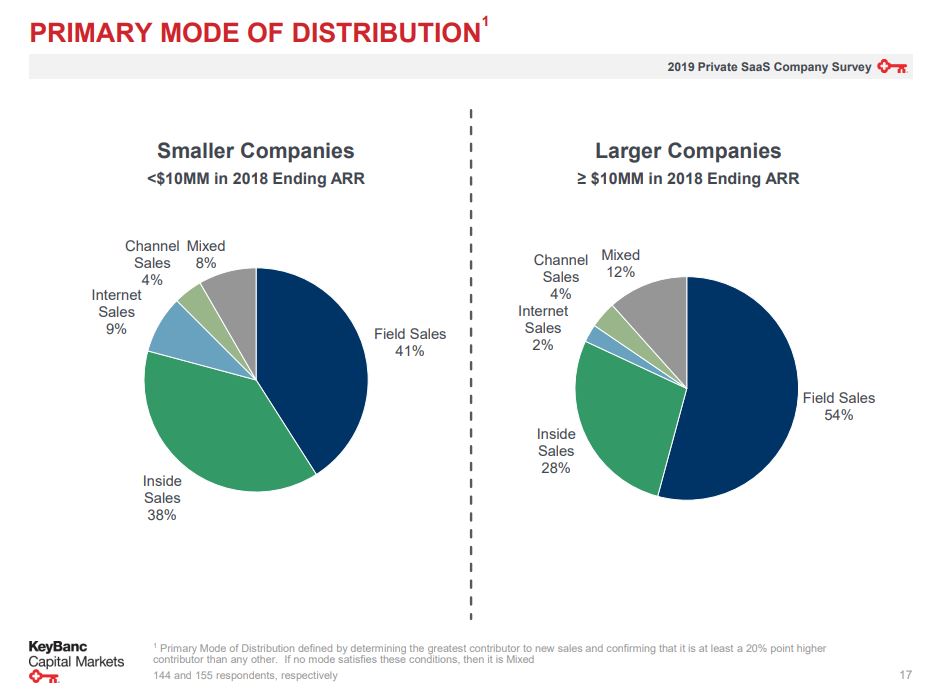 Oppositely, larger startups mostly reach their customer base through field sales.
That means they are mostly meeting potential customers in-person.
This is done through conferences, tradeshows, public speaking, and running physical locations for people to visit.
Inside sales departments focus on prospecting, lead generation, cold calling, cold emailing, and managing CRMs.
Try using a mix of both to determine which has the greatest ROI.
8. 70% of spend goes towards sales
You need to grow.
So, naturally, you need to spend money to make money.
Startups tend to pool budget to two areas: sales and marketing.
Sound familiar?
Overall, 70% of spend goes towards sales and 30% goes towards marketing.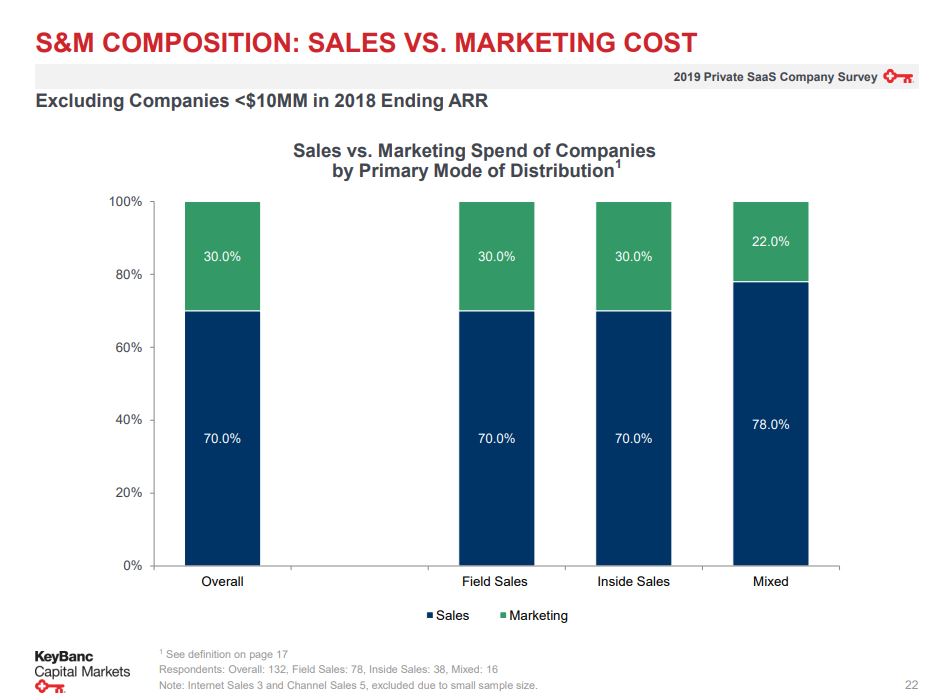 Startups are focusing on acquiring customers directly and reaching out to leads.
Slightly more than a quarter of spend is dedicated to marketing, brand awareness, etc.
9. Gross margin on subscriptions
Do you offer a subscription service?
If so, you need to know exactly how much you spend to earn each purchase.
This will give you insight into profit margins which is 78% for most startups.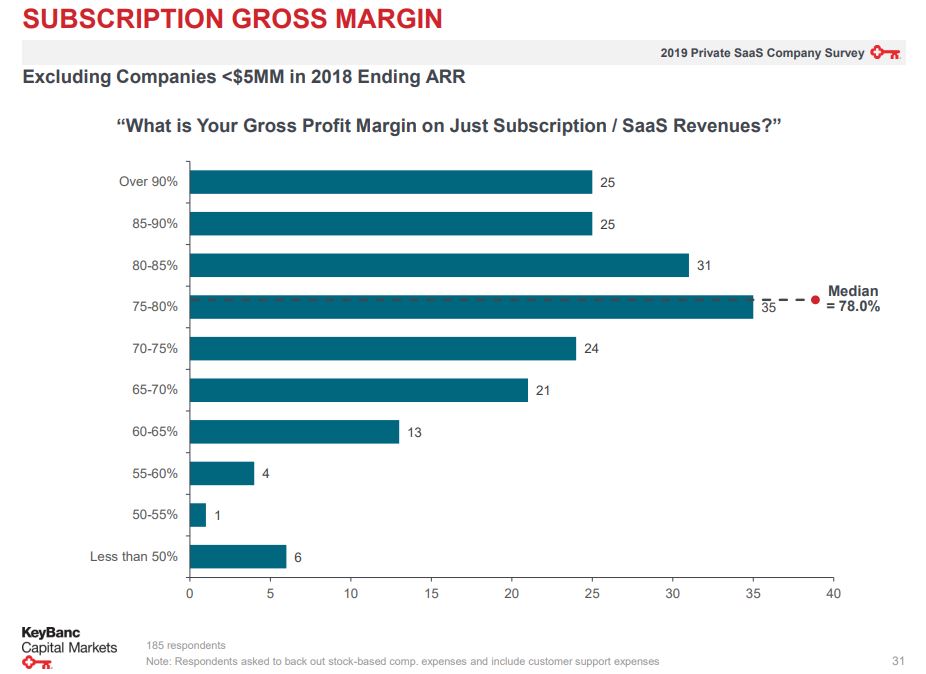 If a company sells a subscription service for $100/month, it costs them roughly $22 to sustain that product.
10. 58% of startups use AWS to host services
CRMs, SaaS, internal tools; you name it.
There's lots of software to run and manage as a startup.
Hence why 58% of startups opt for Amazon Web Services to host their services.
It's fast, reliable, and scalable.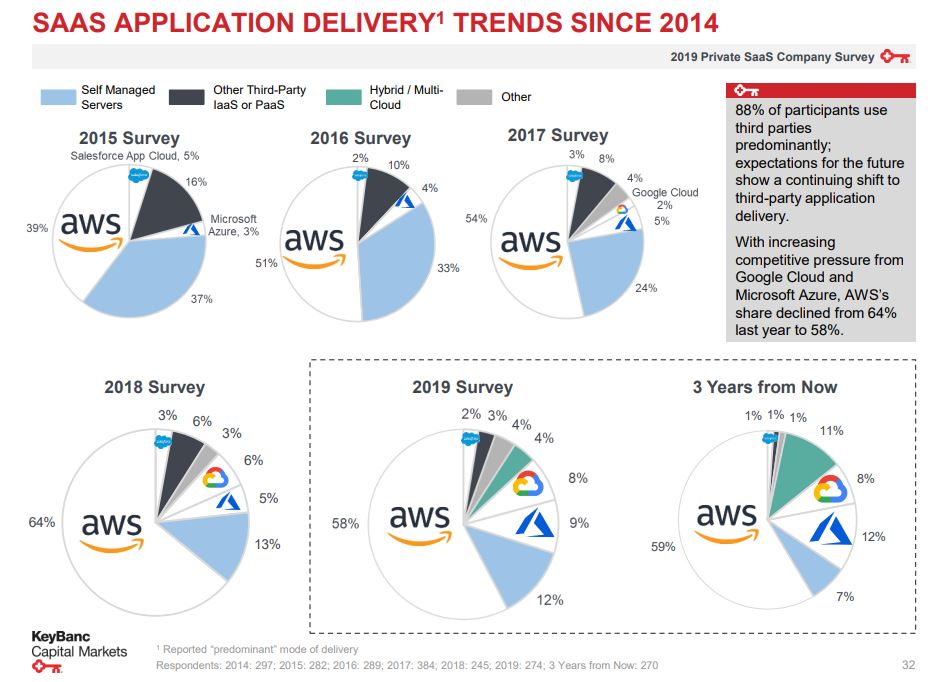 Other honorable mentions include Google, Oracle, and Salesforce.
If you're looking for hosting services, keep these on your mind.
11. 53% of startups have an average contract length of one year
How long do you normally bill customers?
One month?
Six months?
The average startup has a contract length of one year.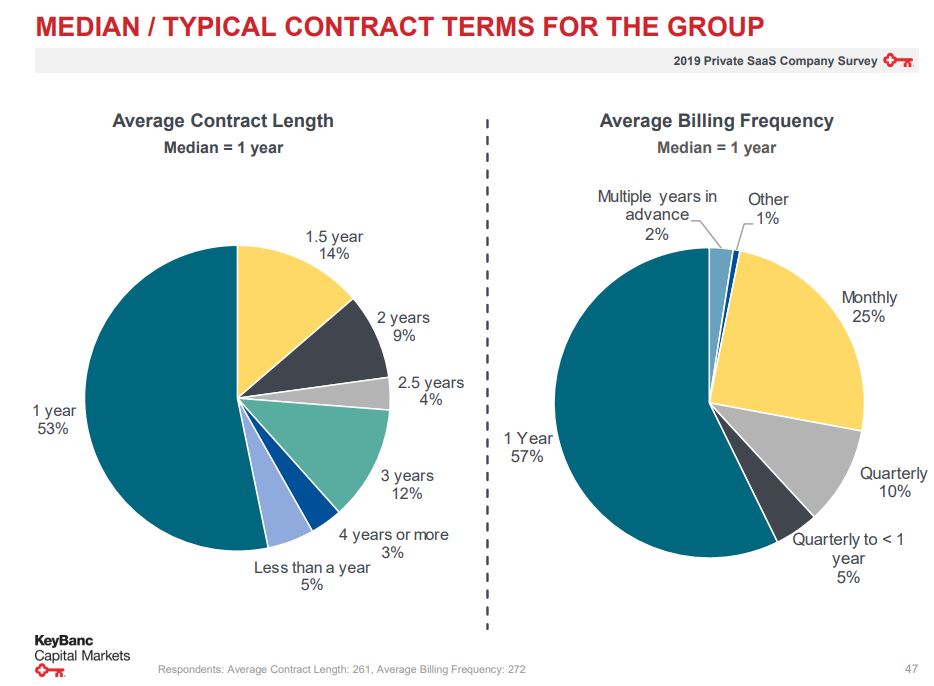 This locks customers in for 12 months and guarantees a 12x return on subscription fees presuming it isn't ending permanently.
This is an effective strategy for improving customer retention, use of your platform, and revenue.
That brings me to the next startup statistic.
12. 57% of startups billing frequency is annual
As you can see from the last graph, 57% of startups bill their customers annually.
This makes the process simpler for both parties and increases upfront revenue.
Some times this includes a discount, as well.
If you offer annual pricing, consider offering one month free or another benefit of choosing the annual option.
This has the potential to increase conversions.
13. 33% agree the number of seats is their main pricing metric
Creating a price point is a hard part of developing any product.
There are also many different metrics that move the needle.
Which is the most important?
33% of startups agree that the number of seats is their main pricing metric.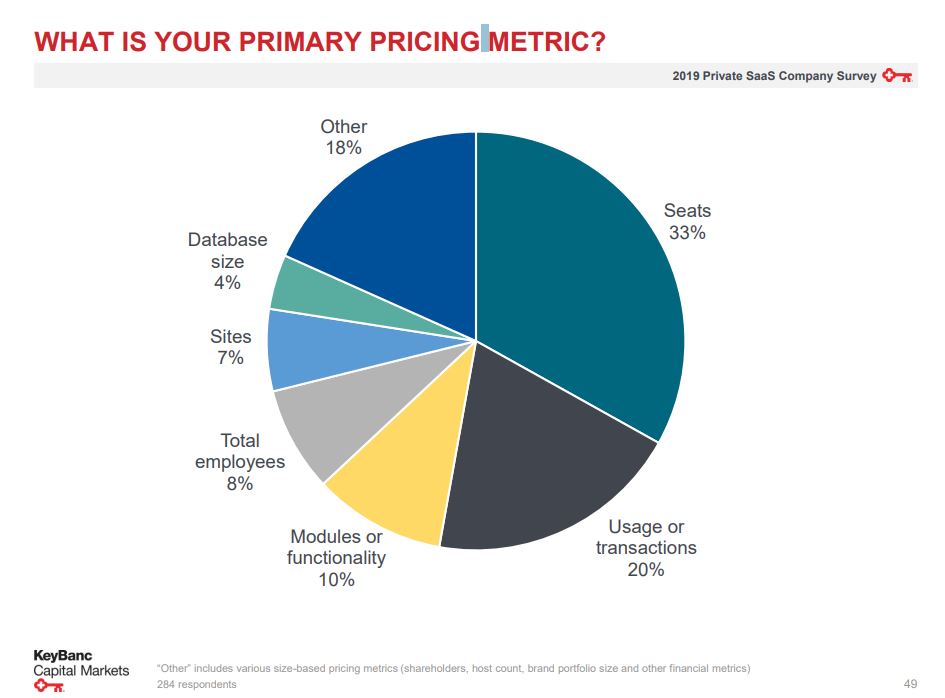 For instance, different plans will have various limits and features, but more users will be one of the most costly addons.
14. 86% of startups prioritize customer acquisition
Building your dream team…
Constantly innovating…
There's no shortage of priorities as a new business.
But, if there's one thing that is on your mind, it's generating customers.
That's why 86% of startups agree that acquiring customers is their highest priority.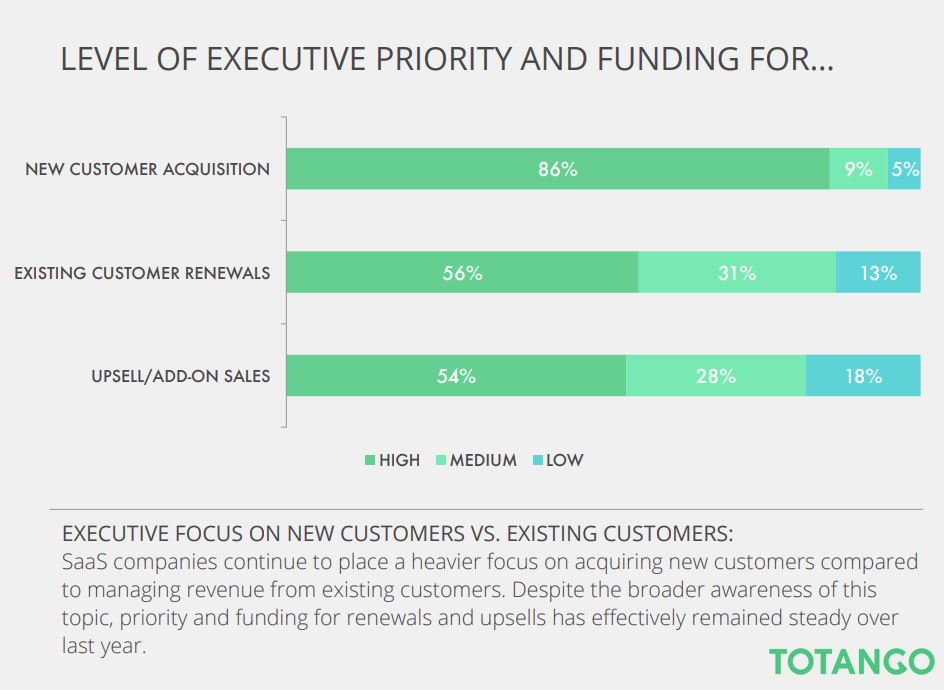 After all, no customers = no money.
Read these previous blog posts to learn more about acquiring customers:
15. Unique visitors and churn are the most tracked metrics
What KPIs does your team keep their eyes glued on?
If they're like 78% of startups, it's website unique visitors followed by churn.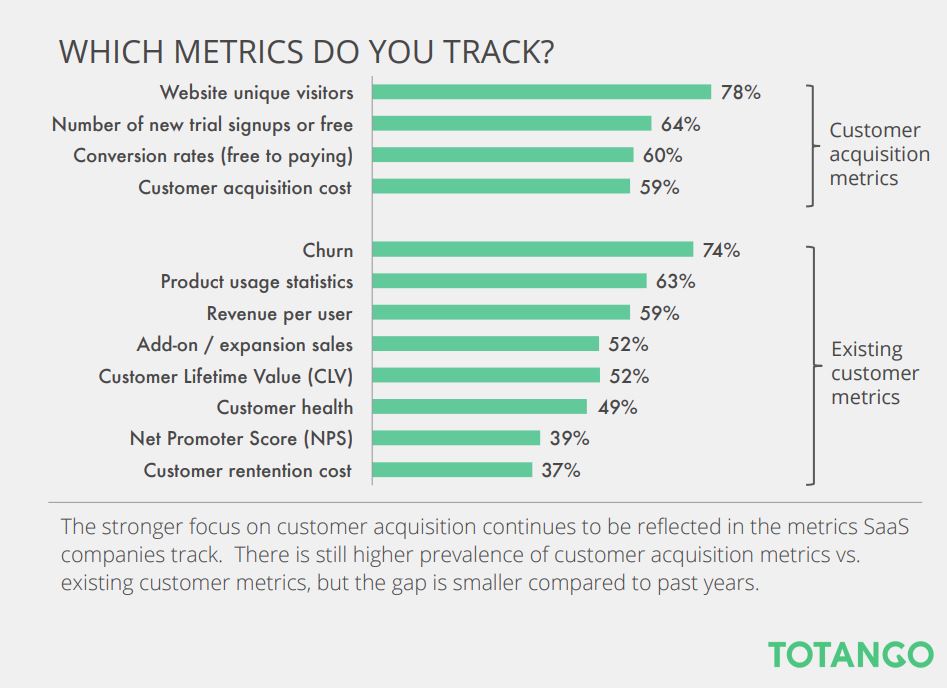 The first makes sense.
You need traffic to generate conversations in the first place.
Once you have a consistent customer base, it's all about keeping them for longer and—as you could guess—reducing churn.
Wrapping up today's startup stats
Running a startup is fun.
Incredibly fun, actually.
It is also very stressful and high-pressure.
You want to succeed and all of the hard work to pay off.
That comes as a result of planning, strategy, and knowing your numbers.
Use the startup statistics I covered today to set goals and benchmarks to maximize your chances of success. 🙂