Are you trying to build a funnel?
And, no, I'm not talking about a wine funnel.
A SaaS funnel.
The SaaS industry is one of the fastest-growing markets. Don't you want a piece of the cake?
You know, more customers, market share, and revenue?
Who doesn't?
Well, it's not that simple.
As awesome as it would be to hire a developer to create software, throw it on WordPress, and begin bathing in money, it's not that easy. (I wish!)
Because, most importantly, you need a funnel.
This a serious of steps that qualify leads and turns the right ones into customers. It educates, entertains, and delights.
I've worked with very big tech companies and many don't have a funnel in place.
They're shooting themselves in the foot.
I'm going to teach you how to create a simple funnel that promotes your product, increases brand awareness, and boosts sales.
Let's dive in!
Step 1: Attract the right users
A SaaS marketing funnel begins with driving traffic to your website to create an initial userbase.
Here are three powerful ways to do that:
Publish top-of-the-funnel content
Think of top-of-the-funnel content like a really big net.
You're trying to catch as many fish as possible!
Then you can pick out the lobster and crab after. 😉
This type of content attracts a wide range of users, so it typically involves publishing blog posts, videos, and podcasts.
Content marketing has become so important that 42% of companies have hired a designated content strategist, as well.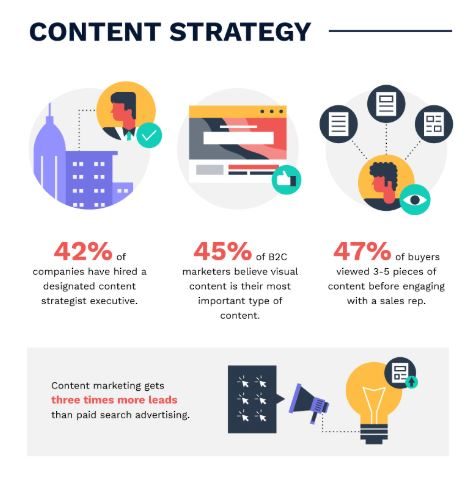 If managing and strategizing content isn't your strongest point, outsourcing is a great investment.
Similarly, hiring a content writer like myself can take a lot of weight off of your shoulders.
It's crucial that you perform these steps when publishing content, however:
Target topics that attract the right audience. What questions are they asking? What problems do they need to be solved?
Make it practical and actionable. Don't just tell readers what to do, but rather show them, too.
Find ways to make it unique compared to everything else on the internet. You will stand out and be memorable.
Read my guide to SaaS content marketing to learn more or watch this SaaS breakdown video.
Submit your business to startup databases
There are several startup databases you can submit your SaaS company to for instant traffic and reach.
It also trickles in customers to get the ball rolling.
One of which is Product Hunt.
This is a website dedicated to showcasing the latest products for tech junkies and everyone alike.
Sign up for a free account here.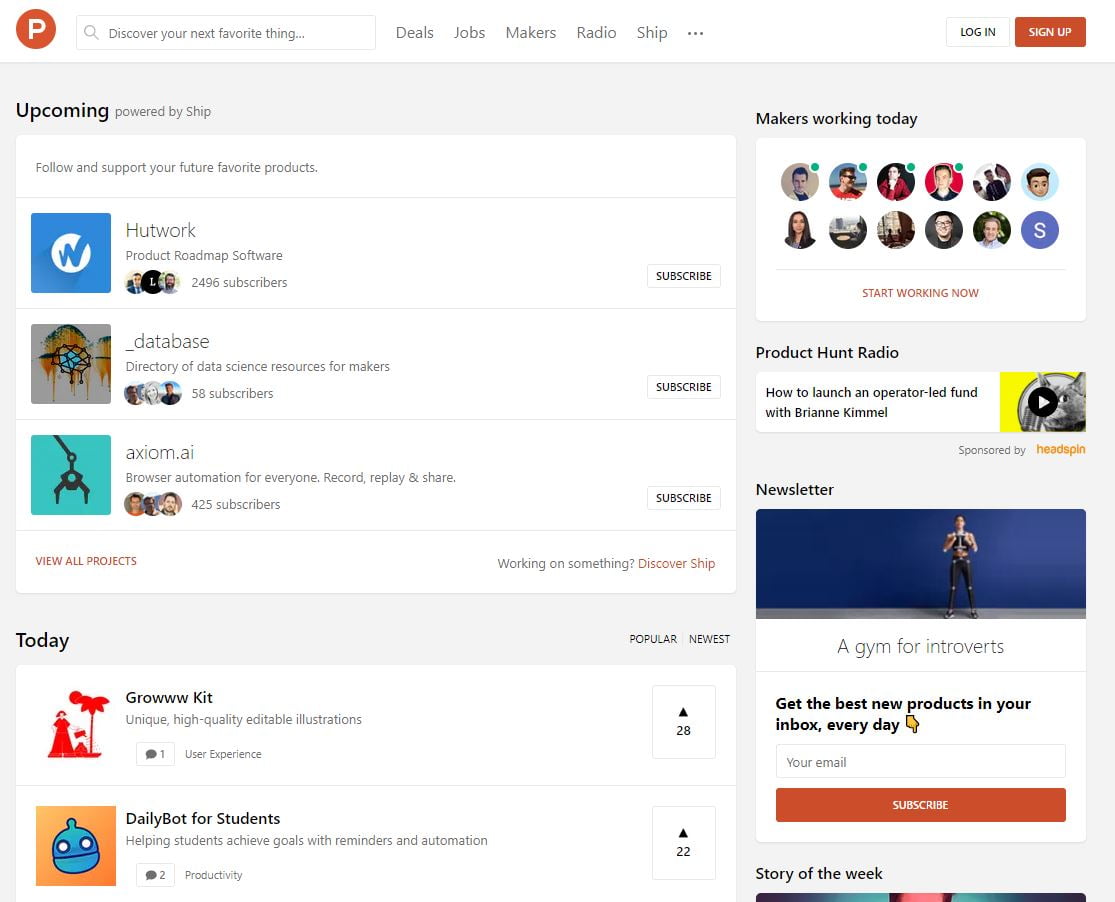 Then, click the "Post" button on the top right.
Keep in mind that your account has to be one week old to create a product page.
So, make sure you sign up ASAP or you'll be waiting longer.
Another website to register on is Betalist.
This website helps users discover the latest startups.
Click the "Sign in with Twitter" button on the homepage to register.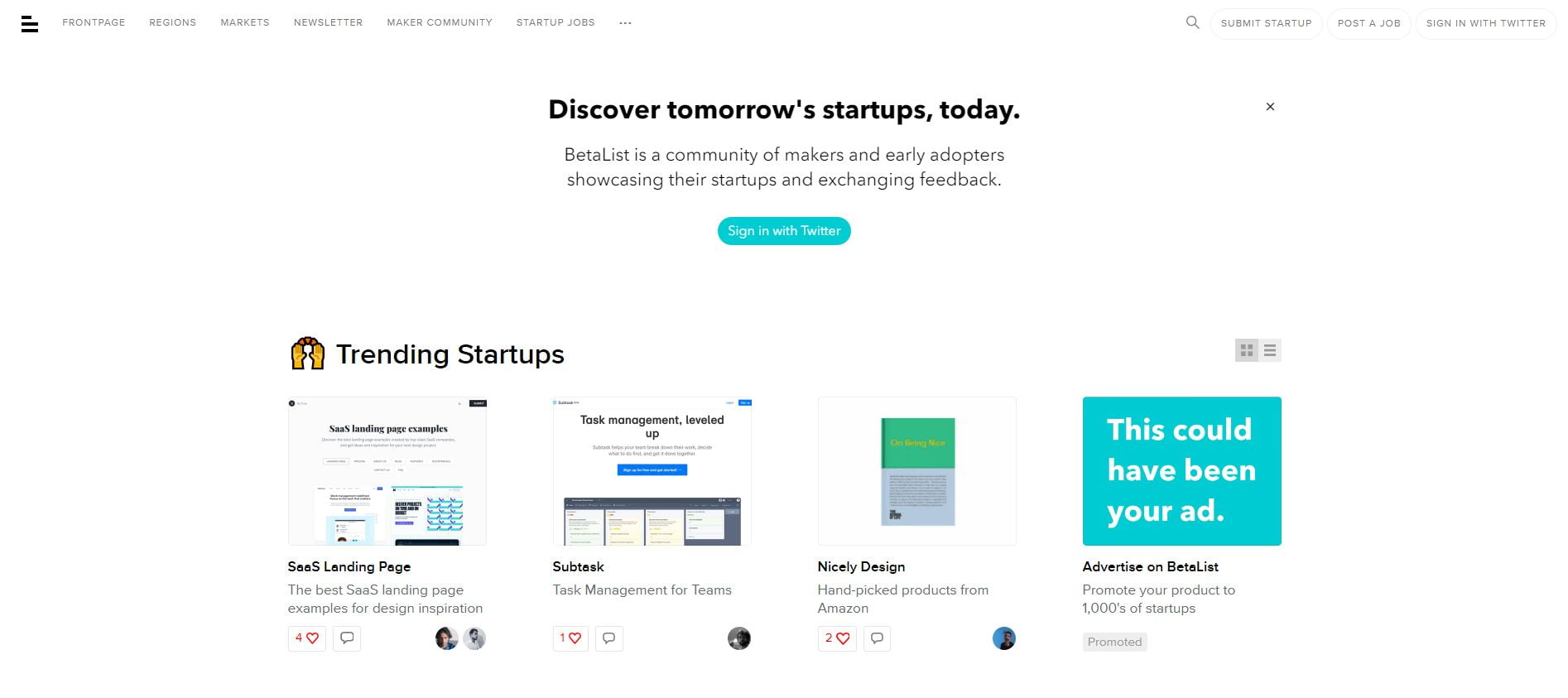 Then, click the "Submit Startup" button on the top right.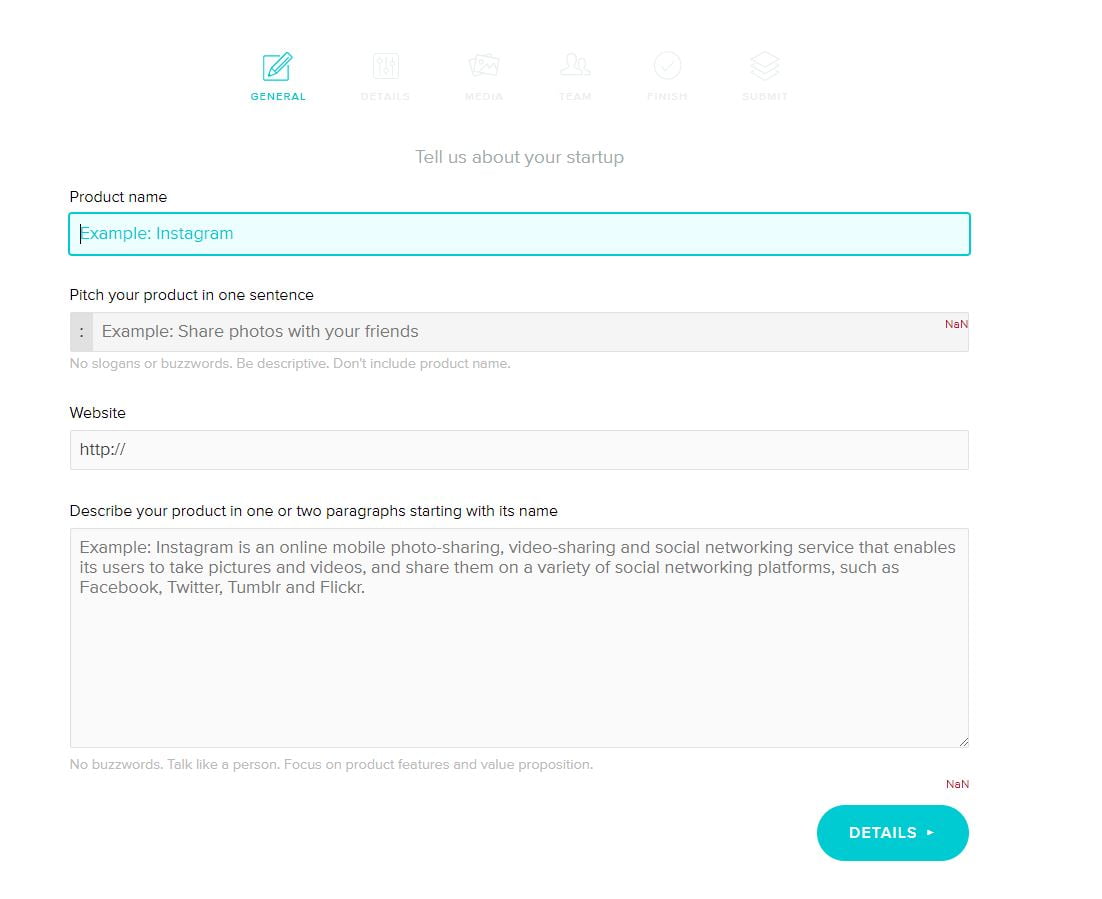 The setup wizard is very straightforward.
It asks about the details of your product, company, and team.
Then, choose one of the packages they offer. If you don't mind waiting, the free plan is a great option for bootstrapping.
Other startup databases you need to submit your company to include:
Give love to Google
Every startup needs to do SEO.
Come on. Who doesn't want free traffic and leads coming to their doorstep?
Learning the fundamentals of on-page and off-page optimization is all you need to start reaping the benefits.
Keep in mind that 93% of online experiences begin with a search engine, as well.
Ranking highly on Google will have customers constantly purchasing your product.
Despite this, there are many startups who don't optimize for search engines and miss out on free sales.
Any competitor who invests in search marketing will be lightyears ahead of you, too.
On-page SEO mostly consists of the following steps:
Learn how to research keywords with a tool like SEMrush. Place these on important pages and read my SaaS SEO guide to learn where to enter them for the greatest effect.
Optimize the user experience and performance of your website. This includes page speed, browser caching, image compression, etc.
Publish high quality and unique content on a regular basis. (This will take care of itself if you follow the first step I suggested.)
Then, there's off-page. This mostly involves building high-quality links that work like a voting system.
Think of it as an election but for your website. The more votes, the better.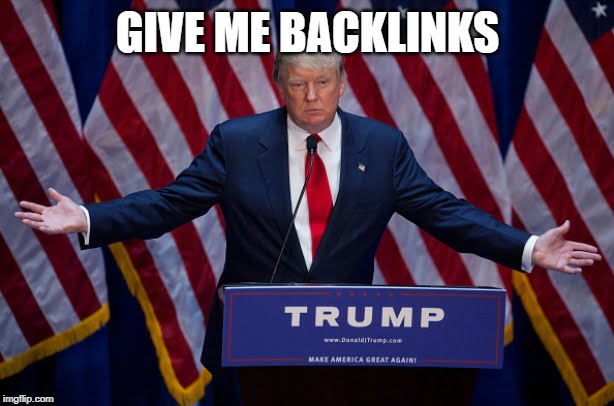 I always suggest startups to build links through guest posting. It's the most natural and organic way to do so.
You get free PR and branding while you're at it.
And, in case you don't know, guest posting is writing blog posts for other websites.
In exchange, you receive a link back to your website and free exposure.
I recommend using the free tool Guestpost Engine.

Type in a keyword to begin.
This will list websites that accept guest authors related to what you entered.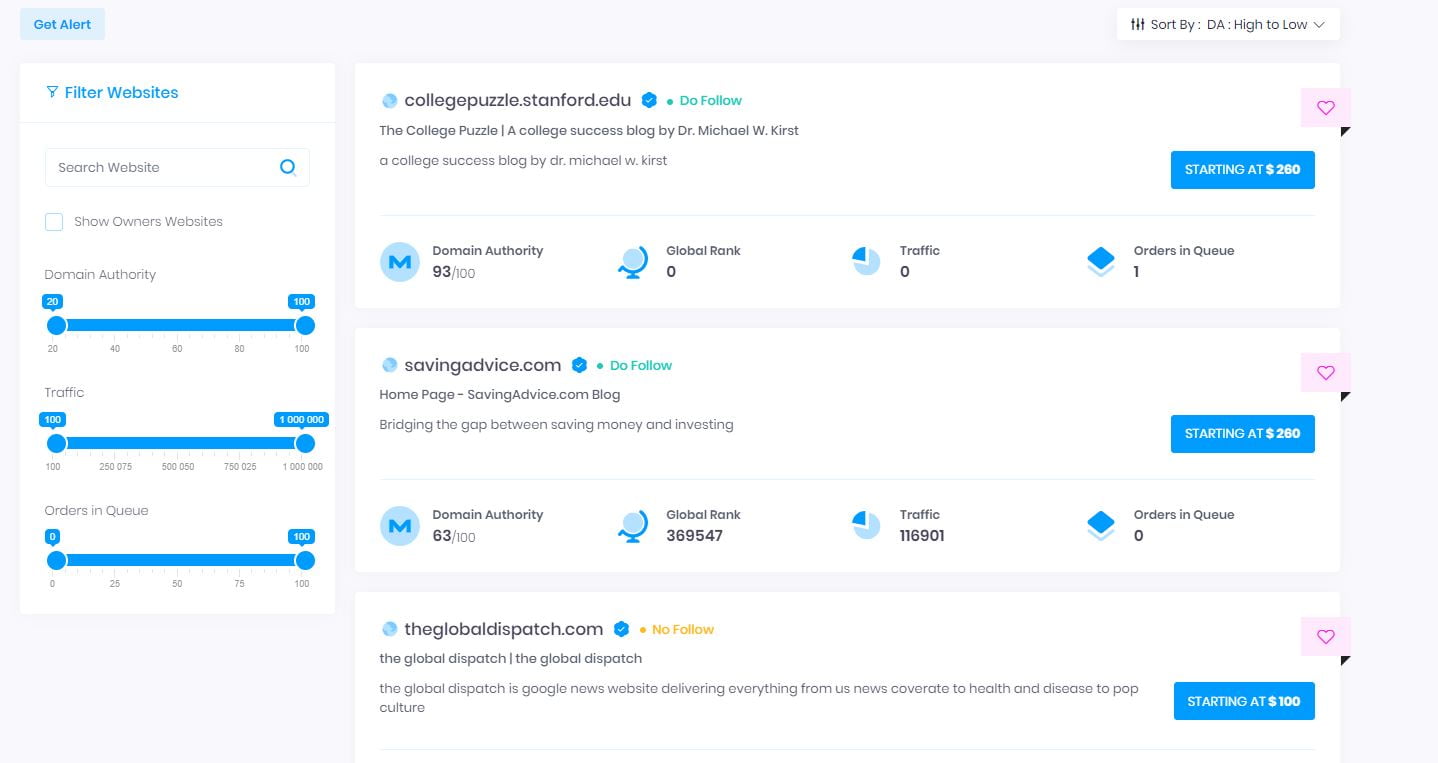 Visit these websites and read their submission guidelines.
It will cover word count, link rules, and other important information.
Then, pitch the publication a few topic ideas. Once an idea is accepted, write the article and submit it before the deadline.
They will also ask for a headshot, company URL, and author biography.
Enjoy your new backlinks 🙂
Step 2: Educate and retain leads
You now have a wide range of users coming to your website.
However, they all have distinct behaviors, demographics, and values.
Sure, you could shotgun campaigns and pray that they convert without segmenting or targeting, but I'll give you a hint about how well that will go: not very well.
Personalized marketing is in. And, it isn't going away.
People are sick of being sold to, let alone seeing ads that are completely irrelevant to them.
For example, consider personalized email subject lines have considerably higher open rates.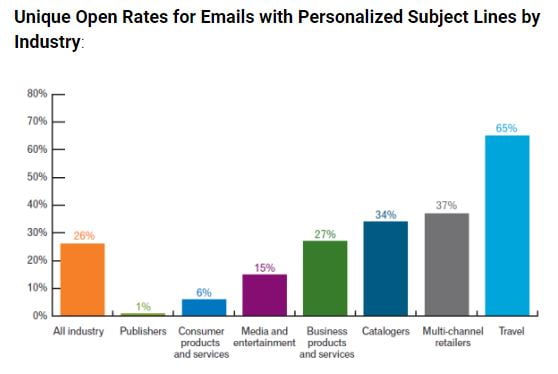 It makes recipients feel special and shows sincerity.
Let me ask you this: have you ever scrolled through Facebook or Instagram and saw an ad that has nothing to do with you?
Yeah. Same.
This is why you need to take the following steps during this stage of the SaaS funnel:
Produce middle-of-the-funnel content
You cast a wide net with top-of-the-funnel content.
Naturally, this brings us to the middle.
Things narrow down a bit here, too.
Low-quality users are squeezed out. And, do you know how?
By offering case studies, whitepapers, and downloadable resources.
Casual users won't invest in these.
Rather, qualified leads will because they wish to learn more about your company, industry, services, etc.
Look how Shopify includes a free reading list in the middle of their blog post: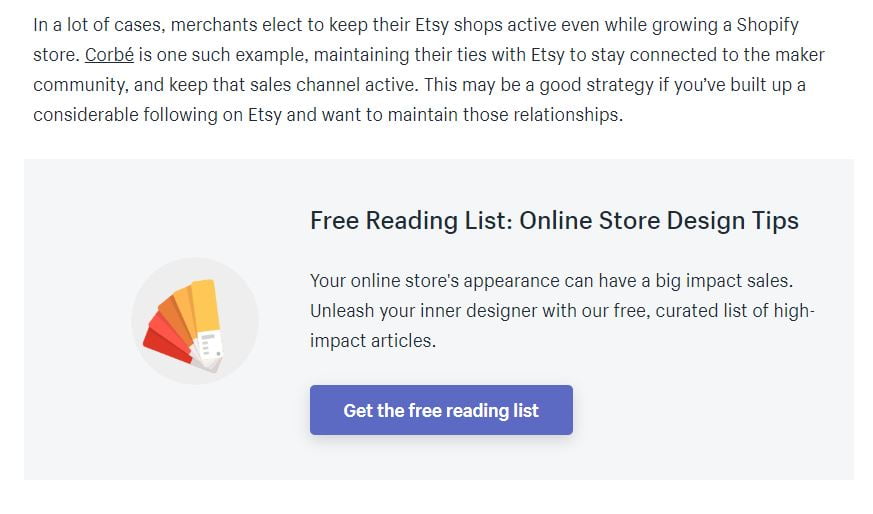 Some users will read the blog post and leave.
But, others will opt-in to receive the free list, helping Shopify segment its readers for lead generation.
That brings me to my next point.
Segment users with marketing automation software
I don't care if it's Mailchimp, HubSpot, or if you do it by hand.
You NEED to segment users.
It's non-negotiable.
Don't believe me? It's been found that segmenting email lists increases:
Opens by 14.3%
Unique opens by 10.6%
Clicks by 101.%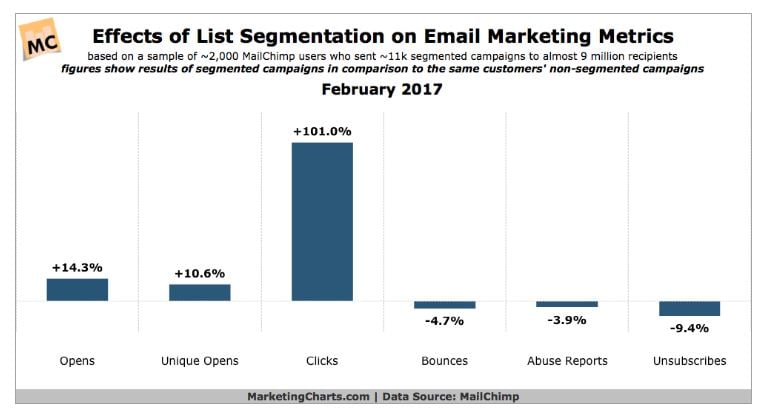 Yep, you read that right.
101% more subscribers will click emails if they're targeted.
Imagine you sent a list of tech-savvy executives a newsletter about nailing their first interview.
It'd fizzle out.
Why? Because they've been there and done that.
Instead, they'd click the hell out of content about managing teams, adopting new technology because it's hyper-relevant to their position.
Segment leads based on behavior and send offers that appeal to their interests and problems.
This will greatly increase conversions and performance of marketing campaigns.
But, how do you begin to do that? By doing this:
Create smart CTAs and lead magnets
Leads are qualified users who are likely to convert into a customer.
So, lead magnets are free resources that attract them to your business and suck them into your funnel like a vacuum.
Creating a smart lead magnet is a step further.
You see, a lot of businesses (including SaaS) make one critical mistake.
They offer the same resources to everyone!
A smart lead magnet is tailored towards a specific segment.
I'll let you in on a little secret…
Here's how one of my own funnels works (and it's converting like crazy):
Users search for a real estate related copywriting keyword.
They naturally click one of my links on the first page of Google.
I offer them a free real estate cheatsheet in exchange for their email.
They opt into an automated drip campaign where I send more free content over two days and pitch my services on the third.
Some leads ask to hop on the phone and I close them!
Yep, it's that simple. And, it's hands-off.
It allows my agency to have non-stop paying clients.
And your SaaS business can do the same.
Create a checklist, cheatsheet, e-book, or another simple download resource for every topic you publish content about.
Embed these with a form so readers can download the resource in exchange for their email.
Have marketing automation tag the users to separate them. For instance, you may have tags for:
Content marketing
SEO
Sales
Finance
Team management
Etc.
Then, set up funnels that drip related content and offers to maximize opens, clicks, and conversions.
Let's talk about what to do once you have a conversation going with a lead.
Step 3: Close the deal
It's time to close the sale and make some moola, baby!
Here's how to optimize the third stage of a SaaS marketing funnel.
Pretend your Dan Lok on the phone
Once you're on the phone, it's time to shoot your shot.
I'll tell you something I like to do myself that you might find funny.
But, don't knock it til' you try it.
There are many sales gurus like Dan Lok, Grant Cardone, Gary Vaynerchuk, and the list goes on.
Some times when I'm on a sales call, I'll literally picture one of those people and try to sell like them.
I swear it works.
Talk like them. Think about how they speak. Consider how they handle objections.
They're pros after all and replicating them can mean closing more deals.
Here's a 15-minute sales pre-call checklist to try: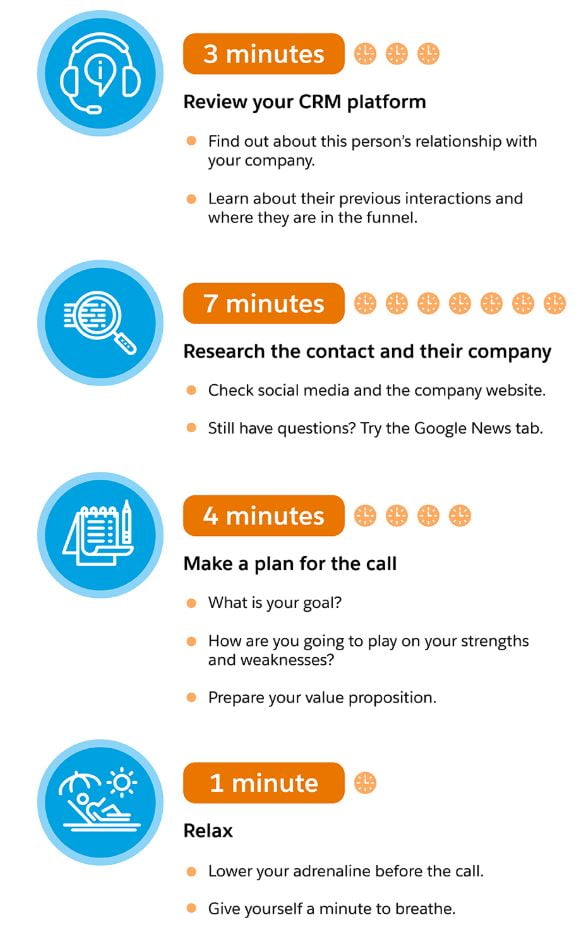 The main idea is that you study the lead, create a goal for the phone call, and prepare a value proposition.
What makes you different? What's the benefit of your product? What pain does it solve for customers?
Answer these questions and people will be drooling to work with you.
I like using customizable scripts for every sales call I have, too.
This lets me save time while still tailoring each interaction to the prospect.
Have an easy onboarding process
Okay. You have a laundry list of leads who want to use your SaaS product.
What's next?
Depending on your company, this could be simple or complex.
Some are as easy as showing a demo and having them register for a paying account once they understand the software.
Others will require training, mentorship, and further meetings.
My point is that you need to map out the exact steps you will take customers through to ensure they use your product easily adopt it, and enjoy it to its full potential.
Refine it as you acquire customers to create an increasingly seamless experience.
Wrapping up SaaS funnels
Having an optimized marketing funnel will maximize the number of customers you acquire while reducing churn.
The first step is to generate traffic otherwise the funnel will be emptier than a bar on Monday afternoon.
Content marketing, startup databases, and SEO are effective strategies for driving traffic to your SaaS product.
Secondly, startups need to segment users and create offers tailored to their interests.
These include checklists, e-books, and cheat sheets.
Drip campaigns can be set up to send more content and promote your product afterward to convert users.
Lastly, map out a clear onboarding process you can lead customers through.
This may involve showing them a demo, offering training, or consulting them on how to move over to the platform.
Don't wait around. Start building your funnel to futureproof your SaaS product today.