Guest posting is the BEST way to acquire backlinks, grow your brand's name, and become an authority.
Look at Syed Ajmal.
He helped increase one of his e-commerce client's revenue by 23.85% mostly through the power of guest posting.
(Not to mention traffic, average order value, etc)

Don't you want results like that?
Of course you do.
That's why I've put together a list of websites that accept guest posts, so you can begin skyrocketing your SEO.
Let's dive in!
Business guest post websites
Business Insider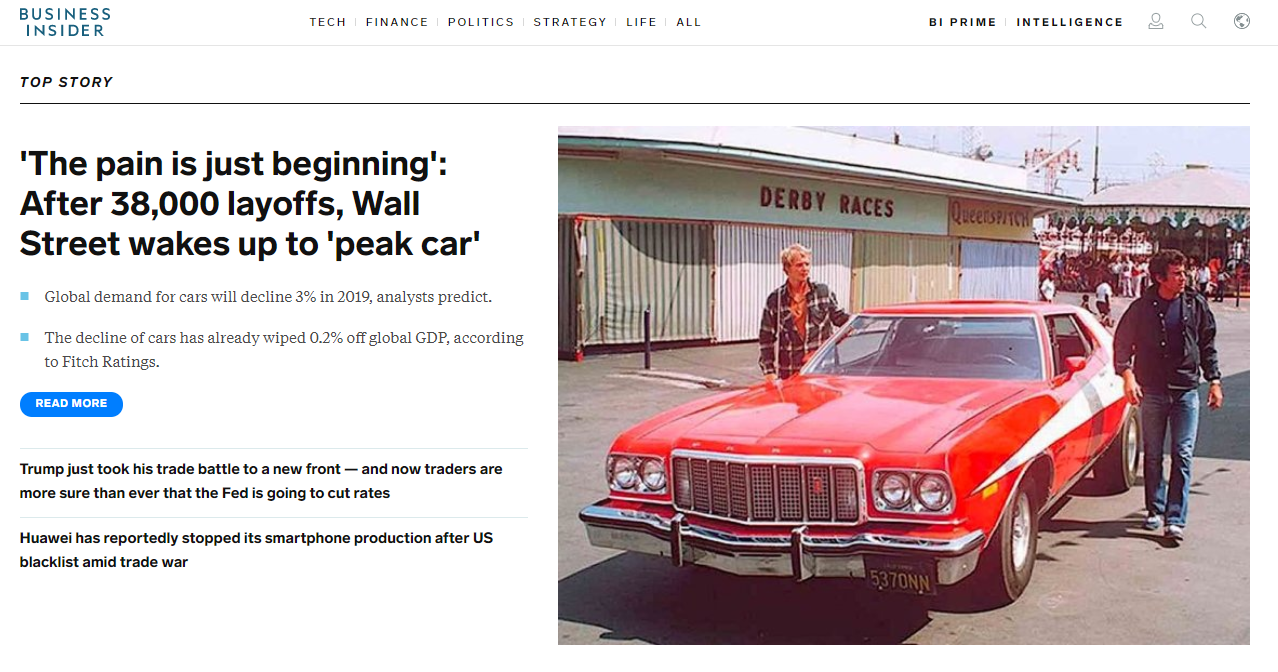 115 million people read Business Insider every month. Imagine that reach you would have if you got the opportunity to write for them!
It's not uncommon for freelancers to write for publications like these, and have streams of clients coming in over time.
Business Insider contributors are typically an expert on a single subject or more related to entrepreneurship, investing, venture capitalism, writing, technology, and other topics you can read about here.
Fast Company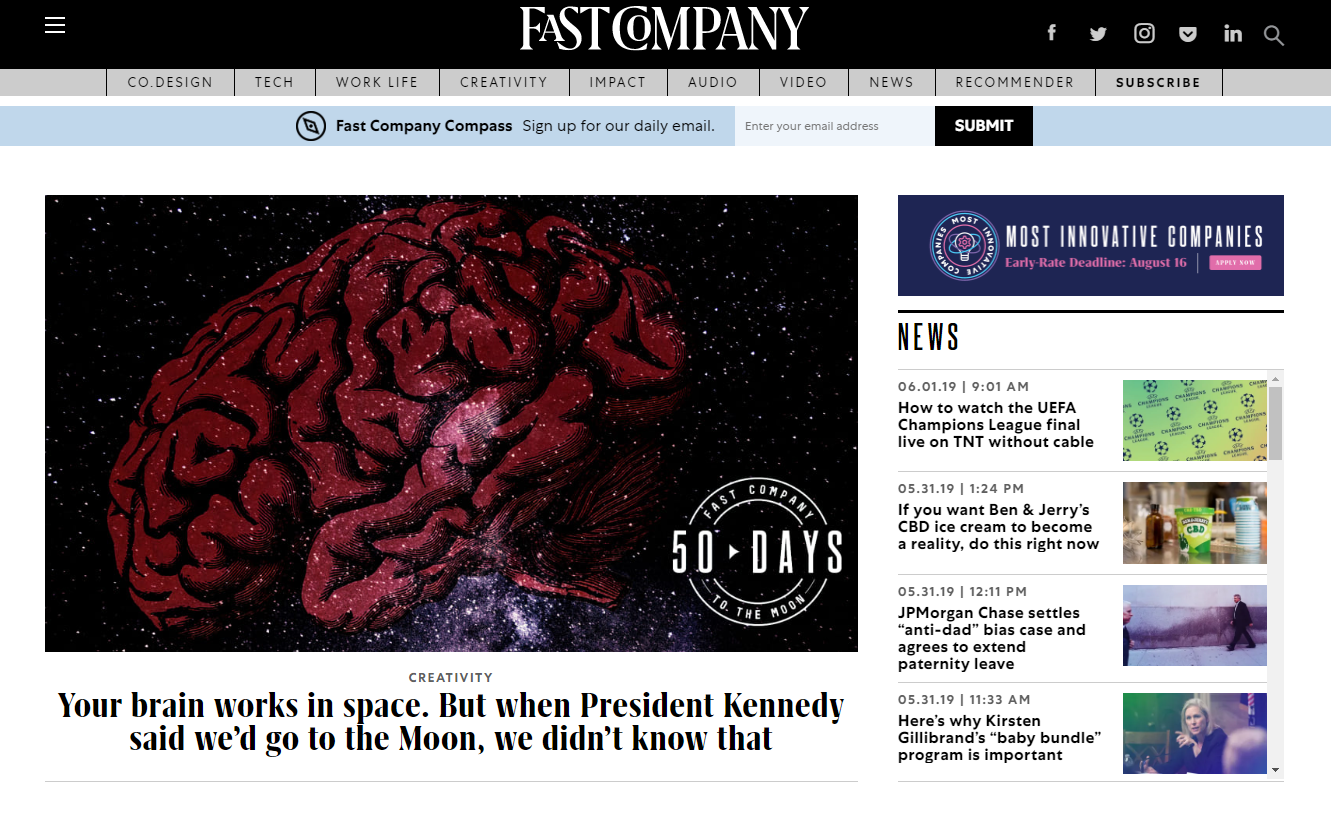 Fast Company is interested in having you contribute to their Leadership section. The content needs to have the correct tone, and be written by an individual, not an agency.
Additionally, the topic should appeal to the Leadership category readers, and introduce fresh ideas that haven't been spoken about already. Although they do enjoy when writers advance prior conversations and subjects with a new twist.
Avoid self-promotion as much as possible, since Fast Company doesn't like it, and you will lower your odds of getting published. This also applies to vague content and articles that can't be backed up.
Articles must be 600-900 words long, and must be sent in complete format to the Assistant Editor Anisa Purbasari Horton. They aren't looking for pitches or tossing around ideas — only completed posts.
Harvard Business Review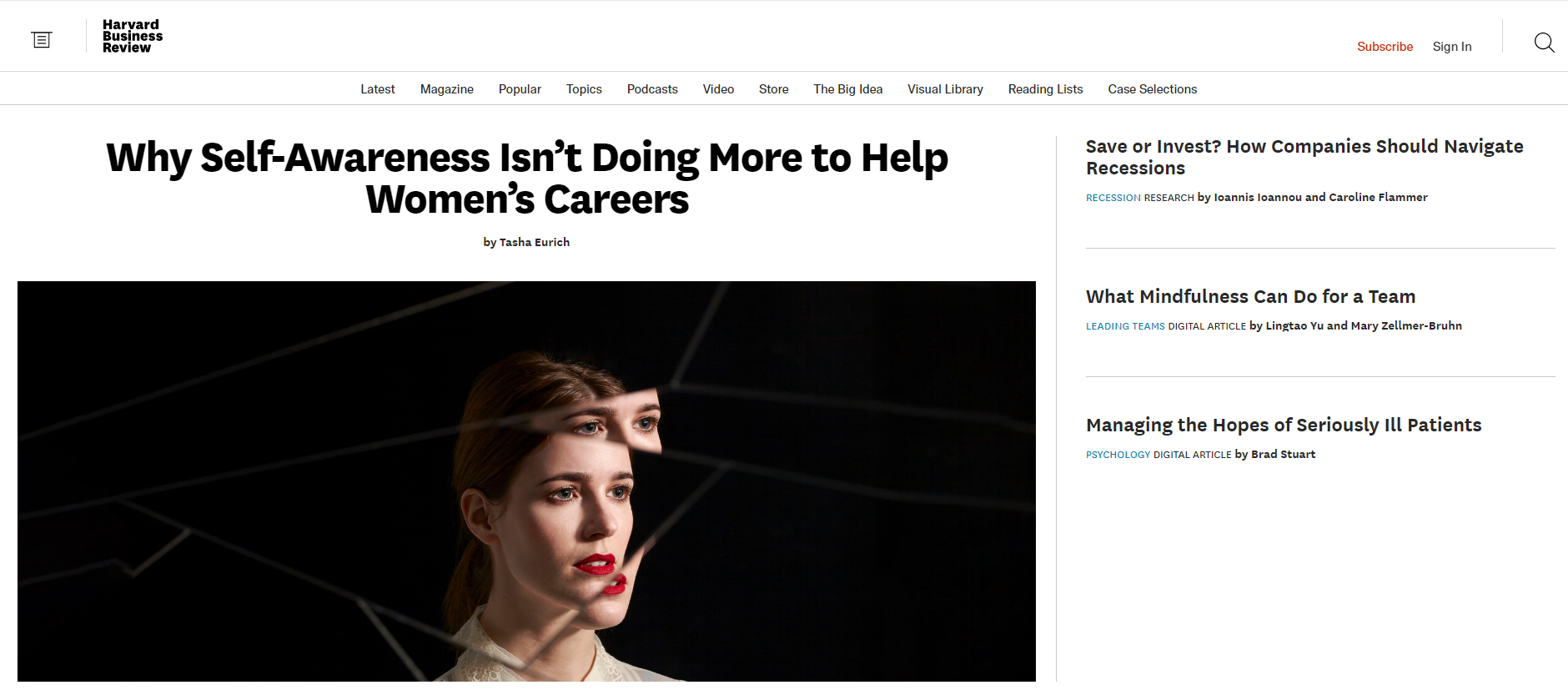 Harvard Business Review is trying to change business management as we know it. Their goal is to help institutions run more effectively, make better decisions, and become more productive.
That's why they publish content which ultimately helps the reader become more creative, intelligent, and happier. These are some things to keep in mind when pitching them for a guest post.
In terms of topics, they publish everything along the lines of:
Strategy
Leadership
Negotiations
Operations
Innovations
Management
Work-life balance
Marketing
Finance
The five main things they look for in a guest post submission are expertise, evidence, originality, usefulness, and persuasiveness.
Create an account on their submission manager page to begin the pitching process.
ShoutMeLoud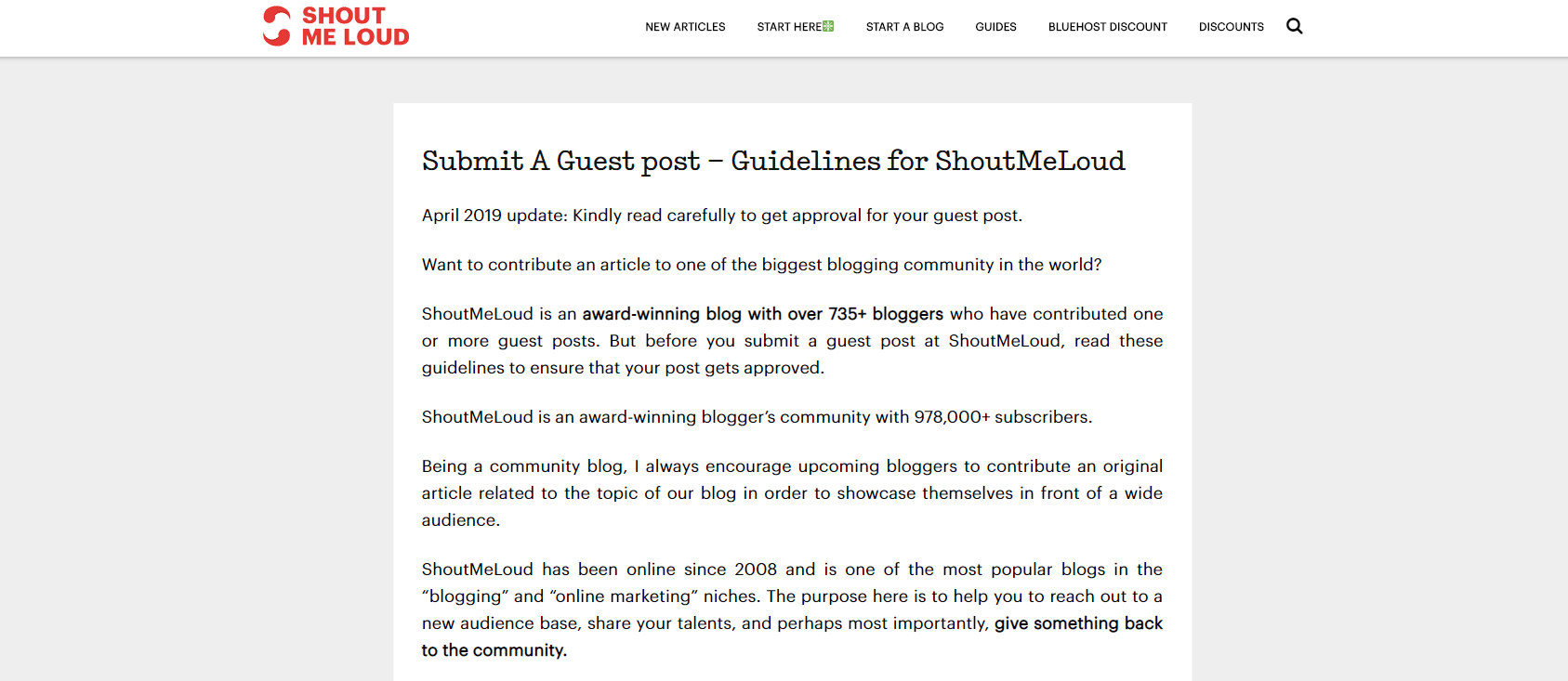 Interesting in guest posting on an award winning digital marketing blog? ShoutMeLoud has had over 735 bloggers contribute to their website, and over 978,000 readers subscribe to them.
ShoutMeLoud is built on community, so they look for topics that will reach a large audience.
If this sounds up your alley, then give ShoutMeLoud's blog a quick read to understand what topics they touch on, and how they write. Quality over quantity is a big focus for them.
They look for writers who blog themselves and are active within the community. Subjects they commonly publish are:
WordPress tutorials
Managing teams and companies
Growing a podcast
Social media marketing
Article can be no shorter than 2,000 words. While this might seem like quite a bit, long form content packs tons of value and helps readers more than shorter pieces.
You must give credit to images you use, and they ask that you use images, videos, screenshots, and other visuals to make content detailed.
While you will get an author profile by contributing to ShoutMeLoud, they aren't interested in overly self promoting content, which means avoid backlinking to your site within articles.
Learn more about their contribution guidelines.
Technology guest post websites
Wired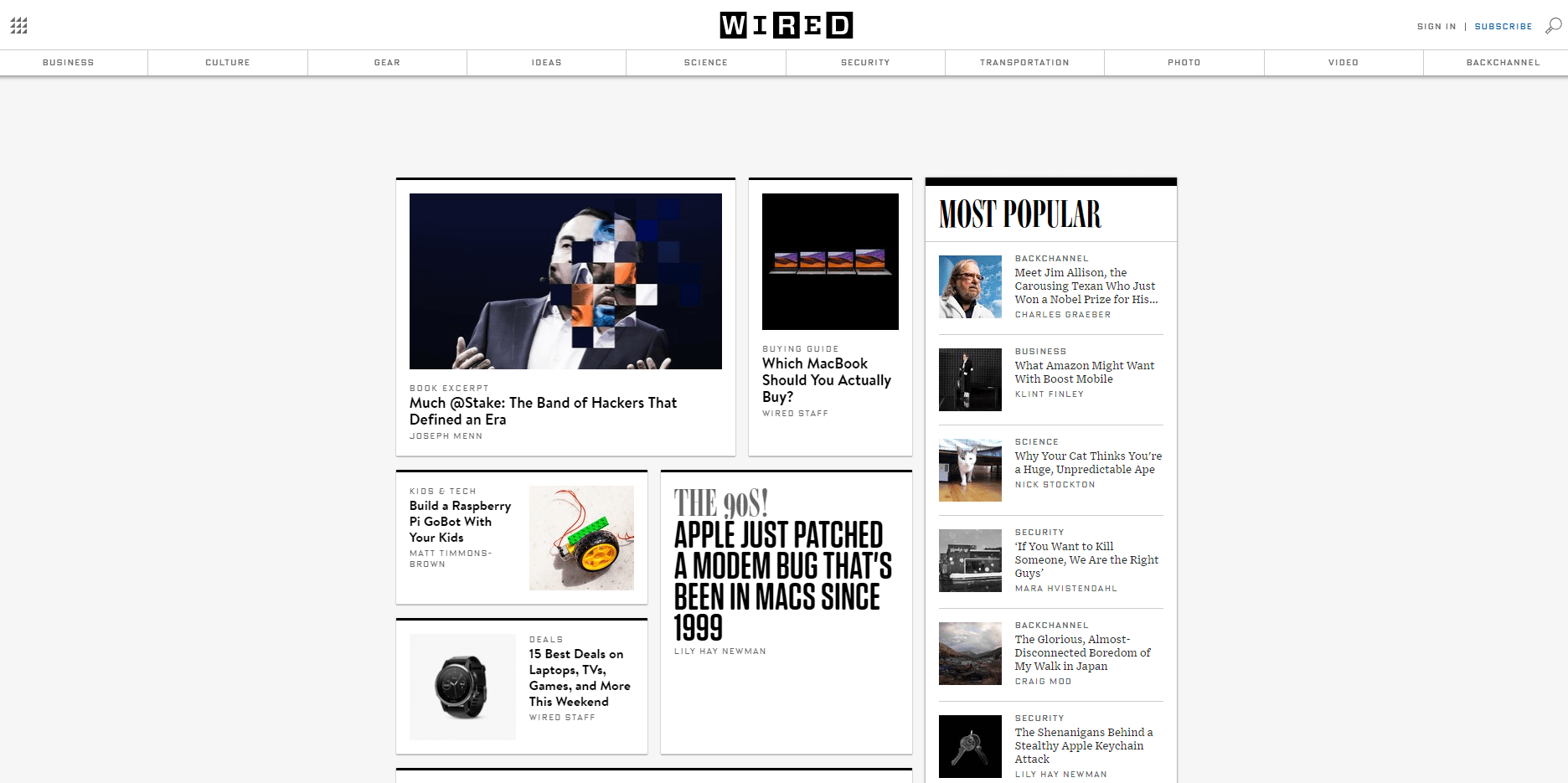 Wired accepts guest posts for their Opinion section.
They enjoy articles that have a specific and strong point of view. Deeper analysis, studies, and data will help get your idea accepted because of this.
Wired also loves topics that will promote further conversations and engagement on their website. Their content is typically proactively framed versus reactively.
What this means is that it isn't responding to something, but rather proposing a new idea or perspective first to be reacted to itself.
If you want to write for Wired, you will need to narrow down the contact on their contribution page, and send them a pitch idea.
TechCrunch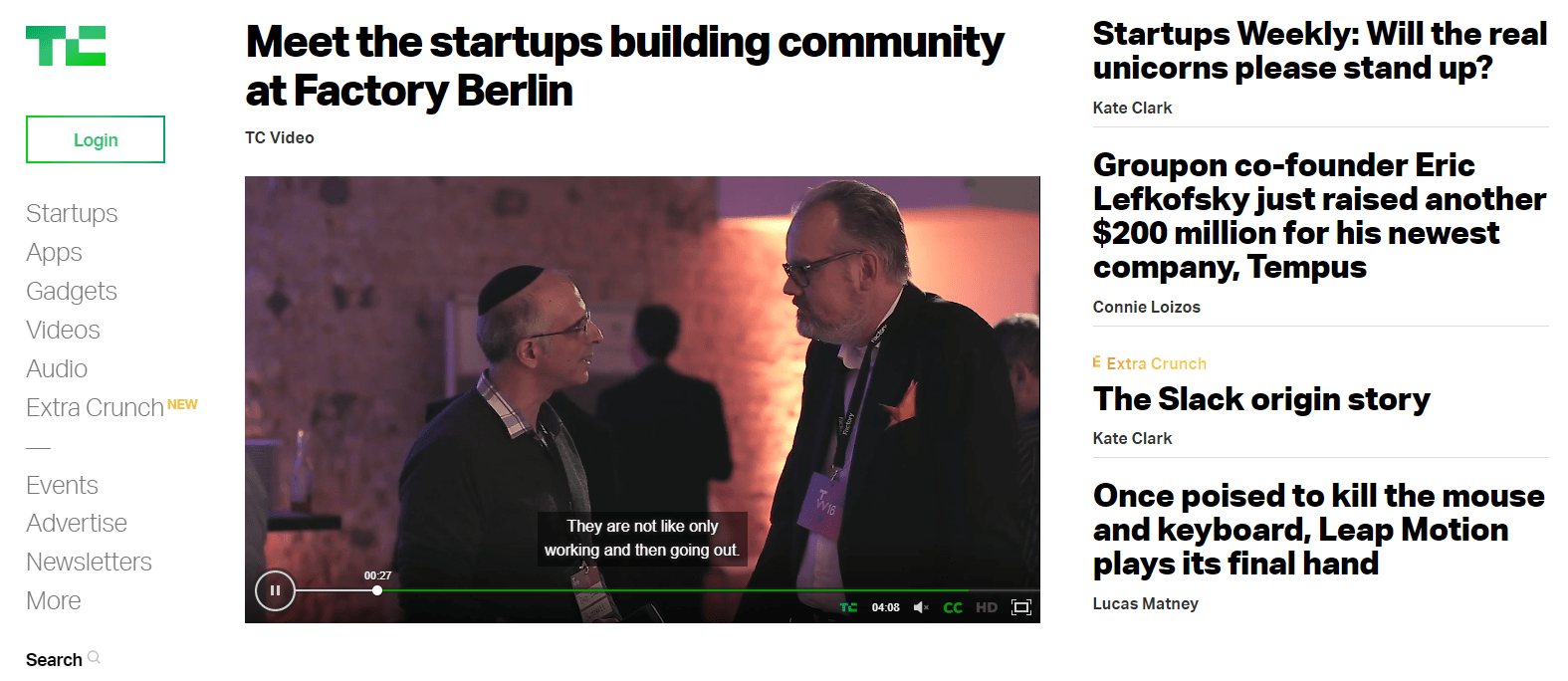 Do you love everything about startups, gadgets, and apps?
Great! Because TechCrunch would love to have you contribute to their technology publication.
Visit their contact page here to get the submissions email address.
Send them a pitch with a suggested topic, your background as a writer, and samples.
TechRepublic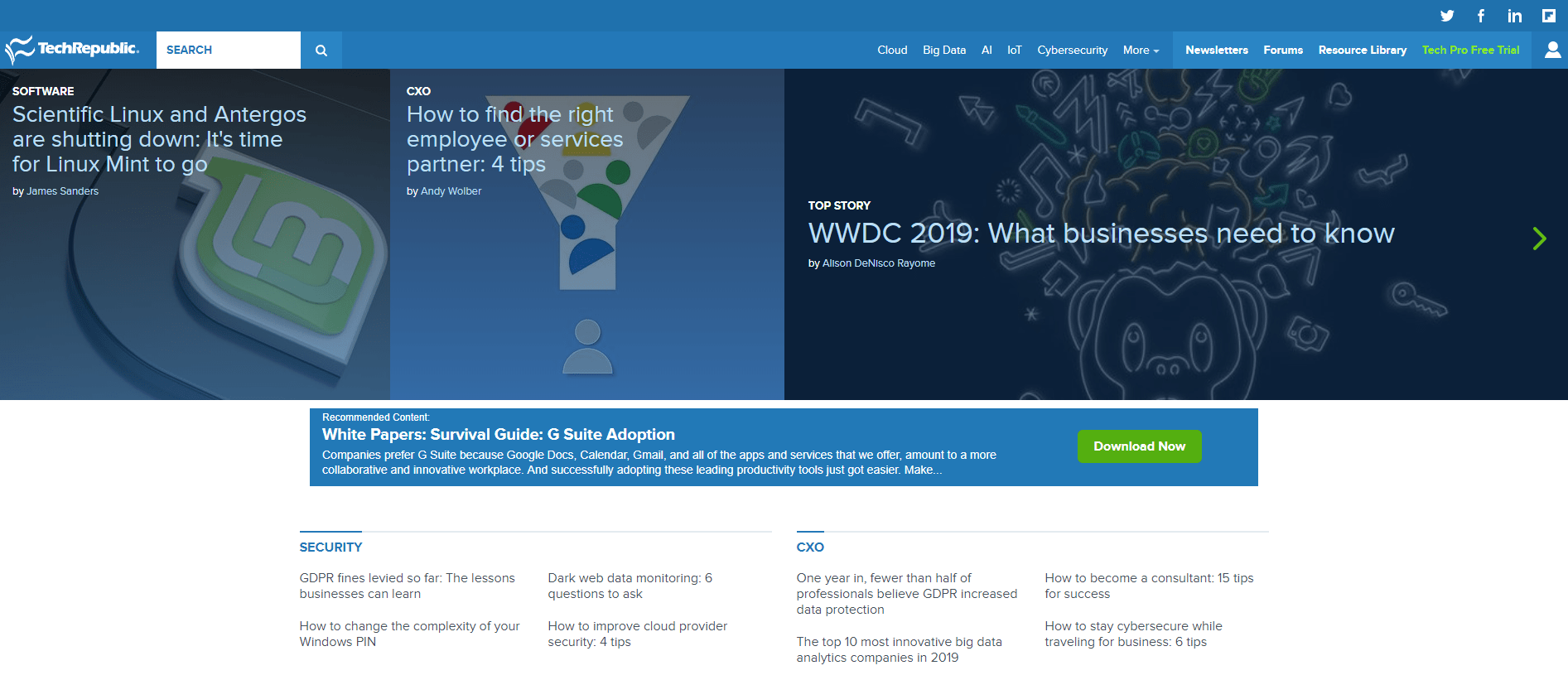 TechRepublic is a publication that helps the lives of technology professionals become easier through tips, news, and trends.
Writing for TechRepublic is a great way to share your ideas with the world, while also adding a great portfolio piece to your name.
They specifically take contributions for their Developer Republic section, which is dedicated towards programmers. If you know a thing or two about coding, then this is for you.
It's an all new community they launched to help enterprise level developers become better at their craft. Whether it's useful insight or interesting experiences related to the field, TechRepublic would love to have you contribute.
Email them with your qualifications and ideas for articles here.
Lifestyle guest post websites
Lifehacker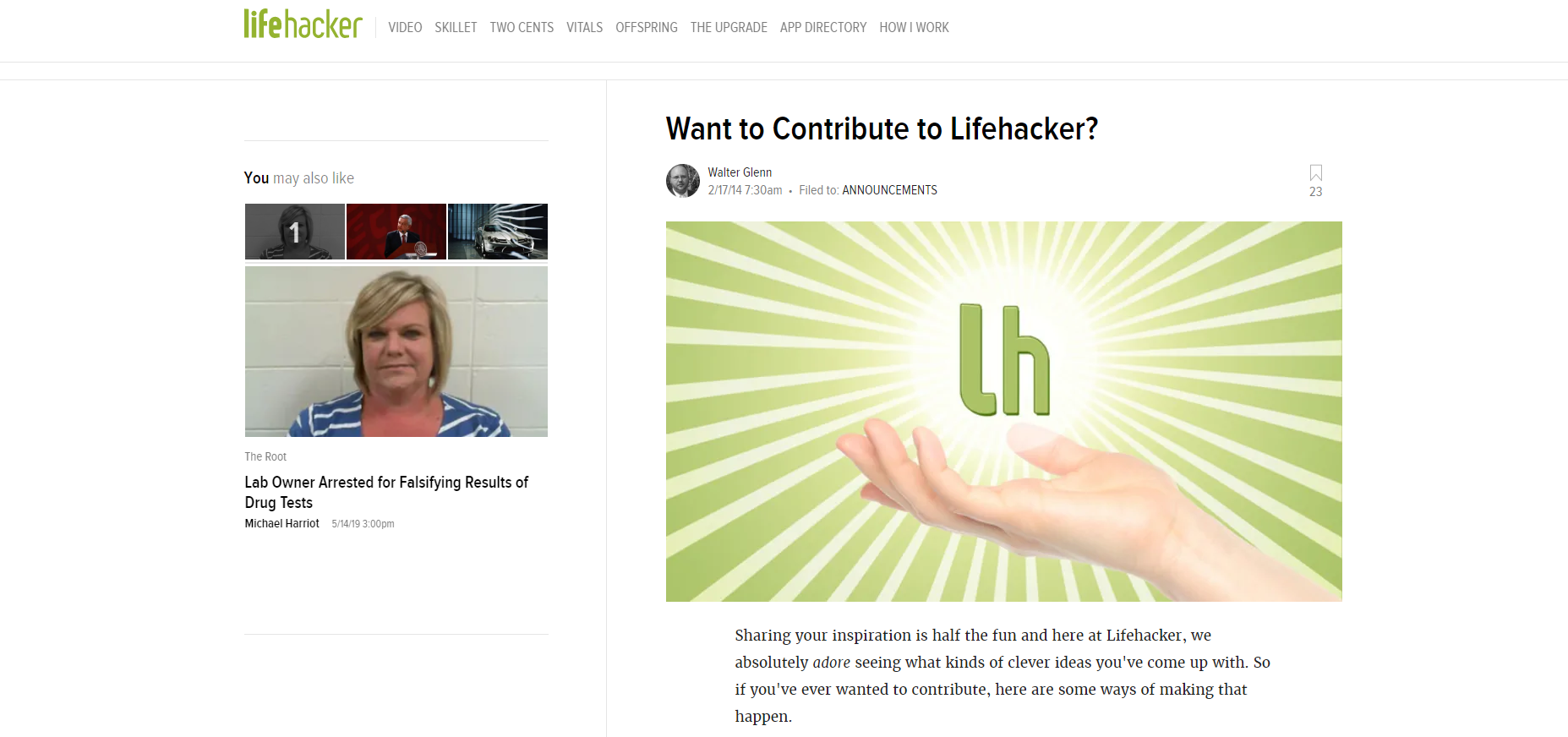 Lifehacker is a lifestyle publication that touches on almost every topic under the sun. Everything from cooking to finance and career is written about on their site.
They try to provide practical and entertaining content that improves the life of readers, while also brightening their day.
If you have a guest post that you'd like to share with them, send it to submissions@lifehacker.com.
wikiHow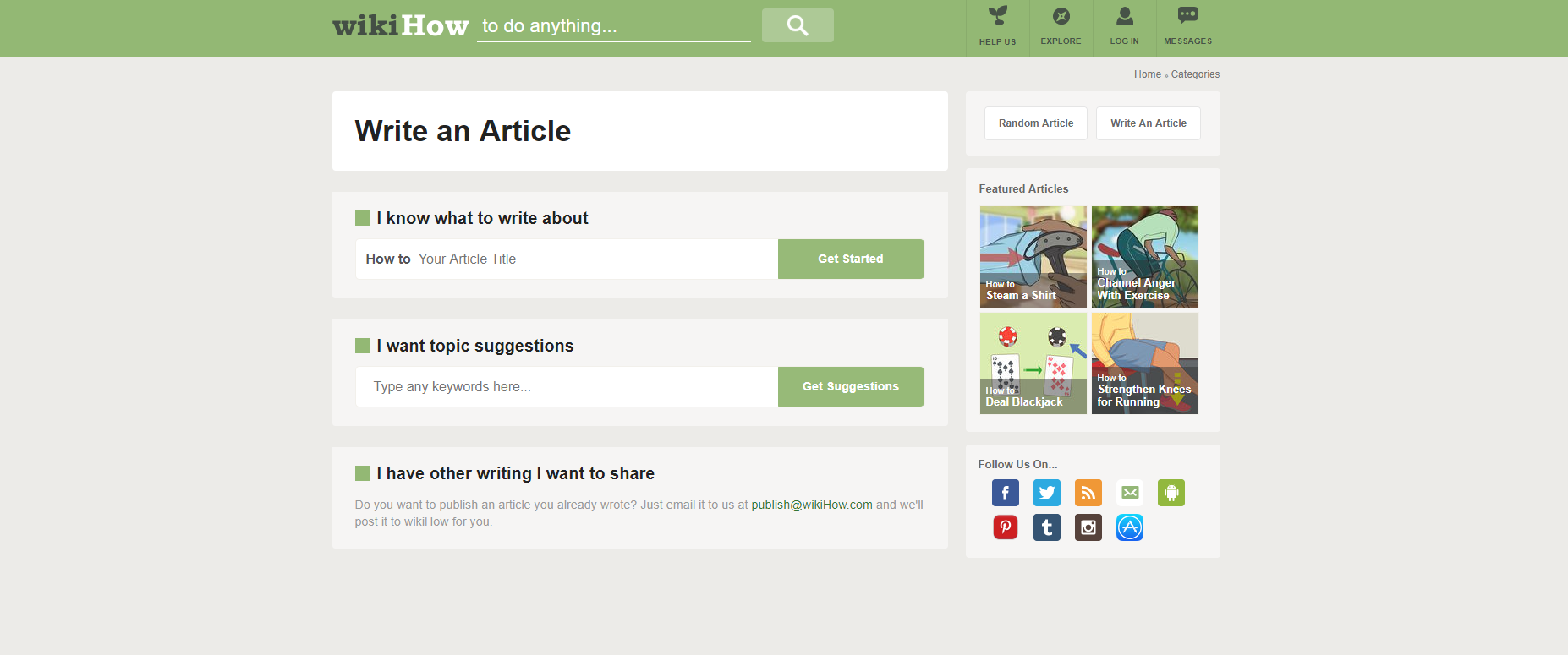 Let's be real. We've all looked up instructions on how to do something via wikiHow at some point.
But, did you know that you can create one of those how-to style posts to share with the world?
You can begin by registering for an account, typing in a topic idea on the submissions page, and clicking "Get Started."
Please follow and like us: