Sick and tired of your marketing efforts not paying off?
Want to see the money start rolling in?
Then you need to fix your marketing strategies.
I've been touching on finance and other industries lately, so I'd like to switch it up and focus on B2C today.
B2C stands for business to consumer, which involves brands that sell directly to the everyday Joe.
(Joe Rogan fans will understand)
The reality is that the average consumer today is a lot smarter and resourceful than in the past.
They have a Rolodex of reviews, testimonials, social media, and other resources to help them make informed purchasing decisions.
This means your marketing needs to be more on point than Stephen Curry's 3's if you want to make sales.
Follow along as I teach you some fundamental B2C marketing tactics that apply to every industry.
If your branding sucks, fix it
Branding isn't just your logo and slogan, although these are very important elements we'll be discussing.
A brand is the image, values, and feelings that you give off to a customer.
It only takes ten seconds for you to give a first impression, as well.
If your branding sucks, you'll scare away potential customers and miss out on a lot of money.
Think about Nike, Adidas, or Pepsi, for example.
Their logos and products are recognized all around the world, yet they are extremely simple.
Nike is a swoosh. That's it.
But as soon as you see it on a product, you instantly attribute certain qualities onto it like athletics.
That's why creating a recognizable logo is the first step in getting your branding into good shape.
Creating a logo without design skills
Don't worry if you're not the Bill Gates of graphic design.
I'm not, either.
Thankfully there's tools like FreeLogoDesign.com.
Begin by selecting a template.
Feel free to navigate through all of the categories on the side to find one that suits your industry perfectly, and click the "Add" button.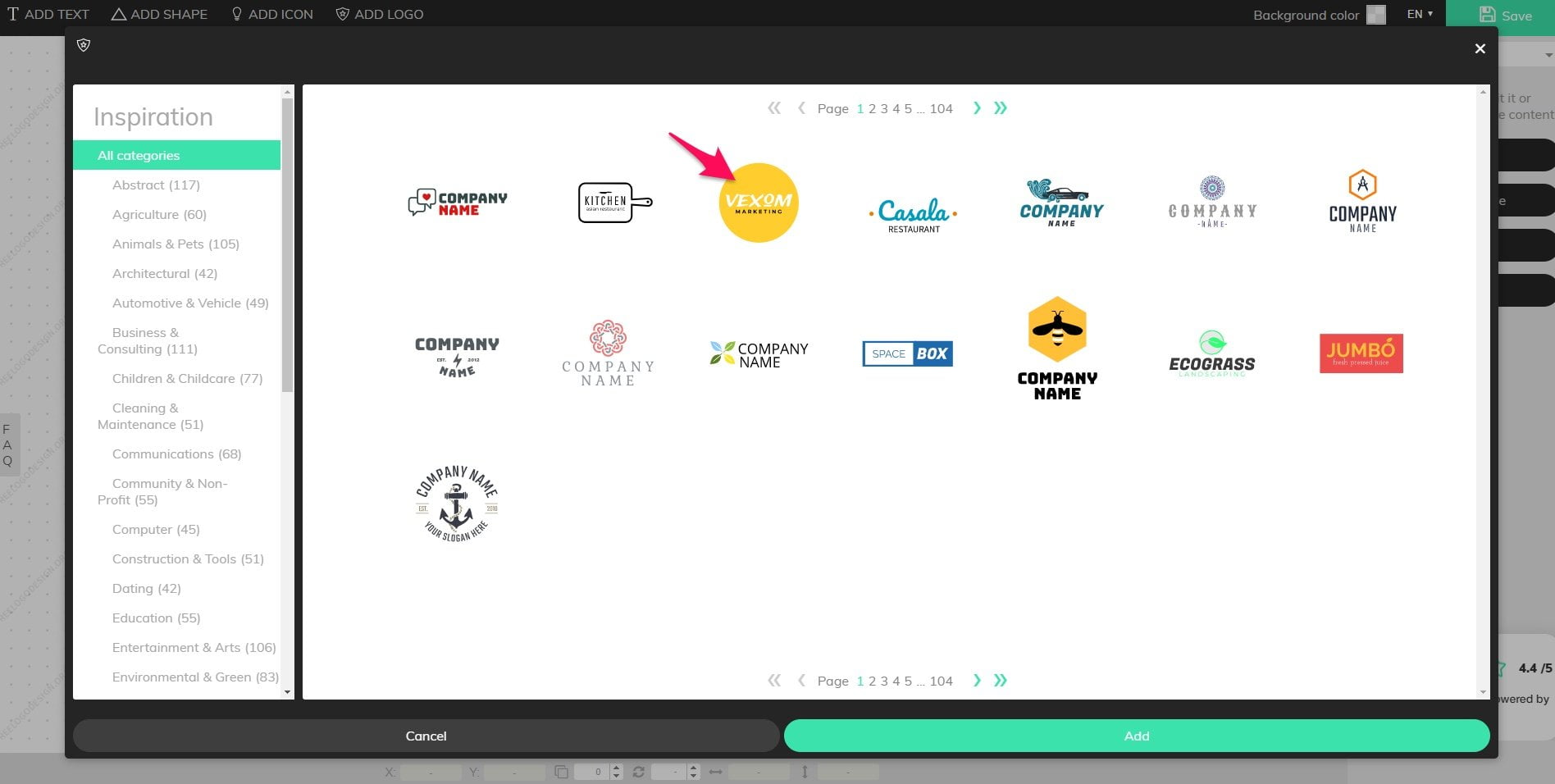 You can add images, text, and icons via the top left navigation.
Clicking an element will open a side menu on the right where you can further edit the details.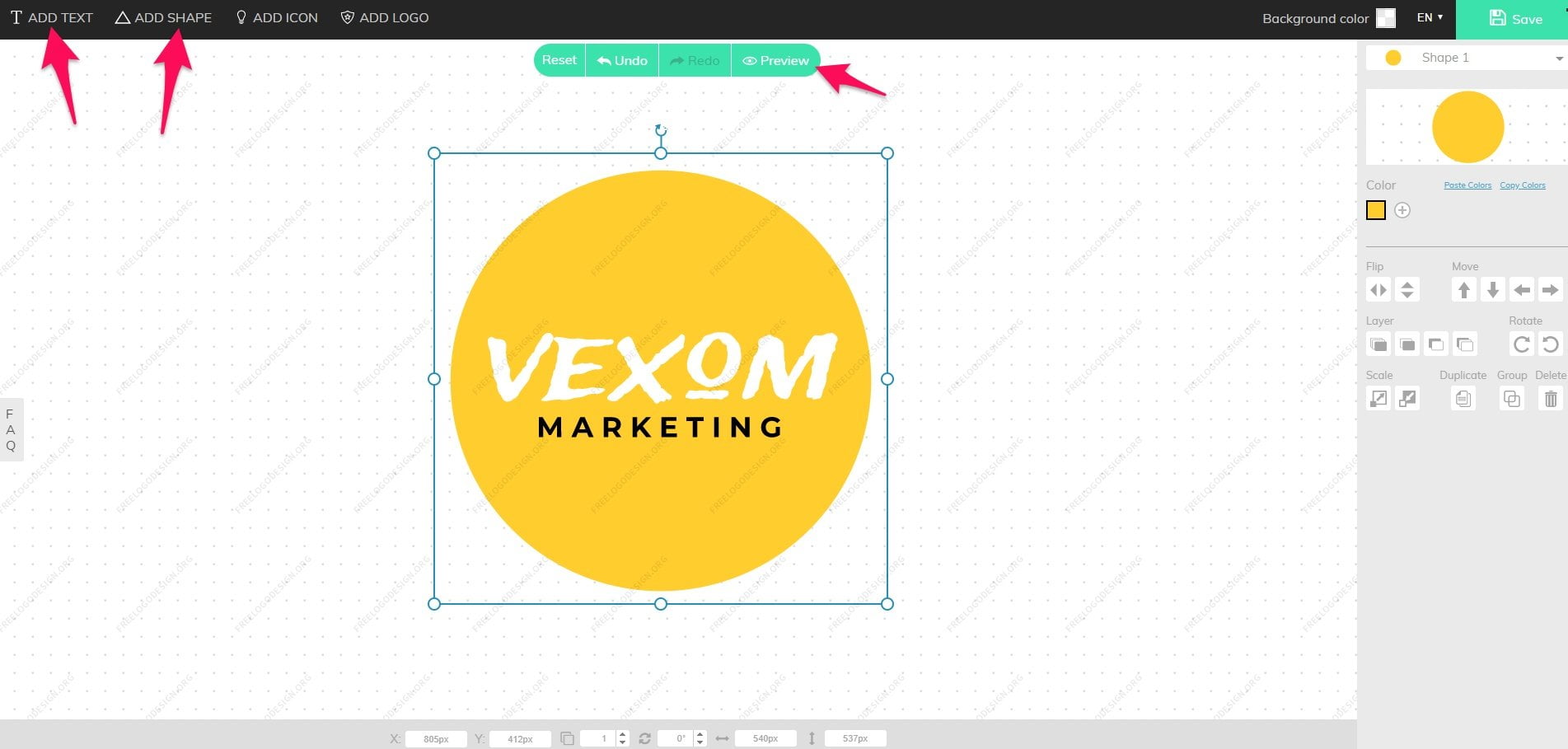 Remember that logos don't have to be complex.
Some of the biggest brands in the world use simple logos that are easy to remember. Look for yourself: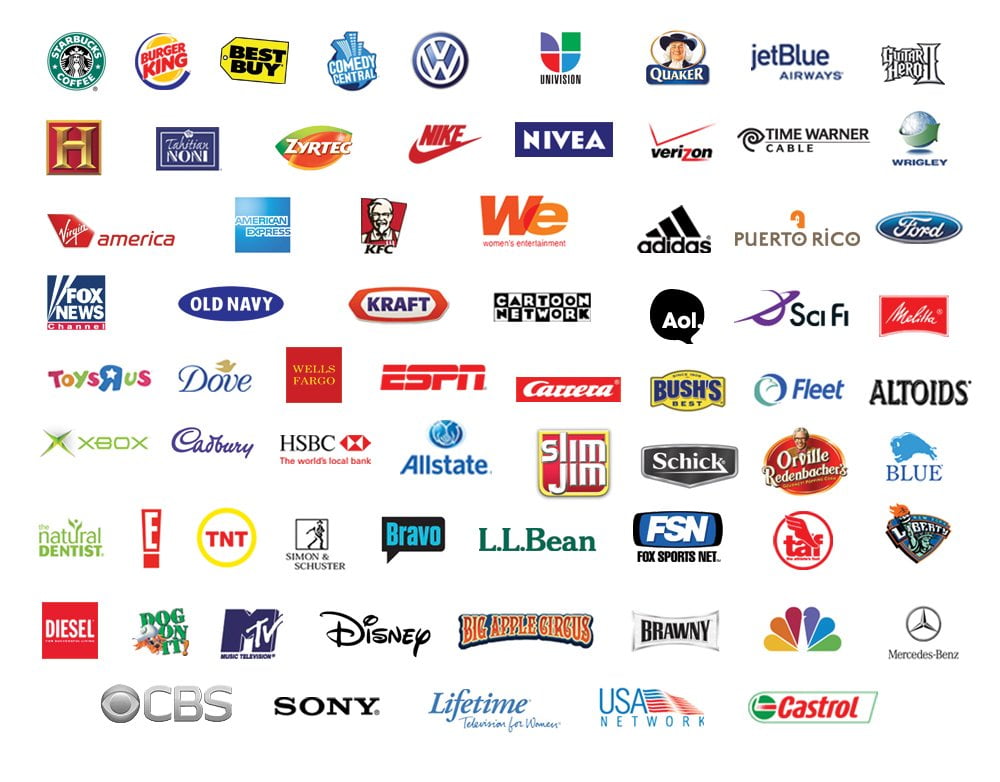 Once you're happy with your design, click the save button on the top right, and you will be taken to the download page.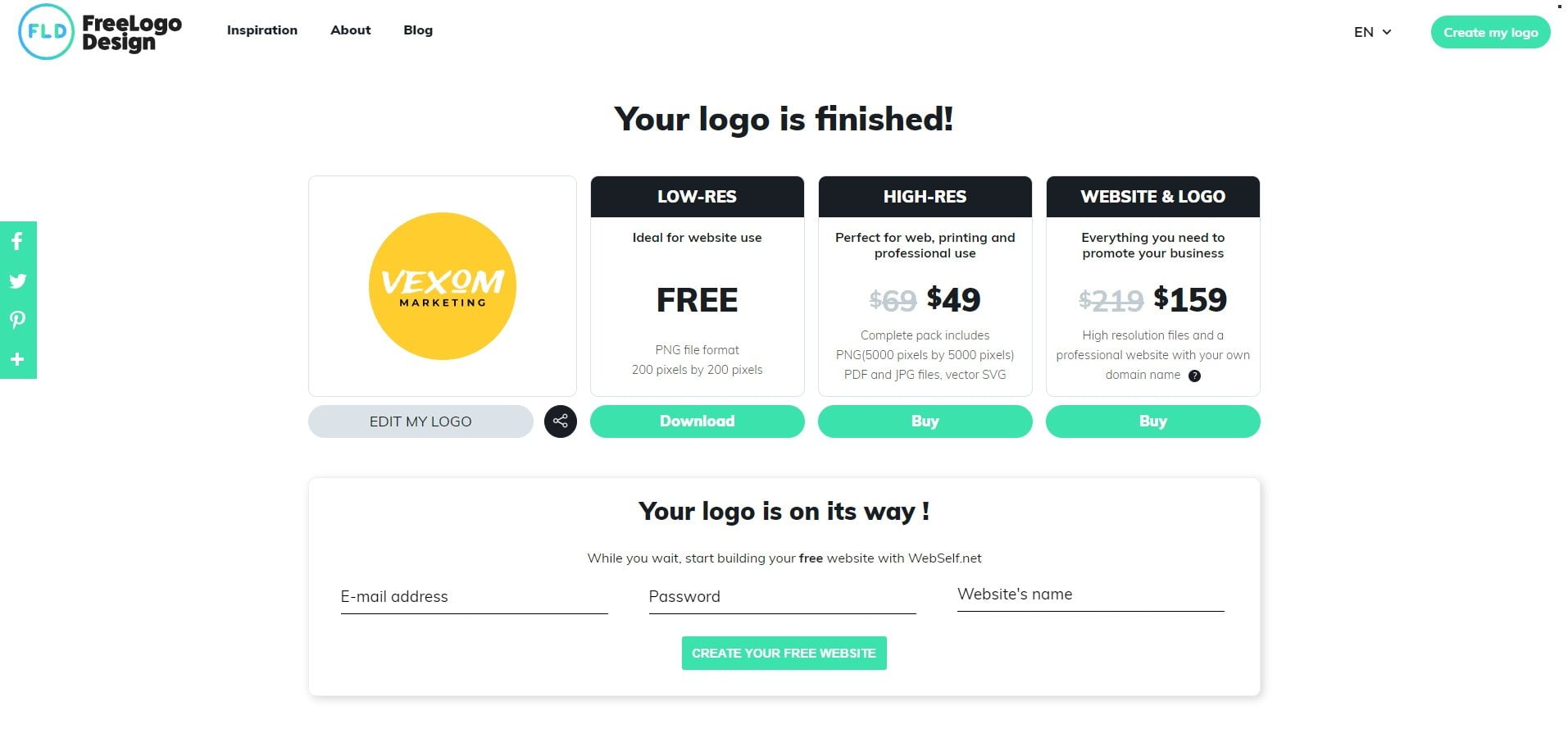 Click the download button for the free version or one of the paid options if you would like to get higher resolution files.
This brings us to the next step in branding.
Creating a slogan and taglines
A slogan should sum up what your brand does and why it matters to the customer.
Please don't be one of those businesses that has a cheesy or vague tagline.
Look at creating a slogan like any other form of copywriting.
The goal of copy is to SELL.
Not to entertain or be creative.
The same goes for taglines you'll include on your website and in advertising.
Look at this tagline from Mercedes Benz for one of their cars, the CLA 250. (Which is an absolutely beauty, by the way)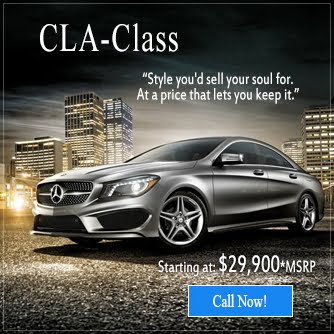 "Style you'd sell your soul for. At a price that lets you keep it."
This communicates to customers that this car is so sexy it's worth losing your soul for, yet it won't break the bank to own it.
I think this is an amazing example of simple but effective copy in the form of a tagline.
Let's look at another example — one of the most famous candies in the world: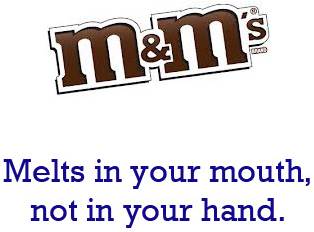 Their slogan doesn't try to be cute or fancy.
It's a straight forward value proposition…
It tastes great and doesn't make a mess. Who wouldn't want that?
Brainstorm the following to piece together a great slogan or tagline:
What is the benefit of your product or service?
What makes you different?
What do your customers care about the most?
Use the answers to these questions to make a quick one or two sentence slogan that sums up everything you or a product offers.
Alternatively, try using a slogan generating tool like this one.
Enter in a keyword related to your business and click "Generate Slogan."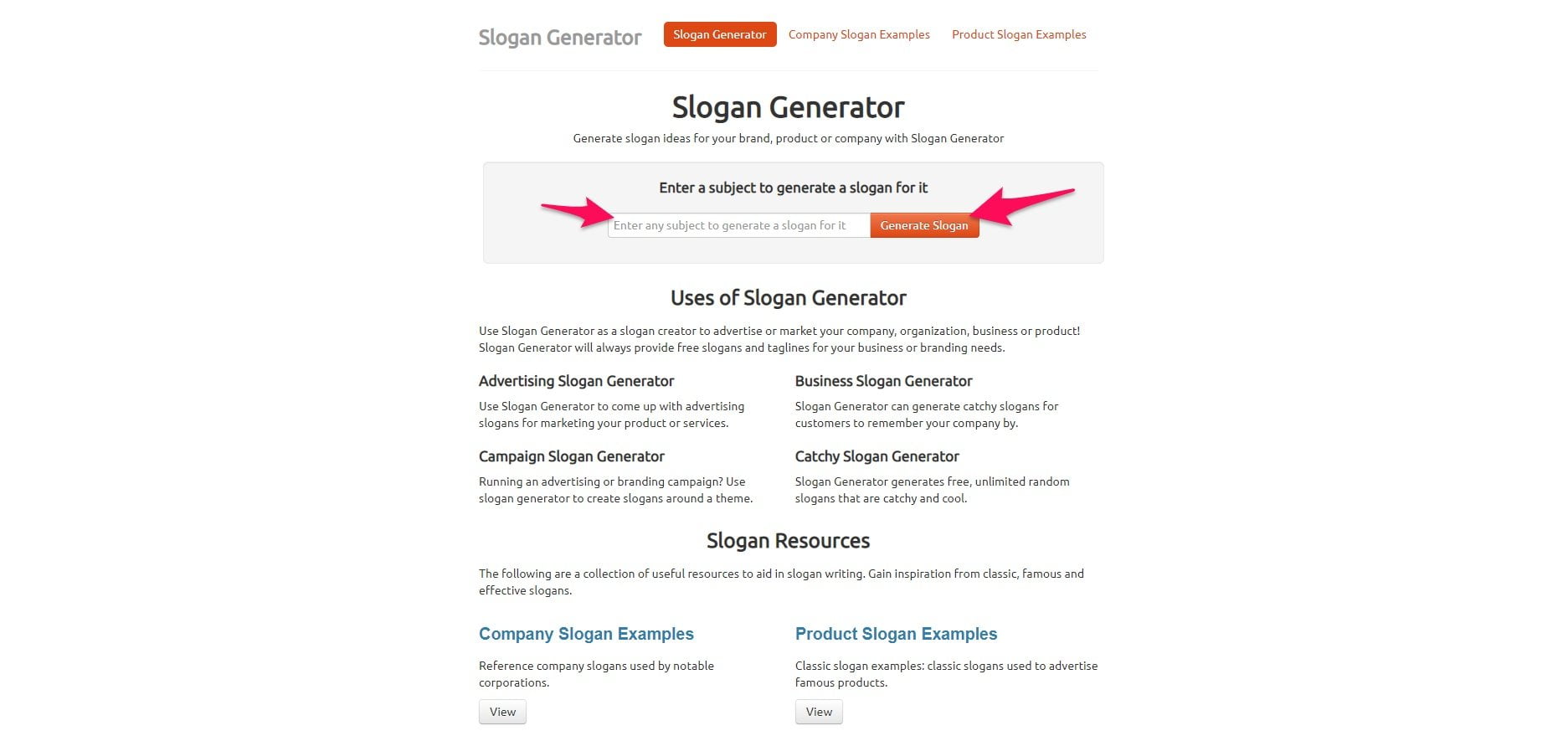 This will display a slogan idea below the form.

You can continually hit the generate button until you find one you like.
Influencer marketing is a lot like high school.
If you hang around the cool kids, you're automatically cool yourself.
Alright, that's a pretty bad analogy, but keep with me.
Sponsored posts on Instagram were responsible for over one billion likes in 2017.
That's a helluva lot of engagement!
This is why influencer marketing is so effective for B2C businesses.
You can put your brand in front of a relevant audience, and social proof does all of the hard work.
If users trust a celebrity or business, and they say "Hey, check out this cool product!" they're going to be very likely to try it themselves.
This is especially effective for visual companies like fashion, health, and beauty.
Here's how to pull influencer marketing off yourself.
Step 1: Find influencers on relevant platforms
Where you should find influencers is going to be a bit different for each brand.
However, most will find that Instagram is an amazing source.
Begin by searching for relevant hashtags or keywords.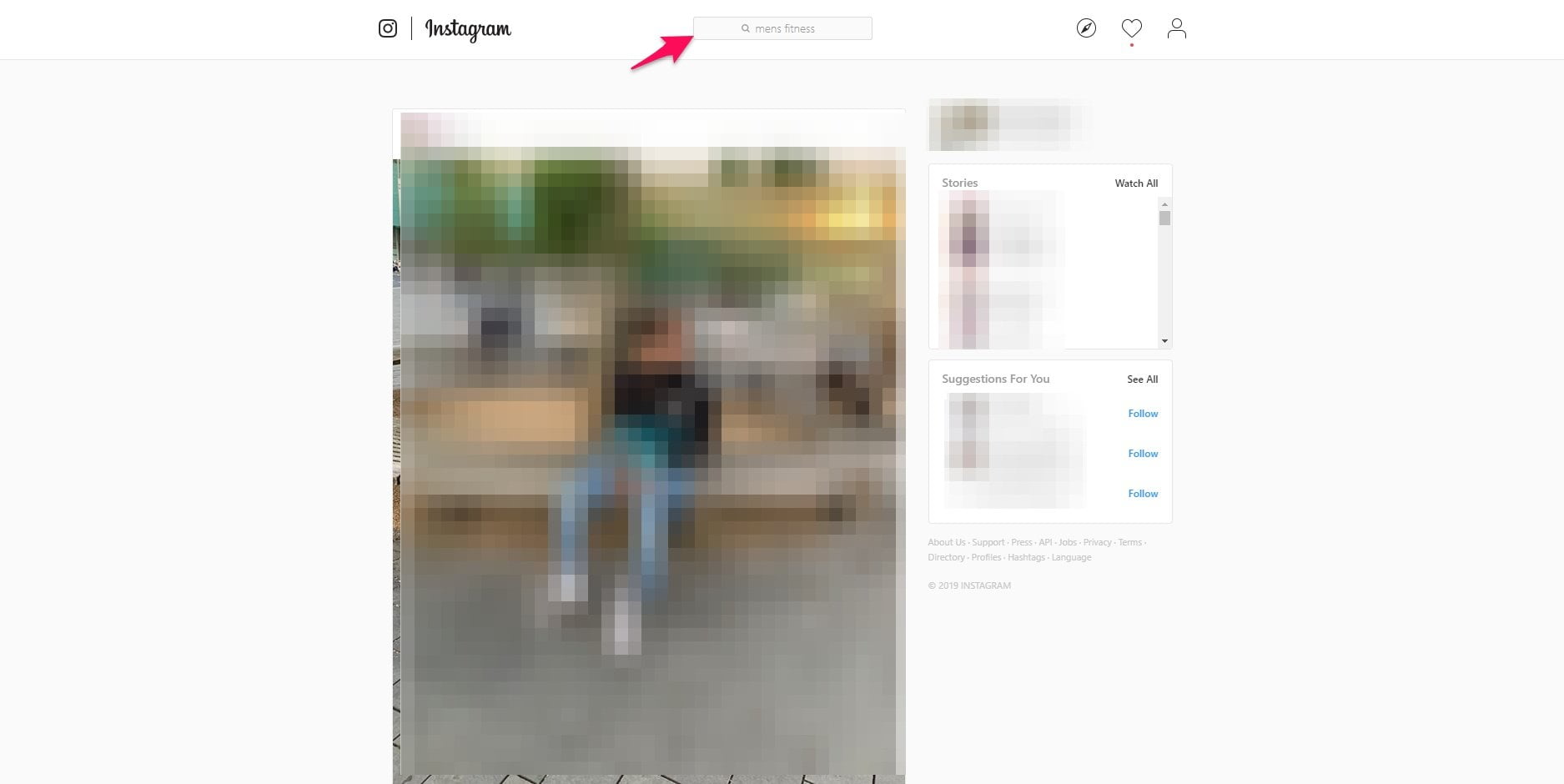 Navigate through the results to find an account that has a very similar audience as yours.
Let's imagine that we have a health supplement company, for example. This fitness influencer would make a great partner.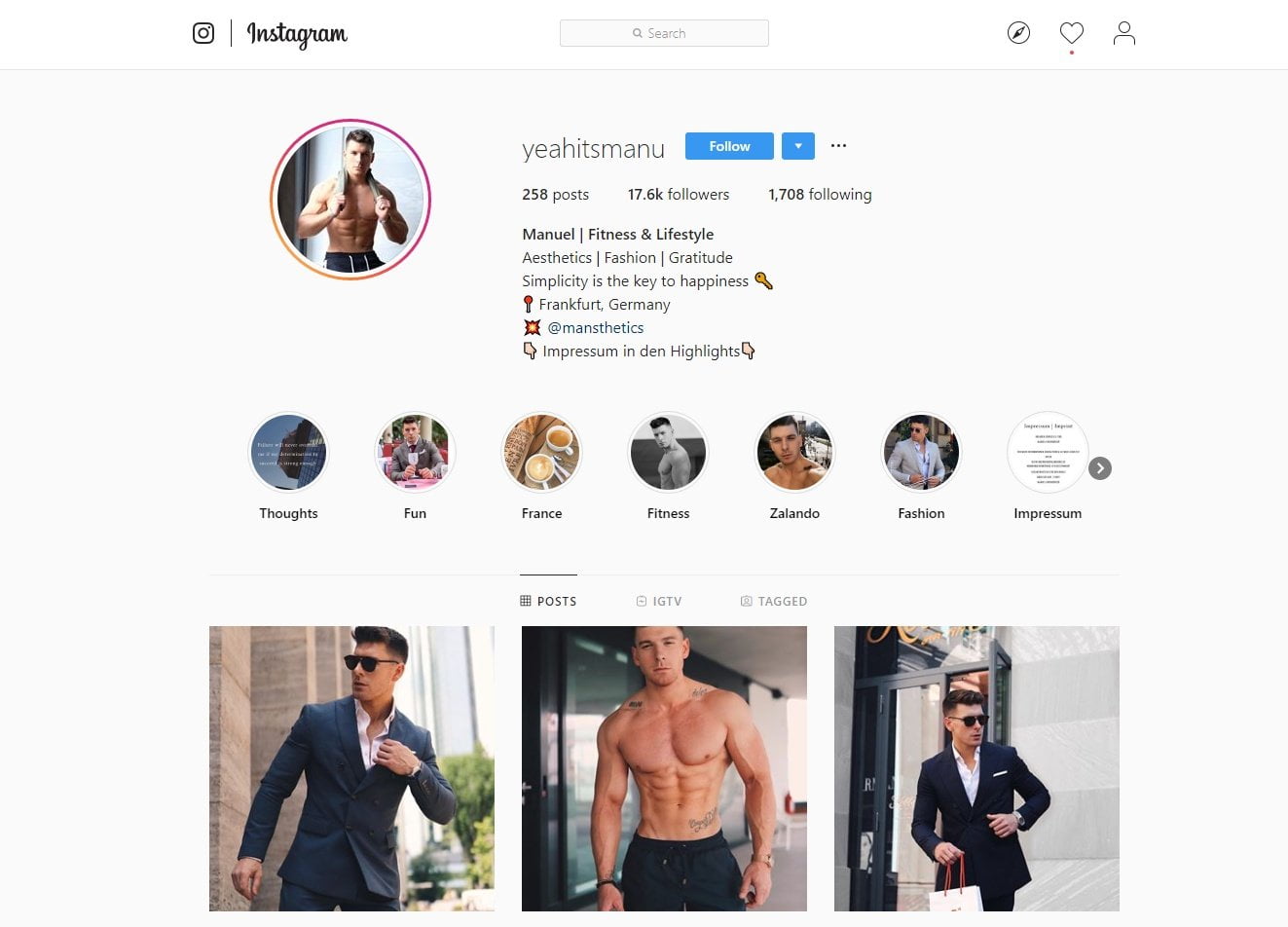 Some key metrics to check are:
Followers
Posts/activity level
Likes
Comments
Previous influencer work
If everything checks out, you can move onto the next step.
Step 2: Send a pitch they can't refuse
Now you need to contact the influencer to propse a deal.
Once again, this will change depending on exactly what you sell.
Continuing with the health supplement company example, we could send fitness influencers a pitch like:
Hey there,

We found your Instagram account, and absolutely love the content you're putting out. Our health company is very interested in sending you some free products in exchange for mentioning our brand in a post.

Let me know if this sounds interesting, and we can iron out the details.
Pitches should be short and sweet.
Don't bore them with paragraphs of text that are longer than a novel from English class.
You then need to negotiate how you would like the sponsored post to be performed. For example, you might propose:
The post has to be up for 24 hours.
They must tag and mention your brand.
They must use a call to action.
A high quality photo must be taken and approved.
Once you know how to brand yourself and work with influencers, it's time to build a content hub.
Content marketing is MANDATORY
I don't care if you run a fashion company or sell the screws used in Mac computers, you NEED to create content.
Inbound marketing, which mostly comprises of producing content, generates up to three times more leads than outbound.
It makes sense when you think about it.
Imagine it from the customers perspective…
They check out a brand, and see that they create blog posts, videos, and other kinds of resources.
These pieces of content improve the life of the consumer, and it gives them a long lasting positive impression.
Consumers will be much more likely to purchase from a busies that genuinely cares about them and tries to offer free value versus a ghost town competitor.
Here are three easy steps to begin executing B2C content marketing:
Step 1: Create a buyers persona
Who is your ideal customer?
What are their demographics, beliefs, feelings, and struggles?
This is what makes up a buyers persona — which is a personification of your audience.
By having one of these in place, you are able to craft content that helps and targets a very specific group of people versus a vague segment.
It looks like this: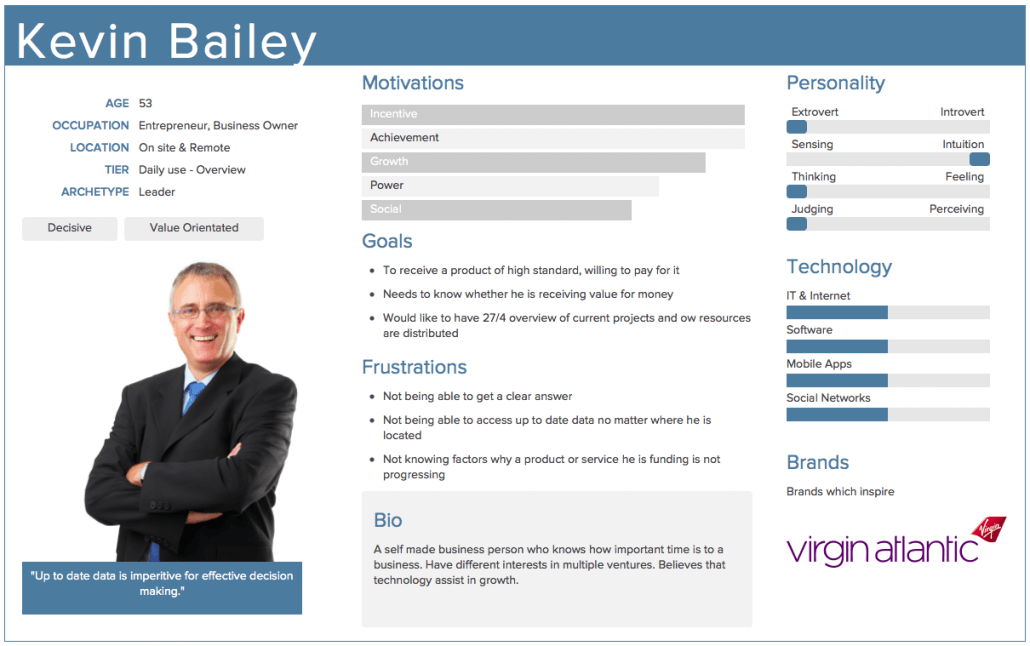 You should include sections like:
Demographics
Questions
Pain points
Strengths
Goals
Personality
Don't worry if you lack data to make a super accurate buyers persona, as you can refine it over time via surveys, questionnaires, and tools like Google Analytics.
Once you have one in place, it's time for step two.
Step 2: Piece together a content calendar
Content calendars are exactly what they sound like: a calendar for your content!
Typically they are in the form of a spreadsheet, and contain different columns for:
Topics
SEO keywords
Publishing dates
Format type
The appointed writer if you have a team
Topics can be researched with tools like BuzzSumo, and Ubersuggest is an awesome free app for researching keywords.
Here's an example of what a content calendar will look like once it's completed:

It's a common practice to map out content for each month ahead of time, but feel free to start at a week and build from there.
Step 3: Produce and promote
Good content can take several hours to create and polish, so set aside quiet time to complete each article, video, etc.
But, your job isn't done when you publish a piece of content.
It's actually just started.
Now you need to promote the content to get it seen by people.
Brian Dean from Backlinko said it best:
Begin by posting content on all of your social accounts.
Better yet, take advantage of groups on platforms like Facebook and LinkedIn.
You will be able to reach a much larger audience by leveraging these.
I also recommend sending out content to email subscribers via a newsletter.
If you aren't collecting emails, get on that ASAP. Tools like Mailchimp are completely free, so you have no excuse.
Email marketing has up to a 4400% ROI. And yes, you read that right.
It's also wise to pitch content roundup websites that are trying to find the best content in different categories.
For example, I did a search for "email marketing roundup" and there are results like this:

You can pitch websites like these to save them time from hunting down high quality content, and it earns you a backlink.
Win-win 🙂
Final thoughts on B2C marketing strategies
There are some fundamental strategies that will forever be effective for growing B2C companies.
The first is laying the groundwork with proper branding.
Take the time to make a high quality logo, slogan, and positioning that customers will remember for a lifetime.
Remember that these elements need to sum up your value proposition and what you do in the snap of a finger.
Then, B2C businesses need to begin investing into influencer marketing.
Reach out to influencers on social media, and negotiate ways for them to promote your product.
Last but not least is content marketing. Form a buyers persona, and use it to make a content calendar with topics, publishinf dates, and other crucial info.
Focus on publishing actionable and entertaining content, and share it via platforms you're active on.
What has been the most effective way for you to generate B2C customers?