You know when you're typing and you see that dreaded red underscore?
Yeah. You know what I'm talking about…
Spelling and grammar mistakes that are enough to make a college professor faint.
We're all guilty of it.
Most copywriters and marketers don't have a Ph. D. in communications.
Naturally, we're going to make mistakes.
Going through and picking them out by hand is time-consuming, though.
And, leaving them will hurt branding and the effectiveness of copy.
In fact, did you know that 74% of consumers pay close attention to grammar and spelling?
That's why using a grammar editing tool is game-changing for writers.
In particular, Grammarly and Hemingway are two that I use on a daily basis so I'll be comparing them today.
You'll be learning and the pros and cons of each, their pricing, and who should use them.
Follow along!
Grammarly features
Be honest.
You've gotten those YouTube ads before for Grammarly.
We all have.
But, in case you don't know, Grammarly is the world's most popular grammar and spellchecking tool.
It doesn't matter if you're writing a college essay, blog posts, or sales letters, it will help you polish off any material and make it error-free.
Here's what you'll get out of Grammarly:
Performance scoring
Wouldn't it be nice to instantly know how good (or bad) your writing is on the fly?
And get all of the metrics associated with it?
Grammarly does that.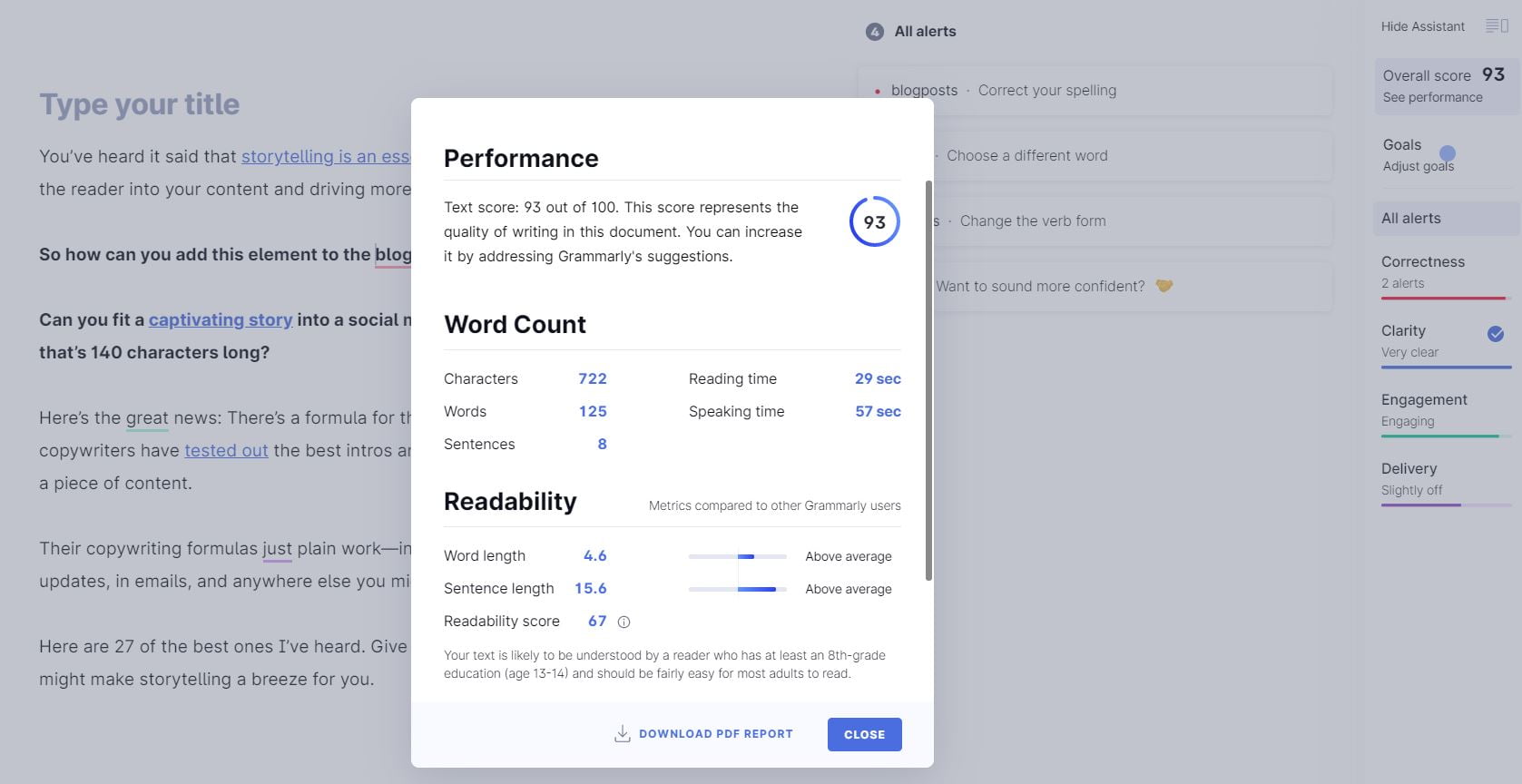 Type in text into the Grammarly editor and click the "See performance" button on the top right.
This will give you a score and breakdown of the content via word count, readability, and other metrics.
Use this to create a benchmark and guidelines for future content.
It is also helpful for determining how your normal writing style can improve.
Two other very interesting metrics are reading time and speaking time.
For instance, you may be looking to create copy that is faster and easier to read. You can rework it with Grammarly until it's perfect. 👌
Goals
Every writing project has a goal.
It might be to inform readers, sell a product, or establish authority.
Normally us writers have to brainstorm and revise material like a mad scientist to achieve this.
Not with Grammarly.
Simply click the "Goals" button and you can adjust the settings to achieve what you want.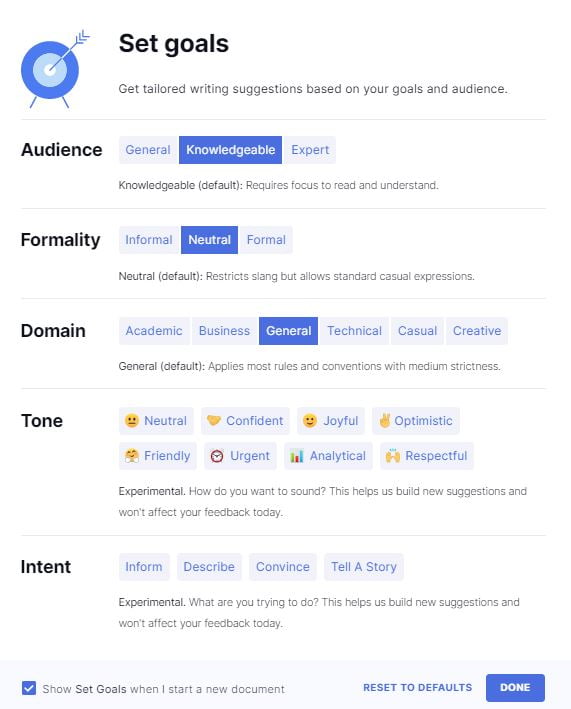 It will then re-adjust how it recommends changes and suggestions.
This feature saves writers heaps of time from having to manually come up with formulas and continually think about how they can align writing with a certain personality or voice.
That brings me to the next feature.
Alerts
No, I'm not talking about email alerts.
These are alerts for correctness, clarity, engagement, and delivery.
All of which are some of the most important elements of writing.
It's very easy to miss most of these, resulting in boring and poor writing.
Grammarly lists all of the alerts for these elements on the right sidebar.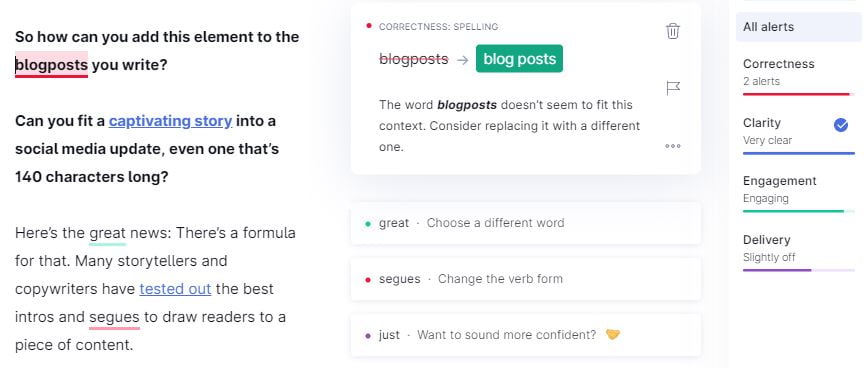 You can click "All alerts" to see every suggestion or narrow it down by the type of alert.
Want to know something cool, too?
Grammarly is built with artificial intelligence.
So, the more you use it, the smarter it gets.
And, no. Don't worry. It won't take over the world.
But, it will make you a better writer!
Chrome extension
Grammarly is available on many different devices and formats.
One of which is its Google Chrome extension.
This integrates Grammarly with many other platforms. (More on those later!)
You will receive all of the benefits of Grammarly no matter if you're on WordPress or Google Drive, for example.
Download it here if you're interested in trying it for free.
Unfortunately, Hemingway Editor does not have this feature so Grammarly takes the crown here.
Mobile app
If having Grammarly on your browser or desktop isn't enough, there's a mobile app for Android and iOS available, too.
Because let's be real.
You're probably on-the-go and traveling, right?
You might not work from the same location every day and commute often.
That's where the Grammarly Keyboard app comes in handy.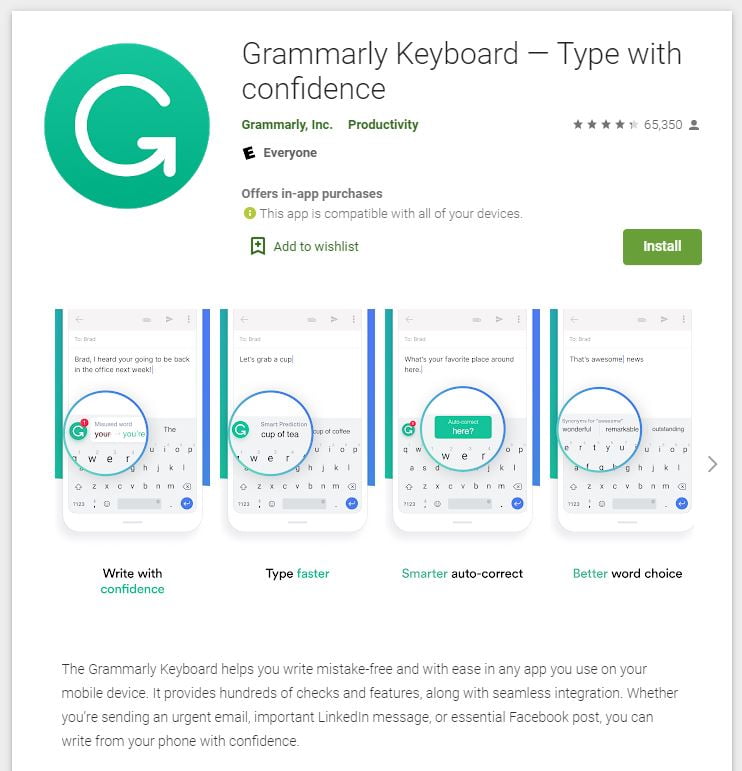 Similar to the desktop version, it connects with other apps you use to keep hundreds of checks and features.
You can type on your phone—whether it's email, text, or LinkedIn—with confidence.
Once again, Hemingway doesn't have this, so another point goes to Grammarly!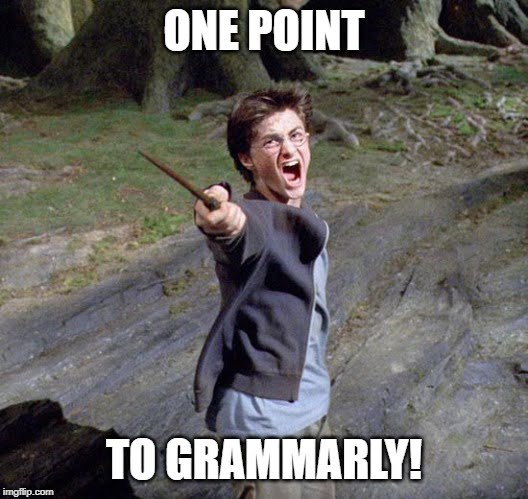 Grammarly integrations
Here's another area where Grammarly really shines.
It has integrations with many of your favorite tools, apps, and platforms.
This brings the power of grammar and spelling checks to everywhere you write.
Integrations include:
Google Chrome
Firebox
Facebook
Microsoft Outlook
Twitter
Microsoft Office
LinkedIn
WordPress
Medium
Gmail
Github
And more!
Support
Software can go haywire.
Have you ever had trouble using a tool or experienced a random bug that interrupted workflow?
Yep. Me, too.
That's when you're relieved to see live support or other customer support options.
Grammarly, in particular, offers several. These include email, live support, documentation, and tickets.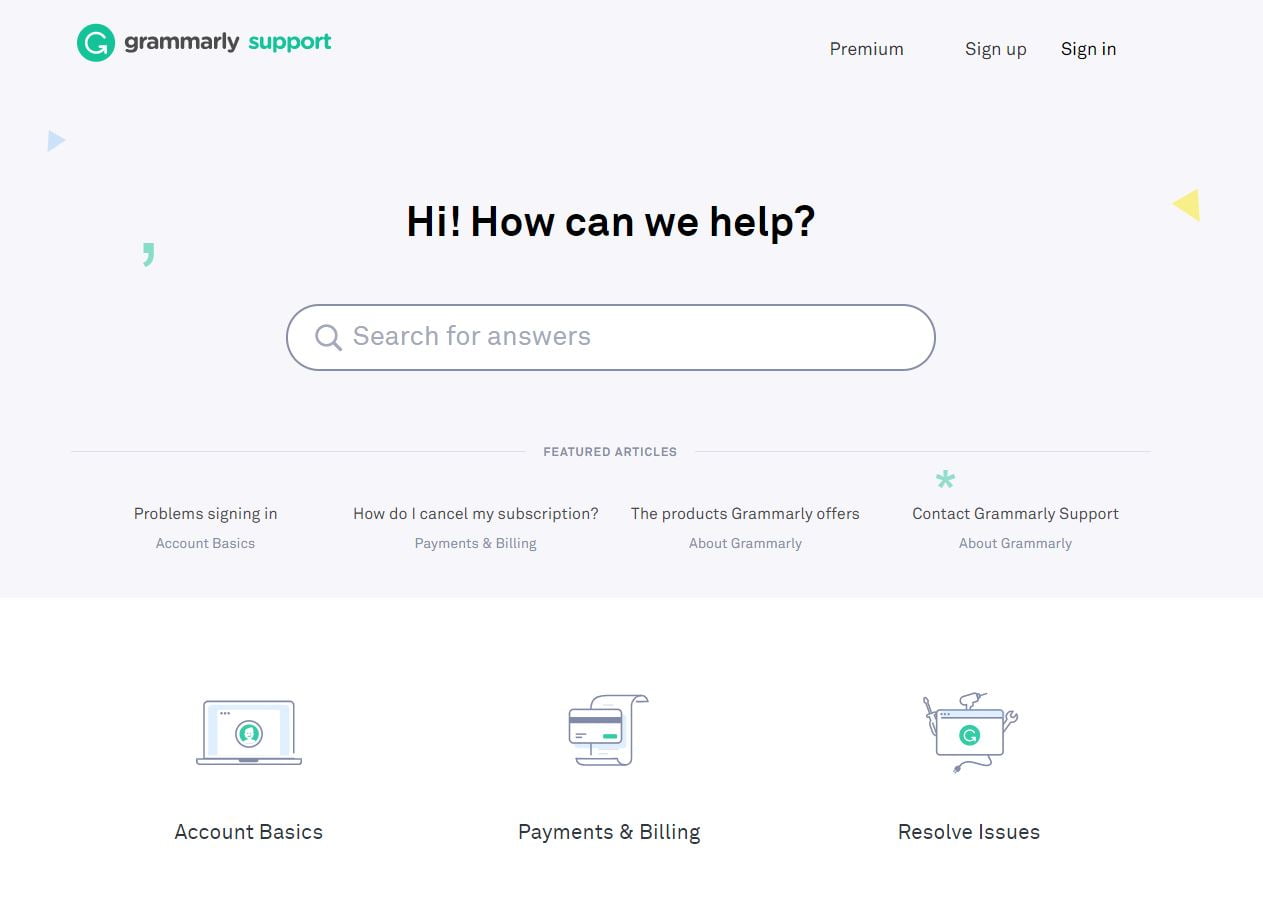 You can use these any time you're experiencing difficulty to solve problems and get help.
You'll never feel as if you're stranded on a desert island.
Grammarly pricing
So, how much does Grammarly cost?
For starters, it's completely free!
This gives you all of the basic features like conciseness scores and grammar/spelling checks.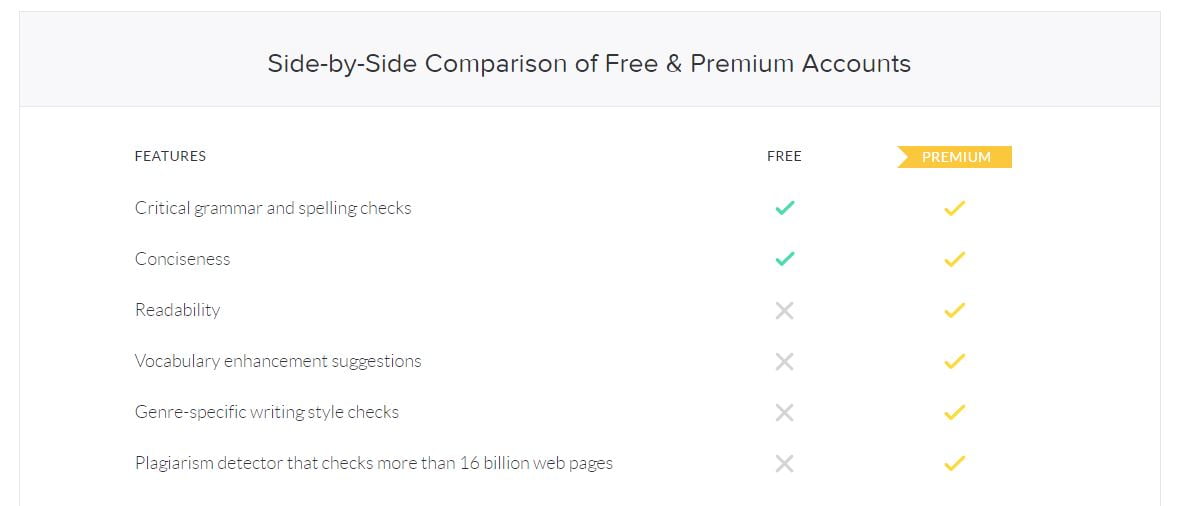 I recommend trying the free version to make sure that you enjoy the look and feel.
Alternatively, you can invest in a Premium account which has:
Vocabulary suggestions
Readability scoring
Genre-specific writing style checks
Plagiarism checker
Sentence structure improvements
Passive vs active voice
And more!
There are three billing options for a Premium account, as well: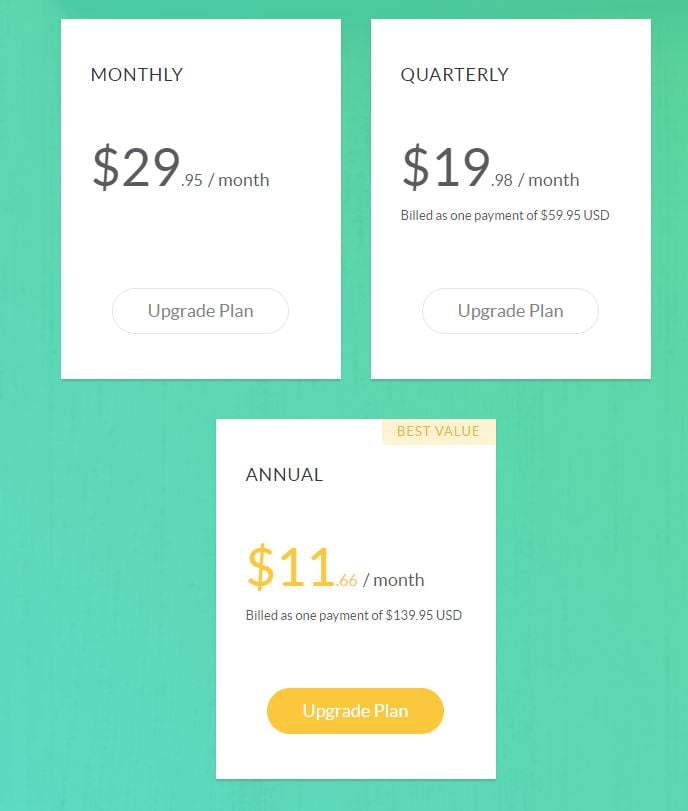 It begins at $29.95/month but has discounts if you choose to be billed quarterly or annually.
Grammarly pros and cons
Overall, let's go over some of the main pros and cons of using Grammarly.
Grammarly advantages
Free version.
Available on desktop, mobile, and browser.
In-depth spelling, grammar, punctuation, and style checking.
Flexible pricing for Premium.
Interates with many different platforms and tools.
Grammarly disadvantages
More expensive than Hemingway Editor.
Free version is much more limited compared to the Premium plan.
Hemingway Editor features
Next up, Hemingway Editor.
I've suggested this tool in many different articles because of its ease of use and simple features.
This is what it looks like: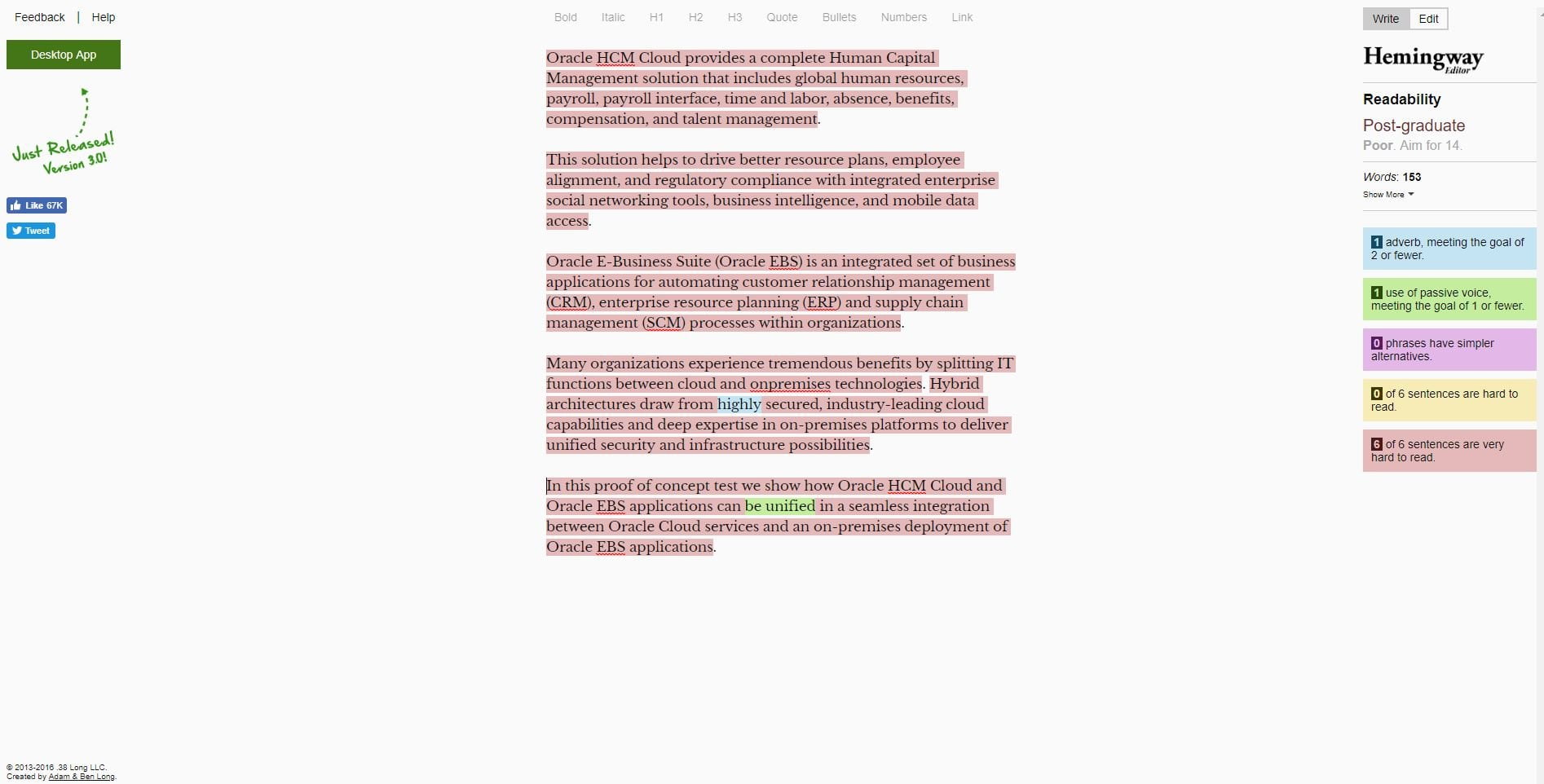 You access it directly from your browser, paste in text, and it suggests improvements related to:
Active vs passive voice
Complex sentences
Adverbs
Reading level
It's simple and straight-to-the-point.
Unfortunately, because it's simpler, that also means that you won't get as many in-depth checks and suggestions compared to Grammarly.
So, it's ideal for writers who are already confident in their ability to check mistakes and small details.
There isn't a mobile app or Google Chrome extension, either.
However, it does integrate with WordPress, Medium, and other content management systems.
That brings me to my next point.
Hemingway Editor pricing
Hemingway Editor is completely free to use like Grammarly.
Between the two free versions, Hemingway Editor offers slightly more than Grammarly.
However, Hemingway has something up its sleeve: a paid desktop app.
It costs a one-time fee of $19.99 and you can use it anywhere, internet connection or not.
It gives you all of the features of Hemingway's web app along with:
Direct publishing to WordPress and Medium.
Import and export files. No more copy and pasting.
Send files with Hemingway's highlights intact to show what improvements need to be made.
So, technically, Hemingway is cheaper.
You can either pay $29.95 every month for Grammarly's entire suite or $19.99 once.
Nonetheless, Grammarly's paid version offers galaxies more of features.
Hemingway Editor pros and cons
These are the advantages and disadvantages of using Hemingway based on today's review:
Hemingway Editor advantages
Completly free web app.
The free version offers more than Grammarly's.
Simple and easy-to-use interface.
Paid desktop app is cheaper than Grammarly's Premium plan.
Hemingway Editor disadvantages
No Google Chrome extension.
Doesn't have nearly as many features as Grammarly.
Limited integrations.
Final verdict of Grammarly vs Hemingway Editor
Phew. That's a lot to think about, right?
Let me sum up my Hemingway Editor vs Grammarly comparison.
Firstly, Grammarly offers a free version in the form of a mobile app, web app, and browser extension. It's easy to use and offers simple features.
Their Premium plan offers extensive grammar, spelling, and style checks to make writing anything effortless.
Hemingway, on the other hand, is free and has a one-time fee for its desktop app. It doesn't offer as many features despite it better cheaper, though.
With that being said, I'd suggest Grammarly for writers doing complex work and who require more confidence in their end result.
Hemingway is best for writers that are very self-assured in their writing and don't require as much help.
Similarly, those who juggle many different tools will find Grammarly's integrations very convenient.
But, enough yapping. Go try out the free versions of both tools today and see for yourself.