Want to know what works in copywriting and what doesn't?
You've come to the right place.
I've put together a list of copywriting stats that will give you insight into the latest strategies and trends.
Let's dive in. 🌊
8 out of 10 people only read headlines (Copyblogger)
Imagine pouring blood, sweat, and tears into writing thousands of words.
You put the finishing touch on the project and kick your feet up.
Yet, nobody reads it.
What gives?
The headline stinks. 👎
David Ogilvy, one of the world's best advertisers, once said that you've spent 80 cents of your dollar once you've written a headline.
In fact, eight out of ten people only read the headline.
If it isn't captivating and personalized, they keep scrolling.
That also means two out of ten people will read the remaining copy.
That's not good.
Talking about Ogilvy, have you seen this famous ad he wrote for Rolls Royce?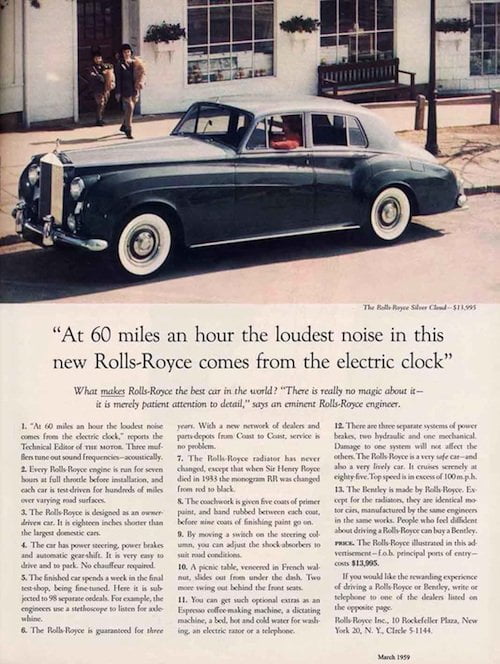 The headline "At 60 miles an hour the loudest noise in this new Rolls-Royce comes from the electric clock" took 104 times to get right.
How many times are you rewriting headlines until they're perfect?
There's a good chance you're giving up too soon.
Check out my article on copywriting exercises to learn how to strengthen this skill.
Personalized calls to action are 202% more effective (HubSpot)
A call to action is a phrase that tells customers what to do.
It might be to buy a product, register, schedule a free demo, etc.
They range from a single word to an entire sentence.
CTAs are also mandatory.
Copy without a CTA is like pancakes without syrup. What's the point?
However, they can't be generic.
Sure, calls to action like "Buy now" or "Sign up today" work in many cases. But, nothing beats personalization.
After all, some customers feel like cogs in a wheel.
Can you blame them? Advertisers blast out huge campaigns that aren't targeted in hopes it converts decently.
That's why personalized calls to action perform 202% better.
Here's what a custom call to action looks like: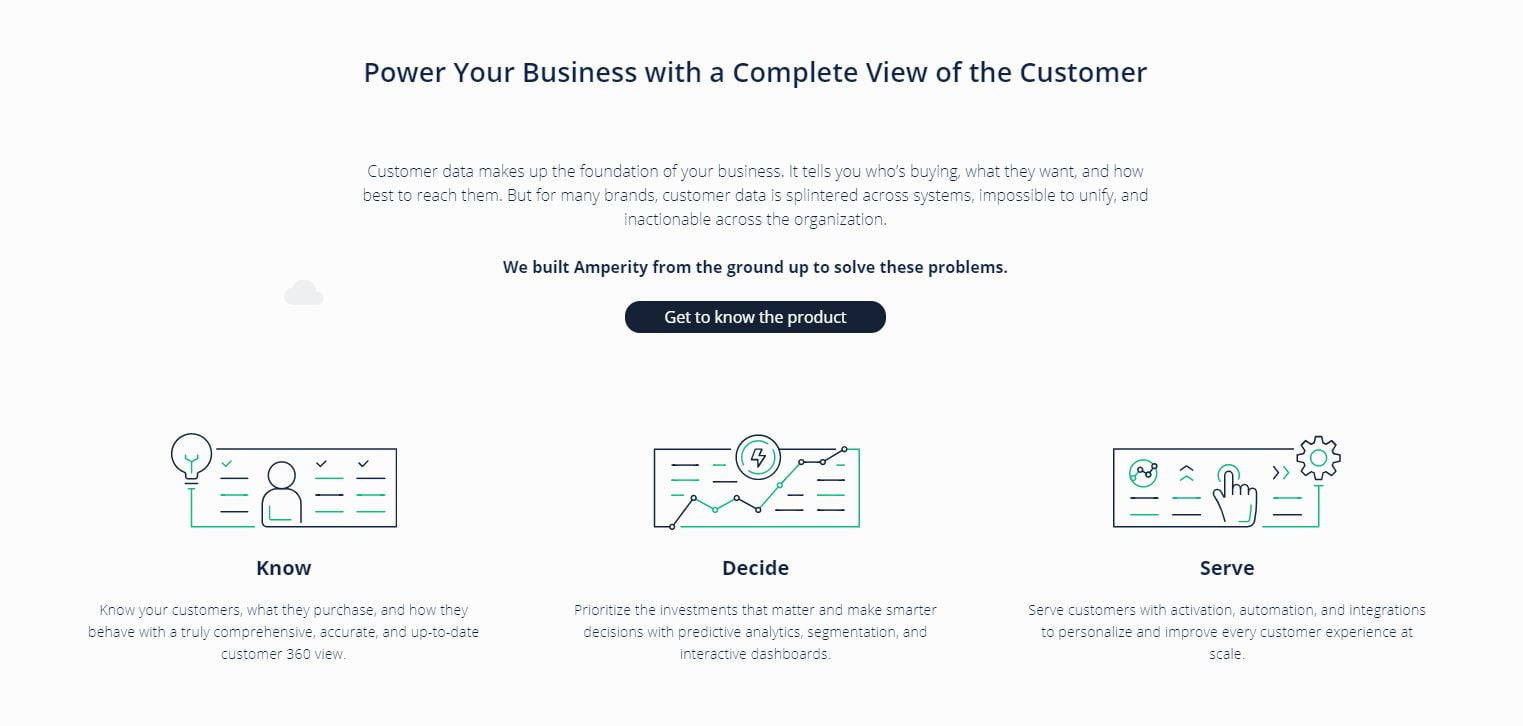 This is from an AI marketing home page.
"Get to the know the product" is much better than "Learn more" or another generic phrase.
It implies that the reader will learn more about the product in-depth versus something like "Learn more" which is vague.
Here's another good example from the content marketing tool BuzzSumo: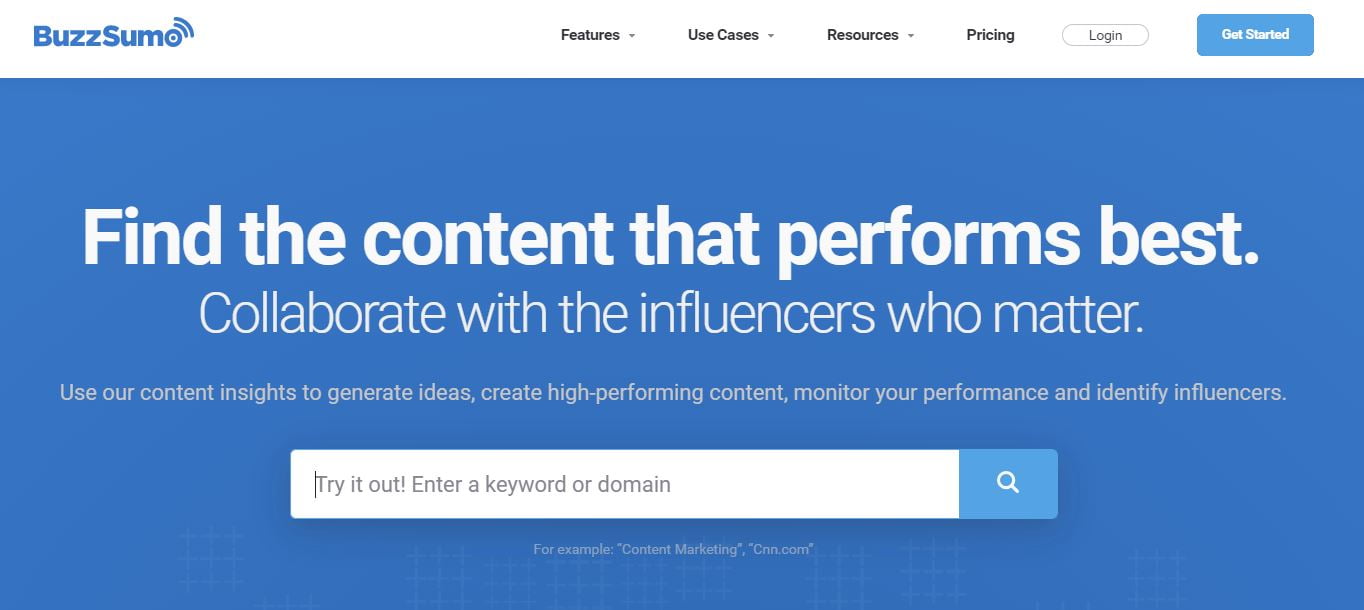 There are many customized calls to action on the homepage, including:
"Find the content that performs best."
"Collaborate with the influencers who matter."
"User our content insights to generate ideas"
"Try it out! Enter a keyword or domain"
These are the type of CTAs that will generate much higher clicks because they tell the user to do something very specific.
Next time you're creating calls to action, tailor them to the specific page, product, or buyer persona to maximize engagement.
74% of web readers pay attention to the quality of spelling and grammar (RealBusiness)
Me fail English? That's unpossible.
The spelling and grammar used on a page will have a direct impact on branding.
Imagine yourself.
If you were going to buy a product and the sales page was riddled with errors, how would you interpret that?
Not very well, right?
If they can't put in the effort to clean up spelling, they probably don't put in effort to anything else.
That's one of a million thoughts a customer would have.
So, don't be lazy. Take the time to edit after you're done writing copy to polish it like a car.
Otherwise, you WILL lose customers and money. It's almost a guarantee.
I suggest using a free grammar tool like Grammarix. Simply copy and paste in text into the editor.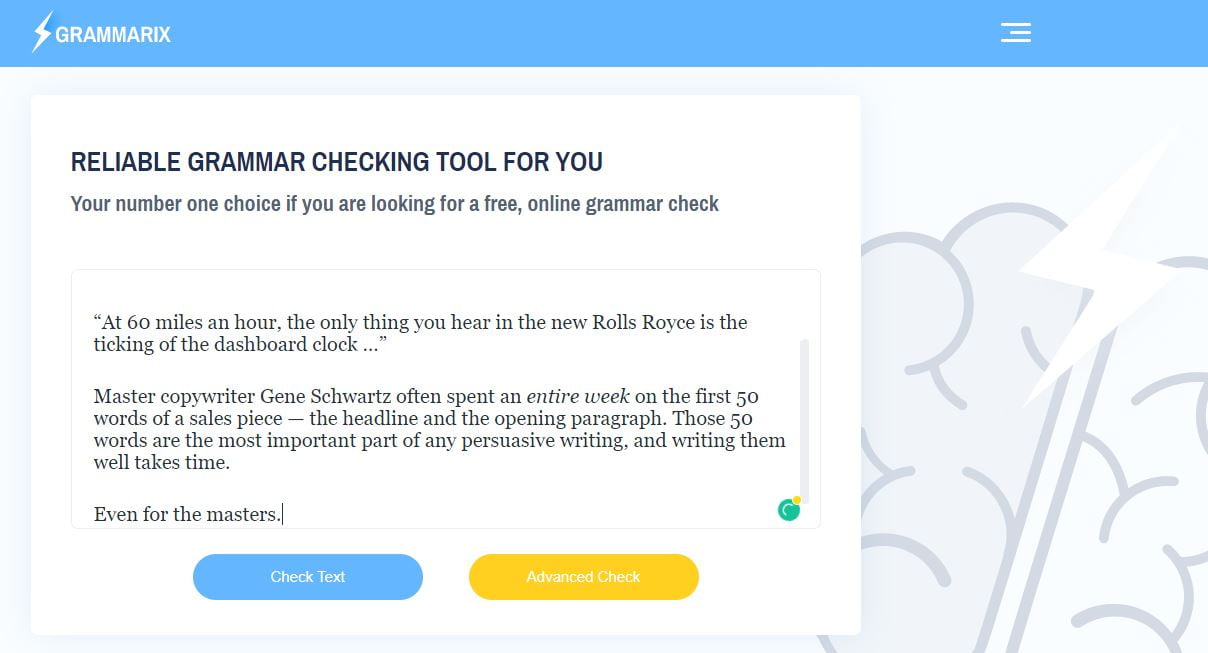 Click "Check text" and it will provide you with suggestions to fix any errors.
Don't forget to read my copyediting checklist to make sure your sales copy is 100% perfect every time, too.
Readers only consume 20% of content on a page (Nielson Norman Group)
You write a beautiful Monalisa of a blog post.
It's 3,000 words and packed with great information.
Well, I have some bad news for you…
Users will only read approximately 600 words of that 3,000.
This is because readers only consume roughly 20% of what's on a page.
Be honest. We're all guilty of it at some point.
We're crunched for time and have become a culture of skimmers.
You use the scroll wheel so much it starts to give off smoke.
Many readers are looking for a very precise tactic or piece of information. Thus, they scroll through reading the headers to find what they need before leaving.
Rarely are people reading every single word, as much as we'd love that.
You can align with this behavior by clearly formatting copy into different sections and using a hierarchy. This makes it easy on the eyes and to navigate.
Look how this sales letter from Agora Financial is neatly organized with headers and images to separate different points: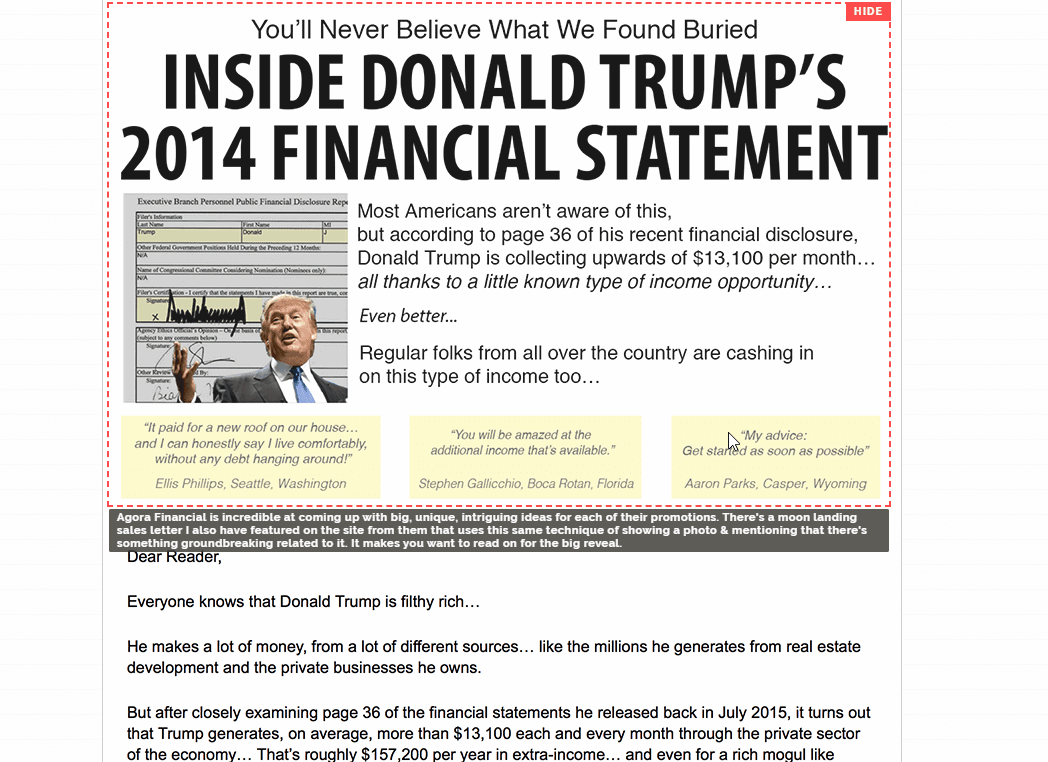 Do you use email marketing to generate leads or sales?
Of course, you do!
However, are you taking advantage of social proof to increase how many subscribers you generate?
Unbounce conducted a test for one of their clients in which they added "4,500 current subscribers." to an email subscription landing page.
This increased signups by 20%!
But, why is it so effective?
Because of the psychological trigger known as social proof.
This was first coined by psychologist Robert Cialdini during 1984 in his book Influence.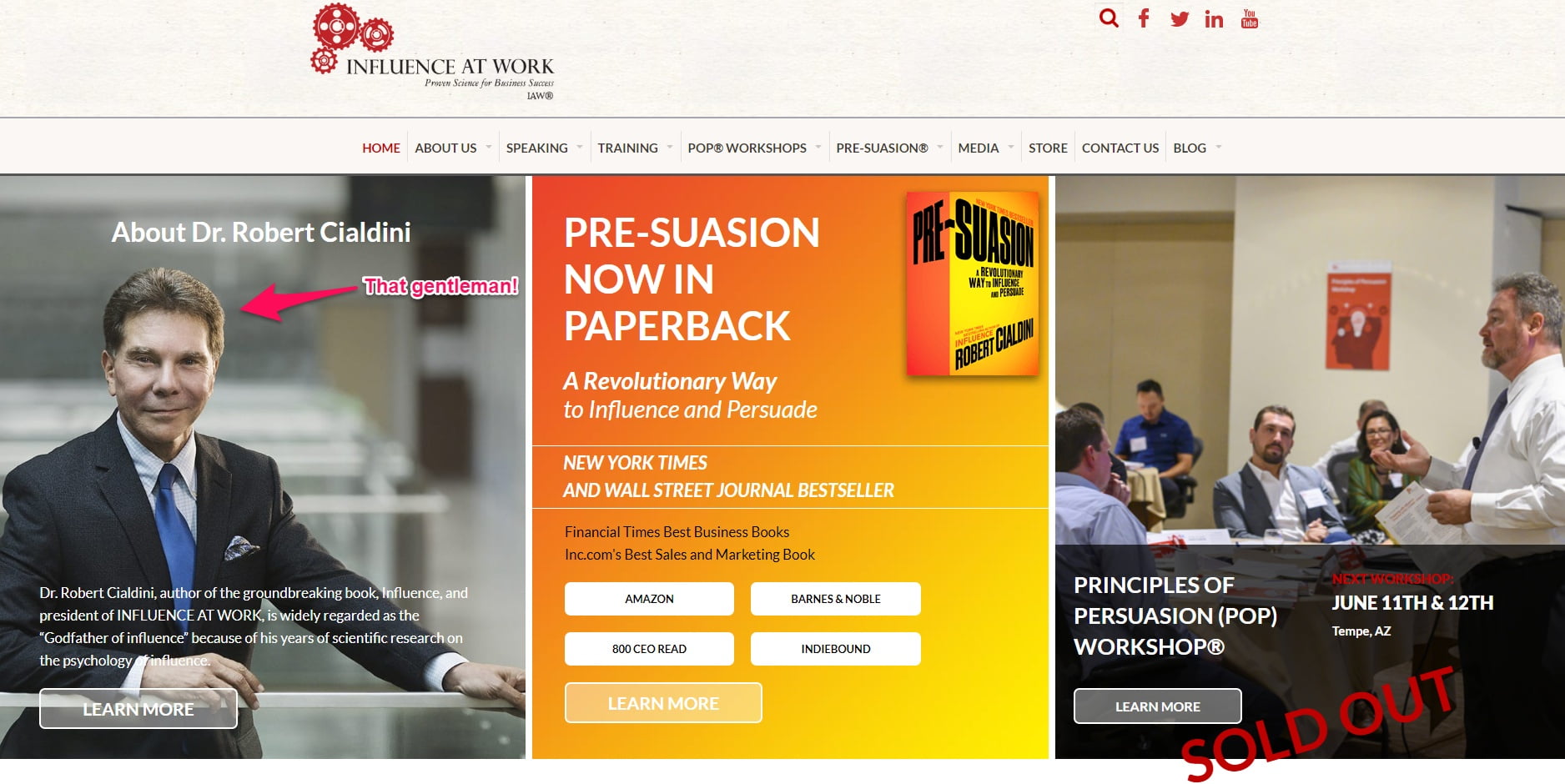 The theory says that we look at how others behave and take similar action to save time and energy if it appears safe.
In the case of Unbounce,'s client, if 4,500 other people subscribed, why shouldn't you?
You can use this tactic to your advantage by displaying subscribers, purchases, customers, reviews, and similar social proof on sales pages.
60.8% of marketers agree visual content is absolutely necessary (Impactbnd)
Perfect copy is not enough.
It will carry some weight on its own, but it also needs to be accompanied by great images.
Visuals help direct the reader through sales copy and provide further context.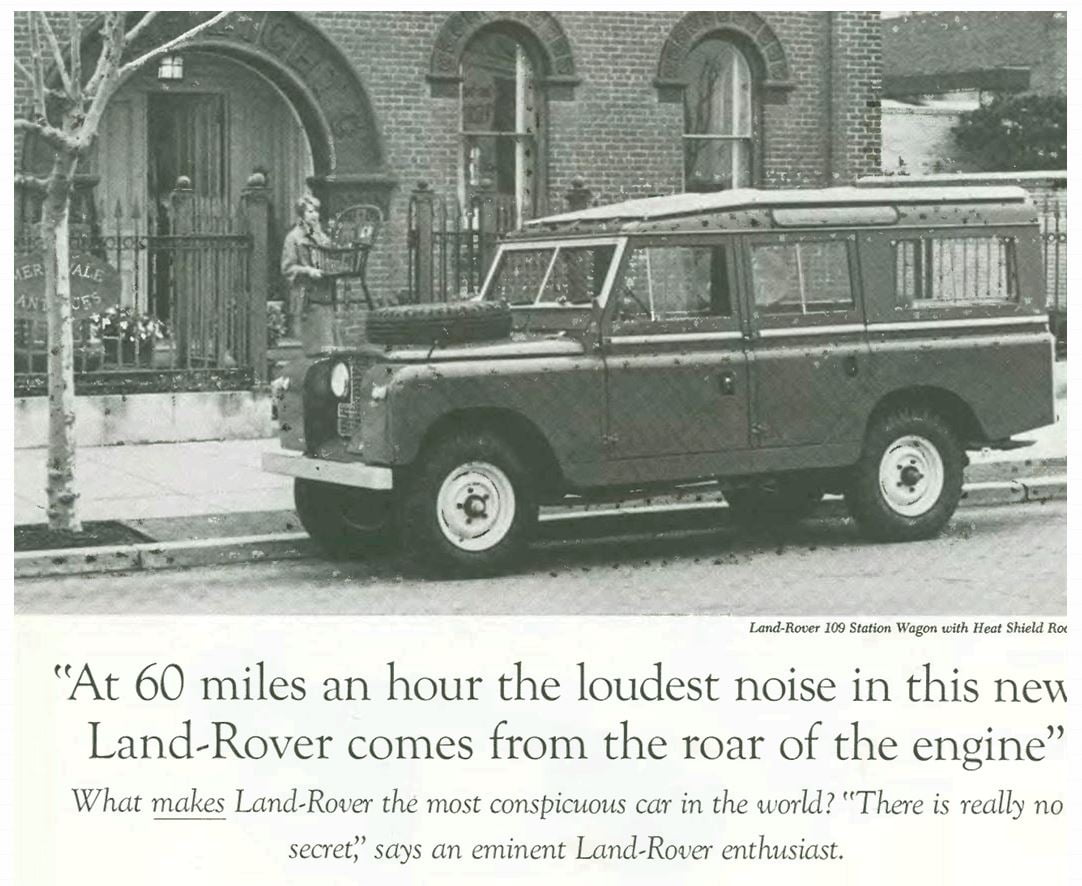 Note how this looks exactly like the Rolls Royce ad I showed you earlier.
Howard Gossage, another legendary advertiser, created this ad as a cheeky response to Ogilvy's Rolls Royce project.
It has the complete opposite value proposition, stating "At 60 miles an hour the loudest noise in this new Land-Rover comes from the roar of the engine"
Moreover, the bulky and military-like Land Rover image suits the copy perfectly. You can practically hear the grumbling engine!
73% of companies hire someone to do their content strategy (Content Marketing Institute)
You could write sales copy yourself, or you could get back to work that matters and outsource.
The reality is writing copy is difficult.
You need to go through many variations, plan, organize resources, and perform countless other steps.
If you run a company, outsourcing content and copy to a writer like myself is a wise investment.
Not only does it save you countless time and headaches, but talented writers can knock KPIs out of the park.
Hence why 73% of companies outsource their content marketing nowadays.
Messages that are written at a third-grade reading level receive 36% more responses (Boomerang)
If you write copy in a way that only MIT graduates can understand, you're going to miss out on a big piece of the pie.
This is because the average reading level is nowhere near that level.
Think about it like this…
If you speak simply, everyone from the Google scientist to a layman can understand you.
However, excessive technical jargon and complex vocabulary exclude a large group of people.
Avoid that.
Speak in a simple manner that expands how many can understand your copy and ultimately convert into a paying customer.
Keep paragraphs and sentences short if possible, too.
If technical jargon is going to be used, clearly explain it afterward.
The average click-through rate of an ad is 1.91% (HubSpot)
What do ads consist of?
Sales copy!
Thus it's important to optimize the copy to improve click-through rates. Which, by the way, is 1.91% on average.
And, if more people click an ad, that means more potential revenue.
But, how do you do that?
Firstly, apply what I taught you earlier about smart calls to action.
Tailor it to a buyer persona or individual product feature.
This Google ad focuses on its lead scoring feature, for instance:

Secondly, clearly state the benefit of the product being advertised like so:

"Improve your email marketing results" clearly communicates that this brand's tools will help increase email performance.
Freelance copywriters earn over $250 per hour (Freelancing Hacks)
Freelancing copywriting is one of the most lucrative industries.
However, it's easier said than done.
You first have to build up a portfolio, specific skills, and acquire high paying writing clients.
Secondly, you have to choose and master the right copywriting niche.
Once you have climbed this mountain, you can earn up to $250/hour!
That's roughly what I make right now.
Check out my free copywriting course to sharpen your skills and you'll be able to earn that much in no time.
On the flip side, companies shouldn't shy away from investing in a good writer.
While it could be expensive to do so, talented copywriters can generate a large ROI.
Wrapping up these copywriting statistics
Copywriting is extremely complex.
So, it's crucial to understand what strategies are trending to maximize return.
And, what better way than to look at raw data?
The information I shared with you today points to many different things, including:
Key takeaways
Eight out of ten people only read headlines. Spend time creating headlines that readers can't resist.
Personalize calls to action to maximize their performance.
Thoroughly edit grammar and spelling to avoid losing customers.
Format content with headers and visuals to help people skim.
Use social proof to increase conversions.
Add visuals to support sales copy and retain engagement.
Outsource content and copywriting to a professional.
Use a simple vocabulary to reach the largest possible audience.
Use CTAs and benefit-driven copy to increase clicks.
Freelance copywriters earn up to $250/hour.
Contact me for copywriting services or check out my copywriting courses.