Inbound marketing was born in 2005 when HubSpot co-founder, Brian Halligan, first coined the term.
Here's the man himself: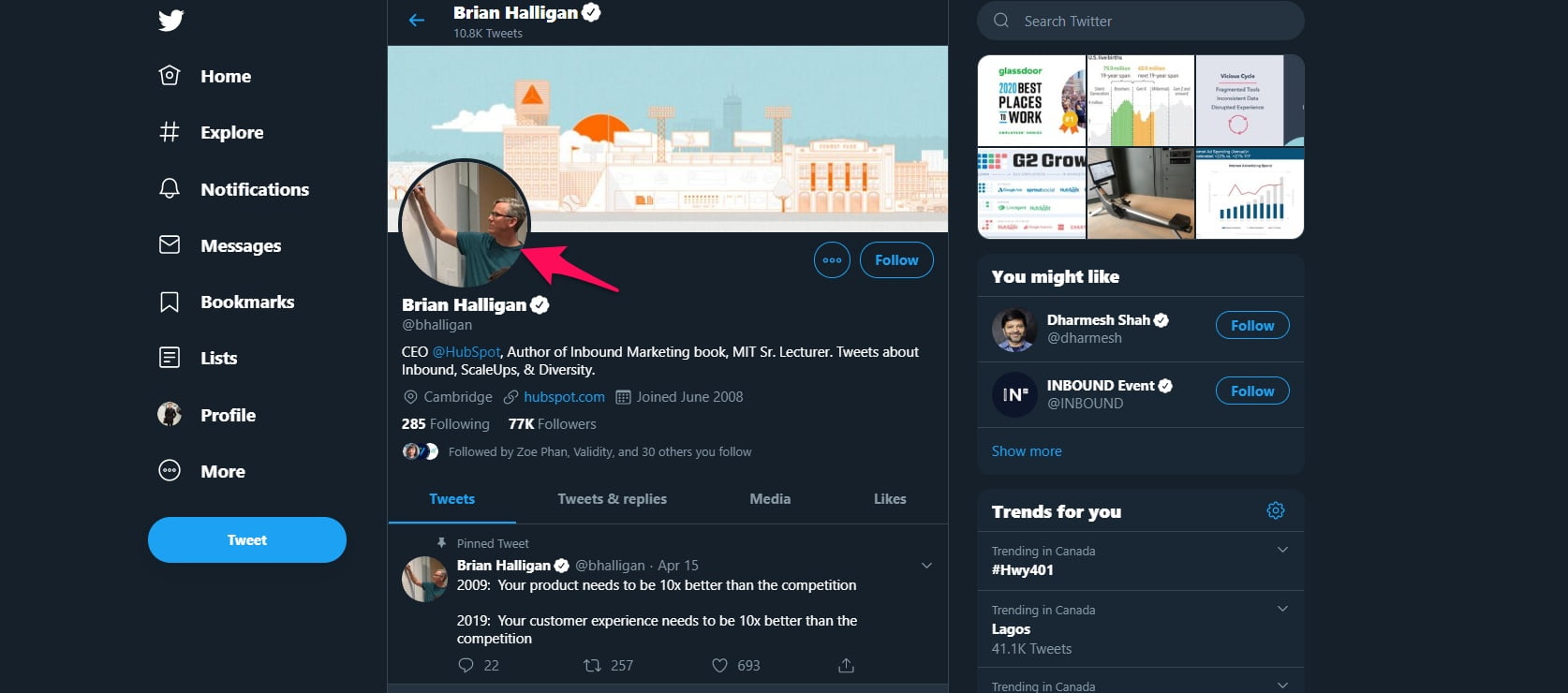 Inbound marketing is the strategy of publishing resources and content with the goal of leads finding your business naturally.
It's the complete opposite of outbound which involves PPC ads, cold calling, and other in-your-face techniques.
Which–by the way–people are getting sick of.
Heck, even Brian Halligan himself doesn't have a phone in his office because he hates receiving random calls.
That's why more businesses are turning to organic and natural approaches for generating leads and revenue; inbound marketing be the main one.
I'm sure your company has already considered inbound as a part of your marketing mix, right?
However, is it worth it? That's what you'll learn today if you keep reading. 👇
A quick inbound marketing recap
I'd like to give you a recap of what inbound marketing is before we jump into the meat and potatoes.
Wikipedia defines inbound marketing as "A technique for drawing customers to products and services via content marketing, social media marketing, search engine optimization and branding."
Beautifully put.
While that's a high level overview of what inbound is—it also goes a step deeper with the inbound journey—these are the individual phases a customer goes through during the inbound marketing process. It looks like this: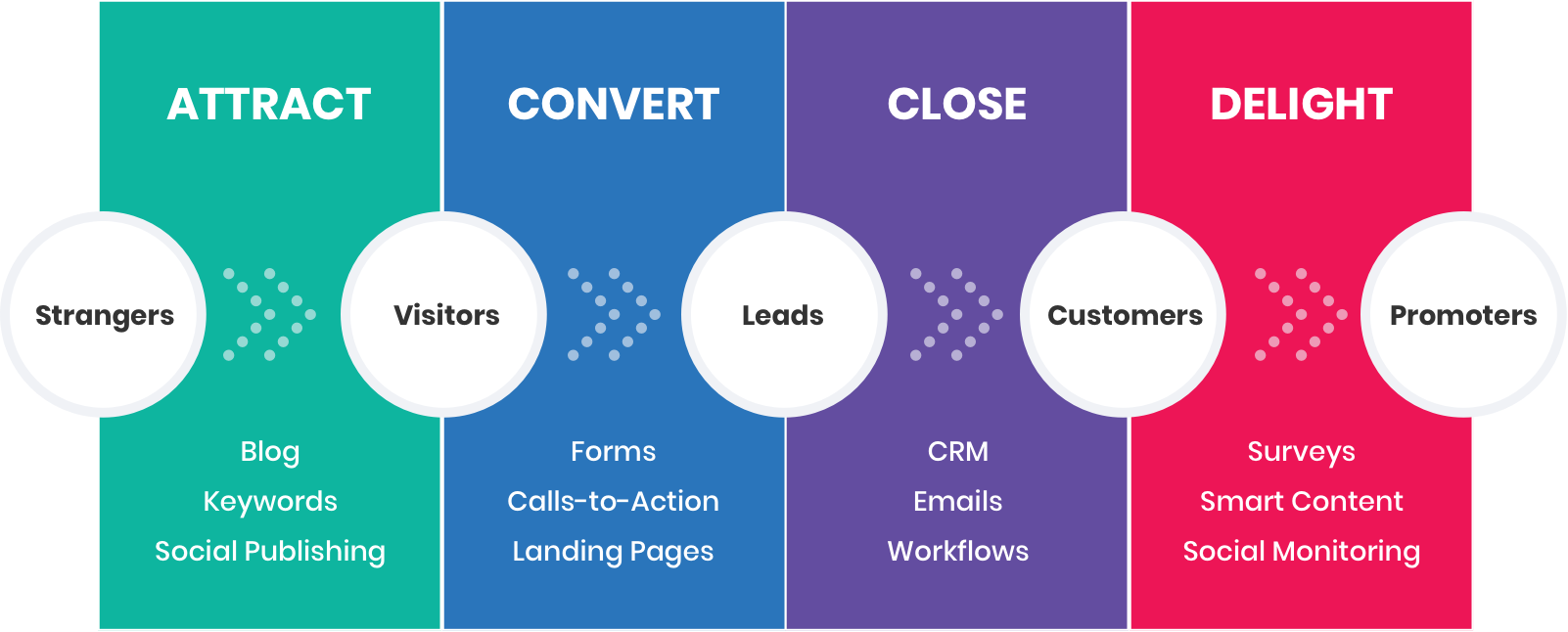 The first stage is attracting users to your website and other channels. This is done through optimizing for search engine, social media marketing, and blogging, for instance.
Some marketers opt for YouTube or podcasting, though. It's a very flexible model.
Users in this stage are just finding out about your brand and potentially in search for a solution to a problem they are experiencing.
Secondly, users then convert through forms, calls to action, and landing pages. This is also where lead magnets are offered to increase email subscriptions.
During this stage, they have begun consuming your content and decided that you are a good candidate to work with.
Once a lead is converted, they are closed. This is done through using a CRM, email marketing, and workflow automation.
Newsletters, demos, and other promotions are sent to achieve this.
While some marketers will kick their feet up at this stage, they're forgetting what comes after you've made the sale: delighting the customer.
This involves going above and beyond to improve their experience through smart content, surveys, extra offers, and monitoring.
Let's start talking about the pros and cons of inbound marketing next with that out of the way.
Inbound marketing advantages
There are mountains of inbound marketing benefits to reap once you get the ball rolling. These are just a few. 👍
1. It organically generates leads for your company
Who wants to pick up a phone and call random strangers? Blah.
Or, who wants to dump ad dollars into campaigns and tinker with them until they work?
Imagine, oppositely, that all of your customers and clients come to you instead. You don't have to use any invasive strategies and leads qualify themselves.
Sounds too good to be true, right?
Not at all thanks to inbound marketing which generates up to three times more leads than traditional strategies.
This is the case because the lead is finding you. They are searching for a keyword you targeted, reading your content, and reaching out afterward, for instance.

The ball is in their court the entire time. You don't have to try to persuade them or push ads in their face when they're trying to browse their Facebook timeline.
Take the Dubai-based company °CRYO, for example. They wanted to drive more traffic and leads to their website while targeting their diverse customer profiles.
Their vice president of marketing, Barish Elrekabi, commented "We wanted to pitch to our potential clients in a more targeted and data-driven way. We have always been a Digital Marketing oriented company, however, we did not have an end-to-end solution. We wanted to drive the right leads to our website and nurture them right through to sales qualification, while measuring the effectiveness and ROI of the Digital Marketing activities."
They partnered up with inbound giant HubSpot to create content for each buyer persona; involving articles, smart forms, and smart lead magnets.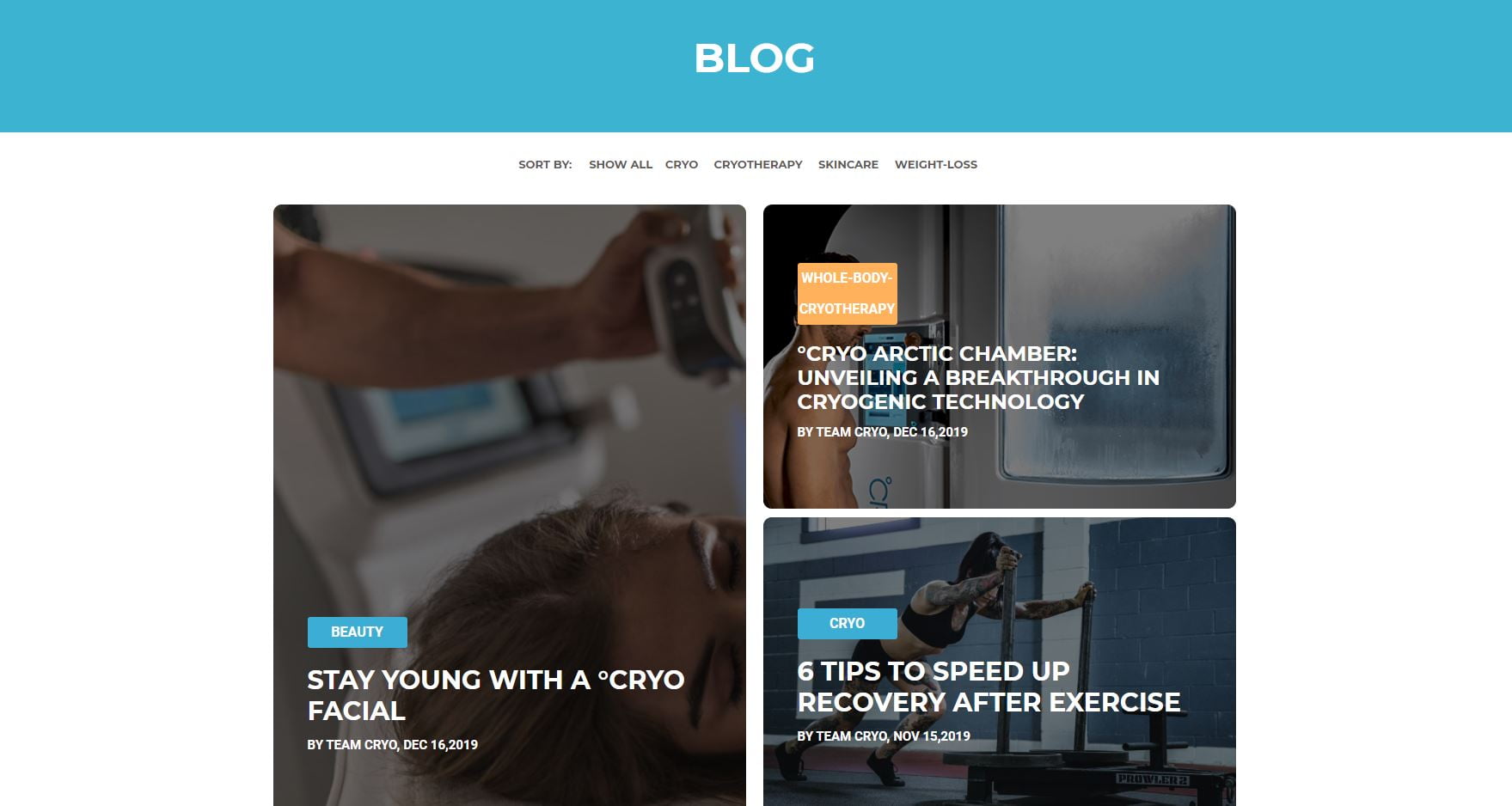 Communication with leads was then automated through workflow tools to save time while analyzing how users interacted with campaigns.
This ultimately resulted in:
146% increase in revenue.
128% increase in leads.
44% increase in website traffic.
If you're like me and have a vision of customers coming to you without lifting a finger, it's one of the best pros of inbound marketing. It doesn't all come with rain and shine, though. (More on that later.)
Content marketing is at the heart of inbound.
By producing helpful and relevant content for a hyper-specific audience, you become an authority in that field.
Gradually readers will view you as the go-to source of information for certain topics which ultimately builds trust and respect.
This will help increase the conversion rate of forms and your lead generation campaigns.
On the flip-side, imagine the opposite. A user lands on a website and it's a ghost town.
There's no content in sight and the blog hasn't been updated in three years. What kind of impression is that going to give?
I'll give you a hint: not very good! 🙁
Customers won't know if the brand is active and willing to work because their online presence looks vacant.
And–if you haven't figured it out yet–digital presence is everything these days.
Neglecting inbound and all of the related channels can seriously hurt your branding and impressions you make on leads.
3. It's more budget-friendly than outbound
Not only does inbound generate more leads, but it's also more cost efficient than outbound.
Consider your traditional outbound stack for a second:
Lead generation databases
Complex CRMs
Account executives
Prospecting software.
Etc.
You can see why outbound sales can get expensive, right?
Inbound, on the other hand, mostly requires content creators and a small team who have flexible skills.
Take Blackline Safety, for instance. This Calgary-based wireless tech company reduced cost per conversion by 2,047% while increasing web traffic by 167% with inbound. Let me explain how.
Firstly, they defined a specific buyer persona; a detailed report of their ideal customer.
Then, their website was redesigned to offer a better user experience and to align with this buyer personas interests. That also meant creating valuable blog posts and gated content.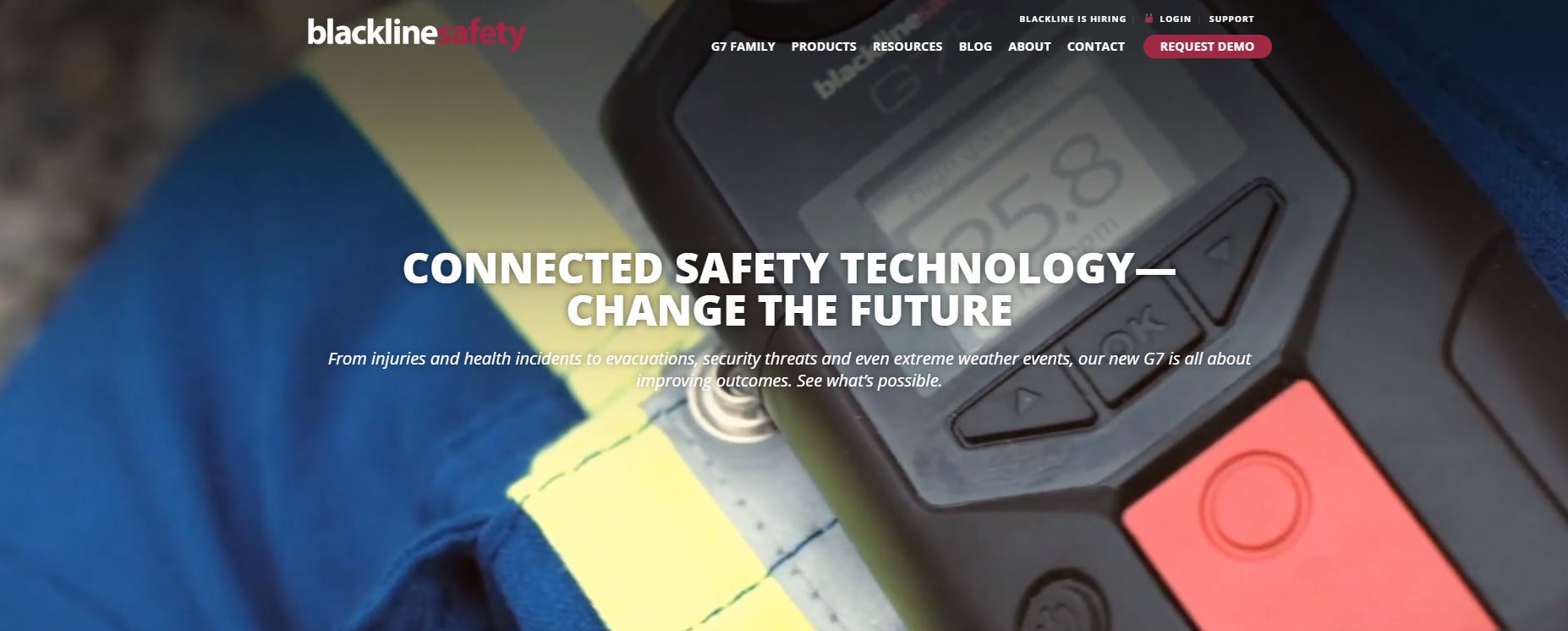 Leads were collected through forms and sent segmented campaigns based on their stage of the buyers journey.
All of these efforts reduced how much Blackline was spending to generate conversions while increasing traffic and conversion rates.
Most of the cost of inbound marketing will be in the content creation itself, which by the way, has a long lasting effect.
Once you stop paying for a PPC campaign, the results go bye-bye. The same applies to cold emailing, cold calling, and other similar techniques.
Not inbound, however.
Once you produce blog posts, videos, podcast episodes, and alike, it's on the internet forever.
It will continue to compound and drive traffic to your company's website, generating leads for a lifetime.
4. It aligns with current consumer behavior
We see a lot of ads every day.
In fact, the average person sees approximately 5,000 ads every day.
That's equivalent to 200 ads per hour. Nuts.
It's safe to say that consumers are sick of having ads shoved in their faces.
Think about the last time a commercial came on while you were watching television. I bet you took out your smartphone and checked Gmail until the show came back on. Am I right?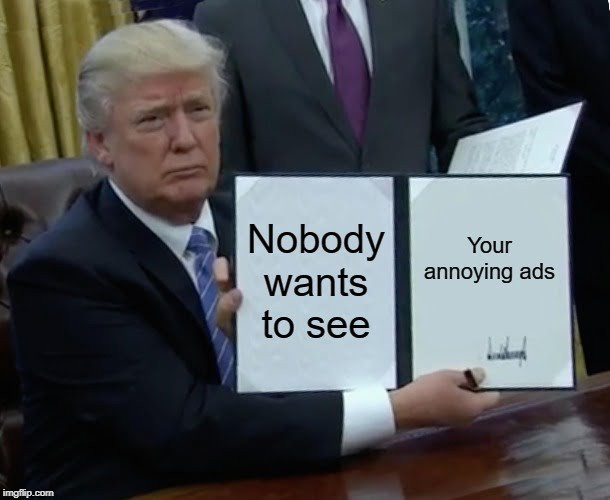 That's where inbound marketing comes in to save the day.
Consumers are reading approximately five pieces of content before contacting a sales rep.
That means they are more interested in discovering a brand, learning about they do, and making the next step when they wish.
Investing in inbound marketing will set your business up for the long run in as these behaviors will only become more common place.
Consumers are smarter and more resourceful than ever, too. They have Google, Yelp, Trustpilot, and every site on the internet at their fingertips.
They can find reviews, testimonials, comparisons, and more in the snap of a finger. They don't need annoying ads to tell them what to do anymore.
Inbound marketing disadvantages
I know, I know. I've been really hyping up inbound.
It's amazing and I love it, but it does have some drawbacks. These are some that you need to know. 👎
1. It takes a long time to produce a ROI
How long do you think it would take for content marketing to have an ROI?
3 months? 6 months?
Nope. Try closer to 15-17 months.
This is because search engines, building a brand, and increasing a social following simply takes time.
Here's what Neil Patel has to say about this topic:
Keep in mind that Inbound marketing is a long term approach that sets up your business to organically generate leads and practically run on autopilot.
That doesn't come easily. You need to be producing and promoting content on a regular basis for well over a year on average to start seeing returns.
Hence why it's one of the biggest cons of inbound marketing.
2. You must have a wide range of skills or team members
Writing a blog post is easy, right? The same goes with podcast episodes and videos.
Not so quick, buddy.
Think of inbound marketing as an umbrella with other small tasks under it, including:
Blogging
Video marketing
SEO
Lead gen funnels
Social media marketing
Email marketing
CRM
Etc.
This means that you need to create a team of inbound experts that are exceptional in all of these areas. Yet, it's no easy feat.
All of these skills take many years to master and doing inbound all by yourself will require massive amounts of sweat equity.
You will definitely have to build a team at some point to create, promote, and manage content.
I recommend using a platform like Workhoppers to begin forming a freelance team. Here's how.
Step 1: Sign up for an account
Click the "I Want To Hire" button on the homepage of Workhoppers.

This will bring you to following form which you will need to fill out: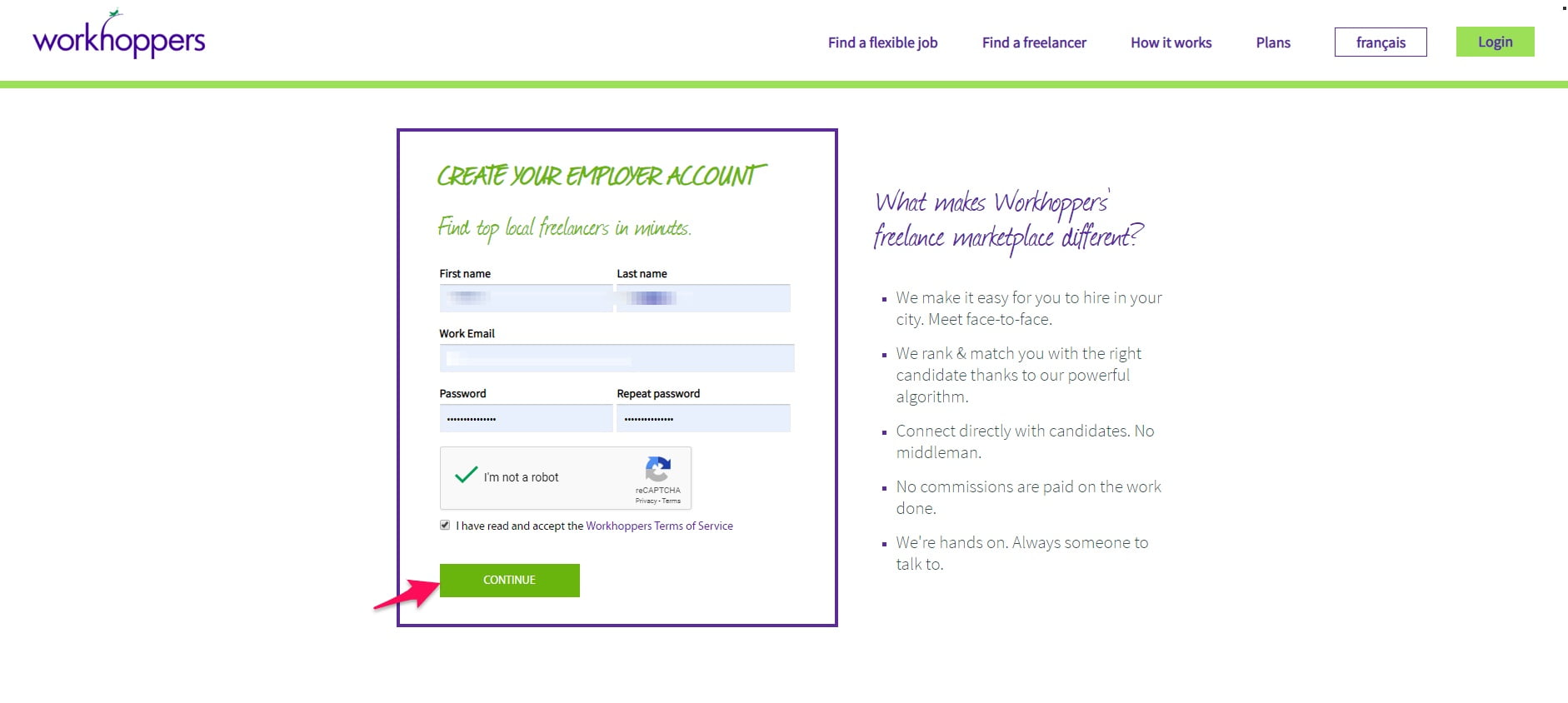 Step 2: Choose a plan
One you have created an account, the next step is to choose between one of Workhoppers' plans.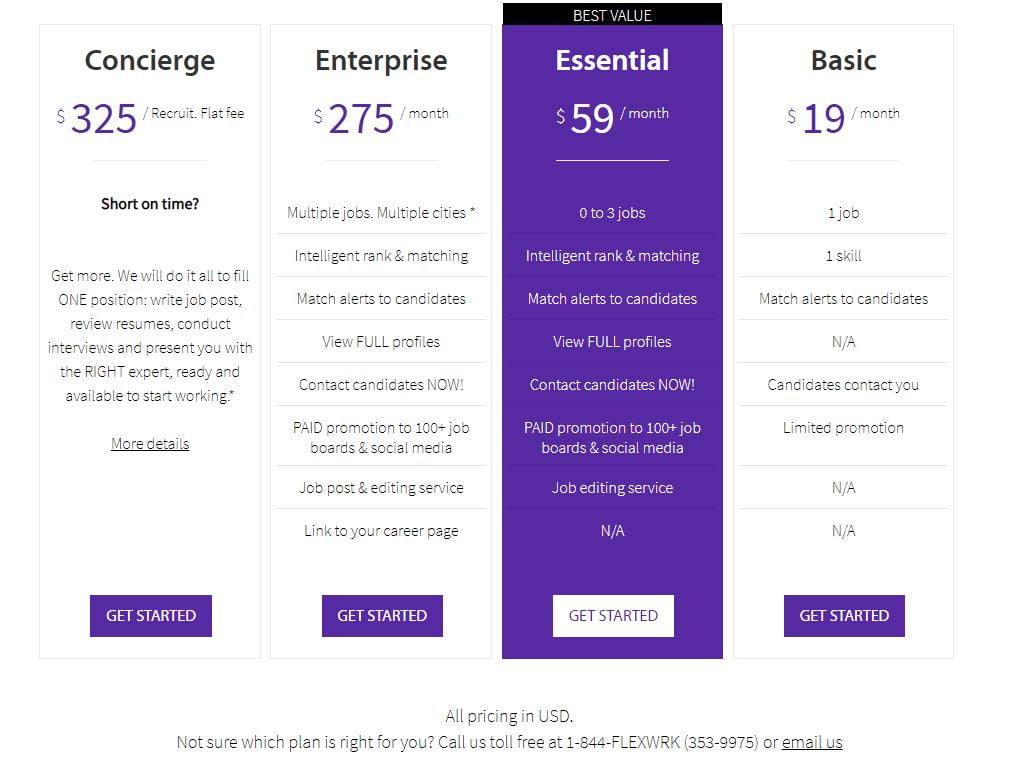 I suggest that you start with the "Basic" plan to begin. This will be the easiest on the wallet while allowing you to become familiar with the service.
Step 3: Hire freelancers
Visit your account dashboard and create a new job listing. You will be able to enter a title, description, payment terms, and other required information.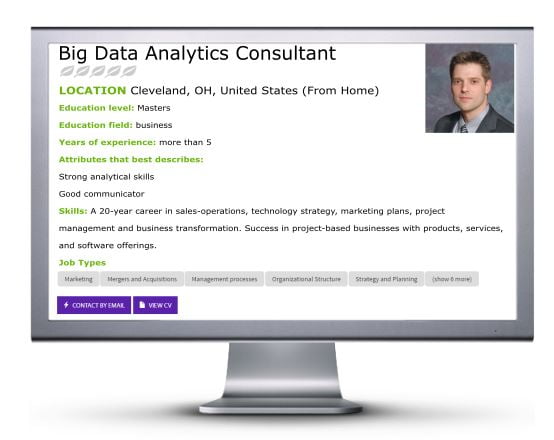 You will then receive proposals from interested freelancers who you can interview and hire.
Make sure to read my guide on hiring freelance writers to learn about great interview questions, onboarding practices, and more.
That brings me to my next point.
3. Measuring inbound can be a pain in the butt
Measuring outbound is stupidly simple. You open up your PPC campaign dashboard and look at how much you're spending versus the revenue it's generating.
It's that easy.
Inbound? Not so much.
It takes a more sophisticated system to measure how many leads you're generating through–let's say–blogging and SEO.
A brand would need to set up smart lead magnets for each article, track the rankings for every keyword, and monitor performance like a hawk.
Expect a lot more work in this area when you begin using inbound marketing to grow a company.
Here's an example of KPIs businesses will track during each stage of the buyers journey: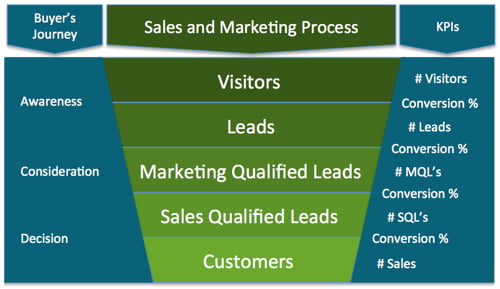 They would also require specific tools like SEMrush for tracking SEO, Google Analytics for website performance, and others for each process.
Wrapping up inbound marketing pros and cons
There are many advantages and disadvantages of inbound marketing.
You need to be aware of both sides if you're serious about using it to scale a company.
When it comes to the good things, inbound generates more leads, costs less, and sets you up for long term success.
The problems involve the amount of time to takes to produce an ROI, the wide range of required skills, and difficulties in measuring campaigns.
These are all solvable, of course.
For instance, you could still perform outbound sales until inbound begins generating a good amount of leads.
You can also gradually form a team of skilled content creators and set specific KPIs to measure.
Once a system is in place, inbound marketing becomes extremely effective and efficient.
What's your opinion of inbound marketing after reading today's article?