Writing an introduction can make your head spin.
It's the first part of the writing process, yet it can be the most difficult.
Getting stuck on an intro can stress you out and demotivate or slow you down from completing the rest of the material.
The intro is also the most important section of anything you write.
It's been found that 41% of Americans don't read past headlines, and this also applies to the first few sentences of your content.
The headline is the foot in the door.
It hooks the reader into the actual content, but the intro is what will make them stay.
It doesn't matter if you're writing a blog post, landing page, case study, or anything in between…
There are general rules for writing introductions that are universal, and will help speed up writing and make life easier for you.
Follow along as I teach you how to write introductions effortlessly, proven strategies for doing so, and also what not to do.
What is the goal of an introduction?
Not every introduction has the same goal.
It will change depending on the audience you're speaking to and the type of content you're producing.
However, the following three elements are universal and can be applied to any intro.
Gain their attention
Nobody is going to read the rest of an introduction, let alone the body if the first few sentences suck.
They'll be snoring before you know it.
In fact, the average human's attention span is eight seconds, one second by the average goldfish.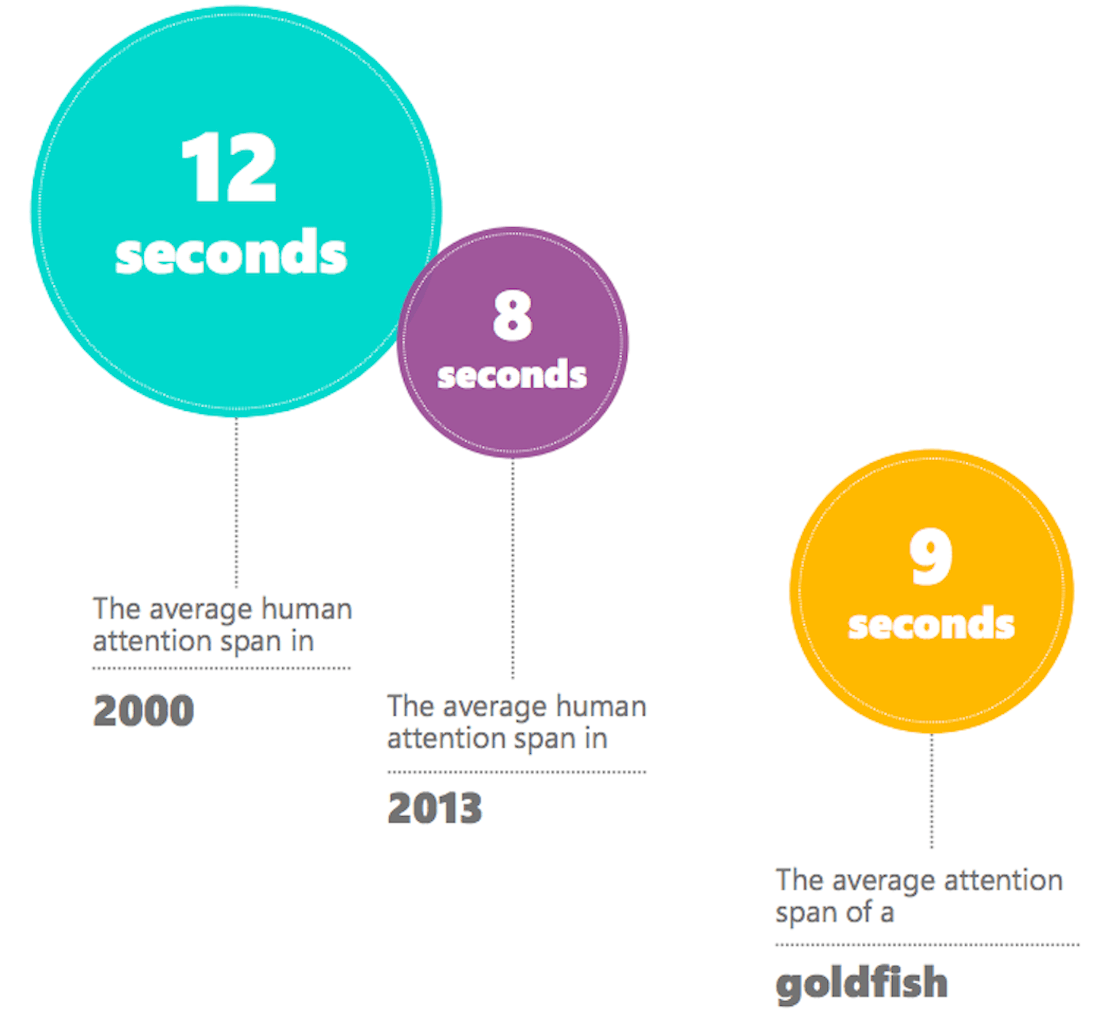 Yep, you'd have an easier time marketing your product toward a goldfish…
That's why you need to use effective writing tactics to grab people's attention.
You'll be learning about these in a moment.
Make sure that you spend a great amount of time refining the intro of your material with this in mind.
Sleep on it if you can, and share it with other people to get their input.
Sell them on the idea
You need to sell the heck out of what you're talking about in the introduction.
This means going into detail, explaining how it benefits the reader and why it's so important.
The reality is that the average reader is selfish, but not in a bad way.
They are consuming your content because they believe it will help them gain something, whether that's knowledge, entertainment, or otherwise.
Otherwise, they won't care, and they'll wander off to find another resource.
Look at this landing page, for example: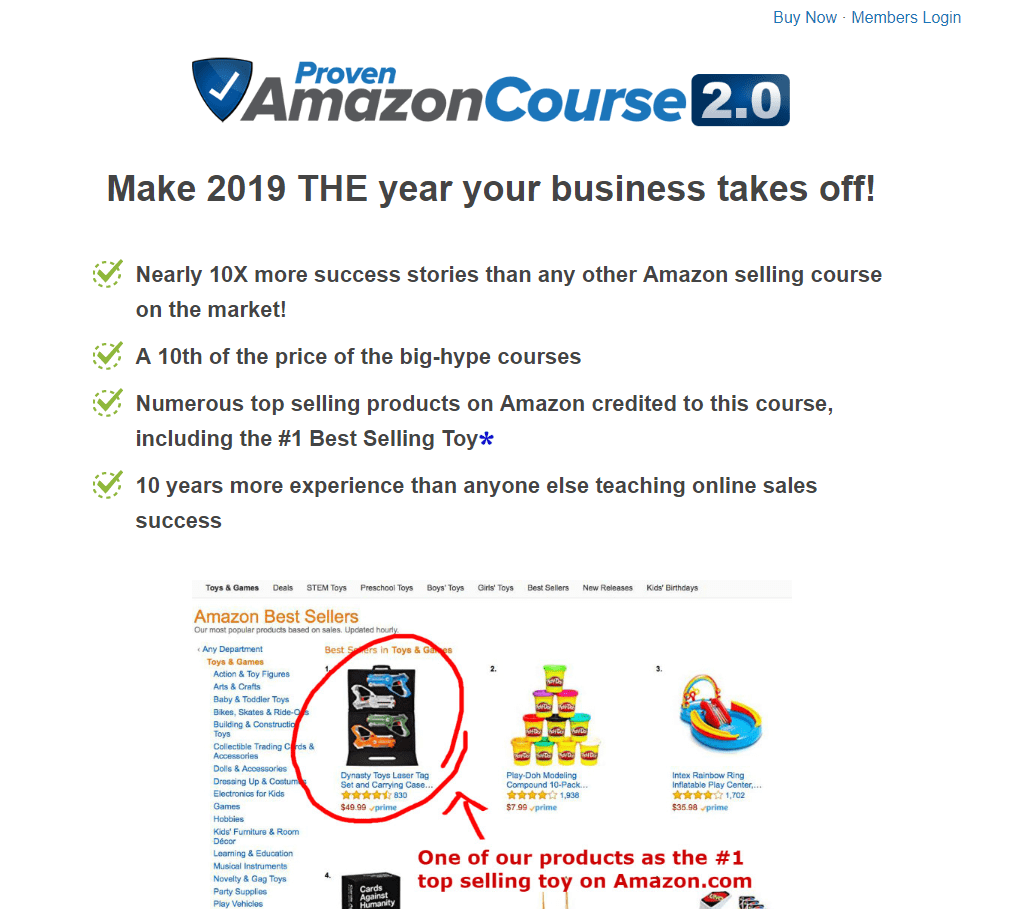 It's promoting their course teaching customers how to start profitable Amazon businesses and begins with bullets claiming:
They have 10x more success stores than other similar courses.
It's a 10th of the price of similar digital products.
There are many Amazon products that became best-sellers thanks to the course.
The makers of the course have 10+ years of experience teaching in this field.
Who wouldn't want to buy it after reading that?
Their copy focuses on selling the idea and making the product sound mouthwatering good.
Not only does it need to quickly grab their attention, but they need to believe whatever points you make, which brings me to my next idea.
Provide evidence
If you're selling a diet pill, and you have no data, statistics, case studies, or testimonials to back it up, you can say goodbye to sales!
This is why introductions must include evidence to back up any claims you provide.
Notice how I used a statistic in the introduction of this article to make it more intriguing and back up my ideas?
Do that.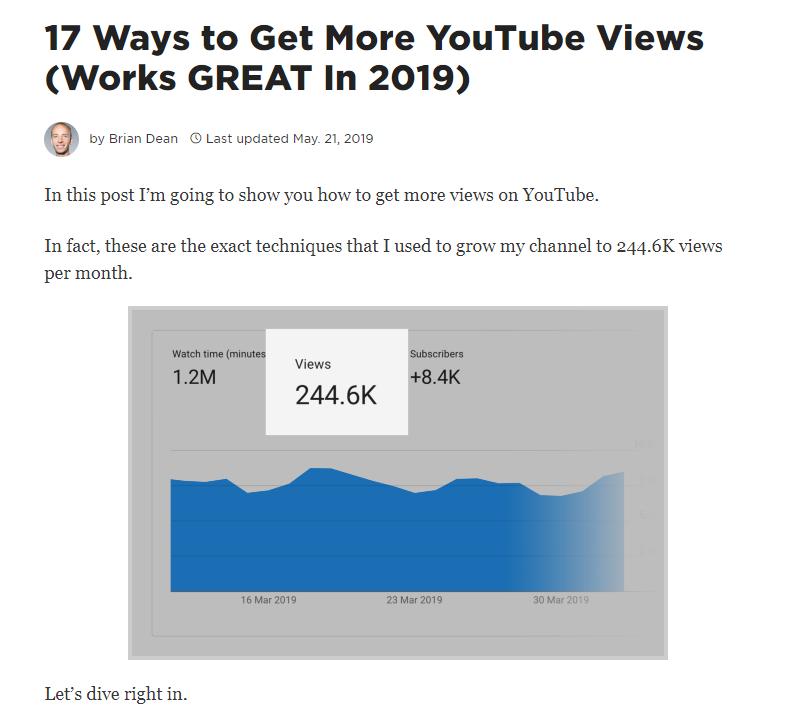 Brian Dean from Backlinko nails this tactic beautifully in his article on getting more YouTube views.
He gets straight to the point, showing a graph of his 244.6k views as a way to backup his article.
How to write a good introduction
Time for the fun stuff:
Writing intros.
I guarantee that if you apply these timeless strategies, your introduction will have people drooling at the mouth and jumping up and down for more.
Make a bold statement that goes against the norm
Imagine you're writing an article about why dogs are so awesome.
But in the introduction, you say that cats are better.
The reader's reaction will be this:
And that's just what we want.
It will make them want to read more and potentially engage with the content to let you know their opinion.
If you started the article by explaining a few reasons you like dogs, it might get some people sticking around, but it's boring nonetheless.
Use bold statements strategically in the introduction of content to instantly boost the reader's attentiveness.
Cite an interesting statistic
As I mentioned earlier, statistics are a great resource for backing up claims and adding extra depth to any material.
If you have first-hand data, you can use it, that's ideal.
But not everyone does.
This is why I suggest you take a trip over to Google, and search for phrases like:
Keyword + "stats"
Keyword + "statistics"
Keyword + "case study"
Keyword + "findings"
This will net plenty of resources you can reference in the introduction of your material.
Ask a relevant question
When you understand an audience like the back of your hand, you will know their interests, values, questions, and concerns.
This means that you can tailor content to everything they like, dislike, and want to learn.
Ultimately this creates content that resonates and impacts them more.
That's why a great introduction strategy is to ask a question that's already on their mind.
Not only does this show that you've performed your research and understand the audience, but it implies that the content ahead will solve their problems.
Address readers pain points
It doesn't matter if it's a landing page, blog post, or whitepaper.
People read these types of material for a couple of reasons, such as solving a problem or learning something new.
Take this very article you're reading right now.
It solves the problem of not knowing how to write a good intro.
Note how I mentioned the struggles of writing introductions at the beginning of this blog post, which I bet resonated with you because it's your current pain point.
Bringing up the current experience of the reader that they're trying to fix creates an emotional response and gets them dying to read more.
Explain what the content ahead will do for the reader
Content needs to be practical. It needs to do something.
There's too much content on the internet that's full of fluff and BS.
It doesn't teach the reader how to do anything step-by-step or provide them with tools and resources.
It's just blocks of text that businesses put up in hopes it'll stick.
If you want to get the results you wish for from content, then you must explain what the benefit is of reading it before getting into the meat and potatoes.
This allows people to know what they're getting into before investing their time.
RankXL's article on how long it should take to write content is a great example of this: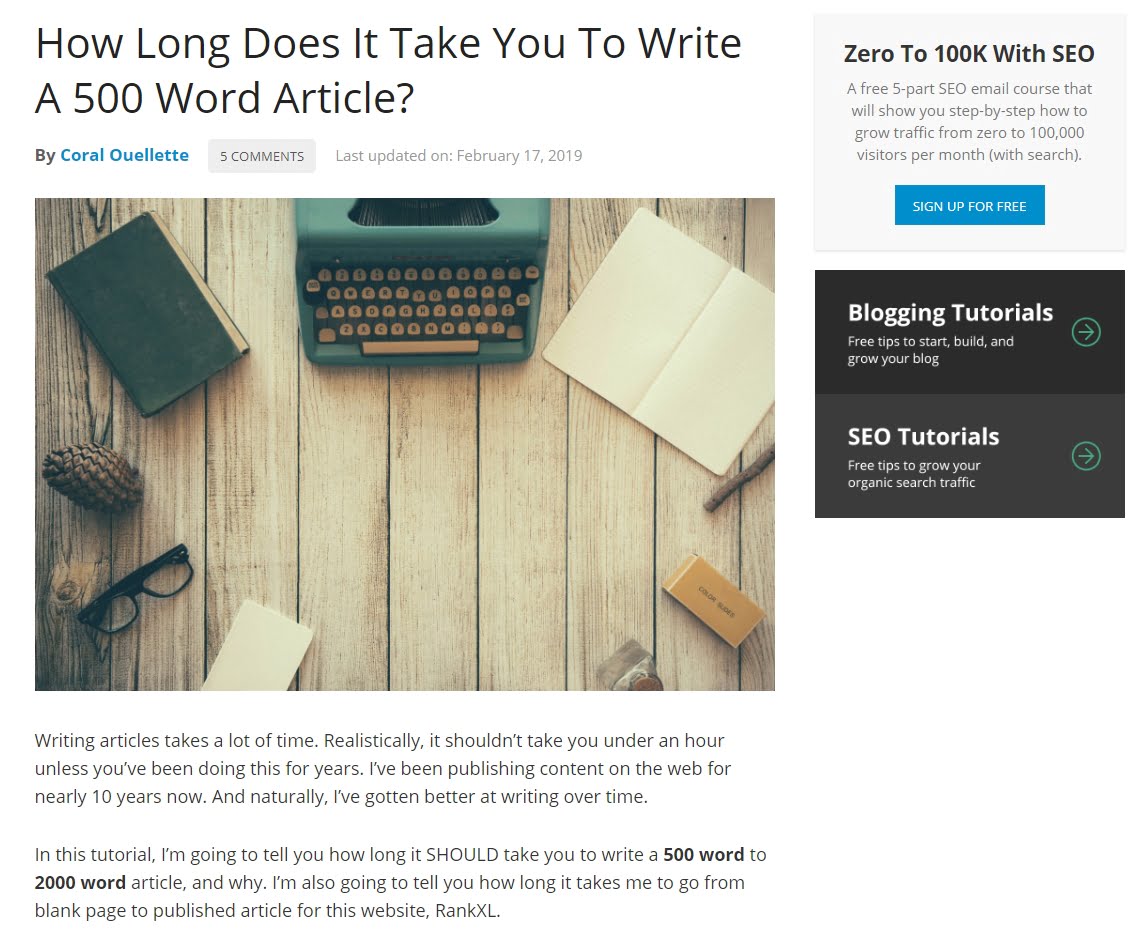 It clearly states in the second paragraph that the author, Coral, will teach you exactly how long it should take to write 500 to 2,000 words.
Anyone wondering this will instantly latch on until the end of the article.
I know I also keep tooting my own horn but look at the start of this blog post.
I clearly state what you're going to learn and take out of it before I get into any of the main points.
If it's something you're interested in, great. You'll stick around.
If not, that's okay, too.
This saves you from scrolling around mindlessly only to figure out this isn't the article you need today.
Offer that to your readers, too. Show that you respect their time, and also offer that carrot dangling on the stick.
Wrapping up introduction writing
Writing an introduction can make you want to slam your head against the keyboard.
But don't do that.
Instead, use the strategies I outlined today to make writing intros as easy as stealing candy from a baby.
You can also enroll in my online courses to learn more.
Here are the main takeaways to sum up today's lessons:
Key takeaways
The goal of an introduction is to keep the reader's attention after interesting them with an amazing headline.
Sell your idea or product as hard as you can in the intro by stating the benefits and importance of it.
Provide evidence to back up any claims, such as case studies, statistics, or charts.
Try using bold statements to intrigue people into reading the rest of your copy. Avoid insulting anyone, however.
Ask a question that the reader is already thinking.
Address the pain points of your audience to create an emotional response. This will have them itching to solve their problem via your content or product.
Clearly explain how the material is going to help the reader by the time they finish it.