Freelance platforms are awesome.
In fact, did you know that freelancing websites contribute approximately $1.1 trillion to the US economy?
They're that lucrative!
You can use them to begin earning money online as a freelancer or outsource tasks as a business owner.
Since I've been on both sides of the equation, I want to give you my honest review of Guru.com.
This is one of the largest freelance platforms currently available, competing with sites like Upwork and PeoplePerHour.
But, is it worth your time and effort? Will you get scammed using it? Keep reading to find out 🙂
What is Guru.com?

Guru is a freelance platform that helps connect freelancers and clients through one central location.
I've used freelance websites like this to find jobs back in the early days of my career as a copywriter.
It's super convenient to be able to sign up and send proposals instantly.
On the flip side, I still use sites like this to outsource work within my businesses because it's so cost-effective.
Imagine being able to wake up every day and work from your bedroom. Wouldn't that be amazing?
Well, that's possible with Guru.
Similarly, wouldn't it be nice to save time and not have to do everything yourself when running a business?
You can use Guru for just that, too.
I also recommend for both freelancers and entrepreneurs to consider using multiple platforms at once.
This means as a freelancer, you will generate more income as you increase the number of projects you can take on.
Business owners can also hire more people to get tasks done to improve productivity and hit KPIs.
How does Guru.com work?
Guru is open to freelancers 18 years or older, and I'll be showing you to create an account in a moment but let's first talk about how the platform works.
The primary feature of Guru is the bidding system. This works by sending in a proposal and bid for projects you find available on the website.
The free account option can send up to 10 proposals per month which might be fine for some, but you'll most likely have to upgrade to get anywhere.
You can also purchase more bids at the following cost:
20 bids: $10
40 bids: $20
60 bids: $30
125 bids: $50
250 bids: $100
If you decide to upgrade your account, these are the available memberships:
Basic(Free): Gives you 120 bids per year with an 8.95% job fee.
Basic($11.95/month): Gives you 600 bids per year with an 8.95% job fee.
Professional($21.95/month): Gives you 600 bids pear year with a 6.95% job fee.
Business($33.95/month): Gives you 600 bids pear year with a 5.95% job fee.
Executive($49.95/month): Gives you 600 bids pear year with a 4.95% job fee.
Jobs themselves can also be posted for free of charge.
With this in mind, follow along as I show you how to sign up and use Guru.
How to use Guru.com
Begin by signing up for an account from the homepage.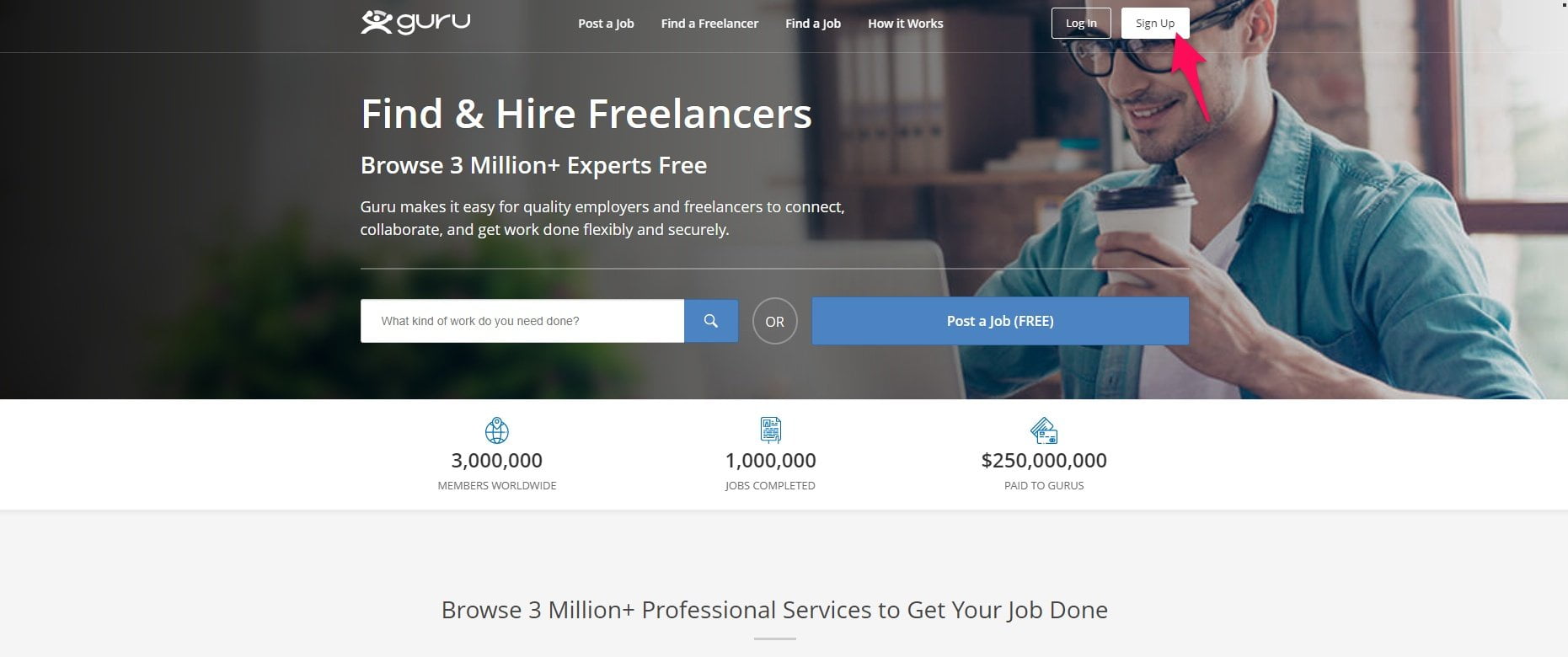 You can register via Facebook, Google, LinkedIn, or email on the following page.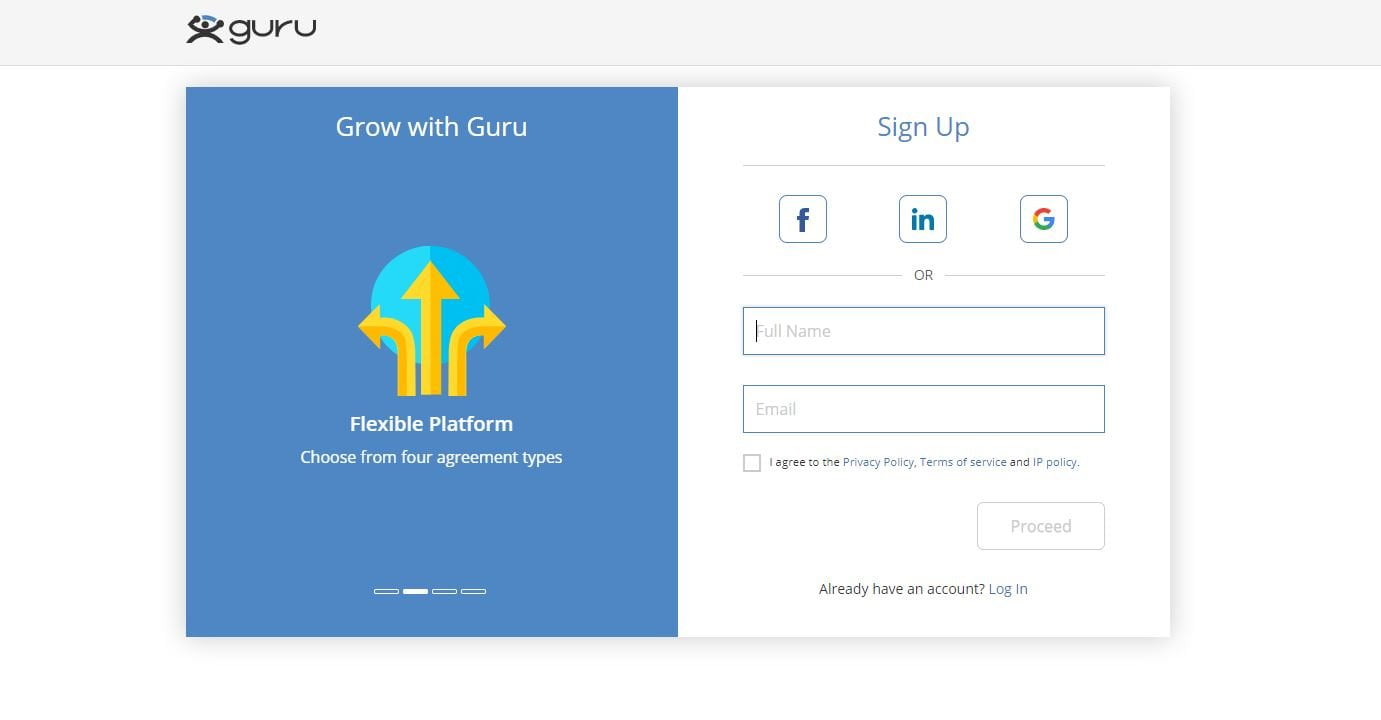 Setting up your profile after registering is the most important step.
Think of it as a brand or first impression.
If your profile looks professional and high quality, it will help you land more jobs.
However, many freelancers have low quality profiles which scare clients away.
I can tell you first hand as a business owner who hires people that profiles can be a deal-breaker.
But it's not just the appearance. Your Guru profile should contain as much information about your experience and skills as possible.
Look at this great profile as an example:
He boasts a 100% feedback rate and has earned over $100,000 on the platform. Don't you want results like that?
Note that he has a professional profile picture, simple cover photo, and focuses on one service.
Scrolling down, we can see that the description elaborates thoroughly on his experience as a full stack developer.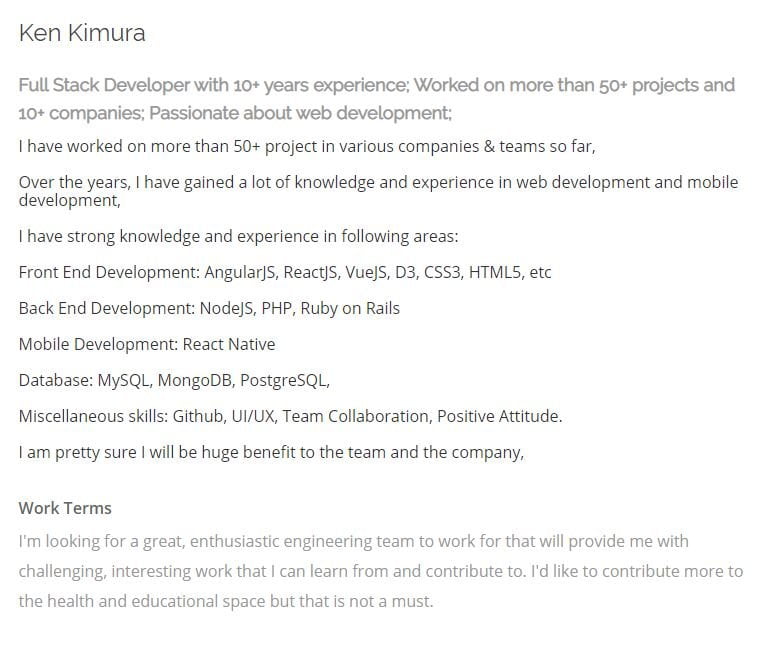 Once your profile is more polished than a waxed car, head over to the "Find work" and "Find a job" tab.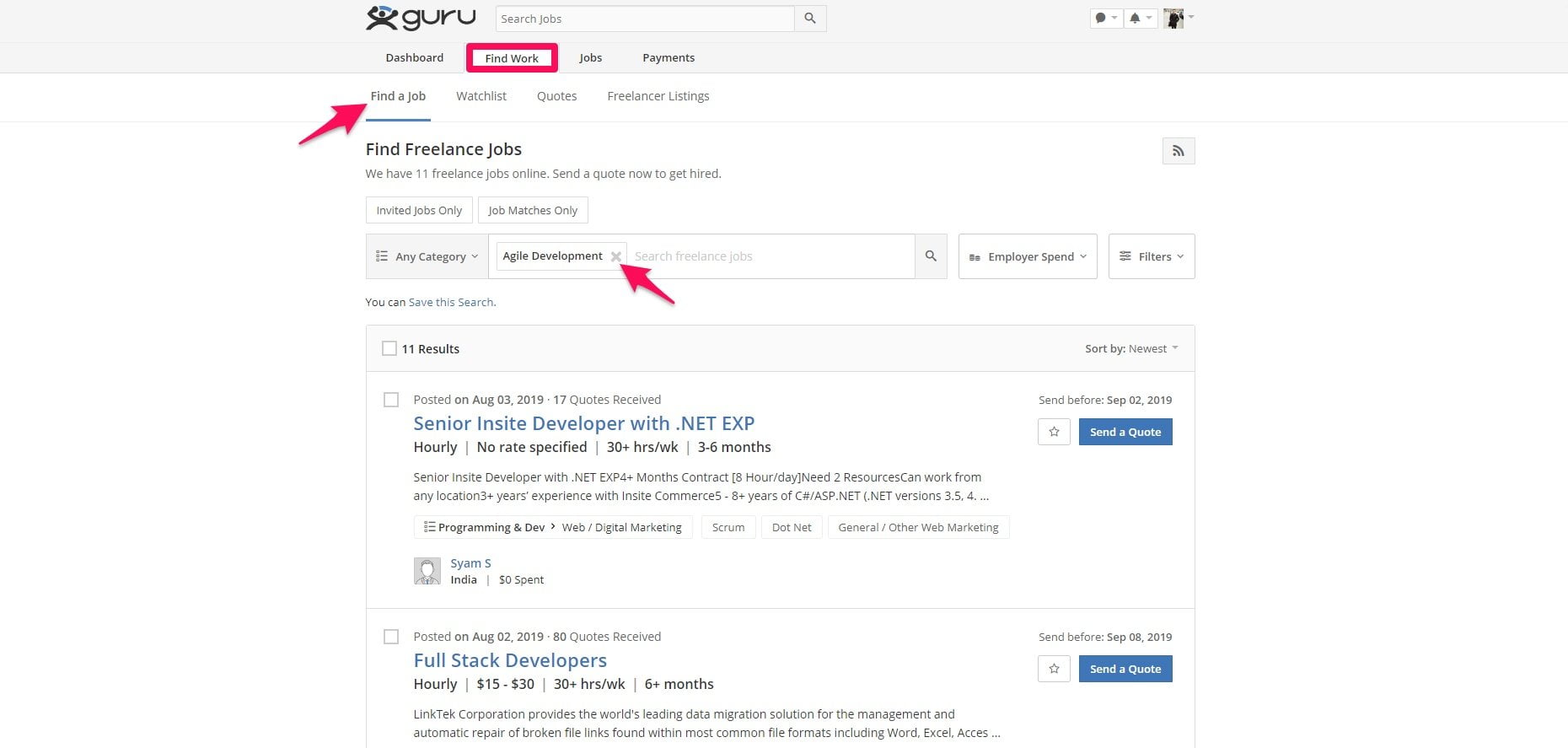 Enter in a keyword and you will find no shortage of available gigs.
Clicking a job listing will take you to its page where all of the details can be found.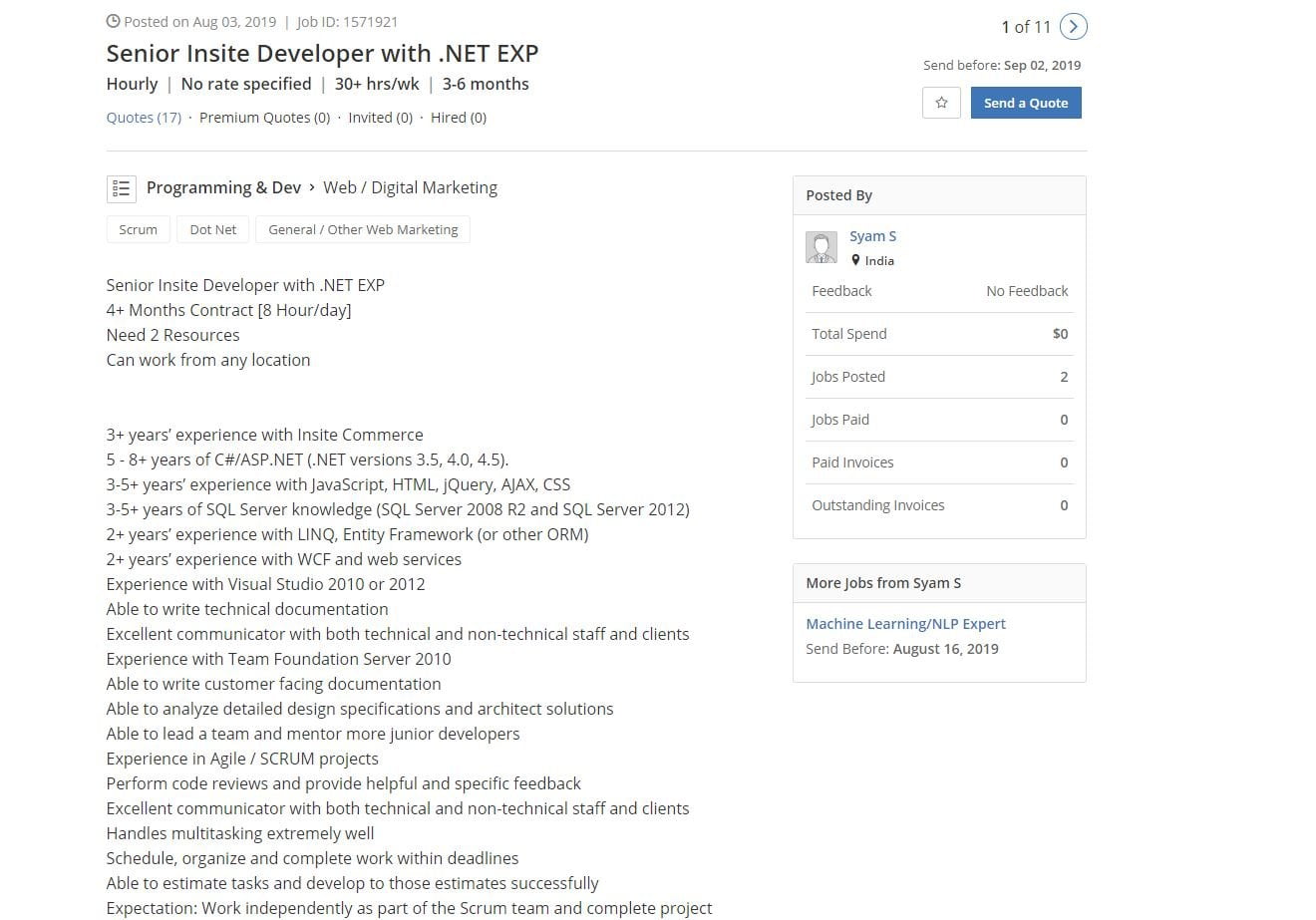 If everything seems goods, hit the blue "Send a quote" button and customize the settings.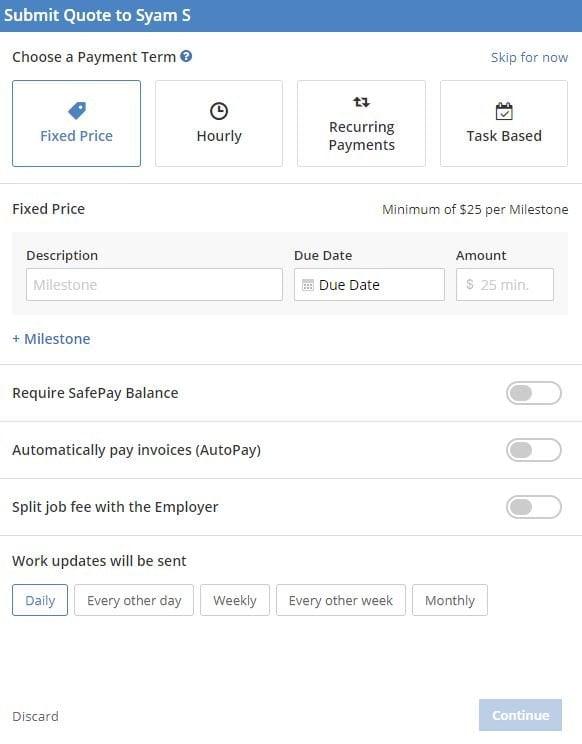 Presuming they like your offer, you will be notified if they accept it and you can start earning cash 🙂
Alternatively, you can click the "Post a job" link from the dashboard menu to create a job listing.
Here you will need to set a title, description, payment terms, among other required information.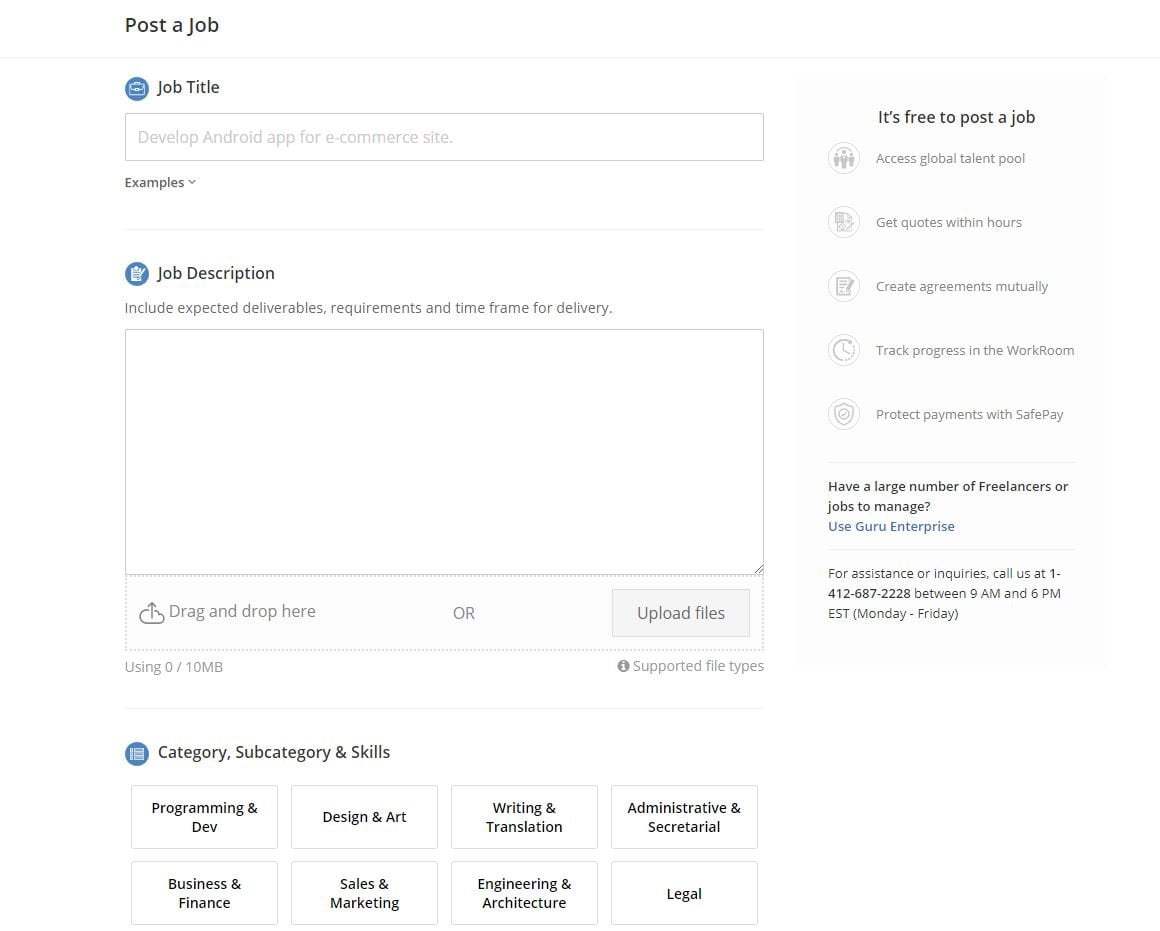 Click the blue post button when you're finished and the gig will be published.
Employers are notified every time a user sends in a proposal, so keep an eye on your inbox.
Is Guru.com legit?
So far so good.
You know how Guru works and signed up for an account.
But, are they a trustworthy company? I set out to find out just that.
Let's begin with their Trustpilot page. Here we can see all of their testimonials beginning with this one: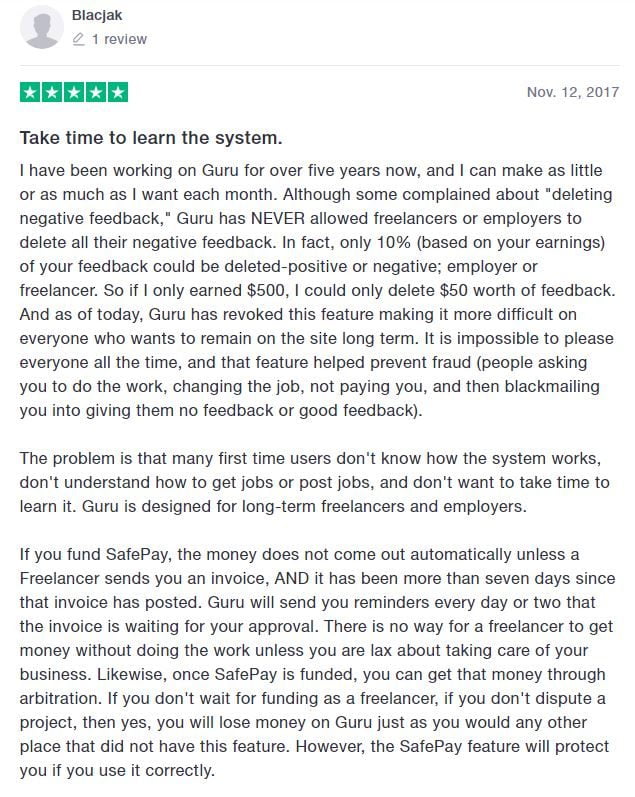 This user had a very positive experience with Guru and brings up some very valid points.
They have been using Guru to freelance for over five years and advises new users to research the system.
Understand how to properly pitch jobs, create them, and you will be greatly rewarded.
The problem is with a lot of these platforms is that newbies rush in, don't take the time to optimize their profiles, and get no work.
On the flip side, some employers don't treat their freelancers nicely or give enough detail for them to do a good job.
So, like most things, it's what you make of it.
Can you make six figures on Guru? Yes. Can you completely outsource a business? Yes.
However, you can easily generate no income or results if you don't master the website first.
But the grass isn't always green. This review claims that they weren't paid due to the fact two clients closed their accounts before payment was released: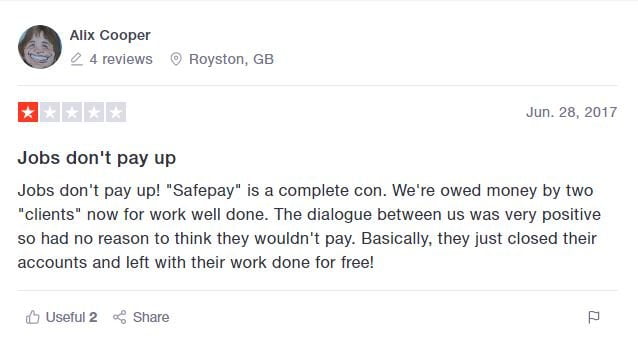 Frankly, any platform can have hiccups like this and we don't know all of the details so it's hard to make a conclusion.
But let me say this: if you get scammed on a platform like Guru, it's probably your fault.
I know that sounds a tad crass, but hear me out…
You're in complete control of the jobs you take on freelancer you hire.
That means that you must perform due diligence on these individuals.
Only work with people that have good reviews and work history or you're taking a huge risk.
With that aside, I also took the liberty to find Guru's Better Business Bureau page.
The BBB is a nonprofit which accredits businesses and displays all of their company information to promote transparency.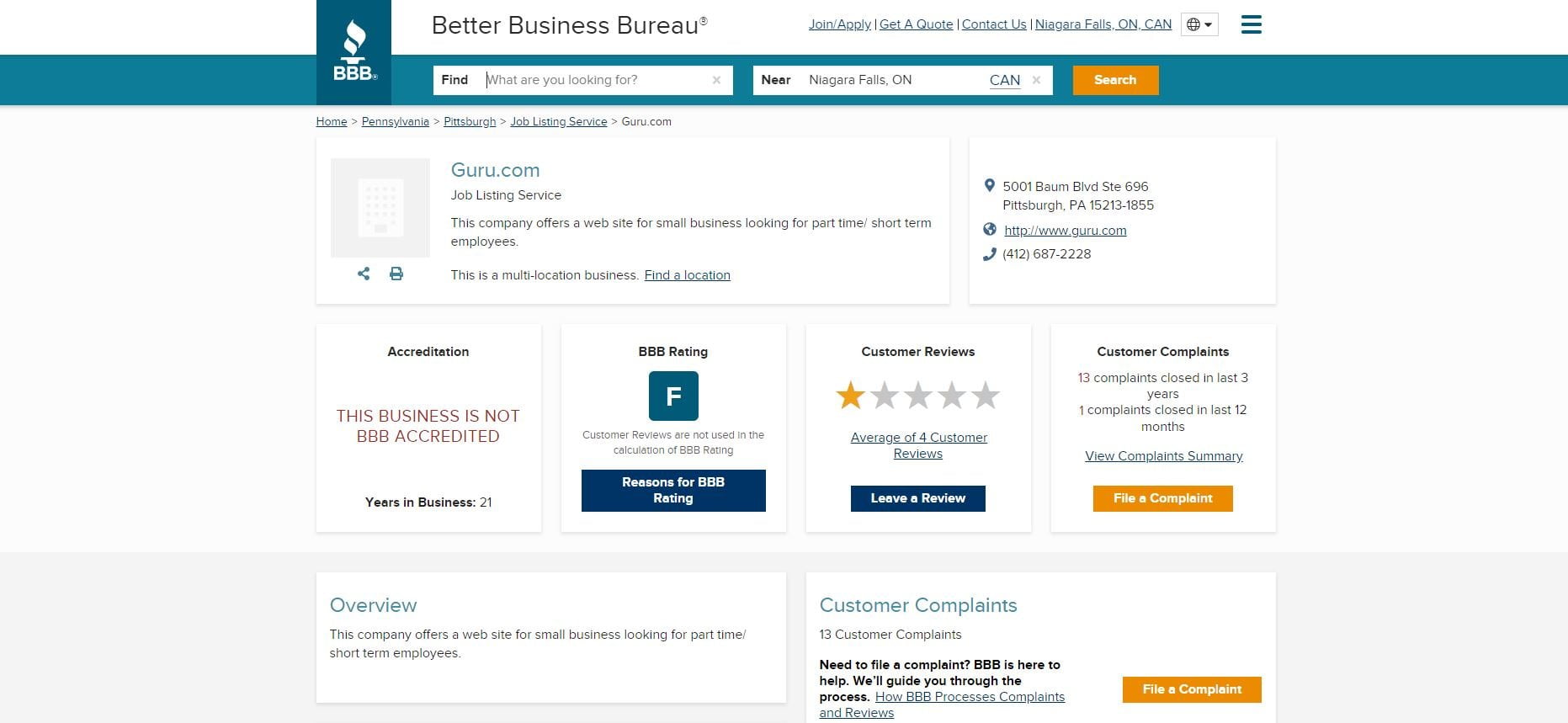 So here's the deal.
Guru scored an "F" which is the worse rating you can get and they have 1/5 stars from four customer reviews.
Truthfully, this is the worst BBB page I've witnessed.
They also did not receive accreditation.
There's not much more I can say besides that the business appears to have a rough history and that you should cautiously use their website.
Final thoughts on Guru's freelance platform
Freelance platforms are a great resource for people wanting to make money online or business owners interested in outsourcing.
However, they are what you make of them. This means that you need to perform your due diligence with every person you work with and learn the website inside and out.
Guru specifically is very similar to other platforms like Upwork, although the one alarming thing is their Better Business Burea page.
I still recommend that you at least try Guru, but tread lightly.