Would you like to make money while you sleep?
Doesn't it sound nice to work in your pajamas all day and have no boss?
That can be your life as a full time blogger.
Heck, even if you make a few bucks on the side of a career that's awesome!
Blogging is an easy way for the everyday Joe to veteran entrepreneurs to create an online business.
In fact, there's going to be over 31 million active bloggers by 2020, as well.
I've run dozens of blogs, and still do, so I want to teach you the best methods for earning money from one.
Try out the following monetization strategies and happy earning 🙂
1. Affiliate marketing
The major way I, along with most bloggers, monetize their website is via affiliate marketing.
This is a business model in which you partner up with another company and promote its products via links, images, and banners.
These have special tracking codes so when you refer a sale, you also gain a commission.
Some affiliate programs are also based on paying you per lead or download you refer, for example.
The general idea is the same, though: you get paid for minimal work!
Think about it…
You don't have to create products, handle customers, or anything. You simply send a business a customer and get paid a percentage of the deal 🙂
So, how do you get started with affiliate marketing? The first step is to find an affiliate program related to your niche.
I always recommend beginners to check out Amazon's Associate program because it's free and easy to join.
You will be able to make a commission off of any product sold on Amazon by linking to it.
Begin by signing up here.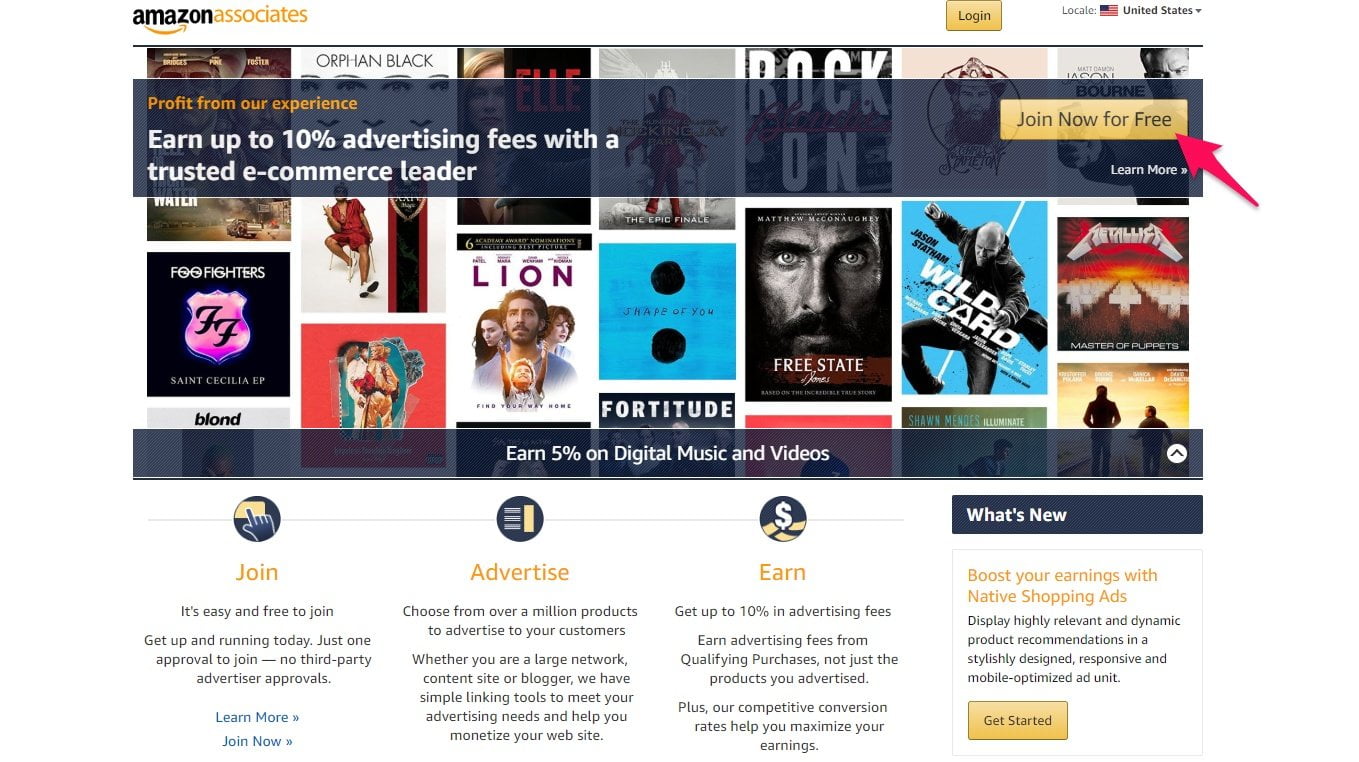 You will be required to fill out some information about your account and website.
Once you are registered, this is the dashboard you will see. The main earnings and click metrics is found in the main chart. The right has a summary of your performance.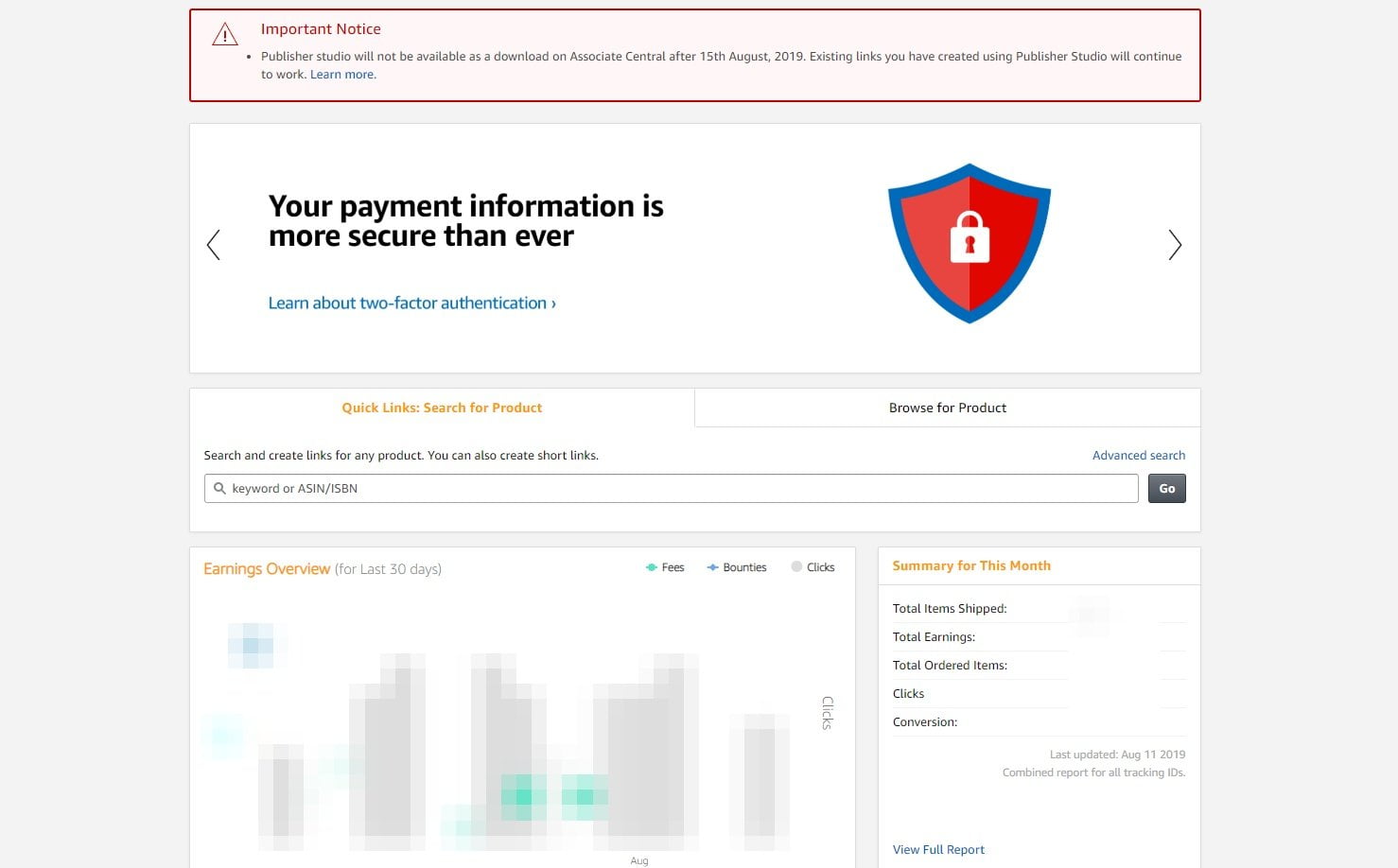 There are reports for payments, special offers, and more via the navigation.
There are also a few ways you can begin linking to products. The first is to navigate to the "Product linking" tab and search for a specific item.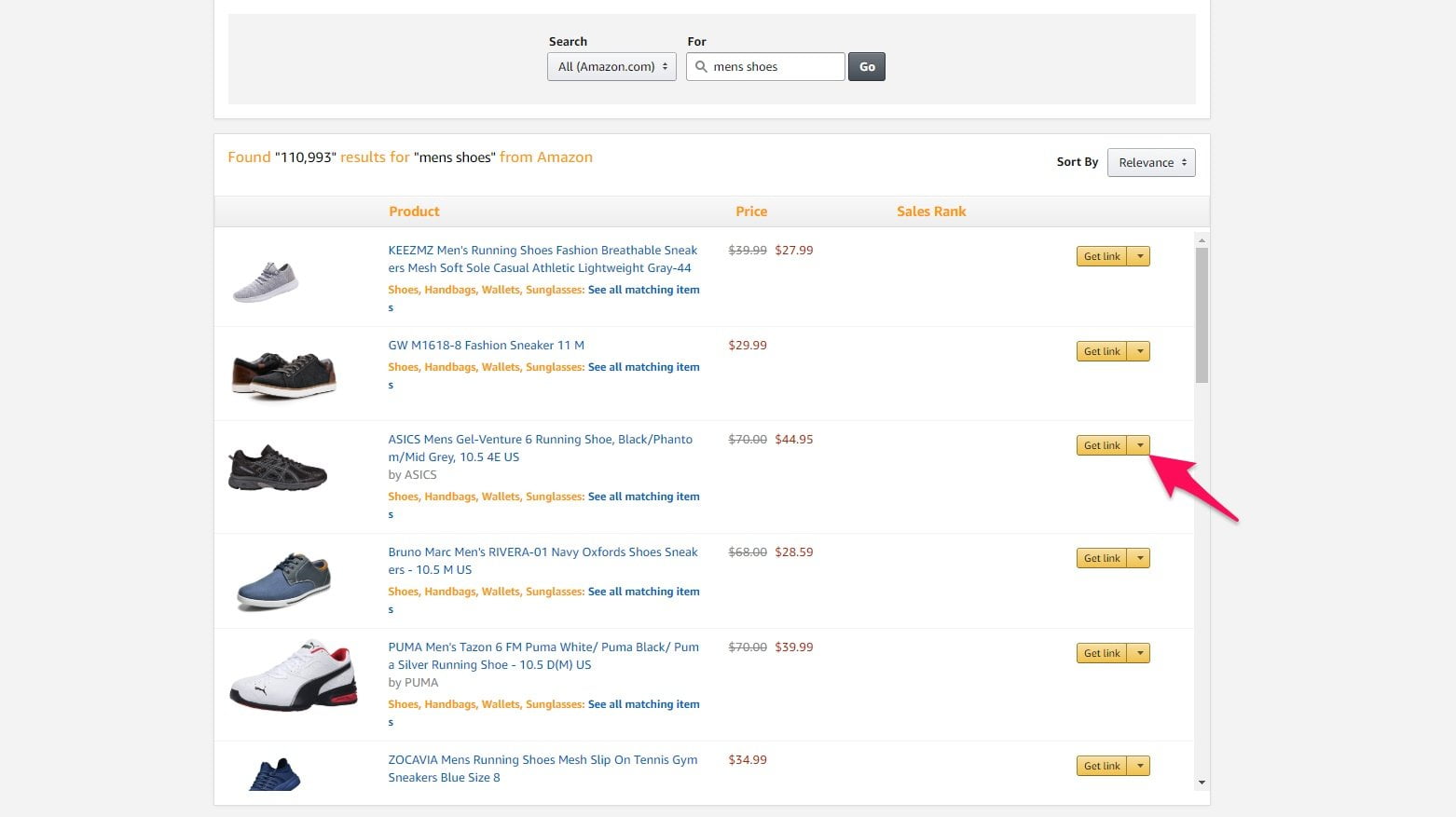 Here you can choose between a text, image, or text and image link.
Copy and paste the code onto your website afterward.
Additionally, you can navigate to Amazon's regular website and go to a product page. There will be a new bar at the top where you can get quick links from.

I'd also like to mention that Amazon has a probationary period in which you must refer three sales in a 180 day period to be reviewed. This is very easy presuming you have a little bit of web traffic to work with.
However, you need to follow their guidelines strict to avoid getting rejected.
The main thing is to have an affiliate disclosure in the footer or sidebar of your website that says something like: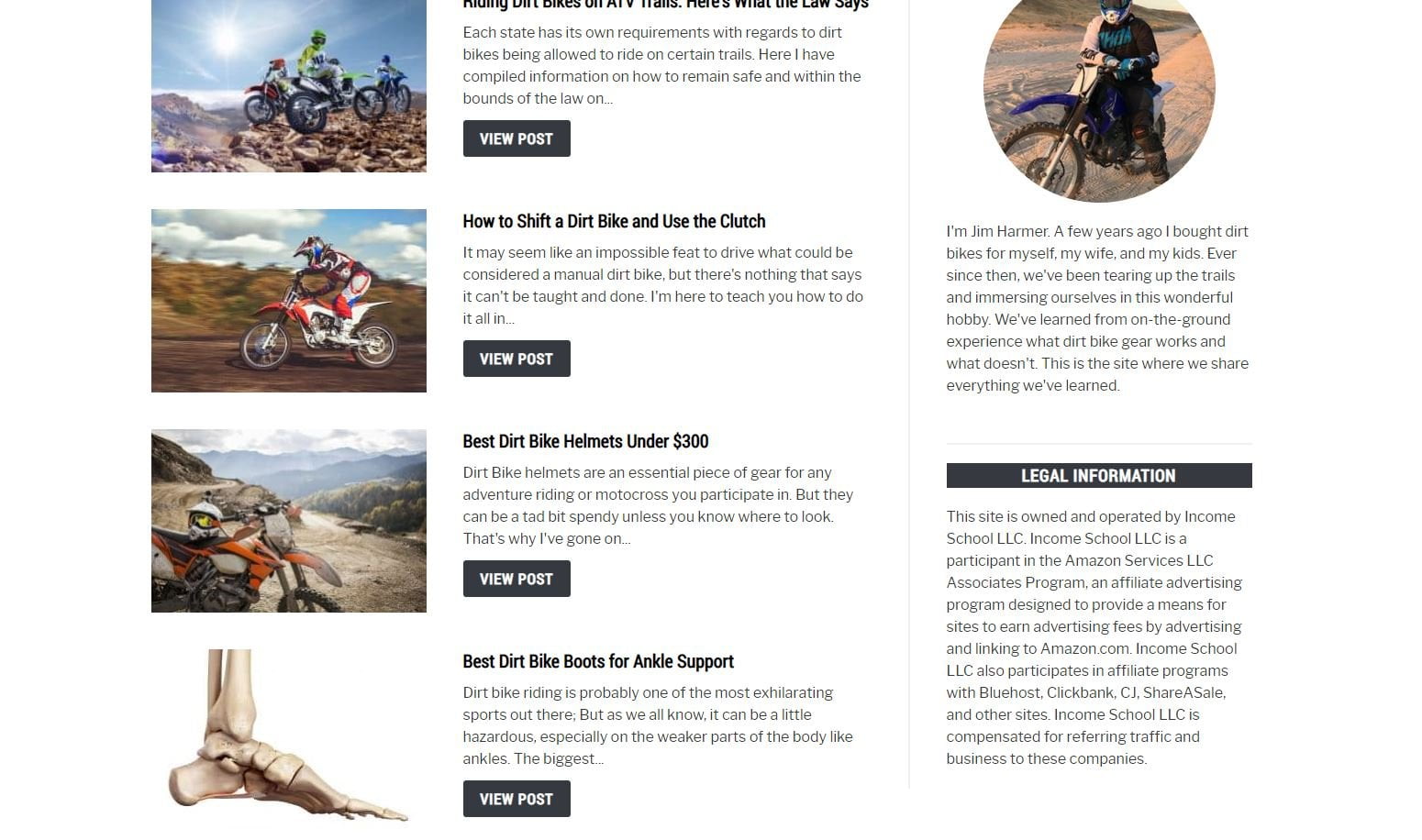 This is a legal requirement for affiliate sites, thus Amazon checks to see if you have one. If not, you won't be accepted, so ensure you do!
2. Selling e-books
E-book sales are quickly catching up to and surpassing physical books. This is because they are a convenient way to read and learn something.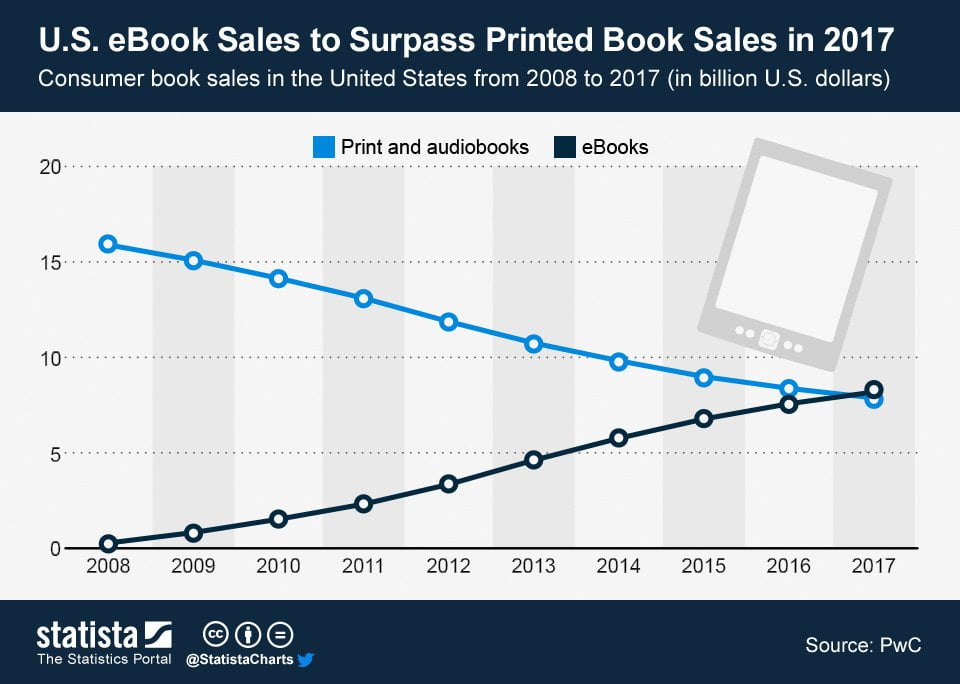 You can read an e-book from your phone, computer, or tablet on the go.
It's also an incredibly easy product to create for making money from a blog.
You don't have to be Stephen King, either.
I've published several e-books and they generate me royalties as I sleep. Don't you want that?
Cool. The first step is to determine what the book is going to be about.
Keep in mind that it has be something hyper-relevant to your audience.
What subjects do they care about? What questions do they need answered? Brainstorm as many ideas as possible before choosing one.
Additionally, you could send out a newsletter or questionnaire via Google Forms to subscribers to make a poll.
Either way, once you have a book idea it's now time to create an outline. This will act as the skeleton of your book.
This is a crucial step in the writing process as it prevents writer's block. You will know exactly what to write about versus sitting there staring at a blank screen waiting for ideas to pop up.
Once that is done, you can begin the fun part: writing.
Books can take weeks to months to complete, so don't rush the process.
Write as many pages necessary to teach your audience thoroughly about the topic.
I'd also suggest making it as practical and actionable as possible through tools, resources, and step-by-step instructions presuming it's a non-fiction title.
E-books can be sold on a blog in a variety of ways, too. You can install a plugin like Woocommerce to take payment via gateways like PayPal directly through your site or host books on a platform like Amazon KDP.
Both of these approaches are free besides gateway and platform fees.
3. Create a course
Digital products are amazing. You don't have to worry about inventory, production, or manufacturing.
You create it, list it, and watch the money roll in 🙂
That's why selling courses is one of the best monetization methods for bloggers.
Similar to e-books, the first step is deciding what you'd like to teach your readers.
It should be something that will improve their life based on your niche.
For example, if you run a personal finance blog, you could offer a course on investing, trading stocks, money management, or real estate, for example.
After you've decided on the topic, it's now time to begin mapping out the outline of the course.
You will want to brainstorm each unit, module, quiz, and assignment to teach the reader in the best way possible.
Don't worry if it's not perfect at first as you just need a rough idea. You will refine it over time.
Then, you need to choose a platform to host your course. There are websites like Udemy and Teachable that will give you all of the tools you need to begin selling courses.

However, bloggers can skip fees and increase profits by selling courses directly through their blog.
If you're on WordPress, I'd recommend taking a look at LifterLMS because you pay a one time fee for the plugin then you're able to use it for life versus paying monthly.

It also keeps things more simple as everything can be done on your website versus using multiple tools at once.
4. Ad networks like Google AdSense
One of the best passive income sources for blogs besides affiliate marketing is ads.
You can partner up with an ad network to display relevant ads on your website and you get paid every time a user clicks them.
This drives traffic to that particular business and the network takes a small cut.
Everybody wins!
The biggest ad platform is Google Adsense which is also completely free to sign up for.
Keep in mind that you will need a good amount of traffic and content to get accepted as they want to give their clients noticeable results.
I personally like using automatic ads because it saves heaps of time.

This option will place ads on your website where it believes they will perform the best.
Alternatively, you can opt for manual ads and place the code in the header, sidebar, or footer tags, for example.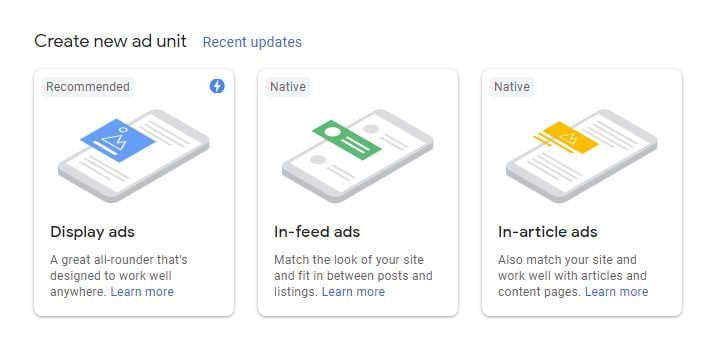 The amount you are earn per click depends on the individual niche you're in, advertiser, and user.
5. Sells leads to other companies
Lead generation is a massive industry.
Companies will always be in need of new clients which is why generating leads and selling them can be so lucrative.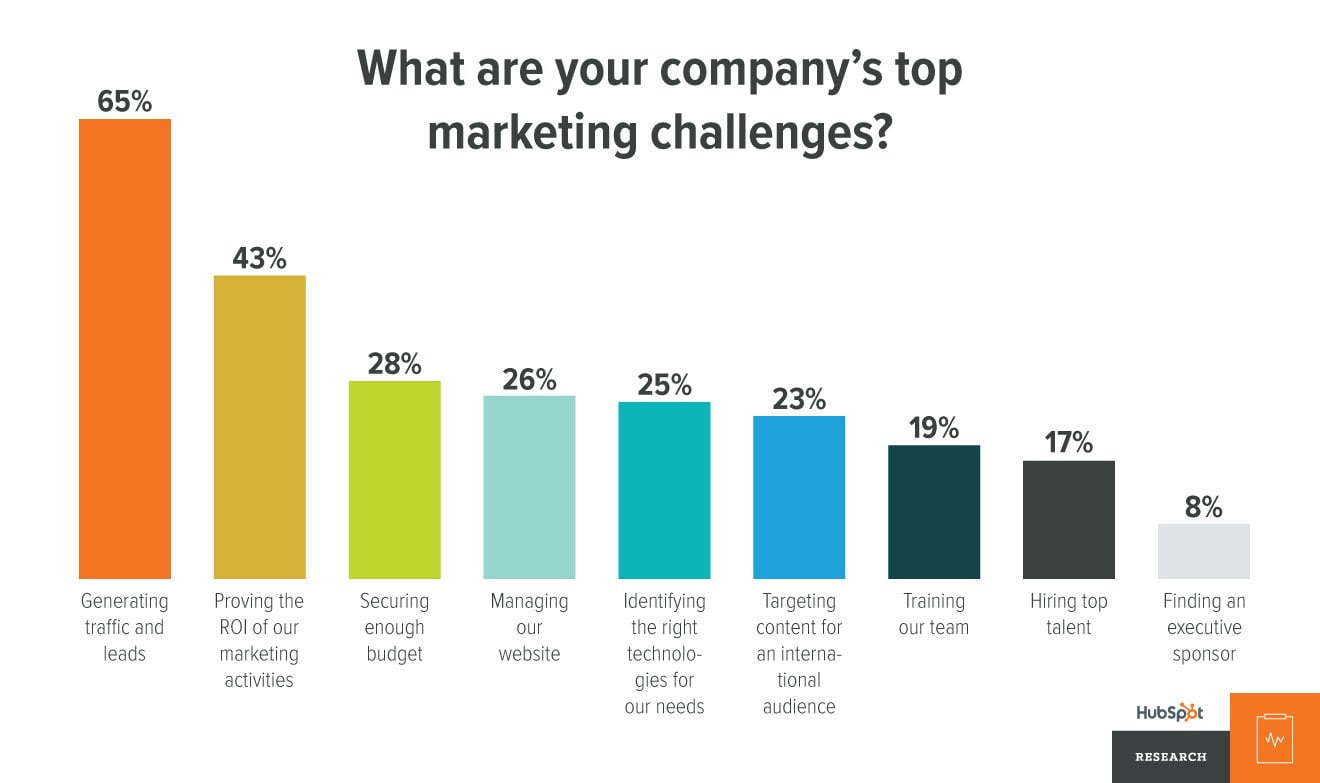 You have hundreds to thousands or more people coming to your blog every day, right?
The contact information of these individuals could be highly valuable to other businesses if they align with their target audience.
Since many businesses have a good average customer value, they might be willing to pay hundreds of dollars for a single lead.
One of the ways bloggers can begin selling leads is by first finding a company to partner with.
I'd suggest typing in relevant keywords into Google and finding businesses that could use your service.
Contact them via email and ask if they are looking for leads as you have a blog in their industry that could be valuable to them.
You can work out a deal such as a certain dollar amount per lead and what exact information needs to be collected.
Then, you need to create a lead magnet. This is a free resource such as a book, course, or cheat sheet that you can offer in exchange for a user's information.
Check out how AppDirect collects information before downloading their whitepaper, for example: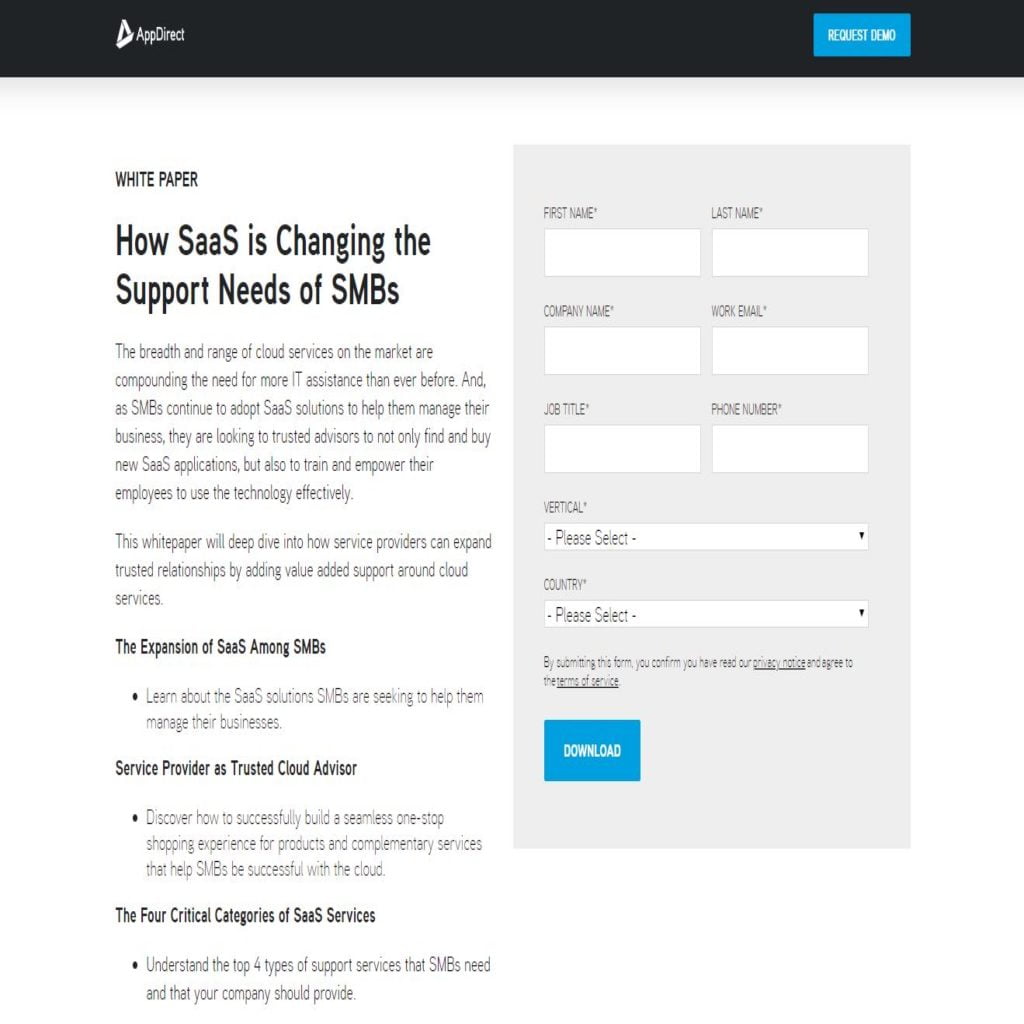 This information can then be sent back to the business you're working with and you can invoice them via PayPal or another gateway.
6. Offer a consulting service
Knowledge is power. And people are willing to pay a premium for it.
That's why I recommend bloggers to consider offering a consulting service around their industry.
This can be about anything you're an expert at, as people will always need help attaining mastery.
You can help people save months or years of learning by answering questions and providing advice.
Some people like to call it "coaching" as it sounds less intimidating, too. Look how freelance writer Elna Cain has a coaching service: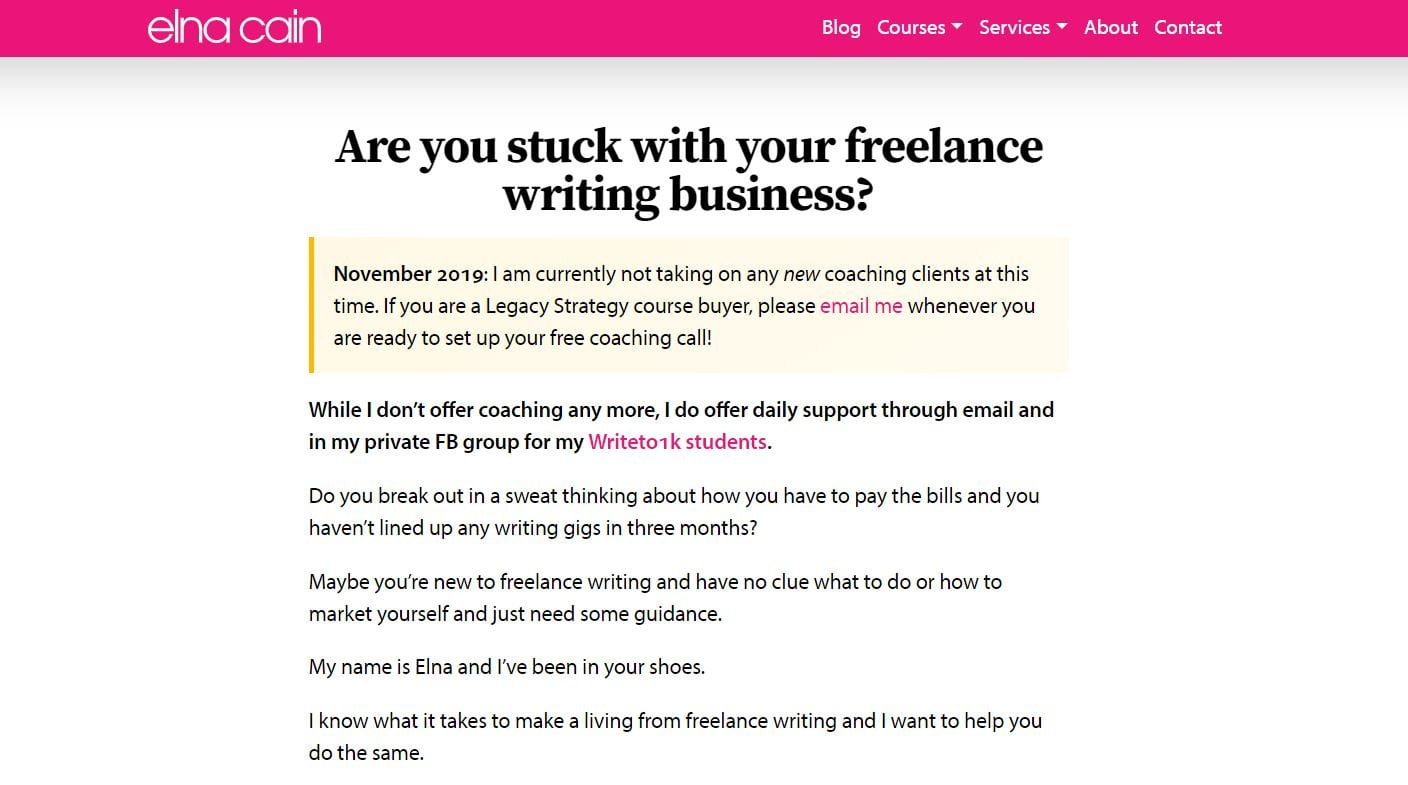 I once read a book called The $100 Startup and one of the main ideas was that anyone can start a consulting business.
You only require knowledge and a way to accept payment. That's it!
And remember, the price you charge is a reflection of quality. What impression do you think a consultant who charges $10/hour gives?
Not a good one.
That's why you shouldn't charge any less than $50-100/hour as a consultant of any sorts.
7. Dropship physical products
Dropshipping is an amazing way to monetize a blog and turn it into a proper business.
This is a business model in which you list products on your website and fulfill them through a third party wholesaler.
They technically hold all of the inventory and do the fulfillment, but you drive the sales.
The products are ordered through your website and end up at the customer's doorstep and nobody knows any better.
Heck, look at Wayfair, for example. They are 90% dropshipping and worth over one billion dollars!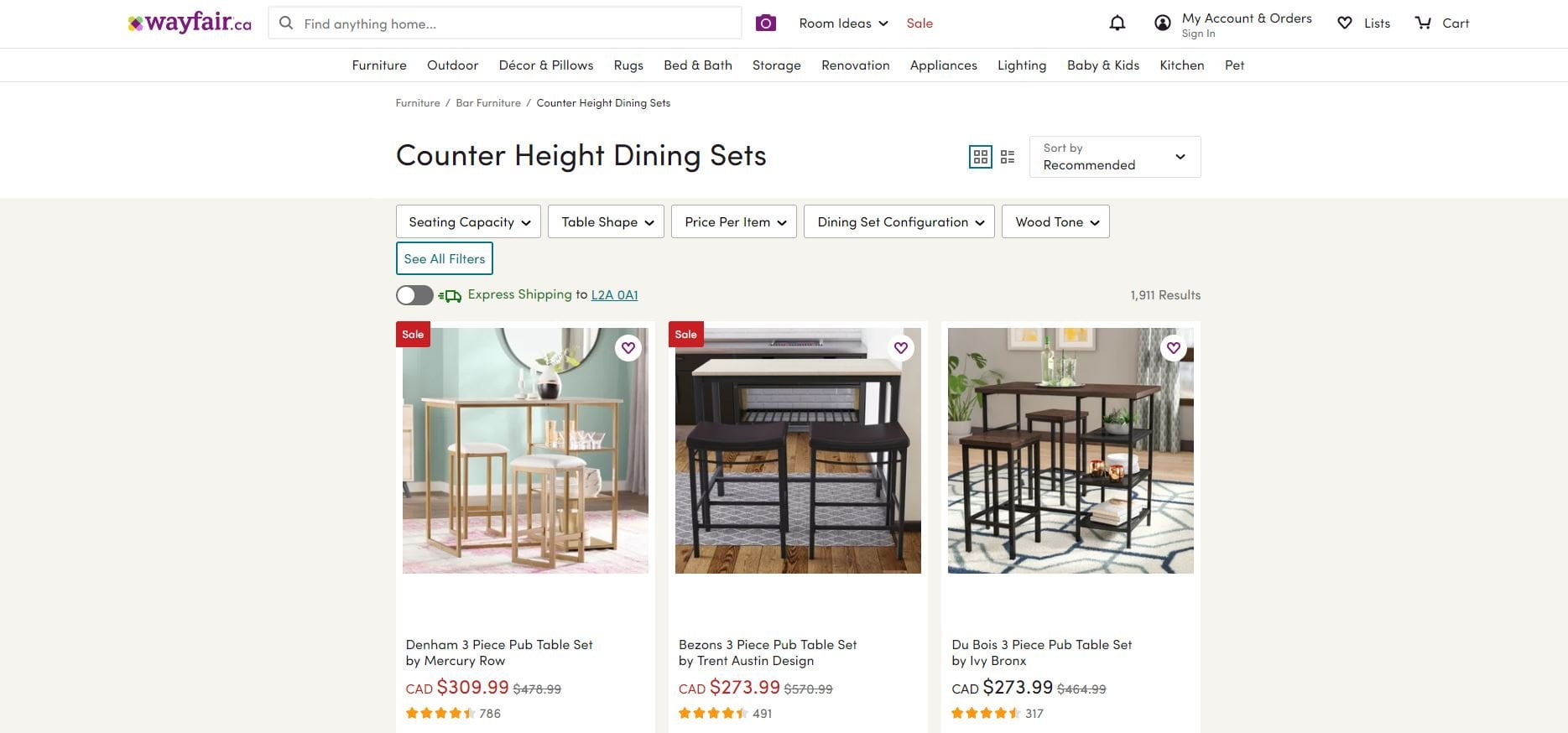 It's just plain smart. You don't have to go through the processes of making products, shipping them, warehousing, or any mumbo-jumbo.
It's like affiliate marketing on steroids.
You can get started dropshipping by first ensuring your blog has e-commerce capabilities. WordPress has the free Woocommerce plugin I mentioned earlier, for example.
Use that or research what plugins are available for your platform.
Next, head over to Aliexpress and find products you'd like to sell.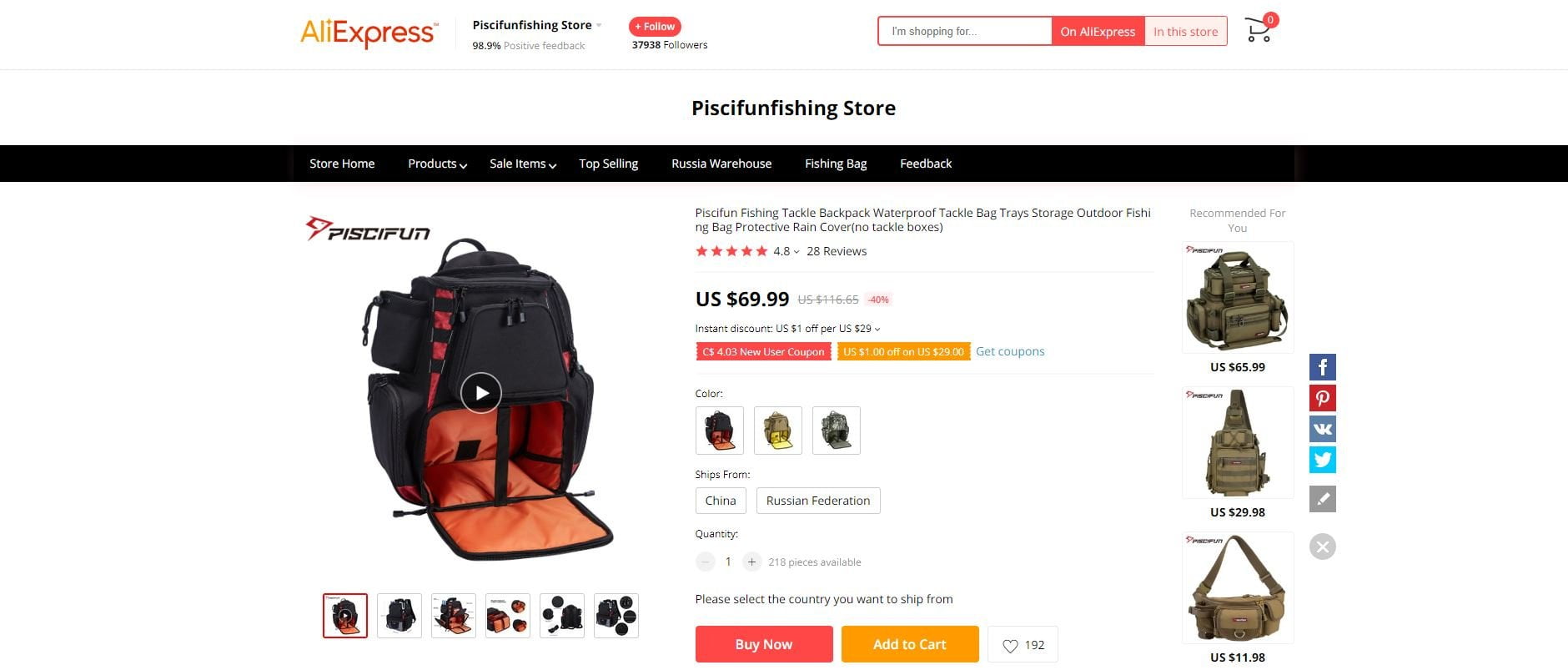 You can save the images and descriptions to upload when you create a new product.
How you go about this exact process will change depending on the e-commerce platform you use.
However, the steps are relatively the same which include:
Saving the product's information and images
Creating a new product on your website with this data
Marking up the price so you can make a profit
Every time you receive an order, you fulfill it with the customer's information on Aliexpress during checkout.
The vendor will then ship the product and you can take the tracking code and send it to the customer's email.
From there it's all about customer service, answering questions, and ensuring they have a great experience ordering from you 🙂
Final thoughts on blog monetization
Blogging is a great way to grow a business and make money.
A blog itself can be monetized in many different ways to earn a full or side income depending on your goals.
Consider the following main takeaways for generating income from a blog.
Key takeaways
Affiliate marketing is an effective passive income approach that involves promoting other company's products. Look for niche-specific programs or begin with Amazon's because it's open to the public.
Sell e-books to teach your audience about relevant subjects and sell them through Amazon's KDP platform.
Place ads on your website to generate money from clicks.
Use a platform like Udemy to sell online courses.
Collect leads and sell them to toher businesses.
Begin offering services such as consulting.
Sell physical products via dropshipping. You can list products from marketplaces like Aliexpress and mark them up for a profit.