Looking for a free keyword research tool and sick of paying up to hundreds of dollars per month for SEO software?
Then you need to download the Keywords Everywhere Chrome extension.
This is a must-have for any digital marketer, and it has been absolutely priceless in my SEO journey for ranking websites and generating traffic.
It's so convenient, accurate, and powerful that I can't believe it's free.
If they started charging for this extension, I'd pay. It's so good.
Enough of me gassing it up; here's a quick Keywords Everywhere guide to maximize this plugin's effect on your SEO.
What is Keywords Everywhere?
Keywords Everywhere is a free Google Chrome and Mozilla Firefox extension that pulls search engine data for 16 different websites.
That's right.
It isn't just for Google but also works on:
Google Search Console
Google Analytics
Google Trends
Google Keyword Planner
Google Search
YouTube
Amazon
eBay
Etsy
UberSuggest
AnswerThePublic.com
Soovle.com
KeywordShitter.com
Majestic
Moz Open Site Explorer
It specifically displays the search volume, CPC, and competition level for keywords.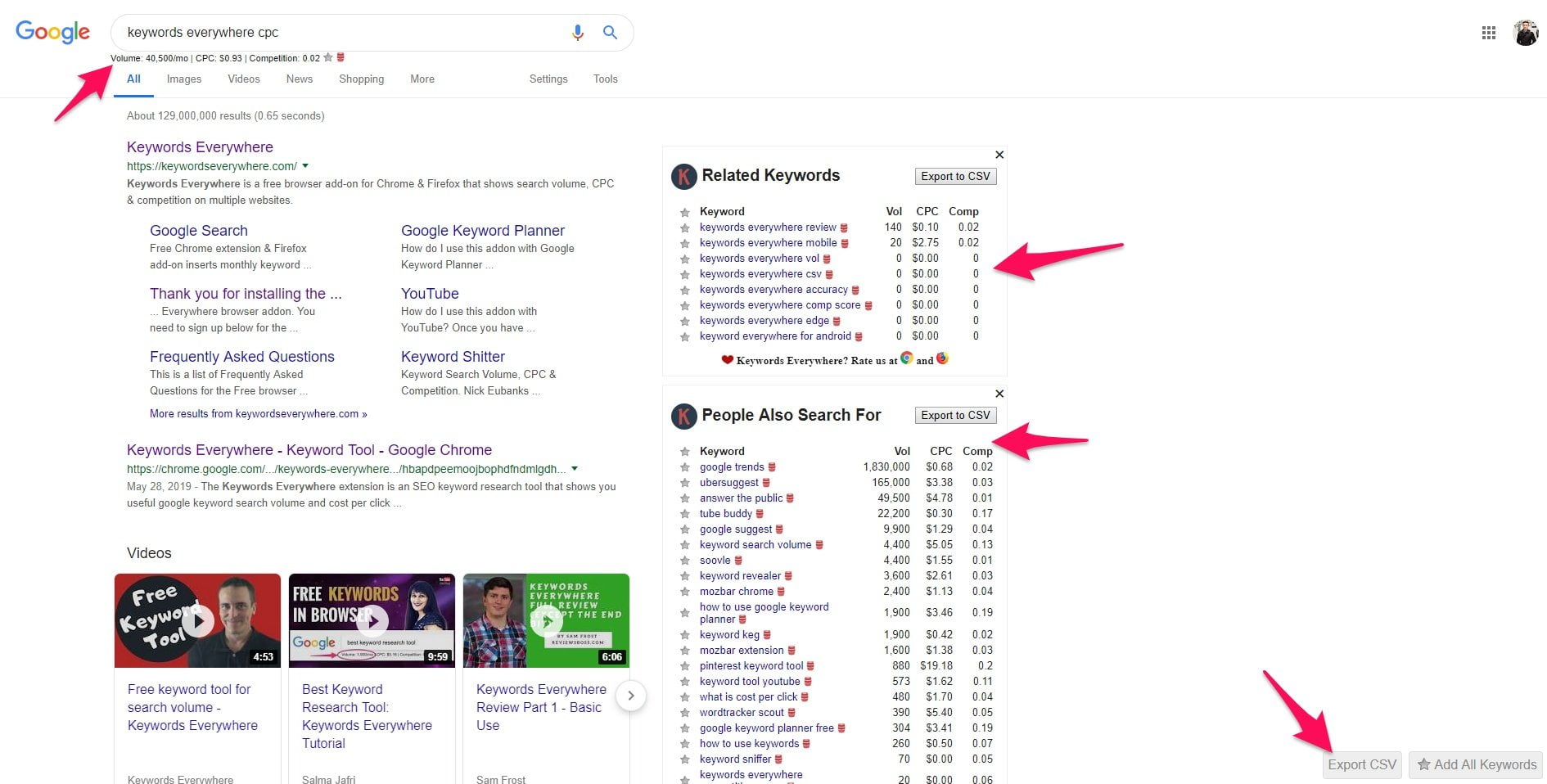 Imagine never having to tab back and forth between Google's Keyword Planner or Ubersuggest and your website again.
Heck, Keywords Everywhere displays more data on those tools, so you can use them together!
This extension will help you find search terms that you can rank for, which will drive mountains of traffic to your website.
It's also incredibly effective at finding low-hanging fruit and queries that you wouldn't have uncovered with ordinary SEO apps.
Here's how to install it.
Keywords Everywhere download
Begin by visiting the official Keywords Everywhere website, and choose between Google Chrome or Firefox on the homepage.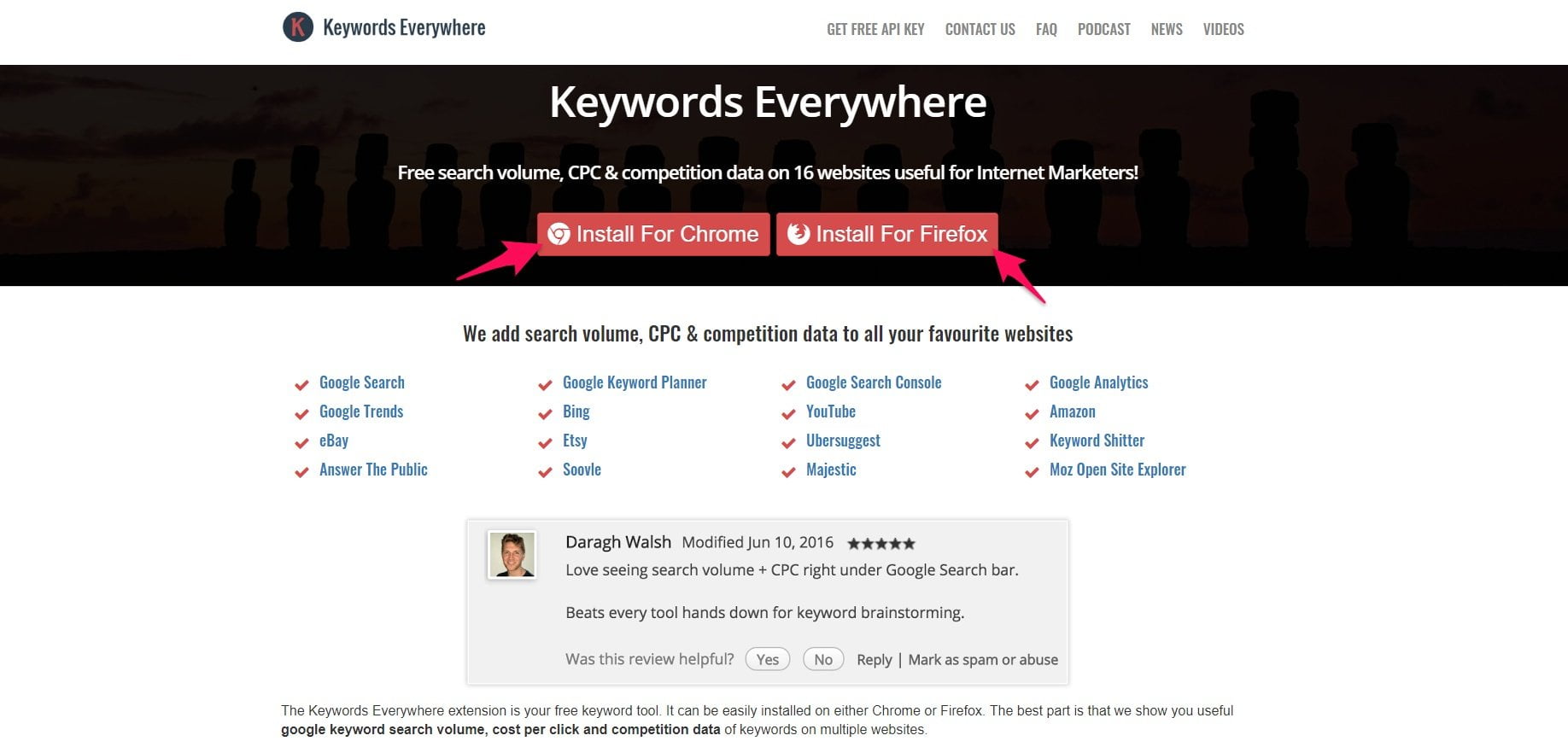 Choosing "Install For Chrome" will take you to the extension page, where you can click the blue "Add to Chrome" button to begin the installation.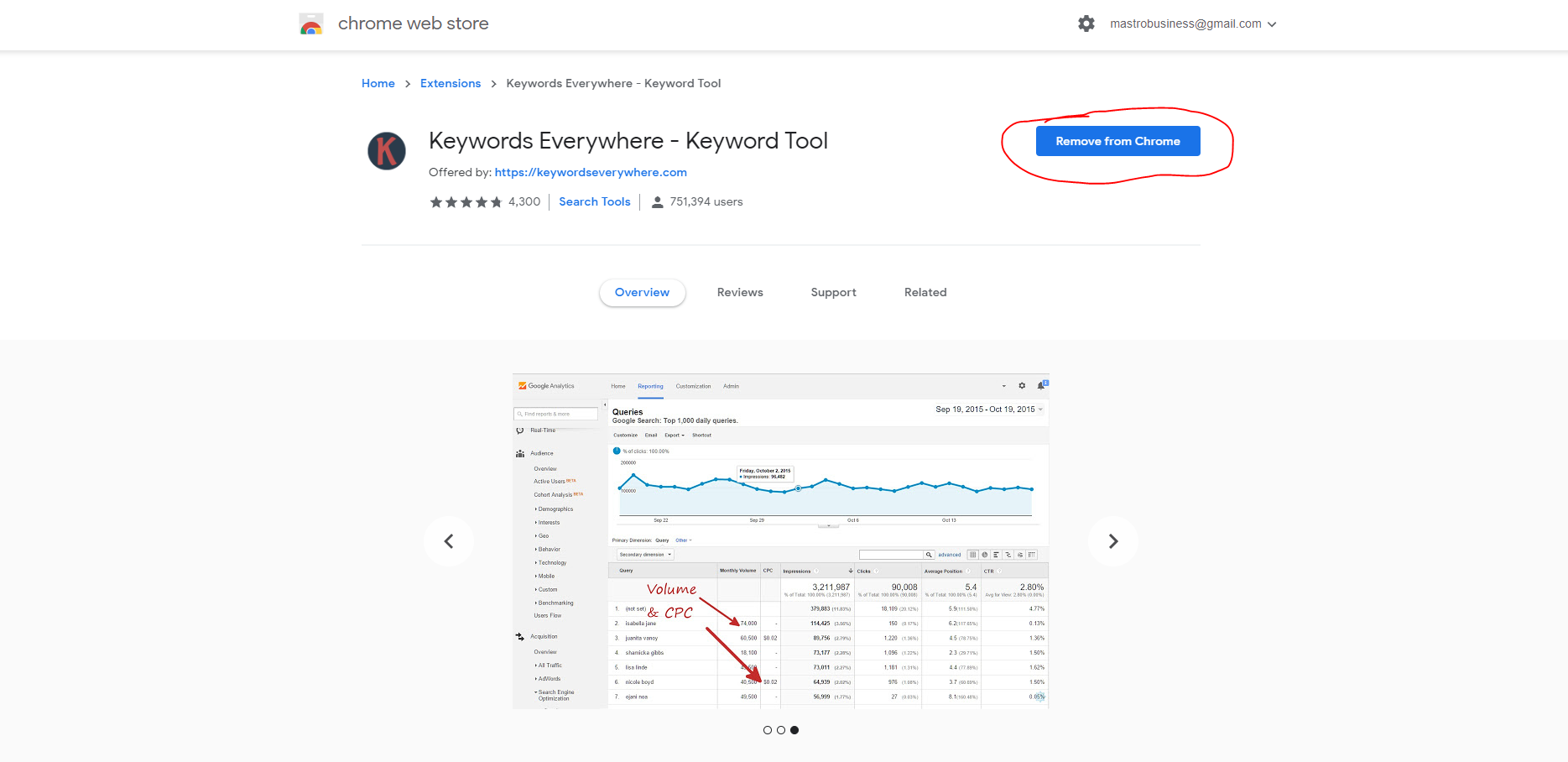 Similarly, you can install it as an add-on for Mozilla at the click of a button.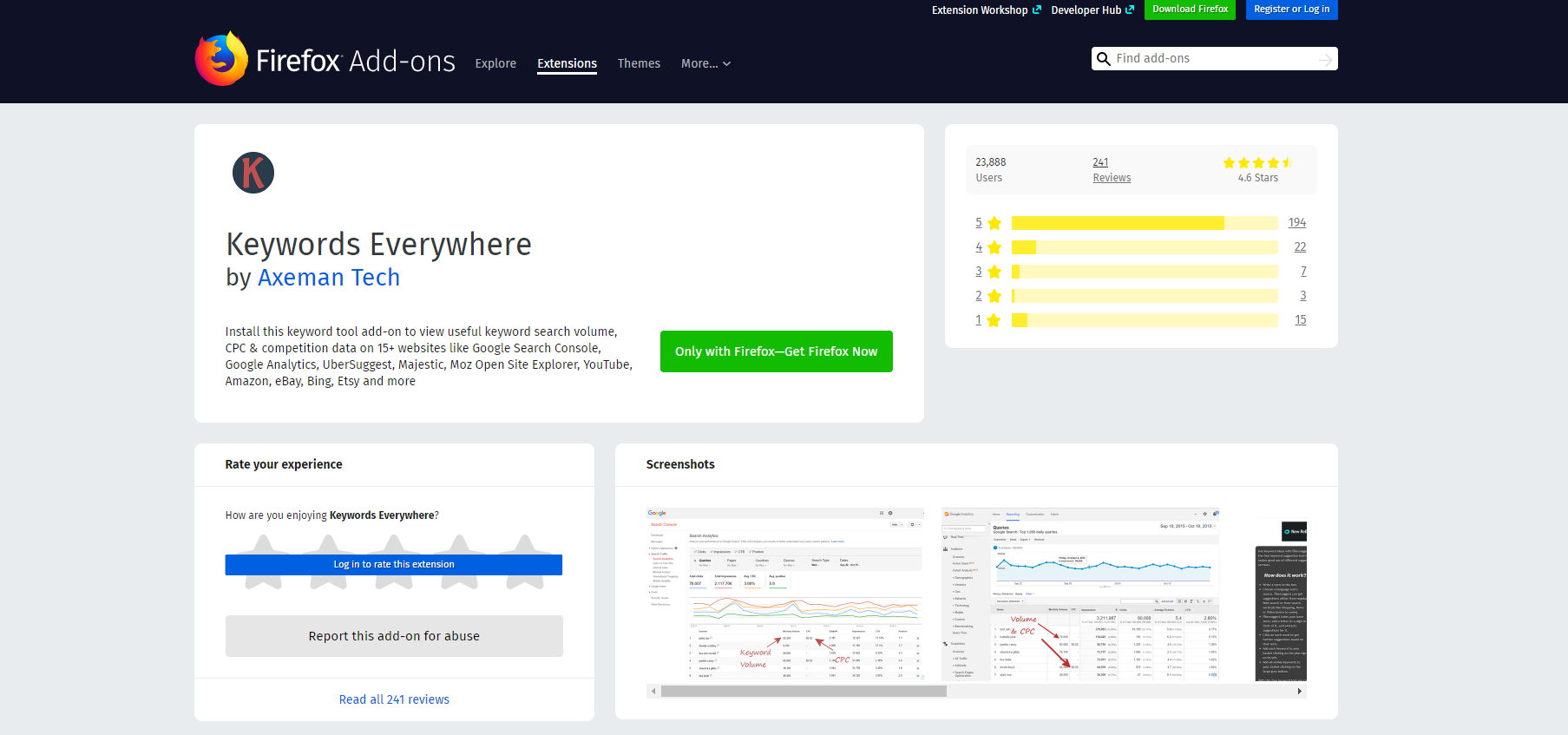 Once you've successfully installed it, you can move on to the next section.
How to use Keywords Everywhere
The best part about this extension is that it does most of the hard work for you.
You get to sit back and relax as the keyword data comes pouring in like Niagara Falls.
Here are the basic steps to using Keywords Everywhere.
There are 16 different search engines that Keywords Everywhere works with, so begin by entering a keyword on one of them.
I'll use Amazon as an example:
If you're selling products through Amazon FBA or Kindle, this extension will help you find search terms to use on your product pages.
As a result, you'll attract more organic traffic from Amazon's search engine and, ultimately, more sales.
This extension works a bit differently on the various platforms it integrates with, so keep that in mind.
For example, you will get these nifty "Related Keywords" and "People Also Search For" boxes on Google: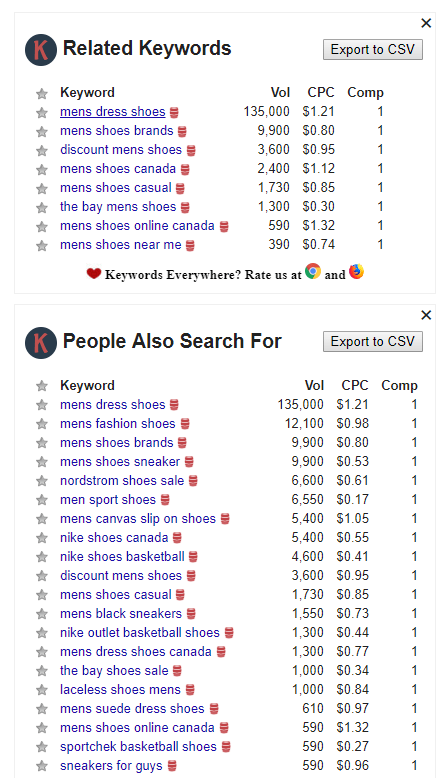 You can click "Export to CSV" if you'd like to upload the keyword list to other tools or sites like Google Drive for further organization.
The volume metric you'll see is the number of monthly searches a query receives. Use this to gauge whether a search term will deliver enough traffic to make targeting it worthwhile.
The CPC metric stands for "cost per click" and is useful for any marketers performing PPC campaigns. It will give you a rough idea of how much you will pay per click using a certain keyword in a campaign.
Last but not least, competition isn't the number of competitors you'll face trying to rank for a term organically but rather the number of advertisers targeting the same keyword.
Overall this extension is very straightforward and displays the same metrics across all of the platforms it integrates with.
Is Keywords Everywhere safe?
Yes, Keywords Everywhere is safe.
It is used by over 750,000 people on Google Chrome alone and boasts a 4.7/5 rating from 4,300 reviews.
You can also see the extension has plenty of positive feedback right on the Chrome Web Store page.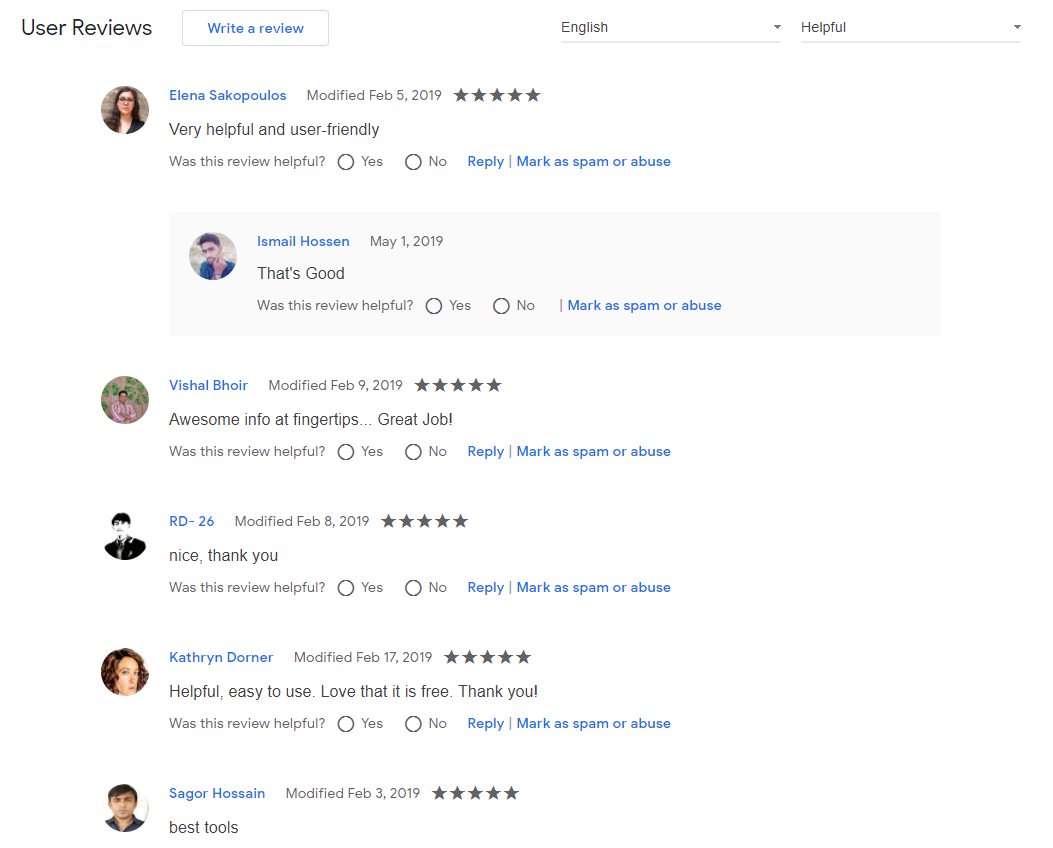 It's even recommended by huge digital marketers like Neil Patel!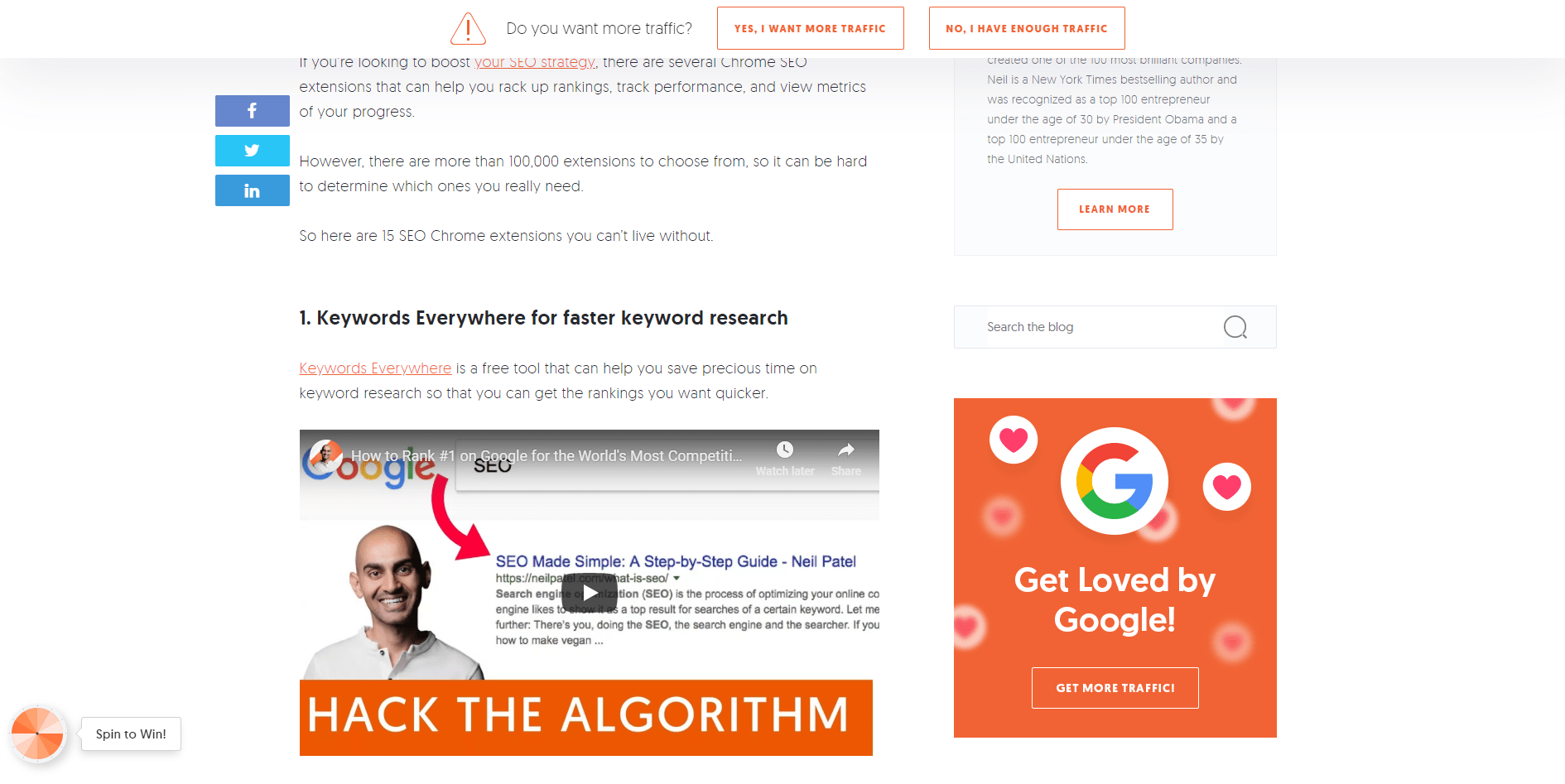 Is Keywords Everywhere accurate?
This is a good question, so I decided to do some investigation for myself.
I noticed that the extension would display different metrics compared to a tool like Google's Keyword Planner.
Here's an example: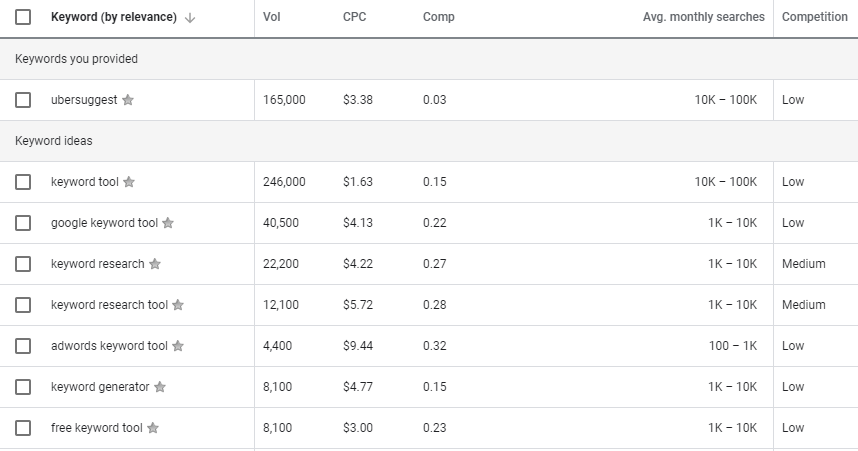 Notice how for the term "Ubersuggest" Google says it has 10k-100k searches per month, but Keywords Everywhere claims it's searched 165,500 times.
You can see this same dependency with the other search terms below where Google's "Avg. monthly searches" and the extensions "Vol" don't add up.
According to the extension's FAQ page, Google releases data publicly, allowing this addon to source metrics directly from the search engine.

They then base search volume on other websites like Amazon and YouTube on Google's data to create an estimate.
Overall the Google-related platforms it integrates with will provide very accurate information, but other websites could be hit or miss.
Wrapping up this Keywords Everywhere Review
For a free Chrome and Mozilla extension, you can't go wrong.
I believe every digital marketer that practices SEO needs to have this in their arsenal for keyword research.
It's super convenient to hit up Google, type in some ideas, and have a list of keyword data churned out instantly.
I've also used it for discovering keywords to use on Amazon pages for books I sell with good results.
Reach out to learn more about my Toronto SEO services if you need help with search marketing.