It's estimated that by 2021, spending on business automation will reach $12.7 billion globally.
It isn't hard to see why, either. Artificial intelligence and automation save you time, money, and allows you to be more productive.
You will be able to identify trends and opportunities that you might not have discovered otherwise.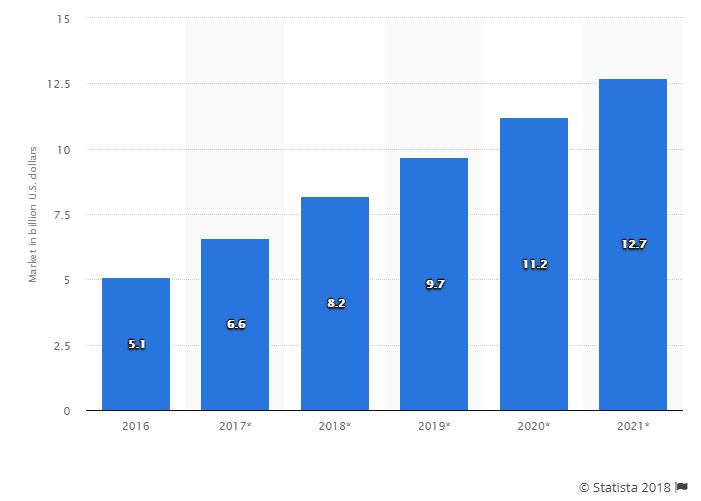 Businesses of any size can benefit from automating, and there are a lot of tools available depending on your exact goals.
Are you interested in implementing AI yourself?
Great, because ahead are 11 different processes within your business you could be automating or outsourcing for better results.
Content automation
53% of marketers say that blogging is their top inbound priority. Why? Because it drives traffic and sales. Plain and simple.
But, if you already blog on a regular basis, you know that creating content is very time-consuming.
You need to perform research first, develop the content, and edit it. This can take several hours or more depending on the individual project.
Wouldn't it be nice to save that time and delegate it to other operations? Well, that's why outsourcing content creation to paid writers is a great idea.
I suggest using freelance websites and job boards, such as ProBlogger to find writers. Creating a single listing can result in dozens or more applications.
You have to pay $70 for a listing, but this is to weed out people that aren't serious.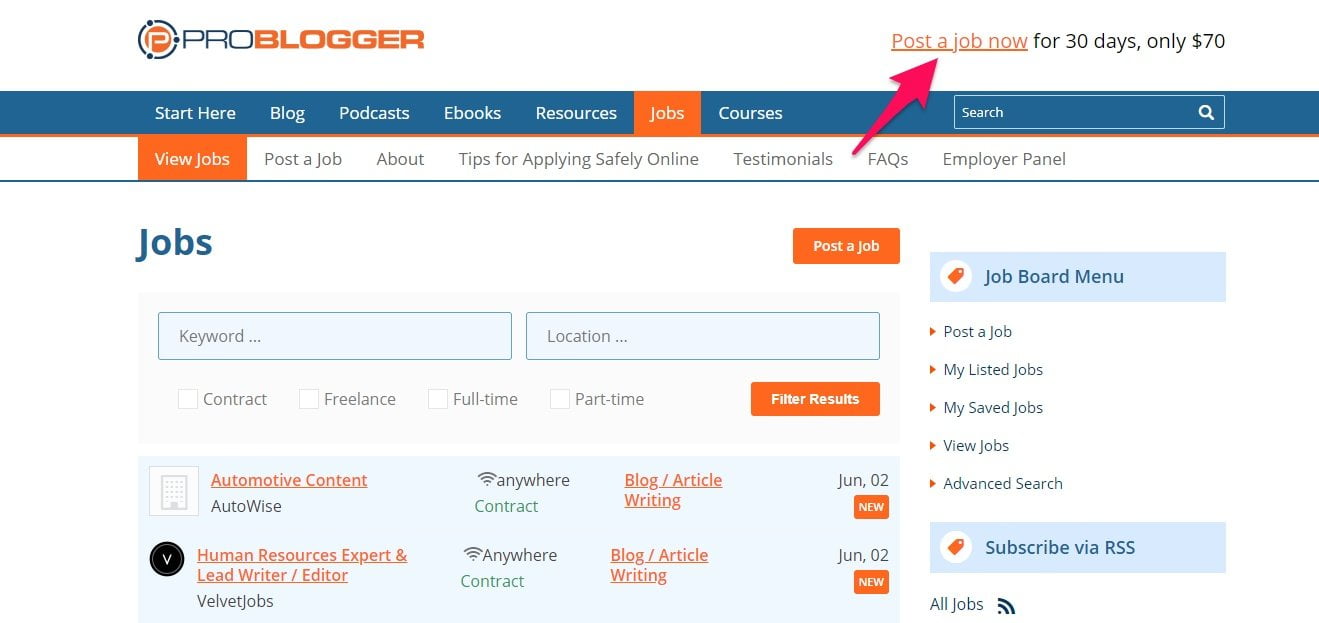 Some of the biggest websites use Problogger to find writers, so you're guaranteed to get professionals applying that meet your standards.
To see if they are a good fit, ask for a resume, portfolio, and samples. You could even ask them to write a test article.
Once you do have writers, create a template, and checklist for them to follow. You want the process to be streamlined for both you and the writer. For example, it may include:
How many images to include
What length each article should be
SEO guidelines
Keywords to add
Tone and audience
This will keep them on track and as productive as possible.
Do you find yourself making social media graphics and reports as well? I know I do.
Websites like Canva have been priceless for these things. You can create professional and beautiful graphics from scratch or with the help of templates.
Nothing is out of reach either. Headers, book covers, infographics and more can be pieced together within a few minutes.
Sign up for a free account and choose from any category you like.

I'll choose to make a graphic for social media.
You can choose a template, and add text, images, and more from the sidebar.
Use this to streamline your content creation by making templates of your own.
Automating SEO
Search engine optimization is a needed practice for any online business. It helps bring in a steady stream of users which can convert to sales or leads.
Marketingprofs found that marketers are experiencing a significant increase in the effectiveness of SEO.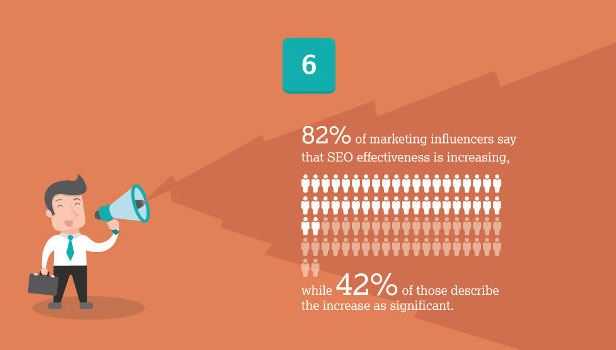 Big companies are quickly realizing the power of inbound marketing and SEO combined.
Not too long ago, I was listening to a podcast that featured an executive from Hubspot. He spoke about how Hubspot posts hundreds of blog posts per month!
Imagine the results they are getting from that and solid SEO.
But, both on-page and off-site SEO can take a lot of work. Typically it involves building high-quality links while optimizing web pages and continually researching, all consuming lots of energy.
To make life easier for you, consider hiring an SEO agency or even an SEO consultant to streamline the process.
The first will offer services including content creation, outreach, backlink building, and optimization. With enough time, it can be a very worthwhile investment.
Be careful though.
There are a lot of shady agencies that have blackhat practices that will do more harm than good. If they can find guest post opportunities for you and perform legitimate activities, then go for it.
SEO consultants, on the other hand, will guide you personally through the steps you need to take. They will recommend based on their experience what would be best for your business type.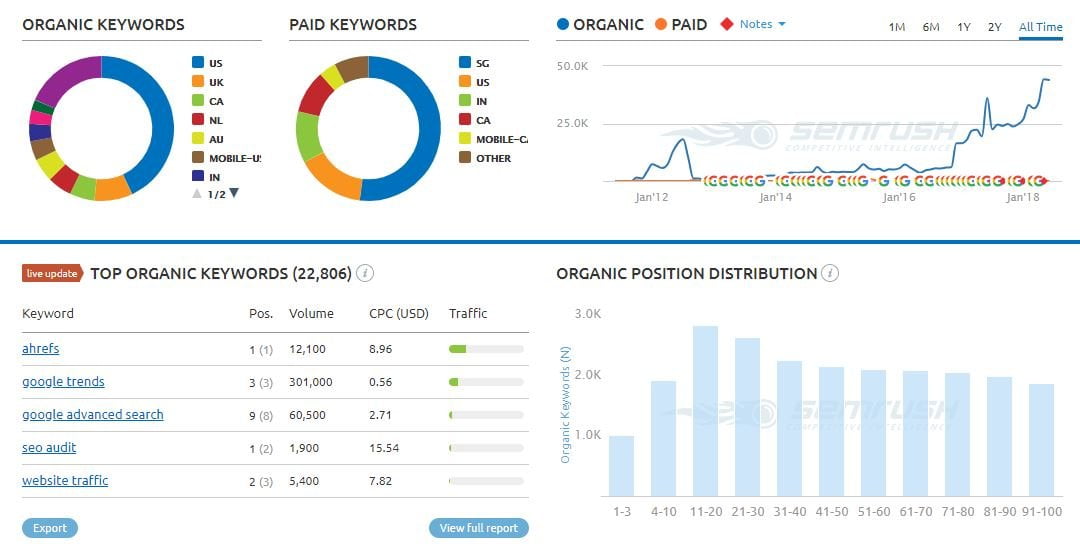 For keyword research, studying the competition, and alike, SEMrush will be your best friend.
Enter any domain name and you will be given in-depth data on their SEO performance. Traffic levels, top keywords, and backlinks are all on the table.
This is a great tool for understanding your own website or learning from competitors. You get a few free searches every day if you want to use it casually, otherwise, you'll need to upgrade.
You can also enroll in my SEO copywriting course to learn more.
Do you have social media accounts for your business? Of course, you do.
More than a quarter of the world's population are active social media users. This means that your target demographic is ready to be marketed to.
They are needed to engage with your customers, share content, and drive traffic. Social media requires constant attention to make it worthwhile, though.
A free tool that will greatly help you automate social media marketing is Hootsuite. While there is a premium version, the free one is more than enough to begin.
You can attach up to 3 accounts to schedule posts, collect analytics and create reports. It will save time by automating content while giving you valuable insight into your progress.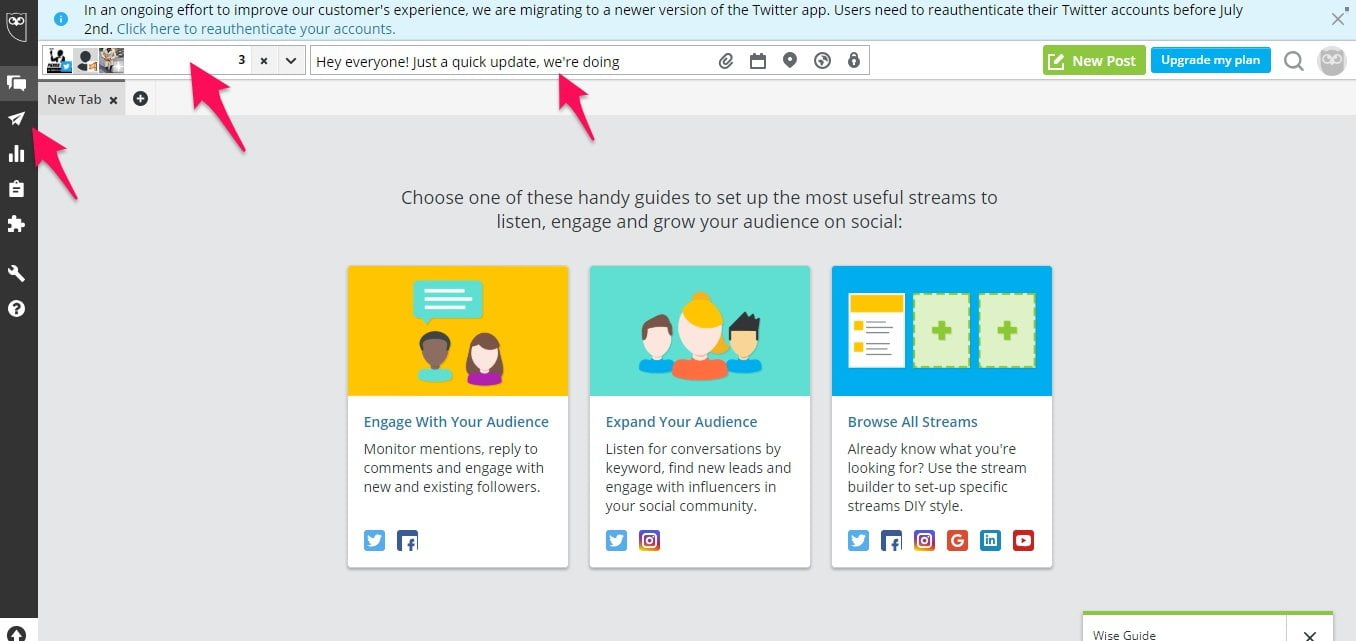 IFTTT is another you'd be missing out on if you didn't use it.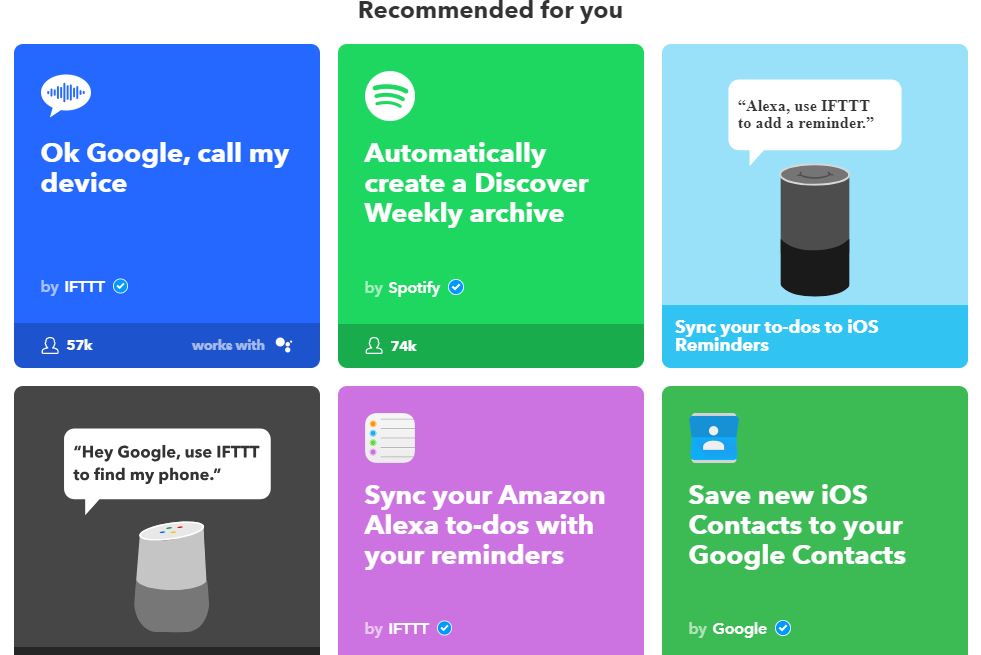 You can connect practically any apps imaginable to do whatever you like. Want to automatically post your Tweets to your Facebook page? Done. How about instantly sharing your latest posts on Linkedin? No problem.
Email marketing automation
Collecting emails to send out newsletters and promotions is fantastic for staying in touch with your users. It also creates opportunities to earn extra revenue.
Did you know that for every $1 you spend on email marketing, the average return is $44? Not bad.
Email marketing just so happens to be an easy area of your business to automate.
Mailchimp is a great tool to help you do so. You can sign up for free to create email lists, signup forms, campaigns, and more. It integrates with major platforms you might already be using too, like Shopify, WordPress, and Magento.
Sign up for an account and create a new subscriber list from the top menu.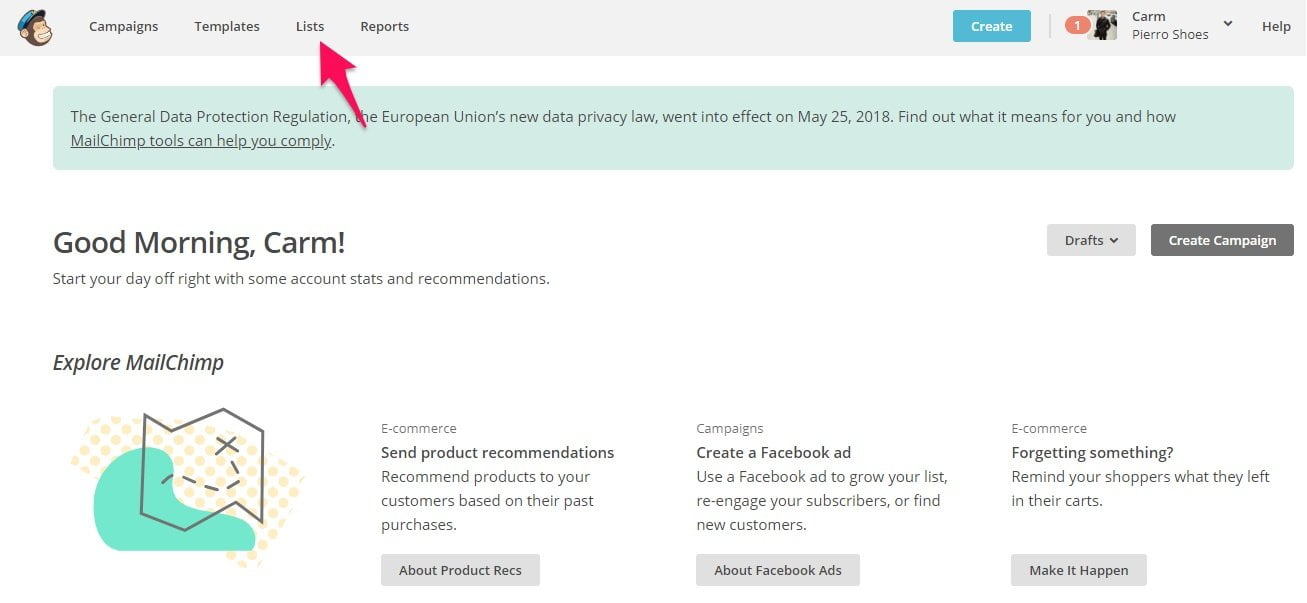 Then, click the "Create List" button on the right side.

Fill out all of the needed information on the next page. This includes the subscriber list name, the default email address, and some other options.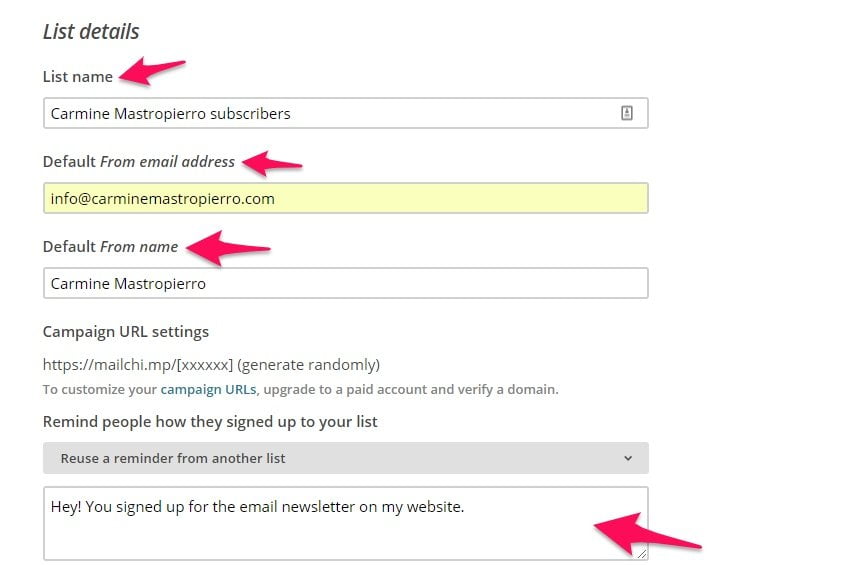 Save it and you're ready to start email marketing!
I used to use the Mailmunch plugin for WordPress, it allows you to create forms, landing pages, and more to connect right to your lists.

Once you're set up with the email marketing solution of your choice, try launching a drip campaign. These are emails that slowly get released to your subscribers over a set period of time.
It will save you from manually sending them and opens up the opportunity for easier split testing.
If you are an e-commerce store owner, you could be generating a lot more sales with email marketing. Look at what Unbounce found about customer behavior.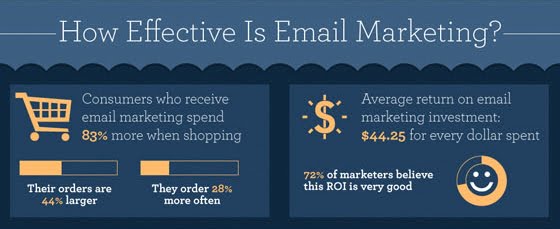 Inventory management automation
If you sell physical products, you know firsthand how much work goes into managing inventory. Barcodes, variations, and stock are just a few things you probably worry about. I've been there too.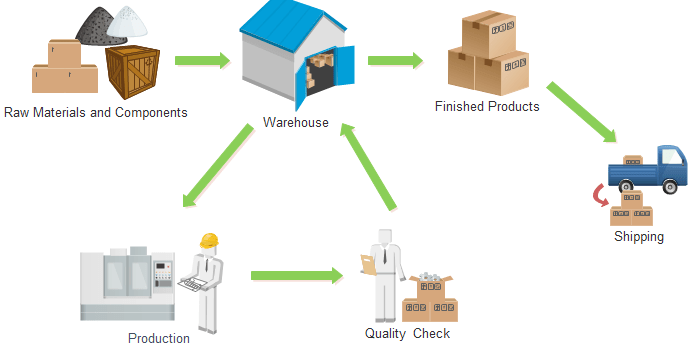 When I sold physical products in the past, inventory was always a pain point. Having customers place orders for products that were out of stock would cause a headache.
Choosing the right platform before you begin can prevent these problems. Shopify, BigCommerce, and major e-commerce solutions have built-in inventory management.
They organize your products in categories, collections, and with common traits. If you sell items with colour or size variants, those are organized as well. It takes a lot of weight off your shoulders.
Holding inventory is only half the battle though. Shipping is the rest. Luckily, services like ShipStation exist to automate this for us.
They will handle all of your fulfillment, labels and tracking so you don't have to worry about a thing. Use this as an opportunity to expand into other marketplaces or create more products.
Automating your customer service
Nurturing relationships with leads, customers and clients can be done in many ways. From phone calls to follow-ups and emails, it plays a role in every business.
Customers can have questions, or concerns or may need help at any given time. You can't leave them hanging.
55% of customers would pay for a better customer service experience. Never forget that it's a huge part of your brand and product.

To handle your overall customer relations, solutions like Zendesk and LiveAgent are wise investments.
They allow you to offer ticket systems, create lead scores, reduce churn, organize contact information, use live chat, and more.
Accounting automation
No one likes accounting. Well, maybe except for accountants.
For the rest of us, automation and outsourcing will do wonders. One of the easiest ways to begin is by hiring a bookkeeper to track all of your business expenses, revenue, and finances.
Come tax season, you'll be happy you have all of this organized.
Upwork is a good place to look for an affordable bookkeeper.

You can conduct a Skype interview, browse through their portfolio, and ensure that they are a good candidate.
Freshbooks and similar software are solutions that will streamline your accounting if you'd prefer to use a tool. They will help you:
Track your spending.
Create customization invoices for clients.
Bill in multiple currencies.
Keep your team's hours and pay organized.
Project conversations and file sharing.
Security automation
Google stated that from 2015 to 2016, there was a 32% increase in hacked websites. When it comes to web security, it's better to be safe than sorry.
The last thing we want as business owners is for our website compromised when it could've been prevented.
I recommend that every website owner looks into using Cloudflare. Their free plan offers attack protection and a secure socket layer certificate. Both of these are priceless to webmasters in the case of emergencies.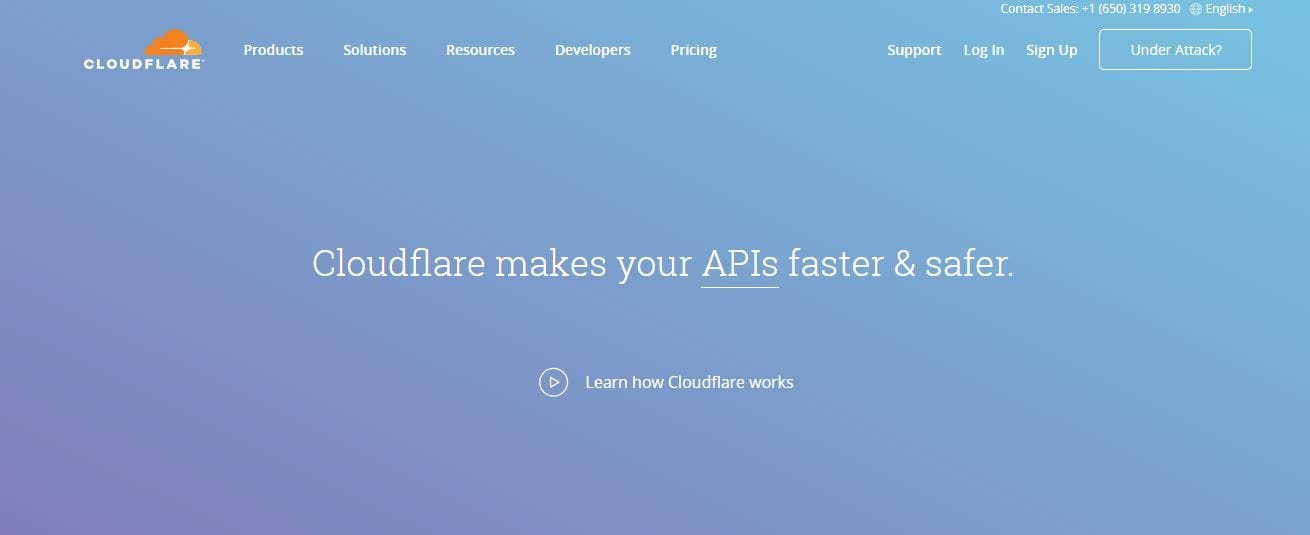 There are also many platform-specific plugins and apps to take advantage of. For example, WordPress has WordFence which blocks malicious login attempts and attacks.
Automated backups should also be high on your priorities. They are featured for free on numerous web hosting services. If you need to pay for backups, it's still well worth the safety and peace of mind.
Automating the hiring process
Cover letters, resumes, interviews, scheduling, and the list goes on. The hiring process can be tedious. Why not make it easier for everyone? Automating the hiring process is a lot simpler than you may think.
Zip Recruiter is a popular service for finding new employees. You can create a job opening and they will send it to over 100 other job boards.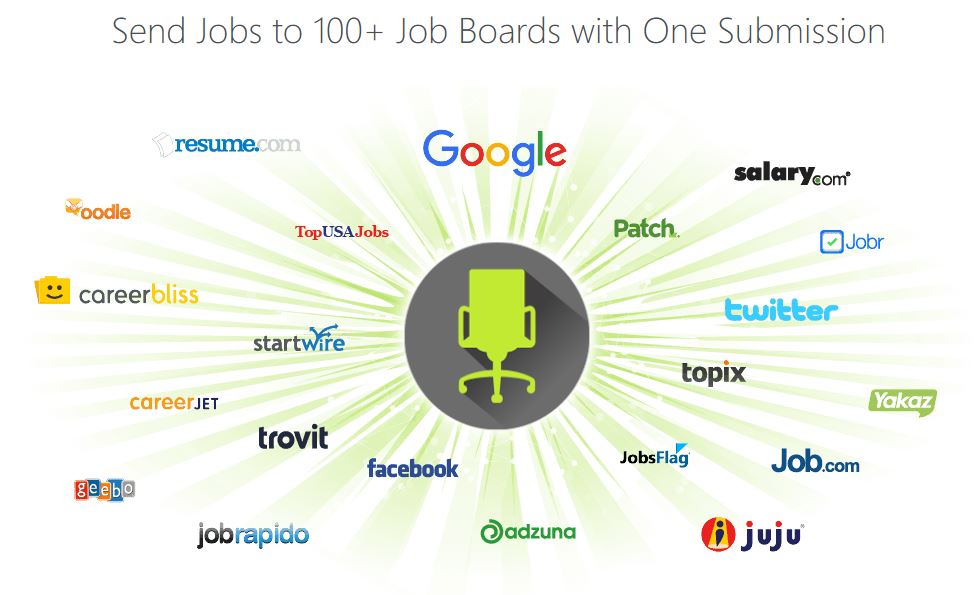 Think about how many potential prospects you could be reached in a small amount of time. Instead of manually creating accounts and posting, it will all be done for you.
Email automation and assistants
Some of us look forward to them. Some of us don't. Either way, emails are a part of our life.
If you're like the average business owner, you probably check them quite frequently.
Carleton University concluded that we spend up to 17 hours per week doing emails. This can quickly absorb time that is better put into other tasks. The solution? Virtual assistants.
Having someone handle and organize all of your emails will make you a heck of a lot more productive. If that sounds appealing, look into freelancer platforms for virtual assistants.
Upwork like we mentioned in the content section is a great place to check. Freelancer and Guru are other websites that can be just as effective.
Payments
Collecting payments, sending invoices, and creating quotes is the norm for many business owners. While not necessarily difficult, it can be repetitive.
Having a PayPal business account is an effective way to handle all of these tasks. You will be able to send invoices to your clients, track revenue, and use it as a payment gateway.

This will be especially useful for business owners that sell products or services through a website.
Final thoughts on how to use automation in business
Automation saves time, money, and energy.
If that isn't motivating enough, I don't know what is!
Business owners can automate and outsource any component of their business. You should audit what takes up most of your time or expenses. Some of these components include:
Customer service.
Email marketing.
Social media marketing.
Inventory management.
Search engine optimization.
Payment processing.
Website security. your business?