Approximately 67% of businesses don't have a strategy in place to prevent or win back churning customers. Are you one of them?
Losing customers is a natural part of business; you can't win them all, as they say. When customers churn, though, both revenue and profit take a hit. Re-acquisition costs also rise as a result of an attempt to get them back.
Ensuring that your churn rate is as low as possible needs be a high priority for every business. This begins with having both a preventative approach and an after-sales strategy.
Without these in place, you may be losing out on customers that you could otherwise keep. Ahead, you will learn why your customers might be churning and how you can fix it for them with proven techniques.
Engage and ask for feedback
Sometimes all you have to do is ask.
Genuine feedback from customers and users can provide deep insight into what is and what isn't working within your business. There are several different ways you can begin engaging with your customer base.
The first of which is social media.
Platforms such as Twitter or Facebook are great mediums to ask and answer questions. Here are some ideas of what you can use them for in terms of customer engagement.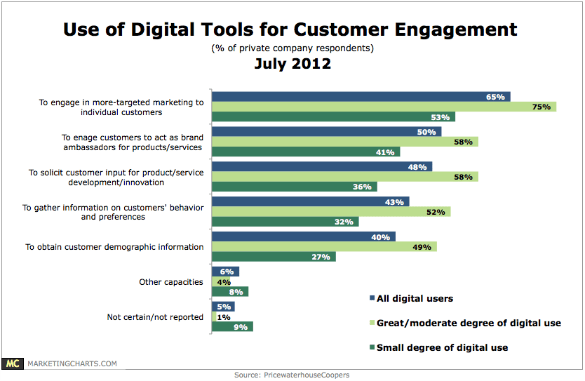 Something as simple as asking for feedback can bring out useful responses in your followers.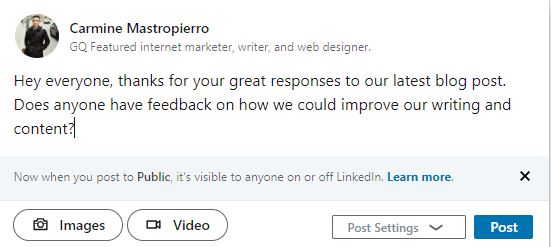 Secondly, you can't go wrong with a classic survey. With tools such as Google Forms, you can begin the customer churn analysis process for free.
And it's super easy to send out to an email list.
Visit the Google Forms dashboard and click "Blank" under "Start a new form."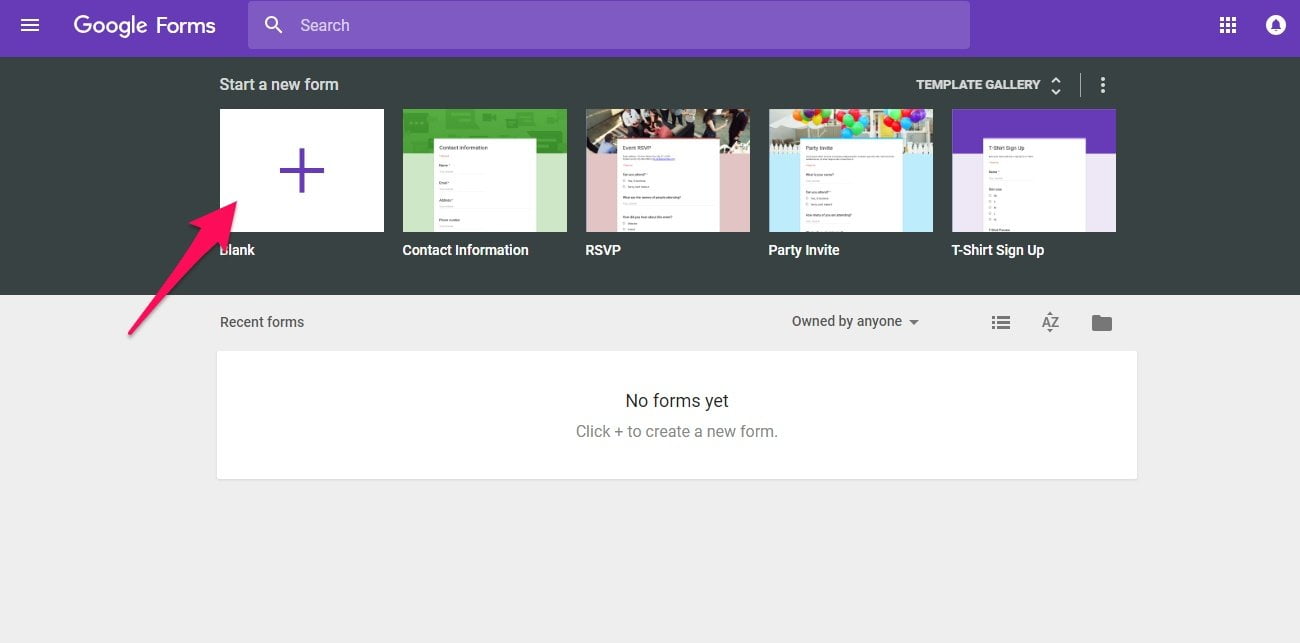 Next, give your form a title and description. Both you and the customers will be able to see this, so make it descriptive.
Add as many questions as you like. Multiple choice and short answers have better results in my experience sending out forms.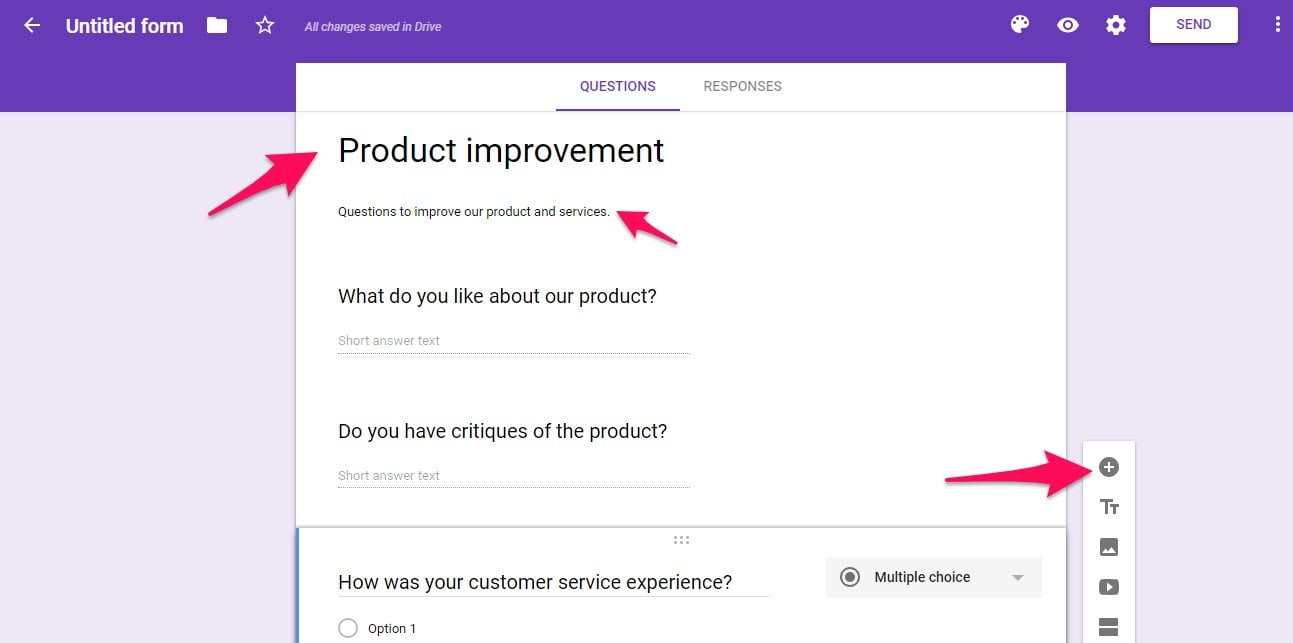 Ask customers what features they would like, what improvements you can make, and if they have any recommendations in general.
Once you're finished, it's time to send this bad boy out!
You have a few different options.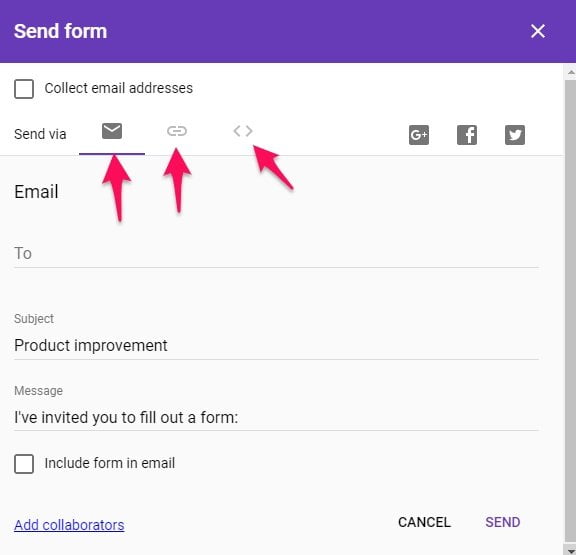 You can email it to people directly, embed it, or share the link. I recommend sharing the link with your email list to make it the most convenient.
Over time, you will collect a sizable amount of data to work with. You can use this to optimize your products and customer service. Both of these can reduce churn rate as it improves the customer's experience.
Follow up
So, you land a client and make a big sale. Is that the end of it? Nope, not by a long shot.
Don't be one of the businesses that stop right here. Without interaction and keeping up to date with your customers, their churn rate is most likely going to increase.
I've been there too, and after a while in the business, you learn relationships are everything.
Following up and after-sales service are key to reducing churn rate and developing relationships with your customers.
After someone has purchased from you, ask how they are enjoying the product. Answer any questions they may have and put their needs first.
Here's a great template from Hubspot that you can use for inspiration.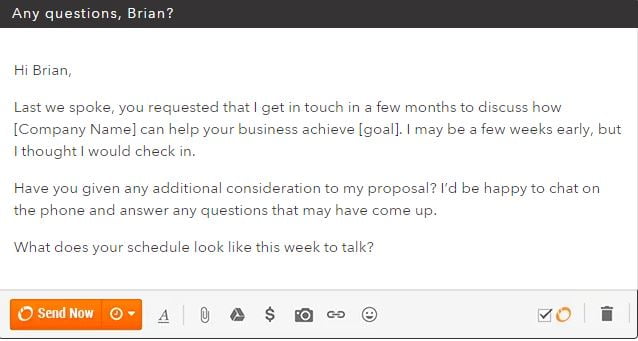 Going out of your way like this shows customers and potential clients that you care about their experience.
Even if they have complaints, addressing them has been shown to build brand loyalty more than the average happy customer.
If you're in the process of acquiring a customer, it's estimated that 80% of sales require 5 follow ups before succeeding.
You could be churning customers before you've even sold to them if you give up too early. Use this as an opportunity to display incredible customer service, offer a free demo, or provide other value.
Educate the customer
It's not enough to just give your customer a great product. You need to give them the resources to excel at using them.
This can help lower the churn rate as there will be less of a learning curve. Customers may opt-out if they find using your product too difficult.
E-books, webinars, FAQs, and tutorials are great ways to offer free resources. These should answer common questions, guide users through interfaces, and include step-by-step instructions.
Infusionsoft nails this.

They help a help center which makes using their software easy. If customers have any questions, there's a forum they can go to for help and discussions.
On top of this, they have an active blog that provides deeper insight into topics that their clients are interested in. Still, need a boost? Well, Infusionsoft offers consulting and training.
That's dedicated to their customers!
So, take note of them. Go out of your way to ensure that your customers don't struggle just to use the product, let alone get great results from it.
Even if customers don't use this material right away, it can make them more confident knowing that it's at their disposal.
This is a great preventative approach to customer churning. Do you offer any extra resources at the moment? If not, you may want to get started soon.
Try using software like ConvertKit if you need the tools to reach your audience and convert them into customers.
Target the right audience
Are you targeting the right customers?
If you are driving low-quality traffic to your website, the odds are that it won't convert or become a long-term customer.
You want to target people that fit your target demographic perfectly. This way, they are more likely to purchase from you and develop brand loyalty.
How can you target the right audience? A great way to begin is by taking advantage of free market reports.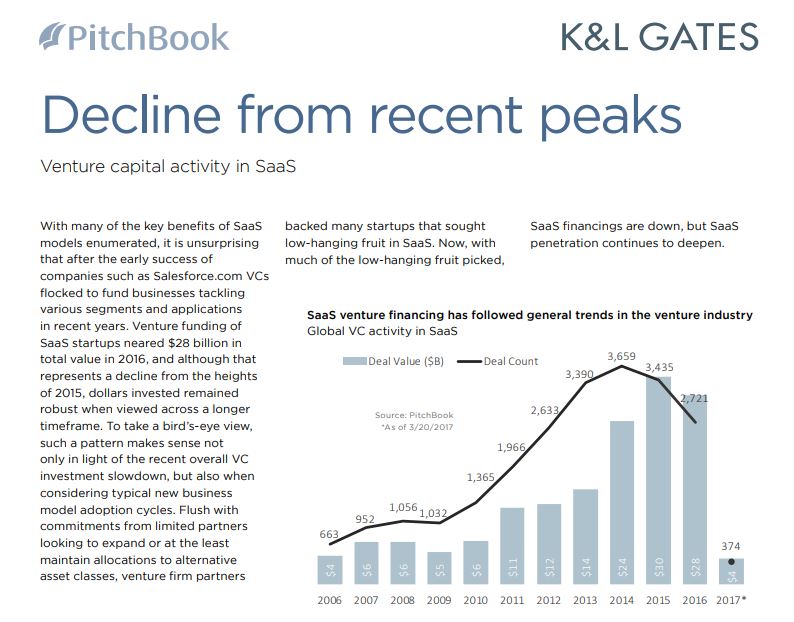 These provide information on demographics, consumer behavior, and industry trends which you can use to improve your marketing.
As well, tools such as Google Analytics can attach directly to your website to collect user data. Visiting the audience section, you'll know your user's locations, languages, ages, and more.

You'll know everything from their age, and interests, to location and more. This information can further shape how you promote your products.
Put the customer first
According to a study done by The Rockefeller Group, 68% of customers leave because they believe you don't care about them.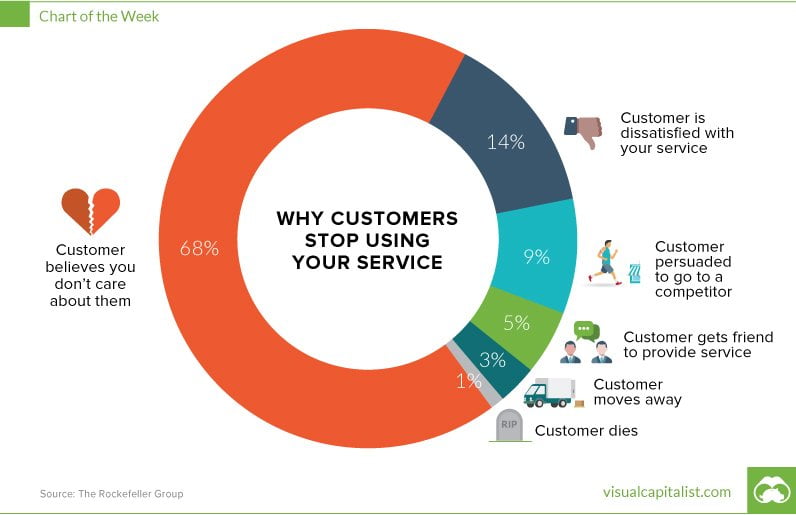 This shouldn't be an astonishing surprise. Your customer service is essentially a part of the product you offer.
It represents how your brand interacts with customers and foreshadows what they can expect in the future. If it is poor, customers are less likely to return or stay.
Do you remember the last time you received poor customer service? How did you feel? I bet you don't buy from that company anymore or recommend them to anyone.
Even if your competitors have the latest and greatest technology, you can always outdo them with amazing customer service.
Put the needs and wants of customers first. Always keep a positive tone and try to make every situation beneficial for them.
Did you know that a single happy customer results in nine referrals on average?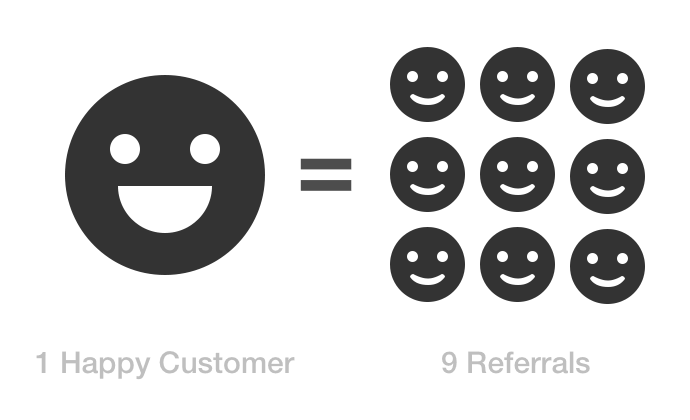 That means if your average customer value is $100, you could be generating up to $900 more in revenue by refining your customer service.
I'll give you a real-life example.
I remember a few years ago, I used to own a fashion e-commerce business. Everything was going great. One day, a very nice lady from France ordered a jacket from me. Being a bit too hasty, I shipped out the incorrect one.
She let me know, and I really wanted to make up for it. So, what do you think I did? Refund her like most people would and leave it at that?
Nope.
I told her to keep the jacket, that I would ship her the correct one, and that I would throw in a free pair of shoes.
Her reaction?
Priceless.
She was above and beyond excited and grateful. That customer ended up purchasing many more times from me so that loss I took resulted in a loyal customer and much more revenue.
As well, make sure that emails and phone calls don't go unanswered. Responding too slowly can make customers impatient and not feel important.
If you have their name, use it in your interaction to make it more personable. It's been proven that people will like you more when you use their name in conversation.
I get it, though. You have things to do, you can't always answer the phone or be on your email. But that's why chatbots exist.
These are automated bots that will interact with customers while you aren't available. You can tweak them to send specific responses, funnel leads, and collect information.
Do you sell on Shopify by chance? If so, I'd recommend Gobot since it's free.

Other ways to bump up your customer service is with free consultations and demos.
Show them around your product and make doing business with you as easy as possible. Doing this also gets their foot in the door, making them just that much closer to the sale.
Analyze why customers churn
Preventing churn is essential. But understanding why it happened is very important, too.
YouGov did a study that found the main reasons why cable television customers cancel their subscriptions.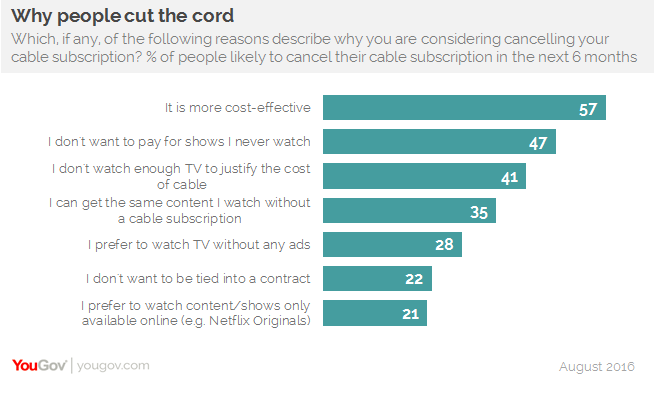 The reasons, of course, will be different for every business, so it's crucial to develop your own analysis.
One of the simplest ways to discover why customers have left is through a questionnaire upon exit.
Have you ever canceled a subscription for something and had to fill out a form asking why? This is exactly what I'm talking about.

A basic form that asks for the customer's reason for leaving and any extra comments can provide a lot of information on churning. Google Forms, as I showed you earlier, works for this perfectly.
Similar to following up, as mentioned earlier, you can always follow up with an email or phone call to ask why they left.
Following these steps will allow you to boost customer retention and your long-term revenue.
Final thoughts on reducing customer churn
User churn is a serious problem that many businesses face, especially in the subscription and SAAS markets.
The first step to prevent customers from leaving is targeting the right audience. If you sell e-commerce solutions, but the users you attract are agency types, I doubt you'll make many sales.
Use market reports to understand your ideal customer so you can better target. As well it gives you insight into behaviors and trends that you can use to craft your marketing.
Offer resources like demos, training, or webinars to ensure that customers are experts with your product. If it's too hard to figure out, you risk increasing customer churn.
Similarly, use chatbots and autoresponders if needed to keep the flow of customer service moving. You don't want customers or leads waiting long times for answers. Be prompt and positive with your responses.
Through social media or forms, ask for some feedback. You'd be surprised what kind of helpful answers you'll get, which can help you understand why people might churn.
Don't be afraid to follow up with an email or phone call to ask why a customer left. It can provide deeper insight, and maybe you'll win them back.
Check out my online courses to learn more about digital marketing.