You write the last line of code.
You kick your feet up and let out a big sigh of relief.
It's time to upload it to mobile app stores and let the money roll in, right?
Eh, not so fast.
While platforms will do some heavy lifting for you, every mobile app needs marketing behind it.
Promoting a mobile app doesn't have to be difficult, though.
I'm going to show you evergreen mobile app marketing strategies you can begin executing today that will help get your app off the ground and get users to download it.
Get all of your bases covered first
If you're building a house, where do you begin?
The foundation.
The same goes for marketing a mobile app.
Before you begin any fancy marketing tactics, let's make sure that you're present on the major app platforms below.
Google Play Store
As of April 27th, 2019, there are over 2.8 million Android apps available on the Google Play Store.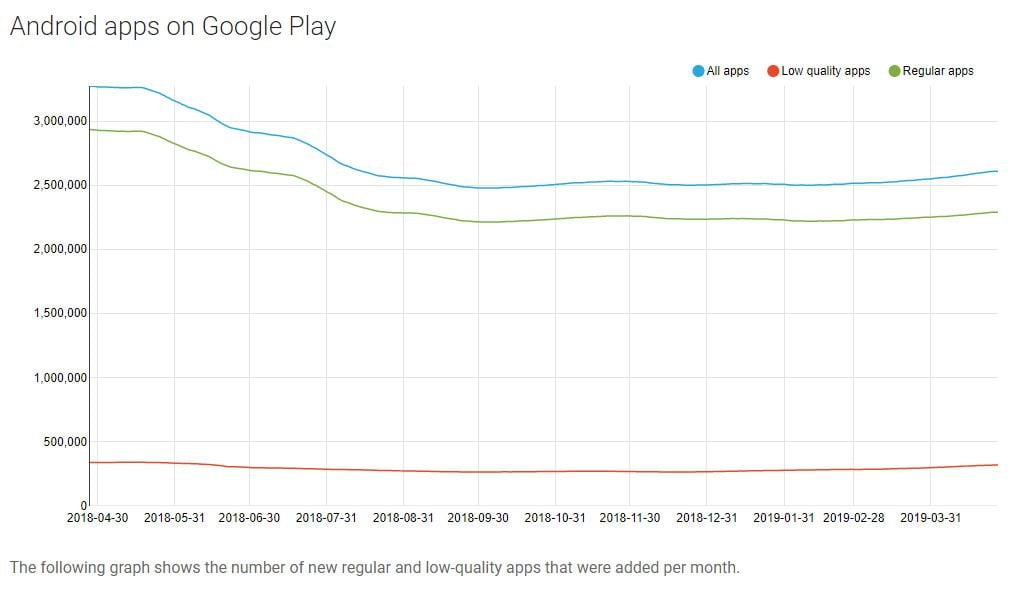 It's a massive platform with an even larger audience.
You'd be crazy not to be developing an Android version of your mobile app because you'd be missing out on so much exposure.
You can upload your app to the Google Play Store by first signing up for Google Play Console.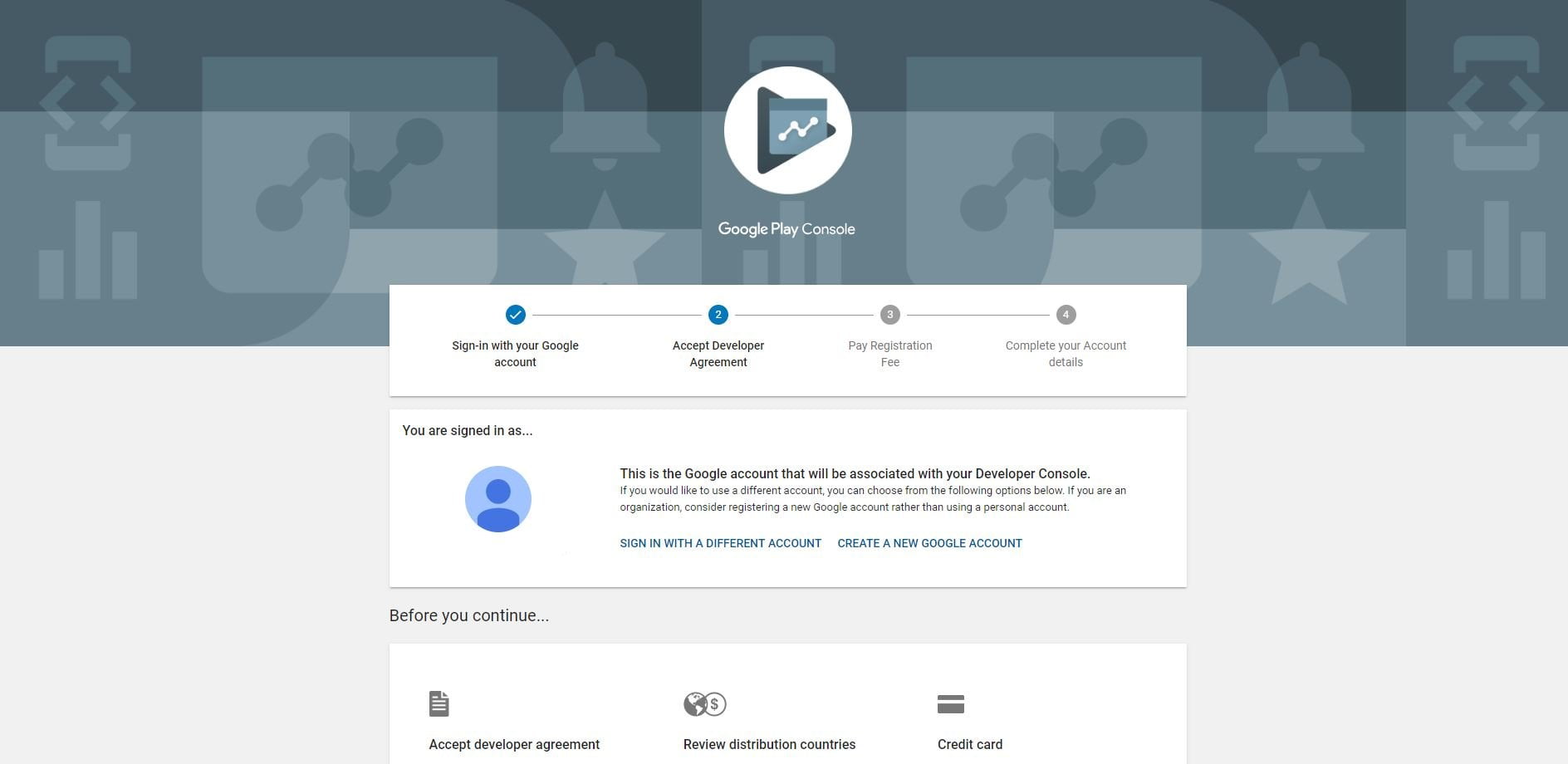 This will require you to sign in with an existing Google account and accept their developer agreement.
There is also a $25 fee to register.
Fill out the remaining account details once you have completed this process.
Follow the below steps to upload your app:
Click the "All applications" tab and "Create applications" on the Google Play Console dashboard.
Set the title and default language.
Create the listing information, set the price, and fill out the content rating questionnaire.
I recommend reading through Google's documentation on preparing release versions, managing APK files, and optimizing all of the details of your app before launch.
Apple App Store
Apple boasts over 2 million active apps in its store, which is not far off from the Google Play Store.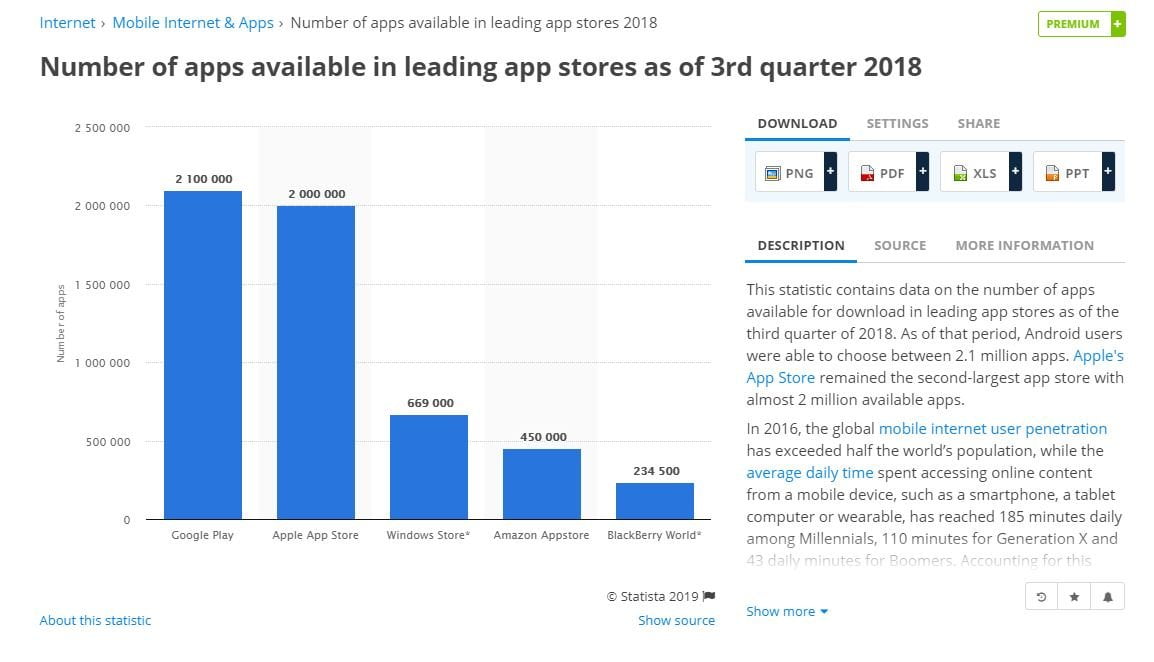 This is why it's absolutely essential that you create an iOS version of your app to sell on Apple's platform.
These two stores alone will allow any brand to reach millions of users.
You will need to ensure that you've set up a development certificate and development provision profile.
This is used to distribute your app, and the best way to do so is through the Xcode software, which most developers use for creating iOS apps.
Automatic signing can be enabled, and it will automatically create, manage, and sign certificates. Learn more about managing certs via the official Apple developers guide.
The next step is to sign up for iTunes Connect and the Apple Developer Program.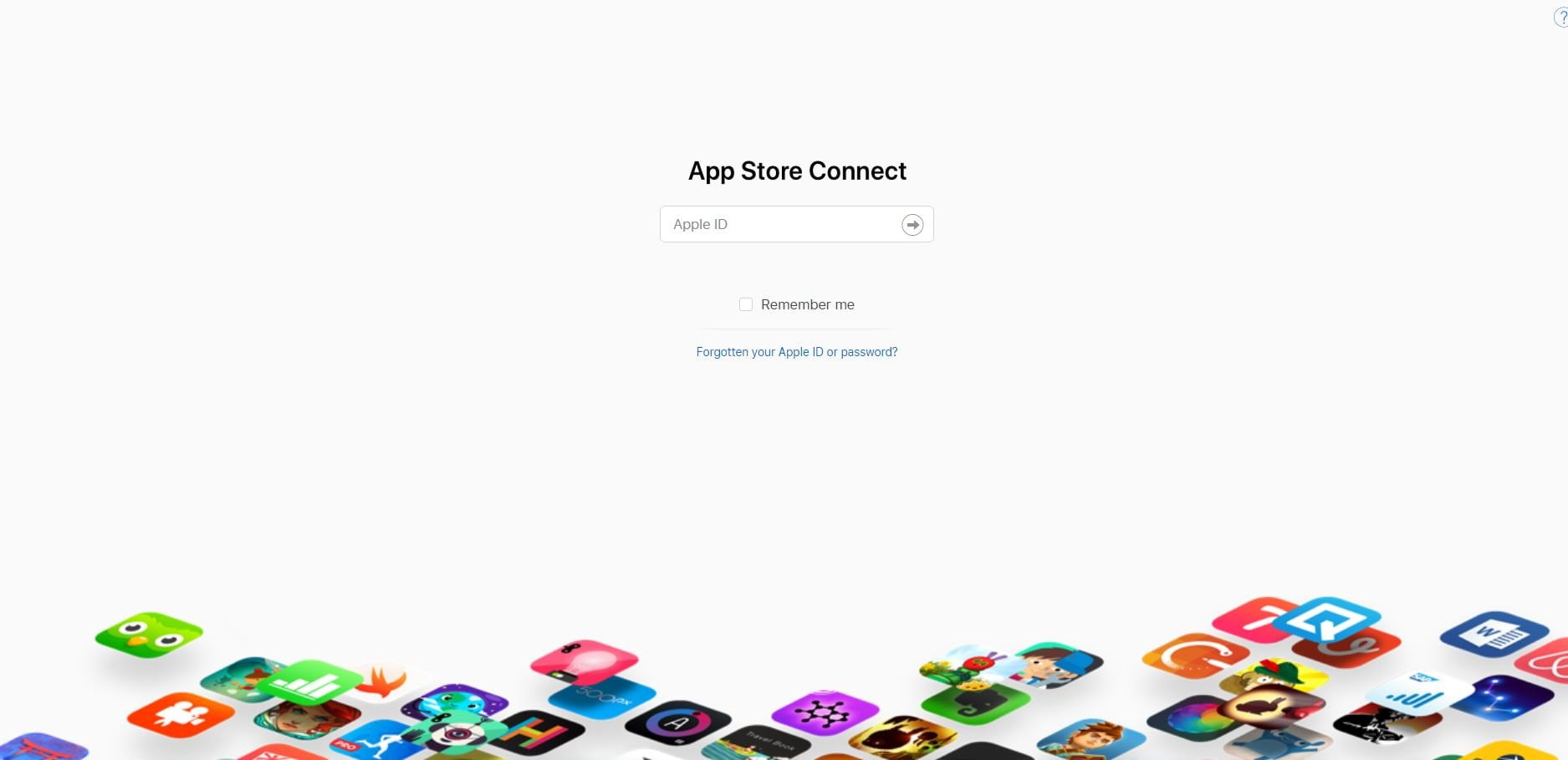 Select "My Apps" while you're in the iTunes Connect dashboard, and click on the plus symbol. Choose "New App" afterward.
This will require you to enter data like the bundle ID, SKU, app name, and other necessary information.
Follow the remaining steps that are outlined in the official Apple documentation.
Once your app is available on both of these app stores, it's time to get some people talking about your brand.
I once read an incredible post on Reddit from a user that shared the strategies he used to grow his company to $50k/month without spending any money.
One of the tactics was taking advantage of product spotlight and startup databases.
These are websites that allow businesses like yours to create a page detailing your new product, and they often feature them on the front page.
This gives developers and companies great exposure, and it costs absolutely nothing 🙂
Crunchbase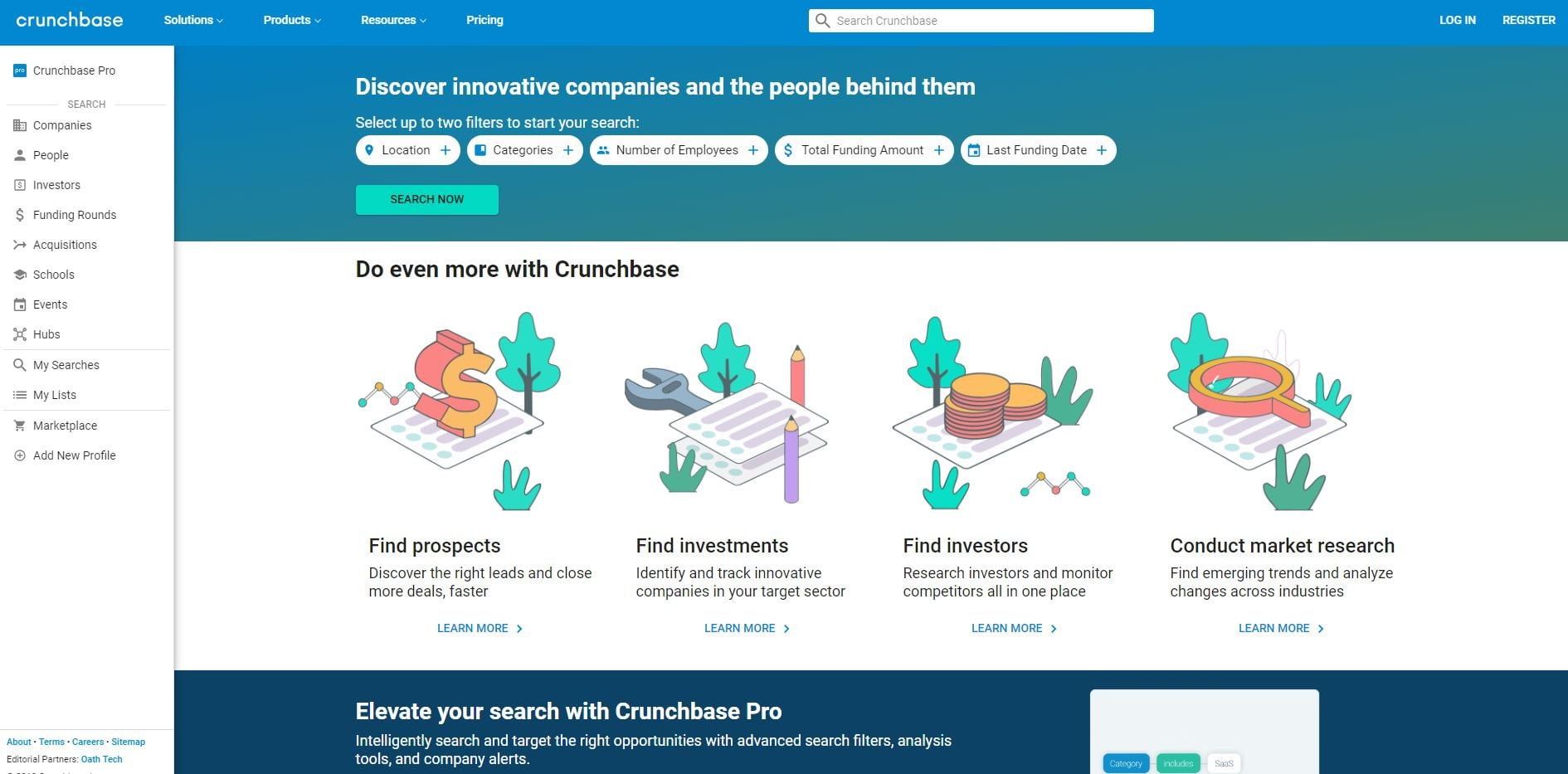 Crunchbase is a website that helps connect companies with new customers, investors, partners, and more.
Over 50 million people have used Crunchbase, including salespeople, market researchers, and everyday consumers.
You can register for an account here.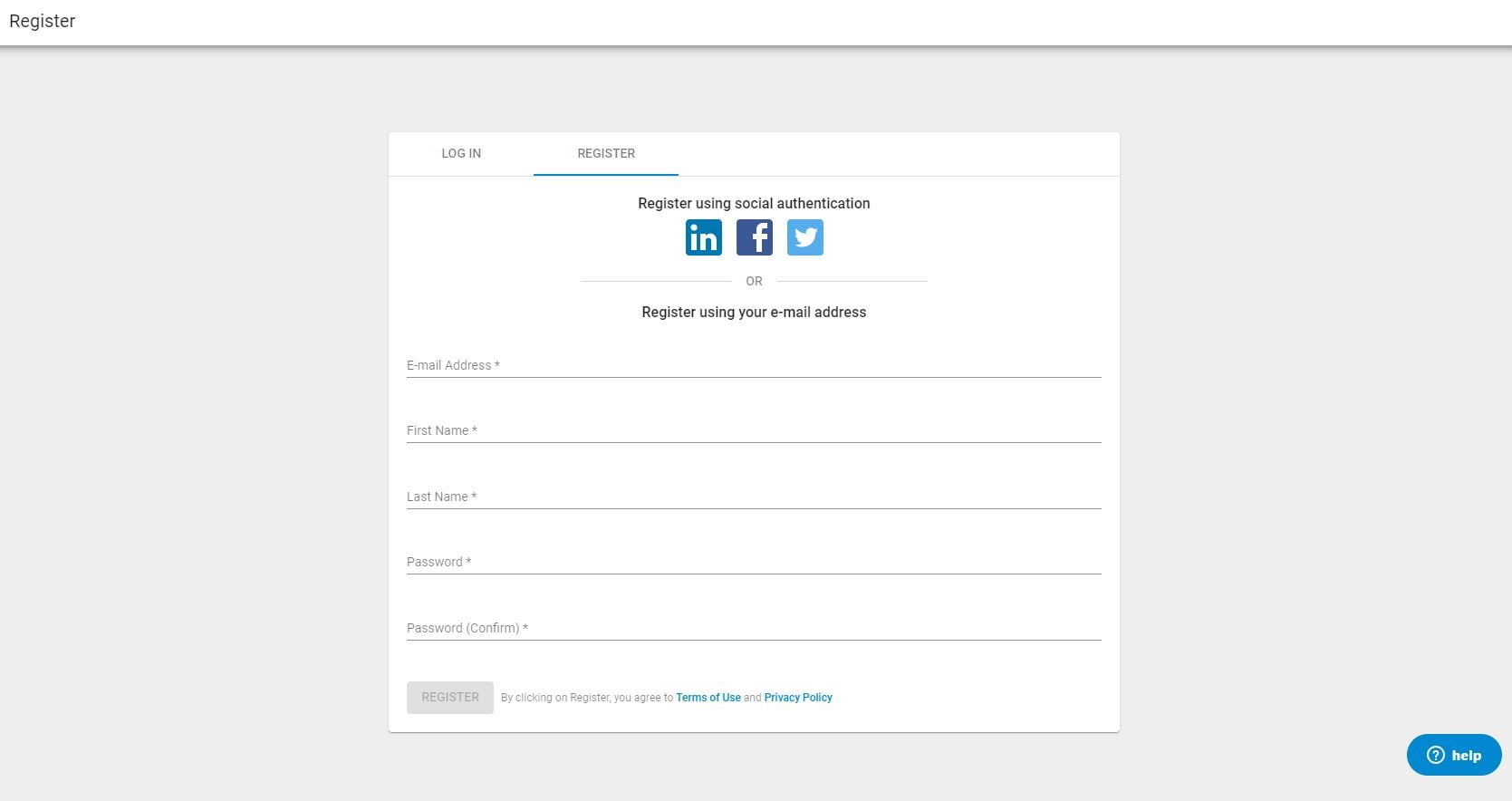 Fill out the required information or sign up through Facebook, Twitter, or LinkedIn.
Click the blue notification at the top of the screen afterward that prompts you to complete your account setup.
This will take you to the account wizard. Complete the three steps to finalize your profile.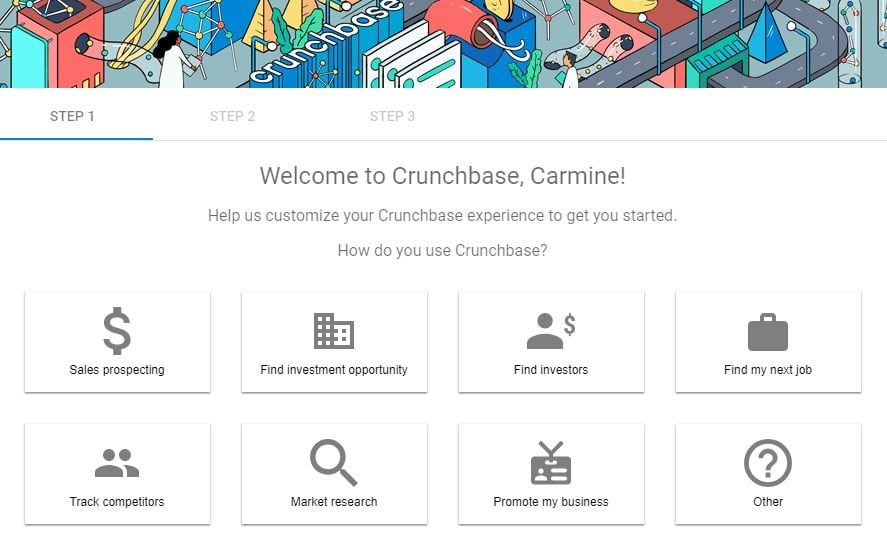 Once you return back to the dashboard, click "Add new profile" from the left sidebar.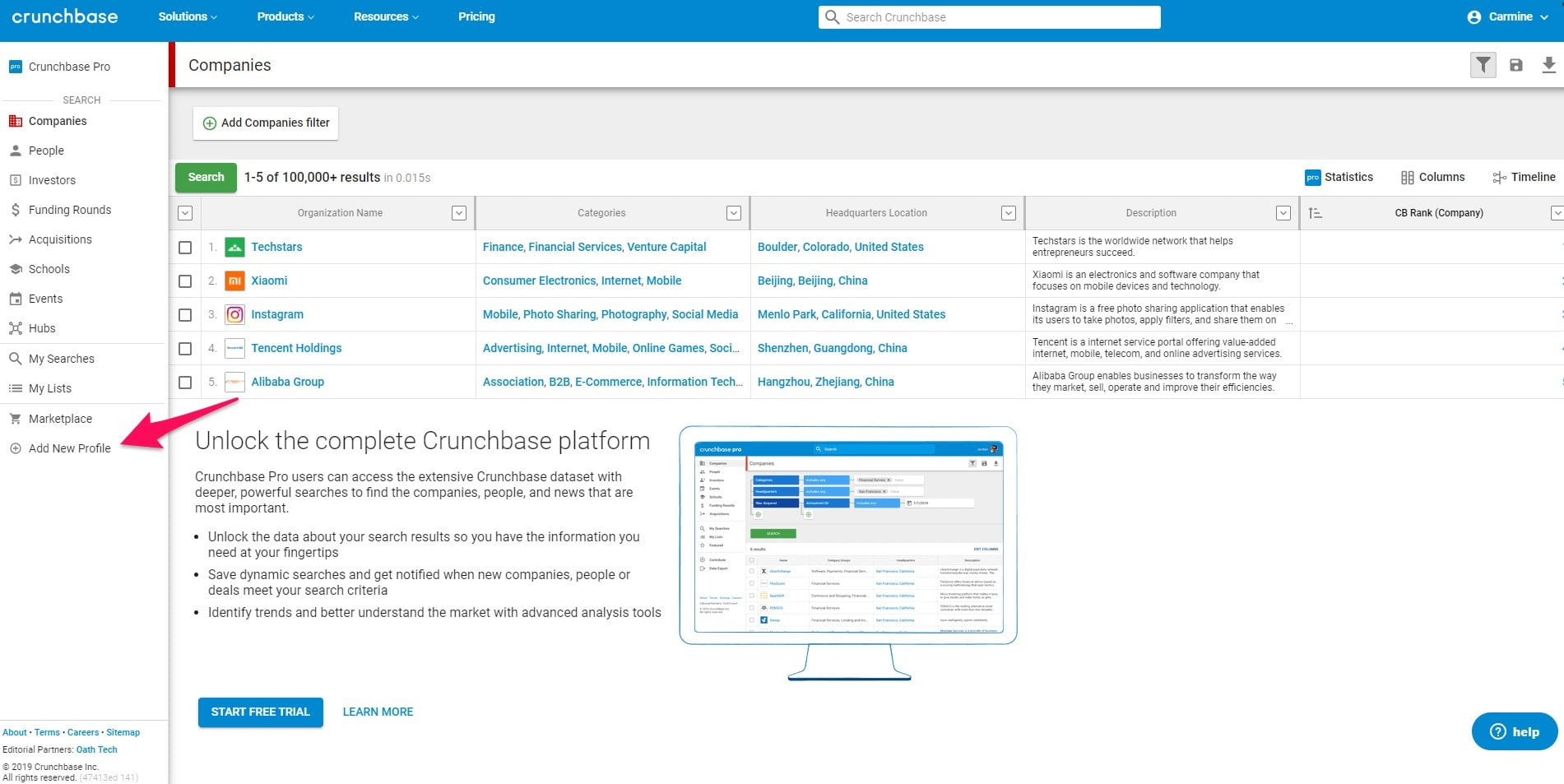 Select which type of business best describes your company, and fill out the mandatory information marked by an asterisk.
The more information you include, the better.
This gives customers, investors, and other individuals further insight into how you're performing.
Depending on who you're trying to attract will also change what you should put an emphasis on.
For example, if you want to attract investors, put an emphasis on the funding, IPO, funds raised, and similar sections.
Product Hunt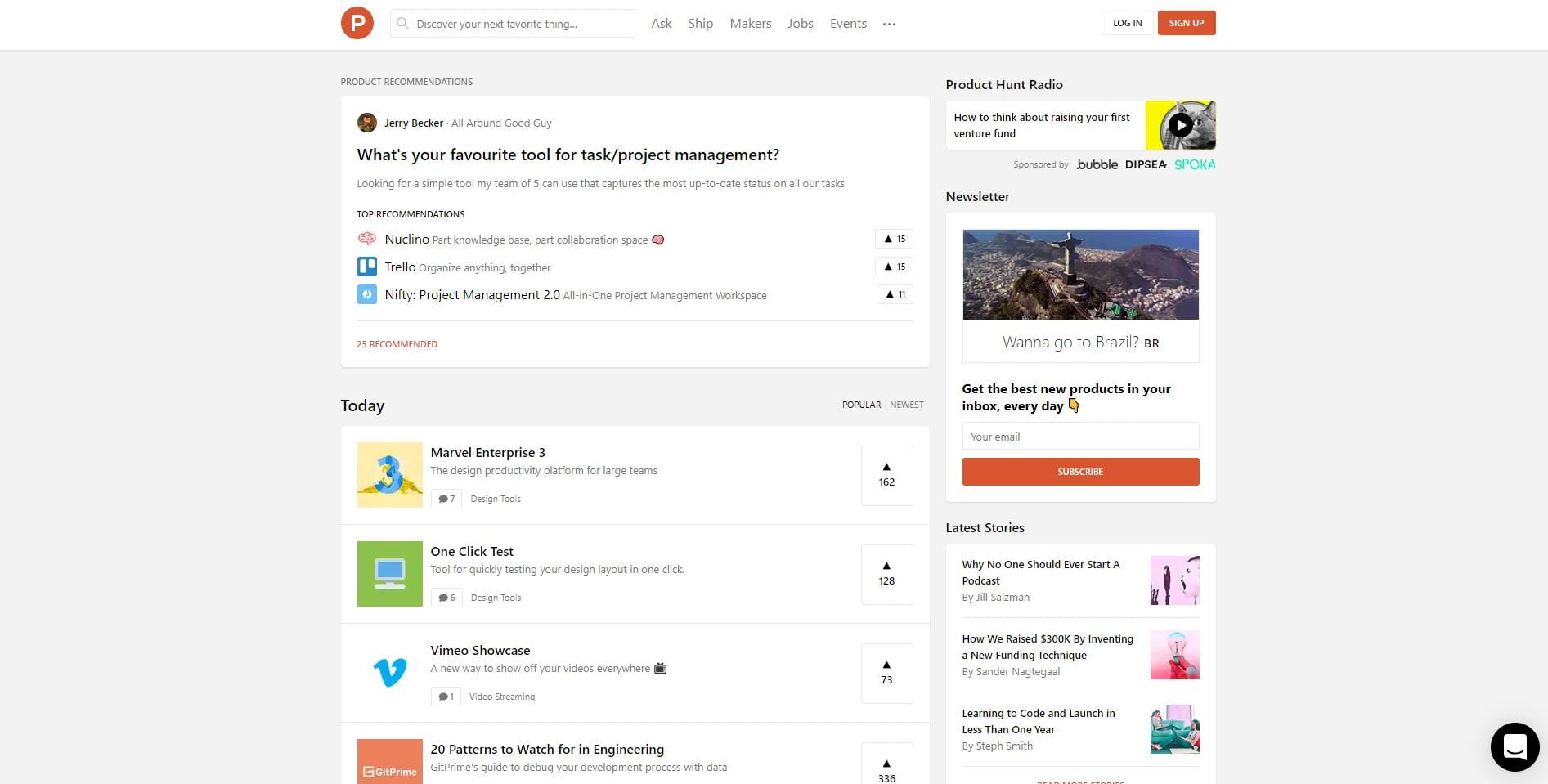 Product Hunt showcases the latest mobile apps, websites, products, and more every single day.
Your app could easily be chosen to be featured, which would lead to an immense amount of new sign-ups.
Click the "Sign Up" button on the top right to register for an account. They currently accept Facebook, Twitter, Google, and Angel List.
Select the plus button to the left of the messages and notification icons. Here you will be able to create a product to share with the world.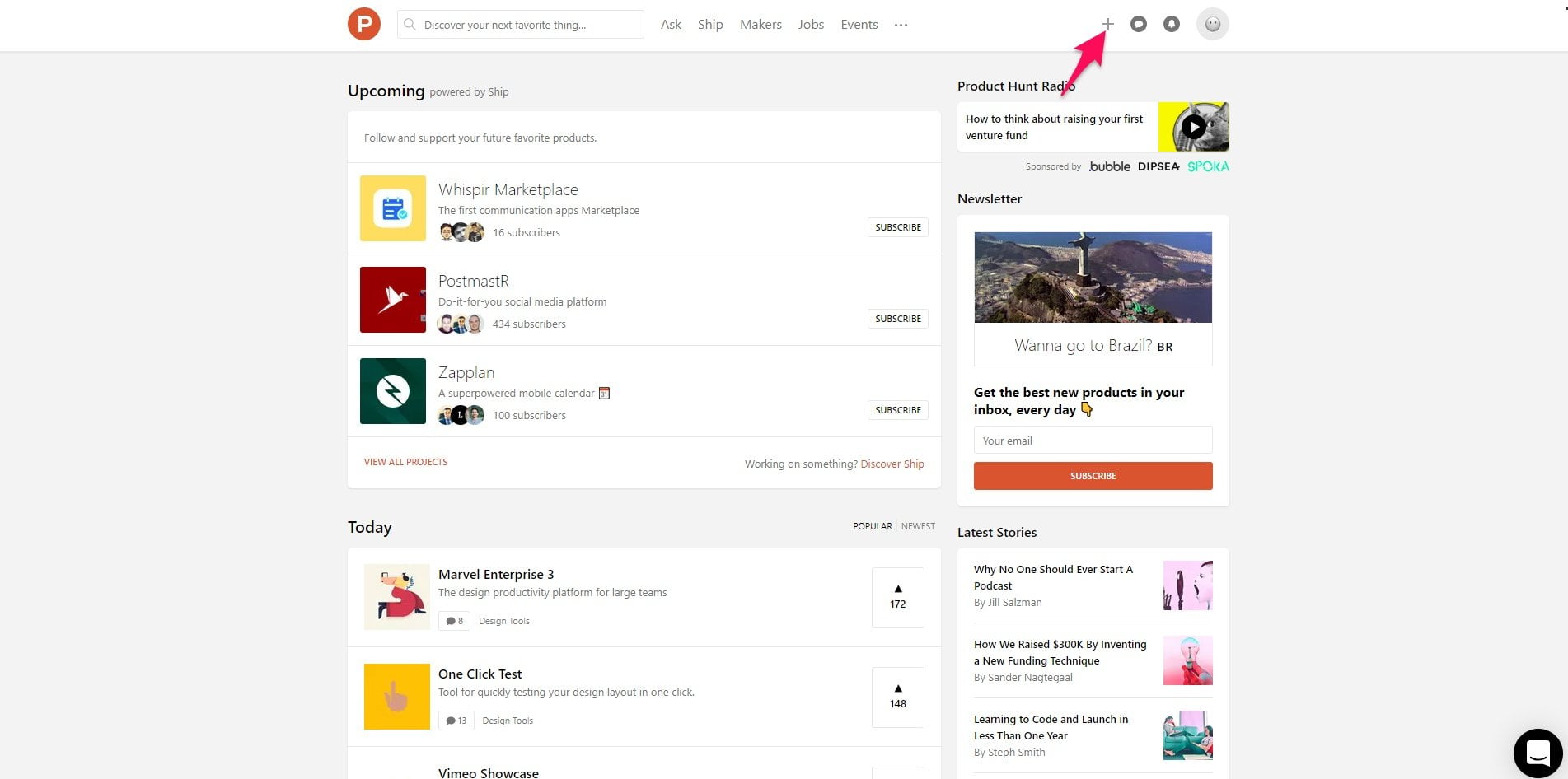 Note that your account has to be at least one week old to post a product.
Once you are able to add a product, fill out the following information:
URL: A direct link to the product.
Name: The name of the product.
Tagline: A short blurb describing it.
Topics: Choose relevant categories.
Download link: Enter the URLs to the app on the Google Play Store and the Apple App Store.
Thumbnail: Upload a high-quality logo or another photo here.
Status: Is the app in beta? Is it fully released? Describe the app status here.
Gallery: Include images showcasing the different pages and features of your mobile app.
YouTube video: Share a video link of a demo reel, review, etc.
Description: Here is where you will write an in-depth description of the app, who it's for, and what it does.
Angel List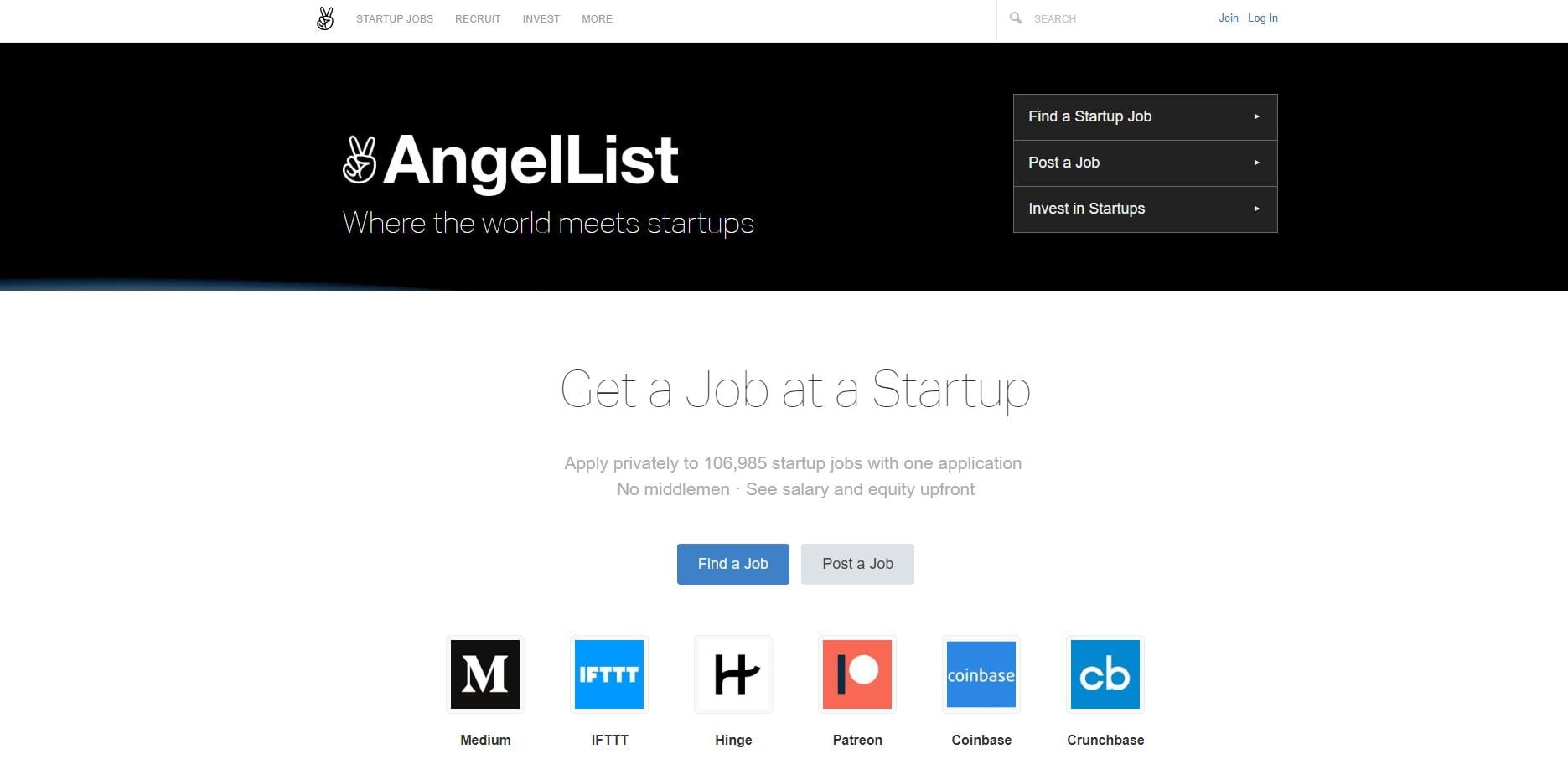 Angel List is the world's largest startup platform, connecting investors, customers, and job seekers all in one central location.
It's the perfect way to start marketing an app while also finding new team members and potential investments.
Click the "Post a Job" option on the front page to begin the registration process.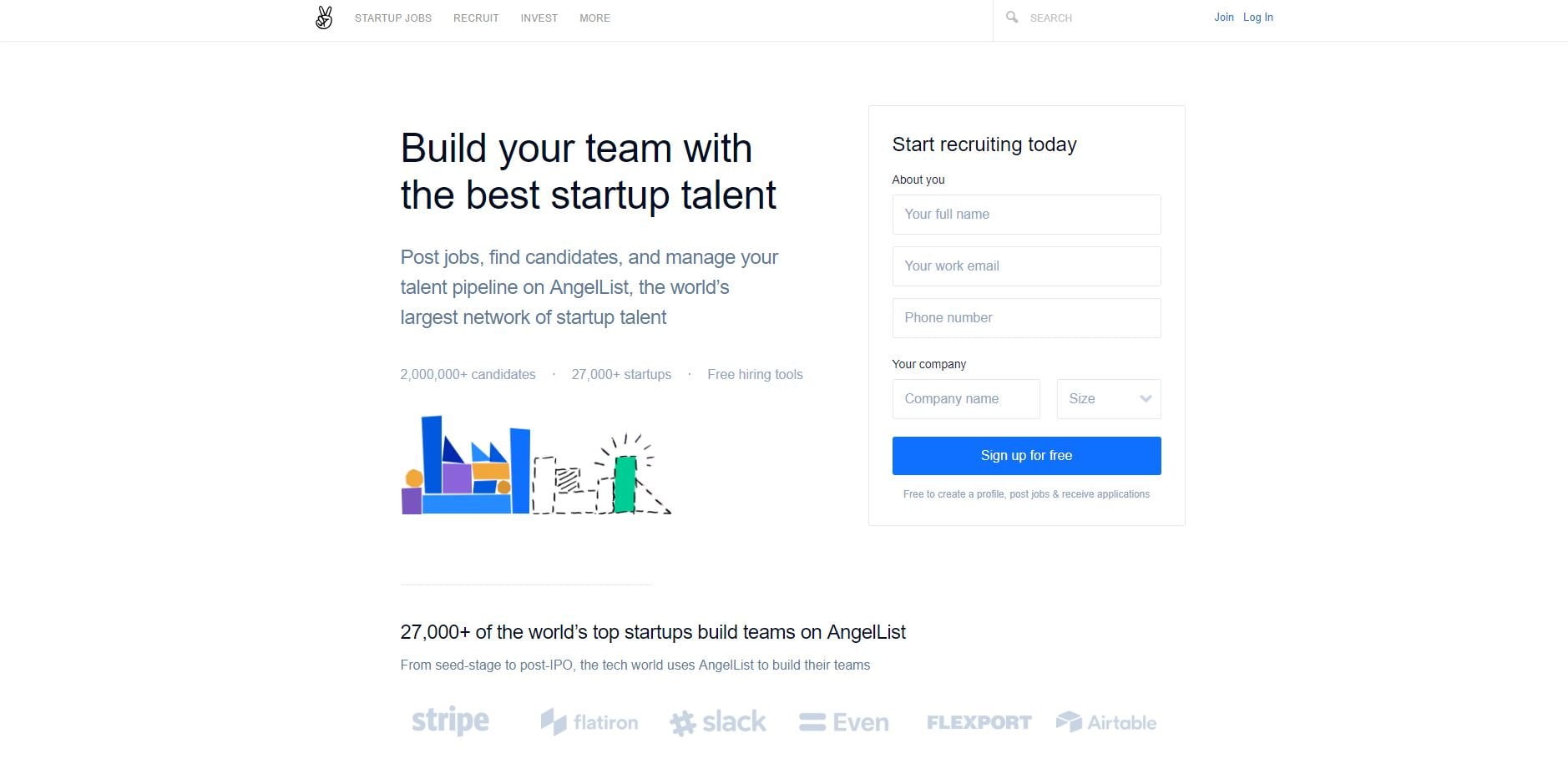 You will be required to enter information about your company and the job you are listing. This means that Angel List is specifically for mobile app companies that are hiring.
However, having your business on Angel List can easily lead to brand awareness, giving you the advertising boost you're after.
Get your content marketing game in good shape
I'm a thorough believer that every business needs to use content marketing to some degree.
In fact, 78% of consumers like to learn more about a company through content rather than advertisements.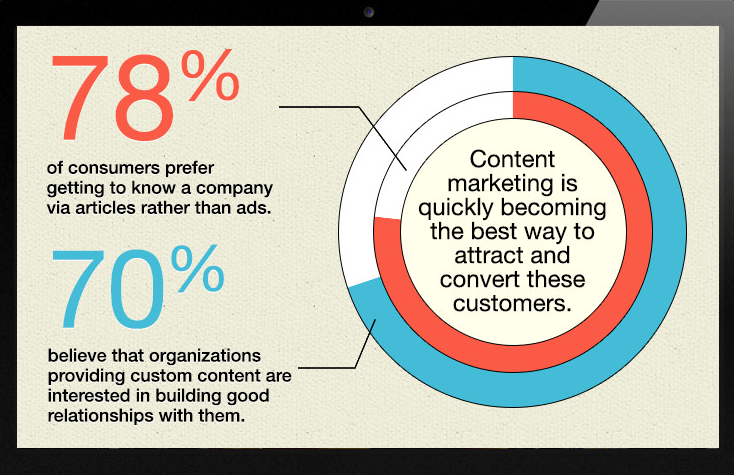 Here's how you can begin using content to grow an app.
Choose a channel and format
The key to successful content marketing is doubling down on a single channel and format — at least at first.
You want to build a loyal fan base that knows exactly when and what you're going to publish.
The big three formats are articles, videos, and podcasts.
I wouldn't say one is necessarily better than the other, but blog posts are universally the best place to start.
Articles allow you to reap the benefits of SEO easier and turn a website into an authoritative hub with time.
Once you've decided, you can move on to the next step.
Stay consistent
Choose a publishing schedule that works for your business.
This could be every day, three timers per week, or four times per month.
Sure, the more often you publish content, the more you will speed up the success of your app, but it's okay to start slow at first.
Quality over quantity is the name of the game.
That means you need to get creating high-quality material down first before publishing it at scale.
According to Content Marketing Institute, it takes 15 to 17 months before content becomes monetizable anyways.
That means patience is a huge determining factor in those that win.
Have a funnel in place
It's great that you have valuable content, but that isn't enough to get customers.
You need to have a funnel in place that pushes people toward your app.
One of the simplest and most effective ways to do this is through a call to action at the end of every article.
Look how the fintech app company Stash pulls this off.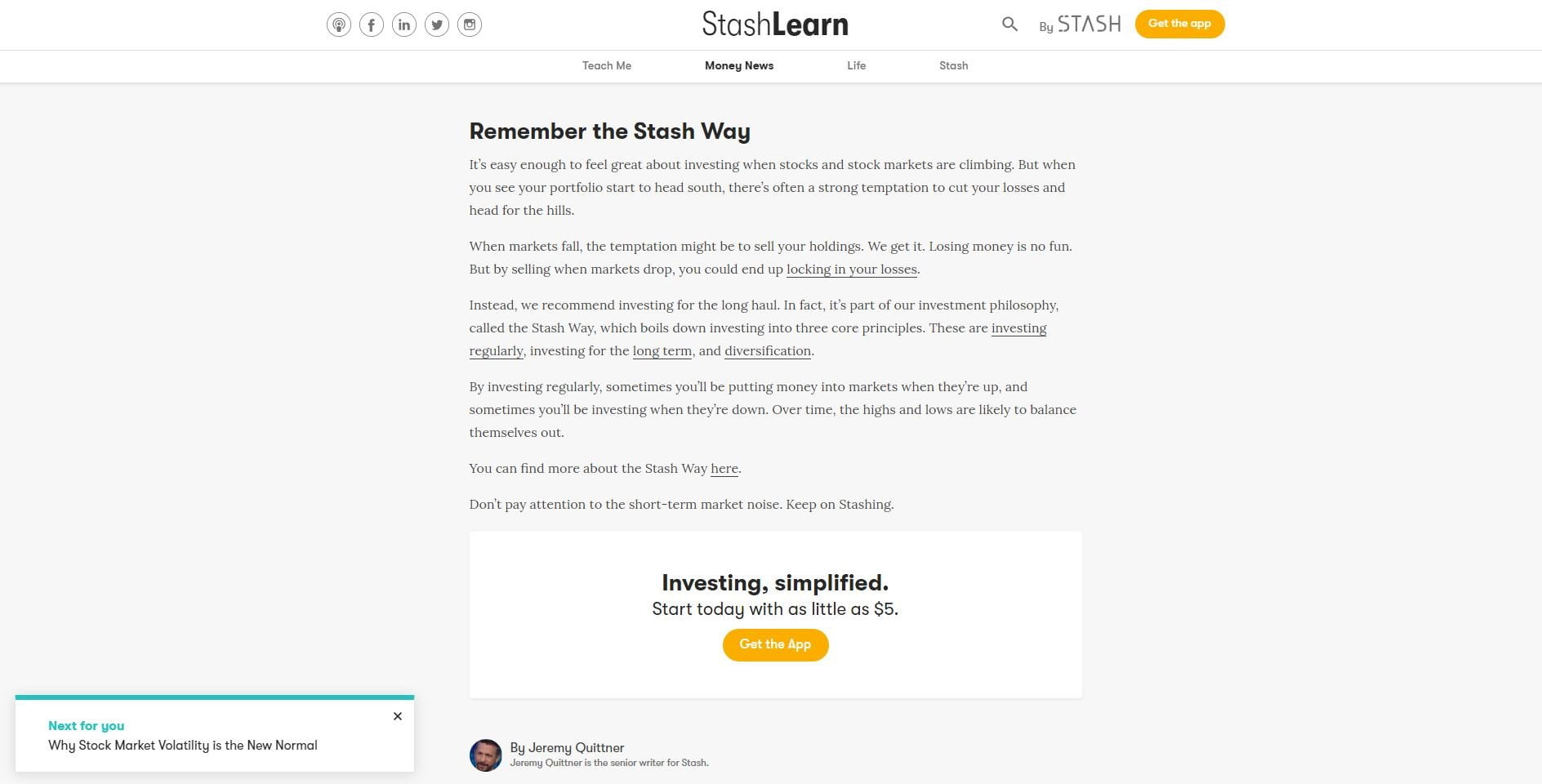 Users come to the website to learn about investing and related financial topics, then Stash includes a link to their app.
It's as simple as that.
Additionally, you need to be building an audience via a newsletter.
This means adding a registration form and lead magnet to your website.
Lead magnets can be free e-books, discounts, or other value that gets exchanged for signup.
You can then promote your app to this email list in the future.
Final thoughts on marketing mobile apps
Marketing an app can be tough with so much competition out there.
I'd recommend getting the basic groundwork out of the way first. This means uploading your app to the Google and Apple Play Stores.
Then, mobile app companies need to get listed on websites like Product Hunt, Angel List, and Crunchbase.
From there, begin building content via a blog, YouTube channel, or podcast.
Laying the foundation through these strategies will secure your app a bright future, and you can then invest into ads, influencer marketing, etc.
You can learn more about marketing and copywriting in my online courses.