Bill Gates reads 50 books per year.
That's roughly one per week.
If one of the wealthiest and most successful men in the world reads, you should, too.
Reading books, specifically on marketing, will enhance your strategies and ultimately improve the performance of your business.
I can say without a doubt that I wouldn't be experiencing any of the success I have today without reading.
I like to read roughly a book per week, and it's changed my life.
The number of ideas, inspiration, and knowledge I constantly gain floods into my businesses and allows me to generate the results I want.
That's why I wanted to put together this list of good marketing books that will change how you advertise and interact with customers.
Enjoy!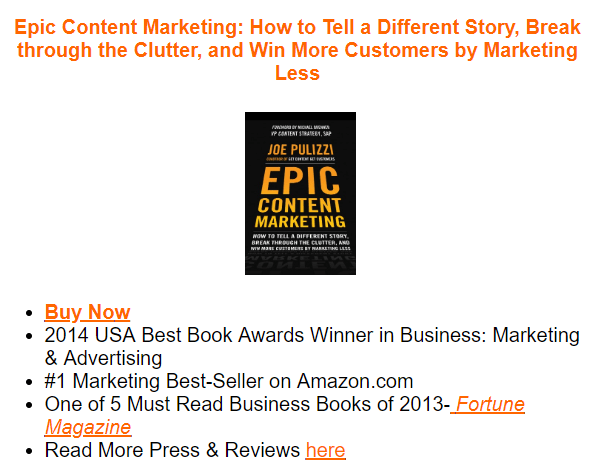 89% of businesses use content marketing.
It's one of the most popular strategies for gaining authority, generating organic traffic, and attracting customers organically.
For decades, businesses would invade consumers' space with television, radio, and internet ads.
Billboards and other physical forms of advertising are still present, as well.
However, the consumer is more resourceful and powerful than ever.
Within a few clicks and searches, they can know anything and everything they want about a product.
They don't need us, marketers, shoving it in their faces.
This is why Epic Content Marketing was written: to inspire marketers to change how they create content and help customers.
It will teach you how to produce and share content that creates profit and growth for your company.
Any entrepreneur or business that is interested in building relationships with their customers and becoming an authority in their market needs to read this book.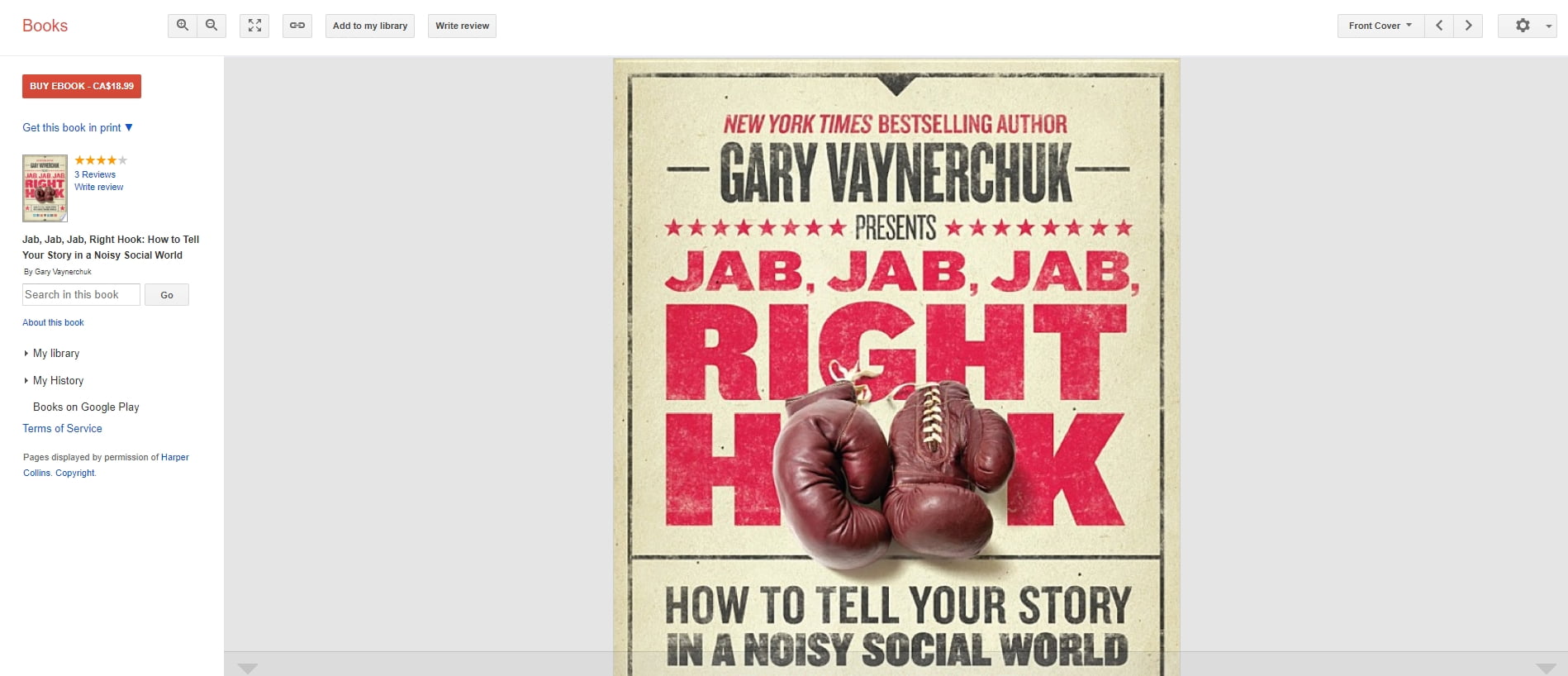 This book was written by legendary public speaker, guru, and entrepreneur Gary V.
It is all about connecting with customers and beating the competition with hints of his previous books thrown in.
It's an all-around blueprint for social media marketing, and it has tons of great reviews online.
Gary goes over the philosophy of the "jab," which is the process of engaging with customers, building relationships, and offering free value.
Eventually, this leads to the "right hook," where you ask for the sale or promote a product.
Too many businesses are only focusing on the right hook or the sale and don't give enough love to providing resources and entertainment.
Gary was a pioneer and early trendsetter for content marketing, and you will take away a lot about publishing and media in this book.
You will also learn more about Pinterest, Facebook, Twitter, Instagram, and Tumblr.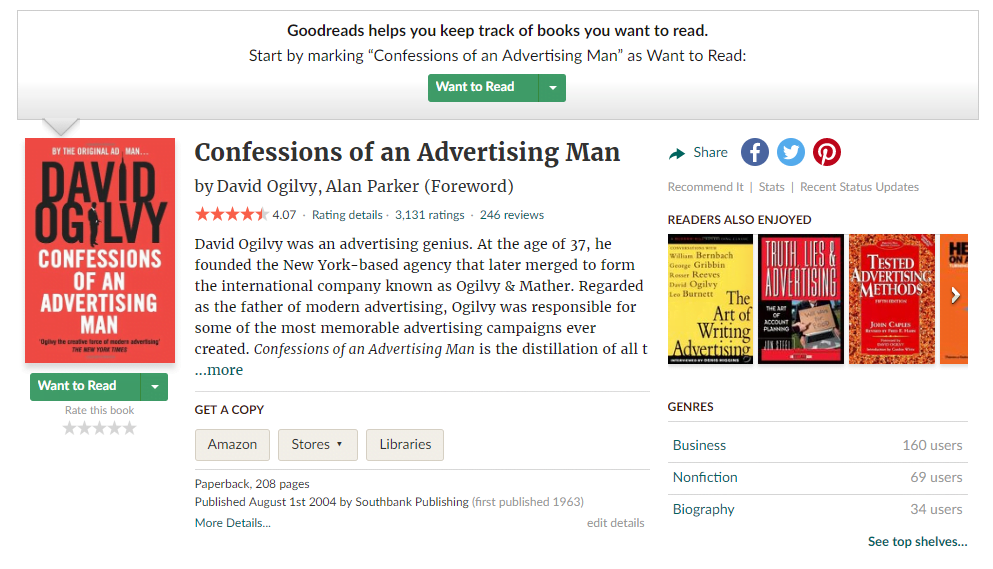 One of my greatest copywriting inspirations is David Ogilvy.
He was one of the pioneers of modern advertising, and many of his strategies are still used to this day.
Despite the book being written over 50 years ago, the tactics can still easily be applied in a modern marketing environment.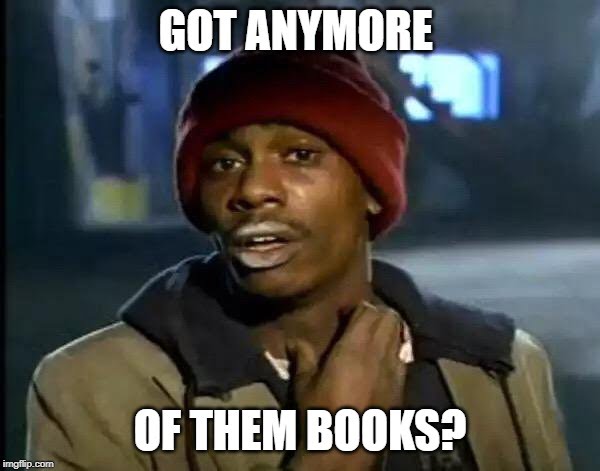 He founded the New York advertising agency Ogilvy & Mather when he was 37 and is responsible for some of the most historic marketing campaigns ever unleashed.
This book covers all of the techniques, concepts, and ideas that he uses when writing copy himself.
It is an absolute must-read for anyone in the sales and advertising space.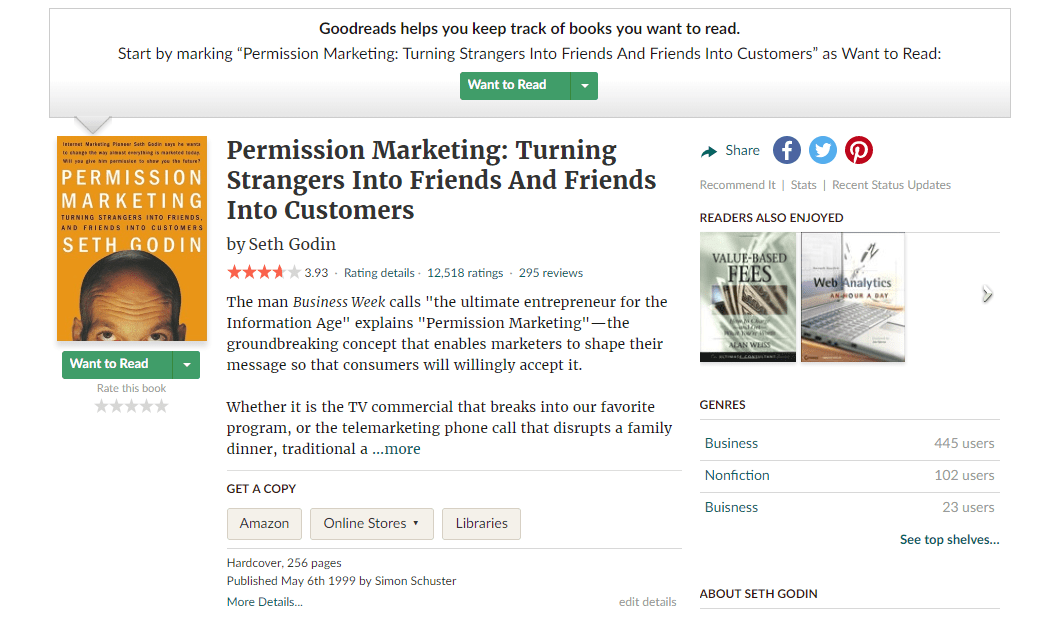 Seth Godin is one of the greatest marketers to ever live, and I've always loved his approach to marketing: honesty.
His book Permission Marketing covers the philosophy of gaining permission from consumers to advertise to them versus the interruption they're normally used to.
From commercials on YouTube to Superbowl ads, we're constantly bombarded with interruptions, which Seth believes is the incorrect way to reach people.
Instead, we should focus on creating valuable content, helping others, making products go viral naturally, and other timeless tactics.
You will earn about these ideas and more in his book.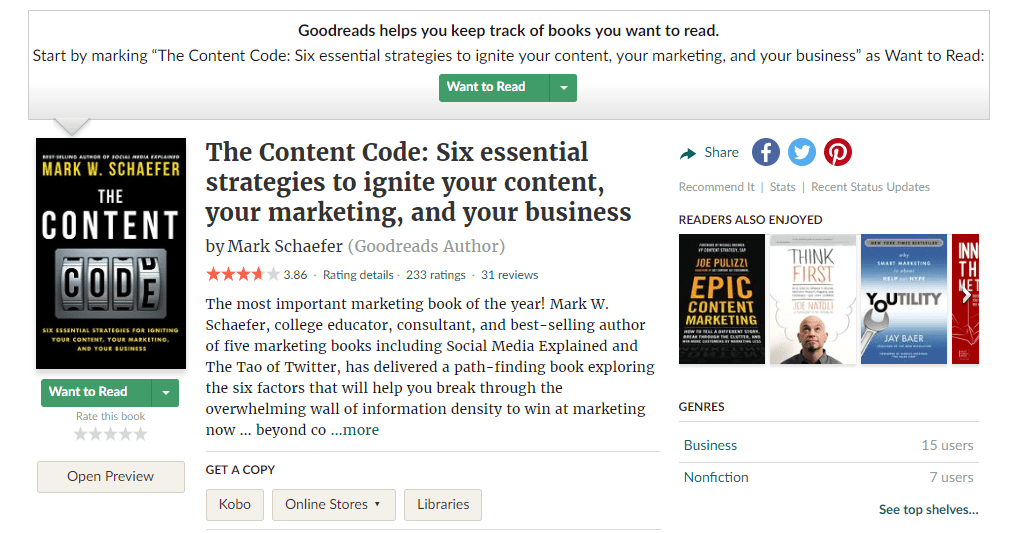 The Content Code is another content marketing book that I recommend.
Mark W. Schaefer, the author, is a consultant, college educator, and best-selling author of five marketing-related books.
This book focuses on content marketing strategies, processes you can replicate, and how to measure your content performance.
It also goes deep into the psychology of social sharing, along with hundreds of examples and ideas. This makes it extremely practical, so you'll be able to apply the information instantly to see results.
Readers will also learn about the promotion and distribution of content, along with SEO and other digital skills.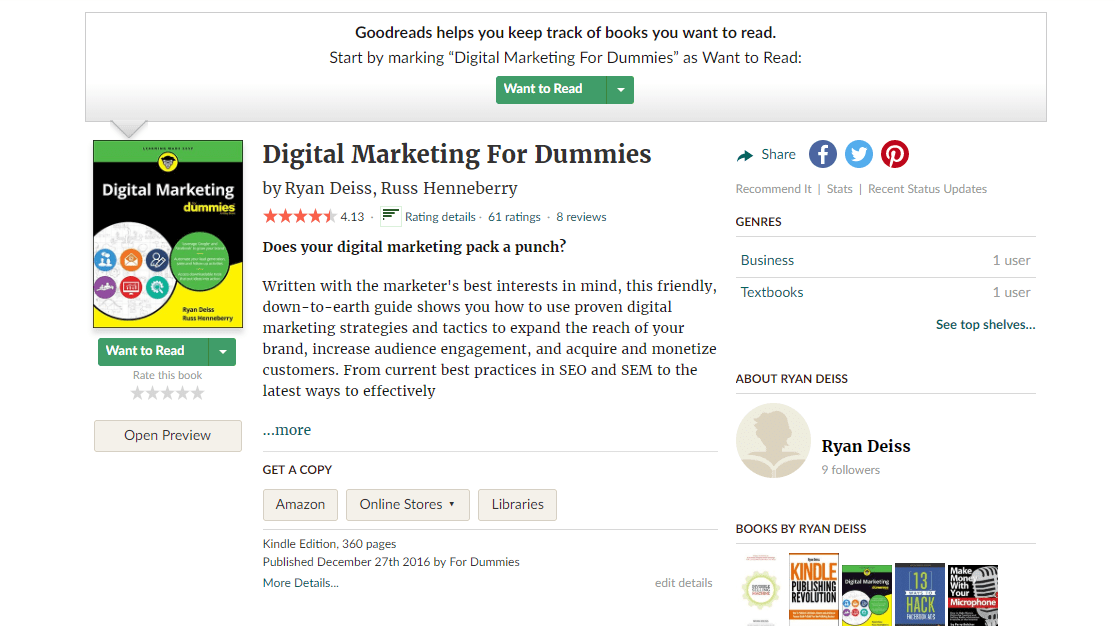 If you want to learn the fundamentals of digital marketing, look no further.
This is a friendly guide to learning basic digital marketing strategies, expanding brand awareness, increasing engagement, and acquiring customers.
Digital Marketing for Dummies specifically covers topics like search engine optimization, SEM, influencer marketing, and content marketing.
Trends and strategies are constantly changing, which is why this book offers the foundations of good marketing that will never cease to be effective.
It should be no surprise since I'm a copywriter that there will be a few copywriting books on this list.
I strongly believe that writing effective sales copy is one of the most underrated aspects of a successful campaign.
Many companies don't hire a professional copywriter and think they can do it themselves. Big mistake.
That's why everyone should have a book like this one from legendary advertiser Joseph Sugarman.
I still use some of his strategies and ideas on a daily basis as a writer. It's that practical.
The book details the strategies he's used to make advertising campaigns incredibly successful, along with real-life examples and illustrations to learn from.
This is the kind of book you'll want to re-read as there are mountains of knowledge to extract from it.
Seth Godin is the man. I first found him through YouTube and went down the rabbit hole, checking out his books, blog, and live talks.
I believe he's one of the only marketers that really gets it.
It's not about blowing up PPC campaigns with huge budgets, pushing ads in people's faces, or treating every customer as a number.
Instead, Seth talks about relationship building, offering tons of free value, and engineering businesses to go viral. That's when you're truly in the position to dump cash into advertising.
However, every business should begin by acquiring 1,000 true fans. You don't need the world to know about your product. You want a small tribe of people that rave about it and will tell the world for you.
Not a book you probably expected, but hear me out.
My friend Evan from Wisemedia gave me this book a few years back when we met up in Toronto during a cold winter in our hotel room overlooking the downtown core.
I've never been a huge fan of autobiographies, but Steve Job's changed my perspective forever.
The book, as you can guess, details his entire life from childhood to death, with an emphasis on his pursuit of business.
From the conversations he had with his mentor to how he plotted against competitors, there were so many parts of the book that stood out to me that I literally had to put it down and immediately get back to work.
It doesn't directly state marketing strategies, but rather lets you see how Apple grew in the early days and serves as inspiration for you to do the same.
Highly recommended!
The name of this book is very literal.
The author, Chris Guillebeau, teaches readers how to start a consulting business from scratch with no experience or equipment.
He claims, and I agree, that consulting is one of the best business models as it requires nothing but your hands and two feet.
If you can talk and have knowledge about a certain topic, you can be a consultant.
Furthermore, Chris takes dozens of case studies of real-life people and how they transformed their lives through bootstrapping a small business.
It goes to show that action trumps everything. It's easy to think that you need a huge budget and months to plan things out, but that's far from the truth.
If you're interested in learning how to keep a business lean and bootstrap it to success, get this book on your shelf.
Search engine optimization is mandatory for any business interested in growing organically and creating a foundation on the internet.
However, many businesses do it wrong.
They build massive amounts of links and publish loads of content while neglecting the fundamentals.
They're always one algorithm change away from getting crushed.
That's why I suggest every marketer reads a book like the Art of SEO. Despite it being written over a decade ago, in 2009, it's still easily one of the top marketing books available.
This is because understanding how search engines work on a deeper level will never fail you.
That kind of information will allow you to create your own strategies and always have a good relationship with engines like Google.
I'd also recommend that you read my content on SEO, such as:
Final thoughts on the best marketing books
I believe in constantly sharpening the saw, as they say.
This means continually refining your knowledge, allowing you to make better business decisions and improve the results you generate.
Even if you can only read for five to ten minutes per day, that's more than enough to compound over time.
I suggest reading material that applies to what you're doing right now. Not in a couple of weeks or months, but today.
This way, you only take in the most relevant and useful knowledge, and you can apply it straight away.
Learn more about marketing in my online courses.