The highest survival rate for businesses at the five-year mark is 51.3%.
That means nearly half sink like the Titanic.
How do you avoid your startup being Jack on the board during the end scene?
By using the right marketing strategies.
I'm a firm believer that one of the best ways to learn is by replicating other's success and putting a twist on it.
So, without further ado, here are five startup marketing case studies to learn from:
1. AirBnB's guerrilla outreach
Some times you need to get your hands dirty.
You can't be afraid to roll up your sleeves and get personal with customers.
That was AirBnB's philosophy when they first launched.
In fact, here's what they did…
AirBnB identified listings on Craigslist. Yes, Craigslist.
The place to get free stuff and find weird people for a weekend band.
They reached out to these individuals with the following cold email: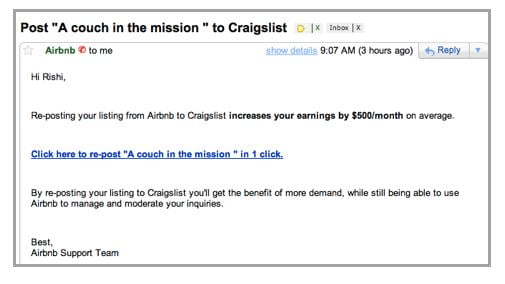 It doesn't get simpler than that, huh?
They displayed a value proposition by explaining the individual could be making hundreds of dollars more from their listing if they joined AirBnB.
The company practically offered free money.
How can a startup replicate this?
Step 1: Identify where customers hang out
While you could attract leads by using inbound marketing, nothing is faster than going directly to them.
This starts with understanding customers like the back of your hand.
AirBnB understood that individuals with rental properties often listed them on websites like Craigslist. So, that's where they went.
Where does your customer base spend time?
Is it LinkedIn?
Is it conferences?
Go there.
Step 2: Have something of value to give
AirBnB offered people a free platform to drive more sales to their rental listings.
What can you offer? A demo? A consultation?
Deliver as much free value up front and the sales will take care of itself.
That's because getting someone's foot in the door is the first step of creating an effective funnel.
That brings me to my next point.
Step 3: Engineer the perfect funnel
The largest growth will come from having a step-by-step funnel in place.
This maps out every interaction and steps a user takes from finding a startup for the first time to converting.
Once you have found where ideal customers are spending time, reach out to them with an offer they can't refuse.
(Yes, just like The Godfather.)
Here's a pitch I received recently, for illustration: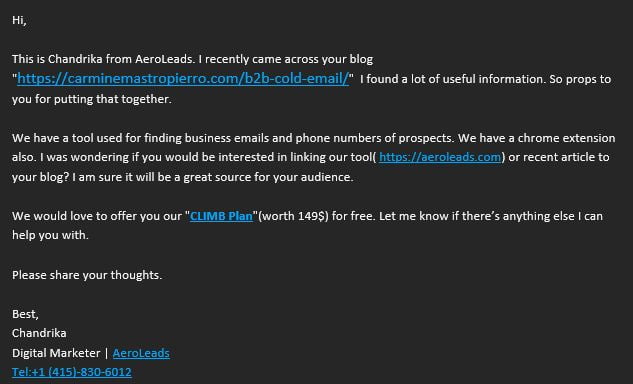 The proposal is simple: I mention their tool and I receive a $149/month software plan for free. Don't mind if I do. 🙂
Granted, I'd recommend the offer require little to no needed effort by the user to maximize conversions.
Once someone takes the first step, though, it's time to up-sell.
Pitch related products, services, or plans. They're already invested by joining your platform, hopping on a call, etc.
Follow up on a regular basis, too.
Most sales reps quit too early and miss out on money.
In sum, a simple but effective funnel a startup can use looks like this:
The initial contact is made and a targeted offer is presented.
Up-sells are delivered in the back end through email marketing or directly through a startup's platform.
Follow-ups are sent to convert any leads who weren't ready initially.
Read my SaaS marketing funnel guide to learn more.
2. PayPal

paid

users to sign up
Shout out to Elon Musk.
PayPal is one of the most successful startups of all time.
Did you know that they went from one million users to five million in the matter of a few months during the year 2000?
How did they do it?
Simple.
They gave everyone $20 to sign up and an extra $20 for referrals.
This is a classic example of offering an incentive to get users into a platform. Think of it as startup inbound marketing.
Sure, they lose $20 per user, but they will make that back on fees.
How can your startup take a similar approach?
Here are a few ideas:
Give users ad spend, credits, or money
Have you ever been offered one of those free Google Ad vouchers before?
It's the same approach as PayPal.
Your startup can do the same thing, too.
This will change depending on your exact platform.
Nonetheless, consider giving users free ad spend, credits, or another item.
This will encourage them to register for the platform and gets their foot in the door.
You can then up-sell them on paid plans or other services.
Look how Bluehost does this with a free domain and SSL: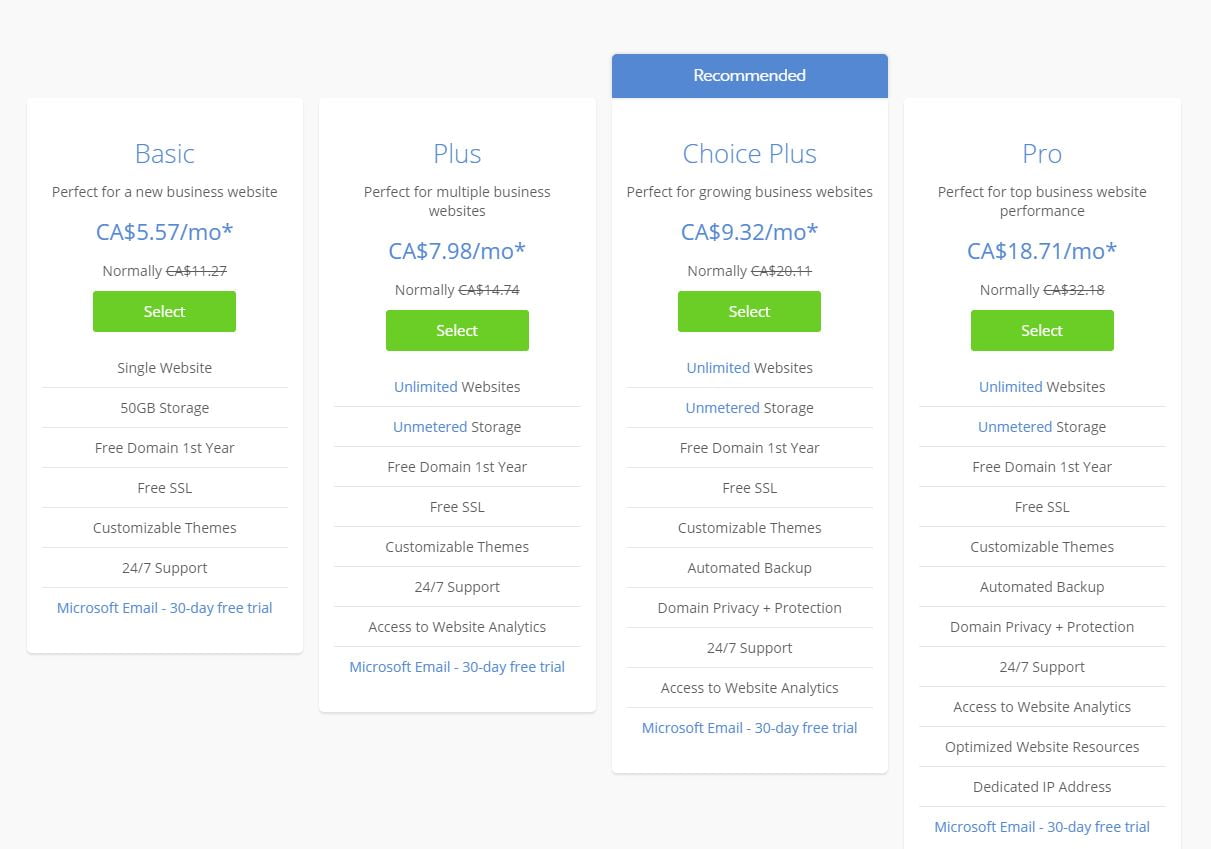 Adobe is another fantastic example as they offer free trials for their software.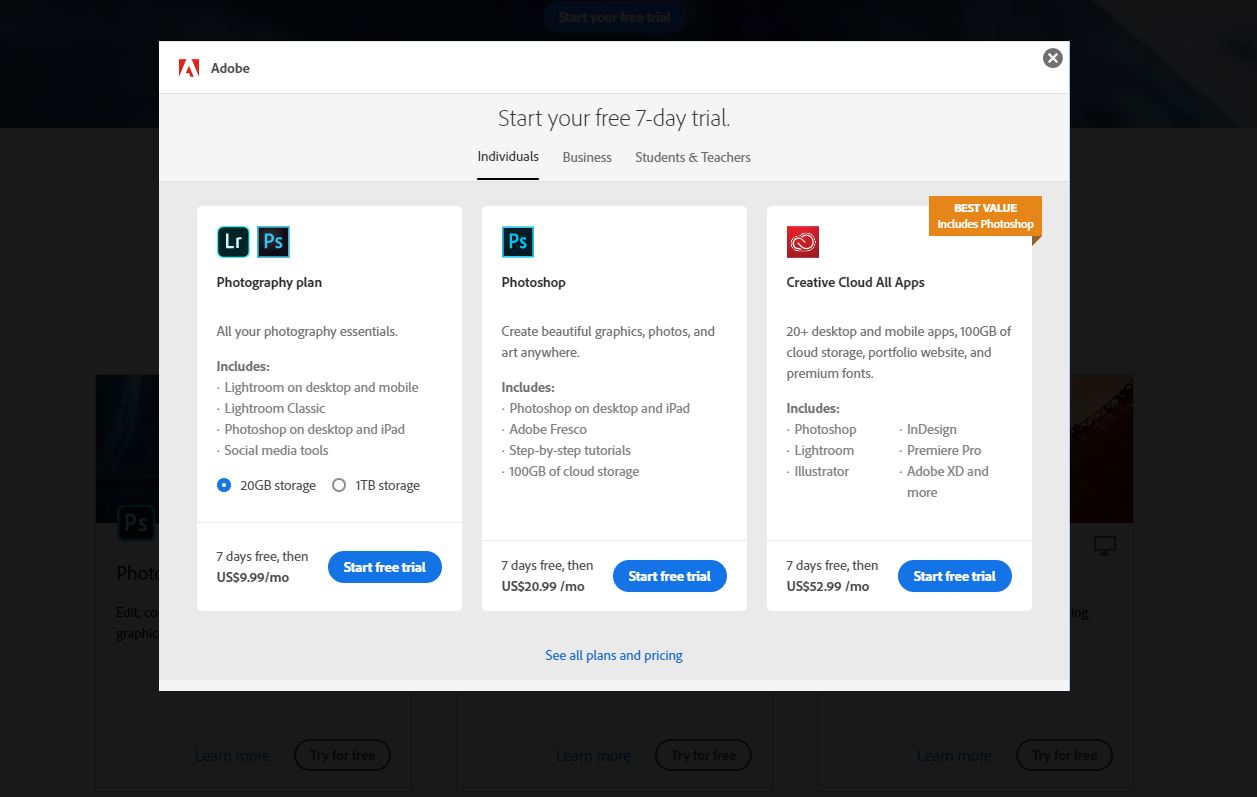 However, it only lasts seven days.
Then you have to pay.
Once someone tries out the tool and sees how great it is, they'll be more willing to buy it in full.
Pay for referrals
You see this all of the time.
Why?
It's extremely effective.
Many platforms will pay users to refer other people as they know that potential customers are worth much more.
Let's imagine that your customer's average lifetime value is $500.
If you paid $50 for a referral, you'd be generating 10x ROI!
I recommend using the free referral software GrowSurf. Sign up for a free account to begin.
This will take you to the following setup page where you first page the type of reward.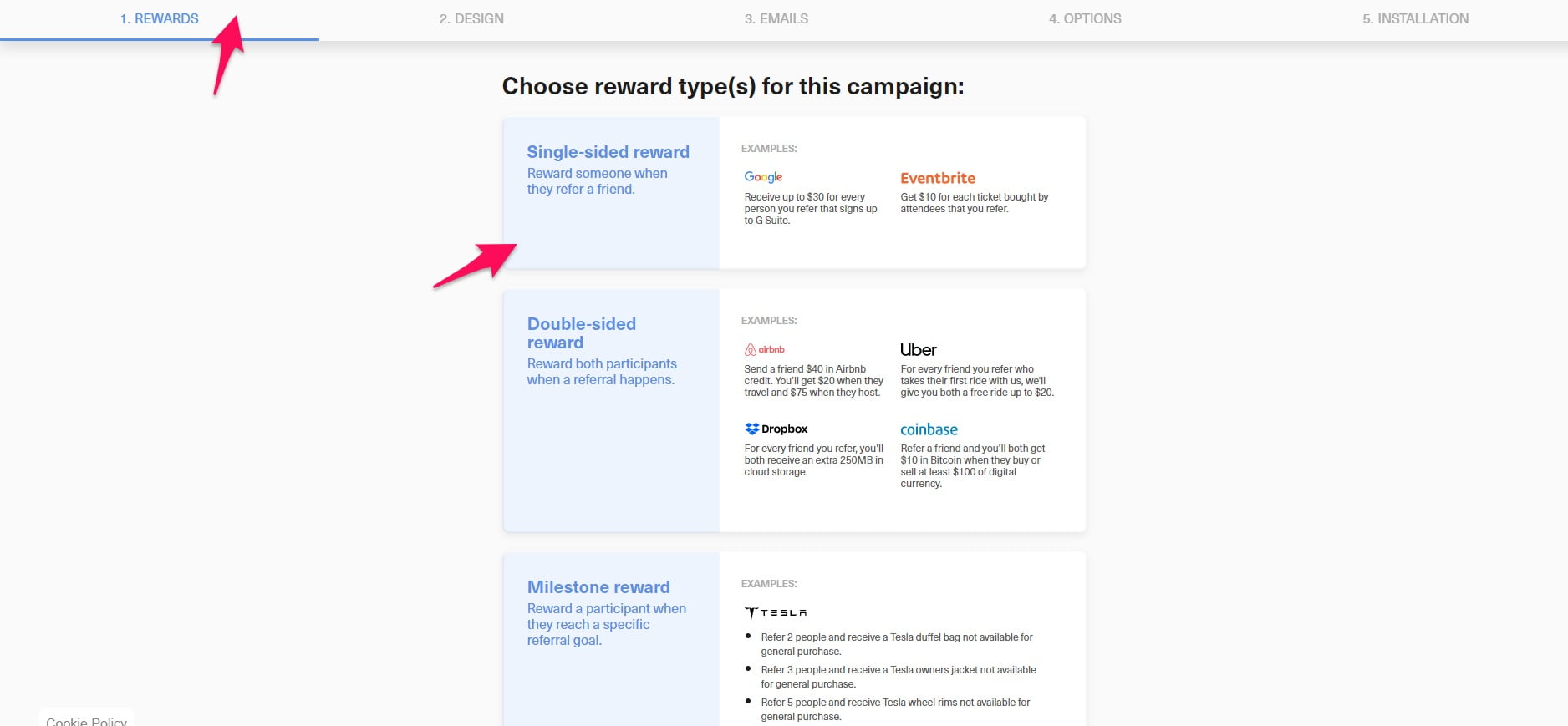 Next, add the reward its details.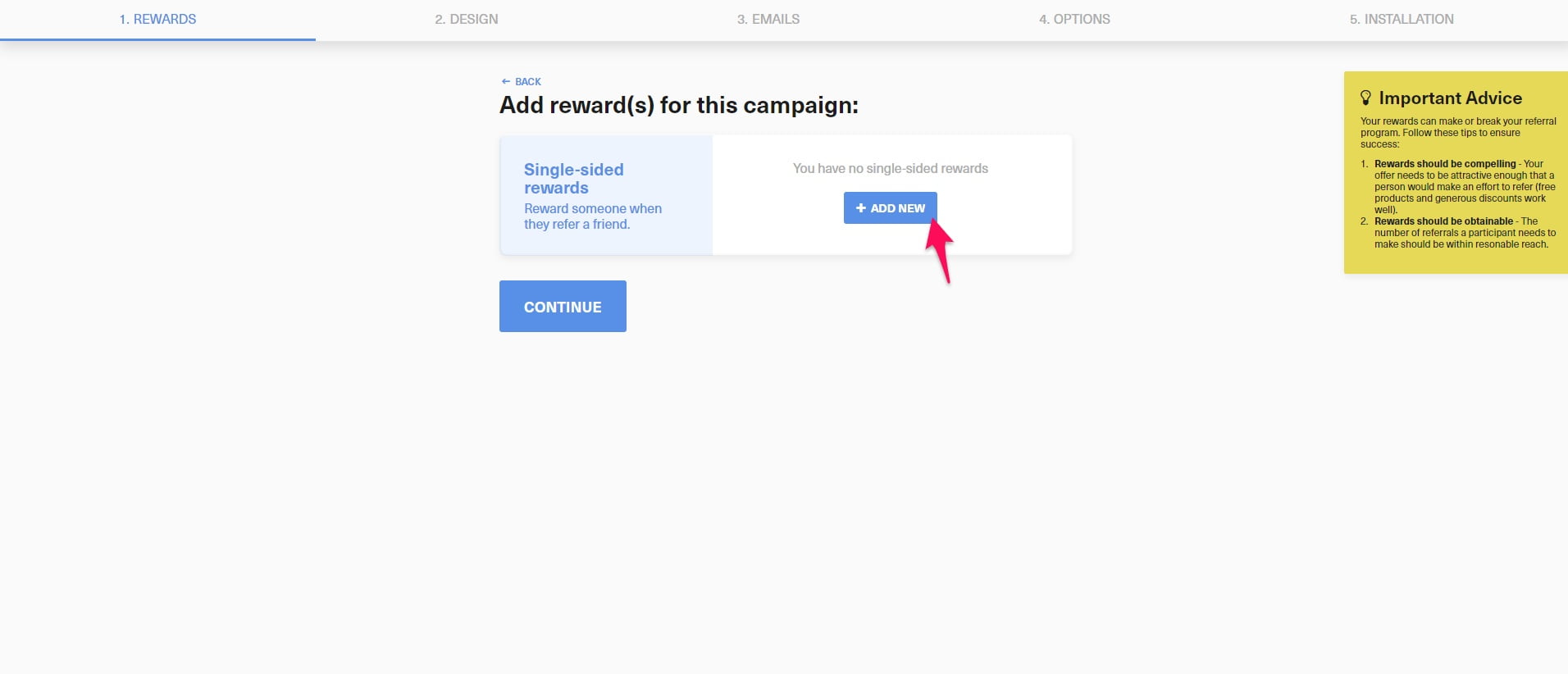 Design the appearance of the referral program in the next section.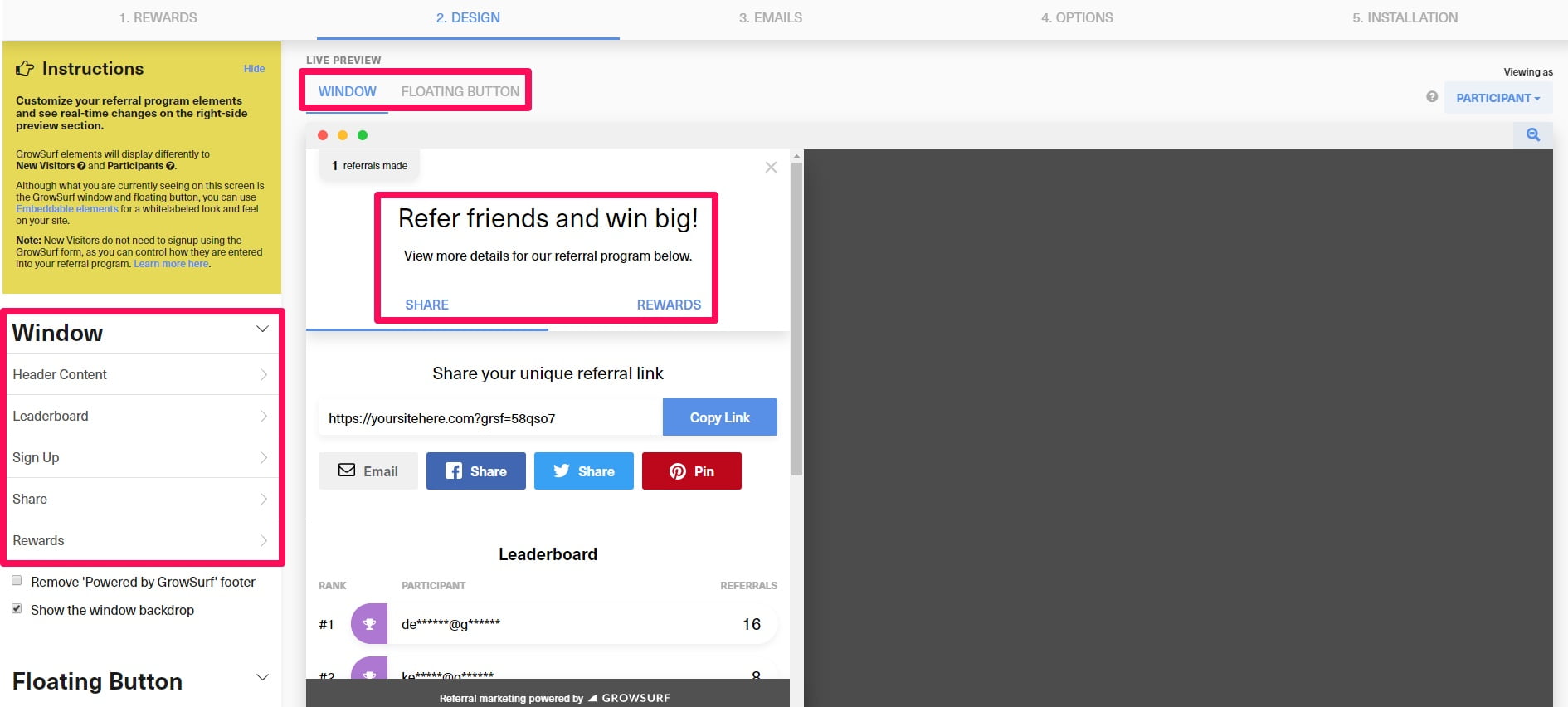 GrowSurf will then ask you to confirm and edit your email settings.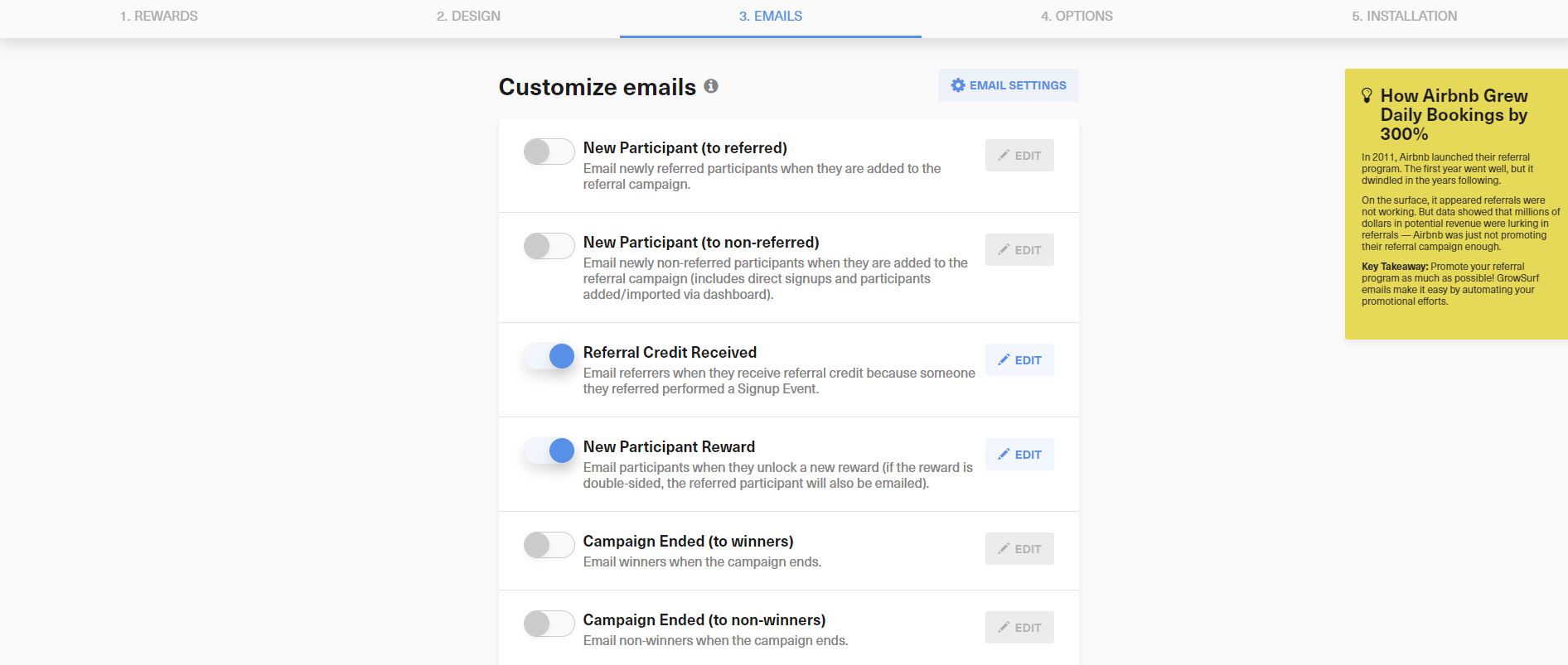 Feel free to add integrations on the "Options" page and choose an installation method after this.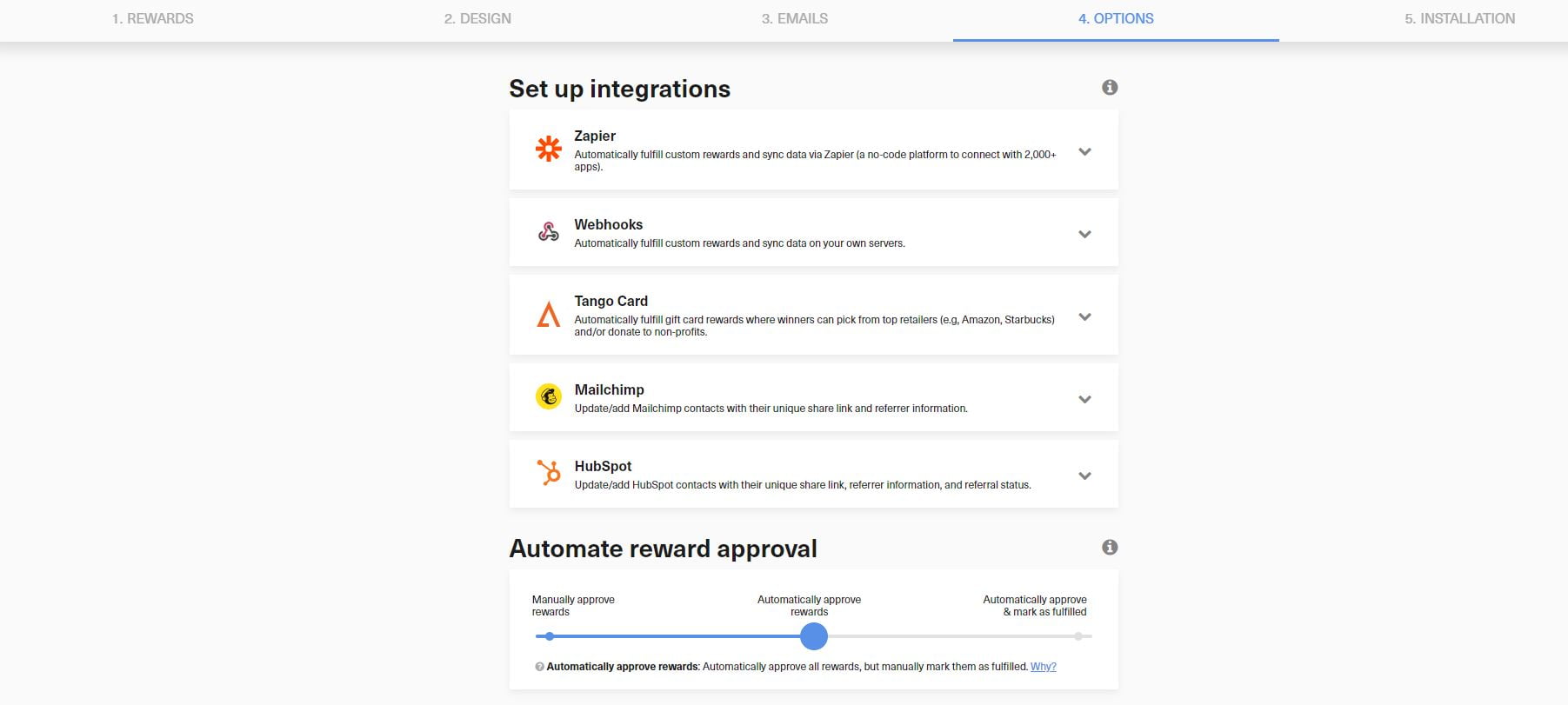 Promote the referral program on your website, social media, and in the backend of your funnel.
Waive fees
Whether you're banking or using a marketing SaaS product, they all have one annoying similarity: fees.
It eats away at revenue and is like a little mosquito that never goes away.
So, do users a favor.
Wave certain fees and market it as a cost-savings proposition.
The investing platform Wealthsimple is a prime example: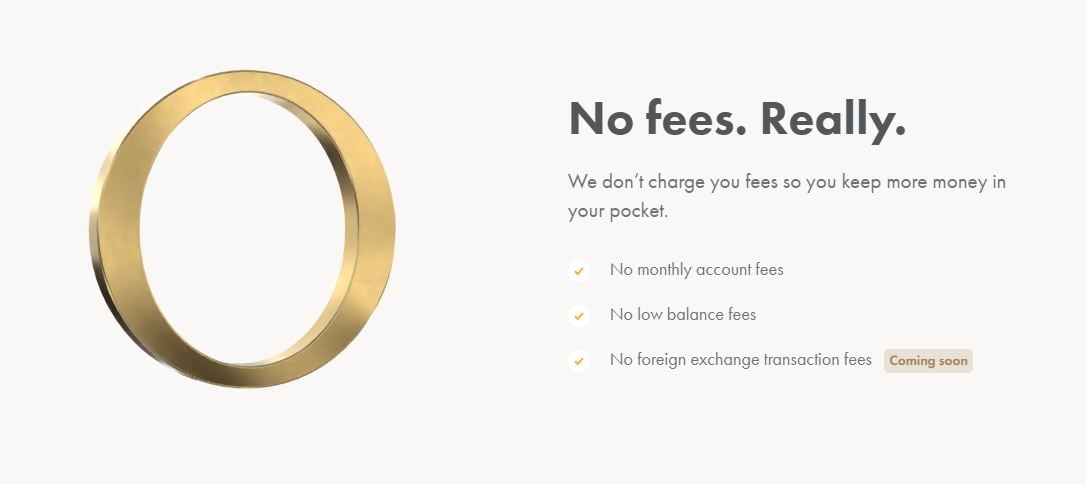 There are no account or balance fees and say they say, "you keep more money in your pocket."
3. Duolingo grew through building communities
Duolingo is an online learning platform. They have over 50 million users after launching two and a half years ago.
That's lightning quick.
They have a team of 40 and also launched 39 language courses in the past year alone.
How are they moving so fast?
Well, it didn't happen overnight.
Firstly, they started a small community that was passionate about learning languages.
They allowed contributors to edit courses and share their knowledge.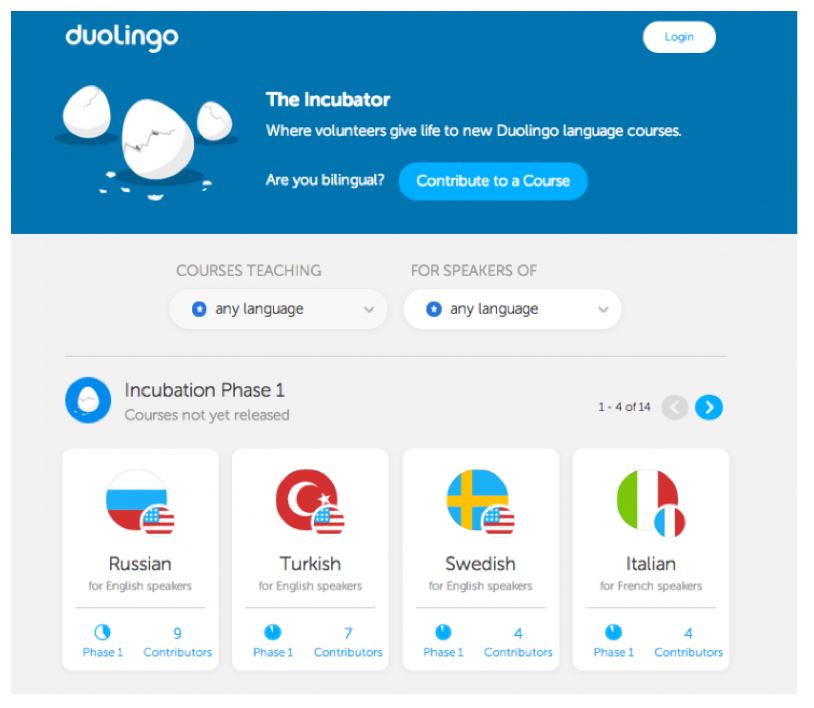 Those individuals would then share courses they contributed to and talk about Duolingo, creating a snowball effect.
Duolingo engineered a genius system, too.
Users can come in and translate content sentence-by-sentence which creates more content.
Consider making a private Facebook group, mastermind, or similar community-feeling within your startup to leverage this strategy.
4. Slack made a damn good product
Imagine spending close to nothing and becoming one of the most successful SaaS products in history.
Enter Slack.
I'm sure your company already uses it. It's that popular.
For those unaware, Slack is a collaboration and communication platform.
It helps businesses improve productivity, project management, and keeping in touch while in fast-paced business environments.
We've all dealt with annoying email chains, losing files, and having to go months back to conversations to retrieve files.
They solved all of that and it's how they grew.
That's right. No fancy tricks or big budget campaigns.
They developed such a wicked product that people used it; they shared it.
It went viral.
The platform is used by over 12 million people every day and expected to earn $4.22 billion in revenue by 2025.
Here's a cool video from Eric Siu on how Slack does their marketing to learn more:
5. Moz put their money where their mouth is
An SEO company killing it at SEO.
Ironic, isn't it?
Actually, it's the picture-perfect strategy.
You instantly prove to potential customers that you clearly know your stuff.
Otherwise, you wouldn't be one of the largest SEO companies and all over the first page of Google.
But let me step back for a second.
Moz was founded by a wonderful gentleman named Rand Fishkin.
Rand built Moz originally as a consulting company and drove traffic primarily through blogging and SEO.
The company does tens of millions of dollars in revenue and it's all thanks to laying the foundation with a blog.
Don't miss out on hearing him talk about it on this LeadQuizzes podcast episode:
Furthermore, I challenge you to drink your own champagne.
A.K.A use your own platform or service to grow and acquire customers.
Another example is yours truly. 🙂
I use content marketing, copywriting, and SEO to land clients for my agency.
Wrapping up today's startup case studies
Growing a startup is a helluva experience.
Fun, rewarding, and stressful sums it.
Especially stressful.
Nonetheless, you can gain peace of mind and improve your trajectory with the right marketing plan.
Some of the main takeaways from the case studies I showed you today include:
Use outreach and guerilla marketing tactics like cold emailing to acquire customers.
Offer users incentives to sign up and pay for referrals.
Grow an online community that promotes your brand and creates a viral effect.
Offer a completely free product that gets people talking about your startup.
Show the world you're expertise by deploying your product or service.