SEO is an absolute essential strategy for growing any modern business.
Who doesn't want free traffic from search engines that can convert into paying customers, anyways?
But it's easier said than done.
Search engine optimization is a very complex subject and constantly changing.
Google specifically updates their algorithm frequently, and often without saying a word.
It isn't until businesses see large changes in performance or case studies are done until we figure out there were changes made.
That's why outsourcing SEO can be one of the greatest decisions you make.
Many businesses don't have the time or expertise to be building massive amounts of backlinks, constantly refining on-page SEO, and more.
Why not kick back let the pros handle it for you?
Today I'm going to be teaching about what SEO companies do, how to get your moneys worth, avoiding scams, and more.
Let's dive in!
What is an SEO company, exactly?
SEO companies perform SEO services on your behalf to help you improve search rankings, user experience, organic traffic, and brand awareness.
Search engine optimization is the practice of tuning web pages and content to be more easily found by search engines.
As a result, this gives your company more exposure.
You have to be careful, though.
There are SEO agencies that either do white hat, grey hat, or black hat approaches
This graphic sums up how the different "hats" work: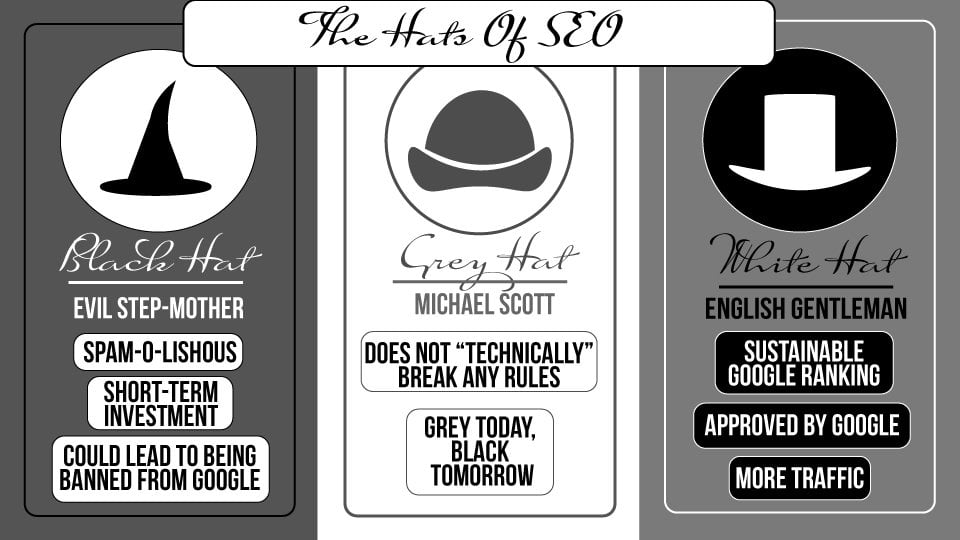 White hat is where you want to be. This implies that the company is performing legitimate and safe strategies for improving your rankings.
Grey hat is in the middle. It's not technically breaking any rules in the terms of service or doing anything illegal.
Then there's black hat. These are techniques that can often to lead to fast results, but break terms of service and eventually will get you banned from Google or worse.
This is why it's very important you understand how SEO works before you outsource it because it let's you analyze what these companies are doing for you.
Imagine you had no SEO knowledge, for example.
An agency could be doing black hat things right under your nose and you wouldn't know any better.
Some red flags I would watch out for include:
They use a private blog network to build you links.
Links they give you are low quality or irrelevant.
Promises of hundreds or thousands of easy backlinks.
Bad online reviews.
No signs or proof of their expertise.
They wish to retain copyrights on the changes made to your website. A.K.A they will practically own your site afterwards.
The list goes on and on.
If you keep any eye out for some of the shady practices like these, you don't have to worry about working with any black hat agencies.
Let's talk more about what SEO companies do in detail next.
What does an SEO company do?
There are several factors that make up what SEO agencies do.
The following are the main areas of your business professionals and teams will improve.
On-page SEO
Changes made directly to your website and its code is called on-page optimization.
Many of the refinements only have to be performed once to see increases in rankings, traffic, and metrics like page speed.
There are mountains of tiny elements that search engines look at to determine how they should rank your website.
SEO experts know all of these things and how to spot them. They include:
Page speed
Lower page speed hurts the user experience, which is why Google uses it as a ranking factor.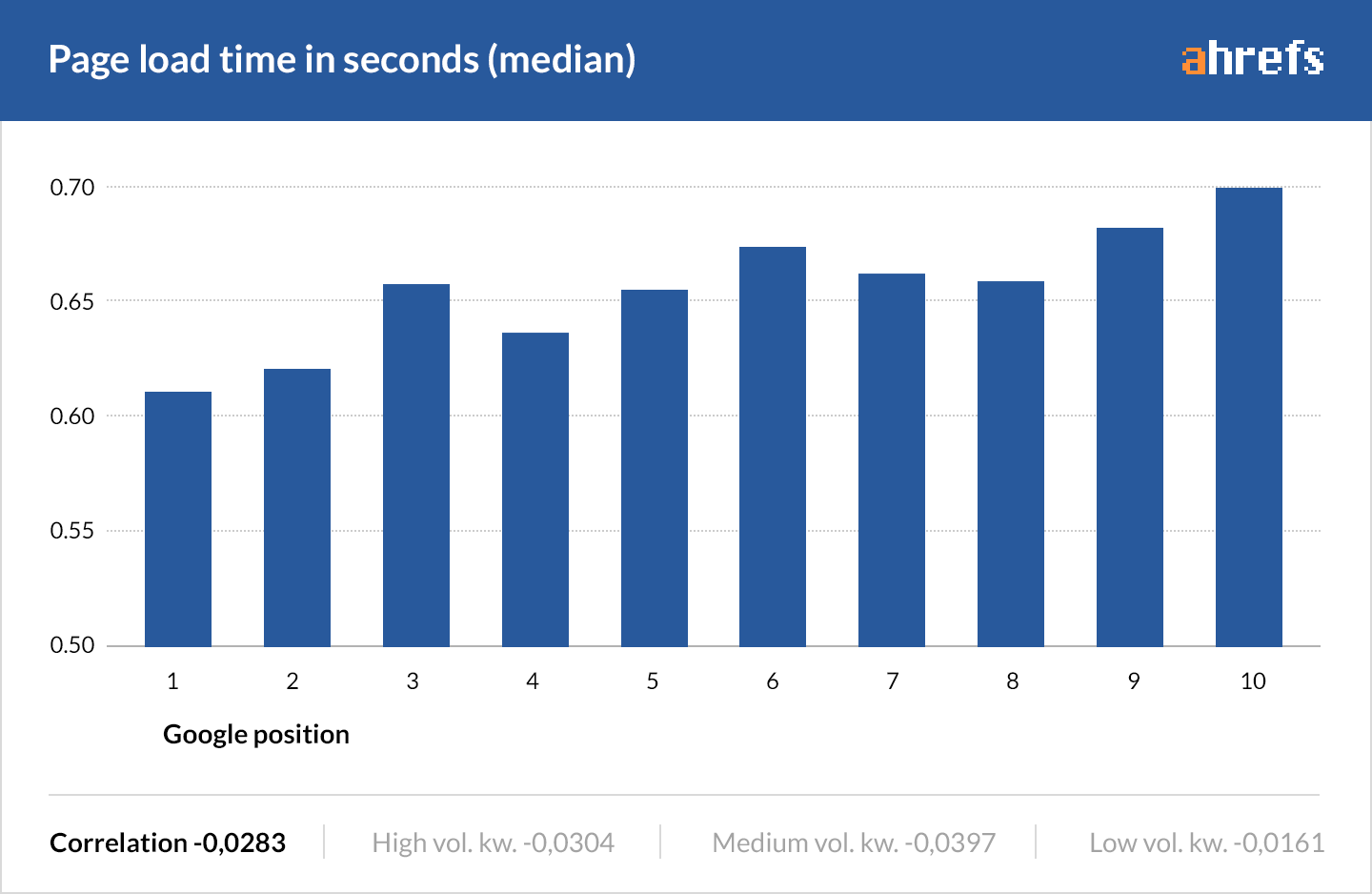 In fact, the average first position on Google is slightly more than 0.60 seconds.
SEO professionals can boost your page speed by compressing images, minimizing HTML, CSS, and JavaScript code, using Gzip compression, and other tactics.
Your website will be faster for users, your team, and search engine crawlers.
HTTP/HTTPS
Having a secure socket layer certificate use to be strictly for e-commerce companies handling credit card transactions.
Nowadays it's mandatory for every time of website.
It implies that your site is secure and safe for users which is one of Google's end goals.
Agencies will set up an SSL certificate on your website so you don't have to go through the complex process of doing so.
Site structure
Having proper website structure set up helps users flow through pages more easily and quickly. It also allows SEO juice to be pushed into inner pages.
An SEO agency will look at factors like header navigation, footer navigation, internal linking, sitemaps, and more to improve site structure.
Meta data
Meta descriptions, title tags, and schema are often overlooked by those that don't understand SEO. Are you one of them?
Neglecting these tiny aspects will hurt your rankings, so agencies will come in and optimize meta data to tell search engines more about your business.

Website content
Awesome content and SEO go together like peanut butter and jelly.
You can't have one without the other!
This is precisely why website content is a huge part of SEO services.
Agencies will improve the content of your website or produce more of it on your behalf.
Typically this involves creating content that's optimized in terms of keyword density, word count, and topics.
Your website will have much more authority and traffic as a result.
Agencies may also optimize existing pages to have better copy and structure.
Off-page SEO
SEO doesn't just exist on your website, but off it, too.
There are signals that tell Google your website is active and important, which agencies will optimize. Some of them are:
Social media profiles
Despite what some people have claimed about social media and their effect on rankings, it has been proven to help SEO.
Look at this case study Hootsuite ran to find out for themselves.
Their studied concluded many interesting points, such as that the total number of social engagements had a positive change on long term rankings.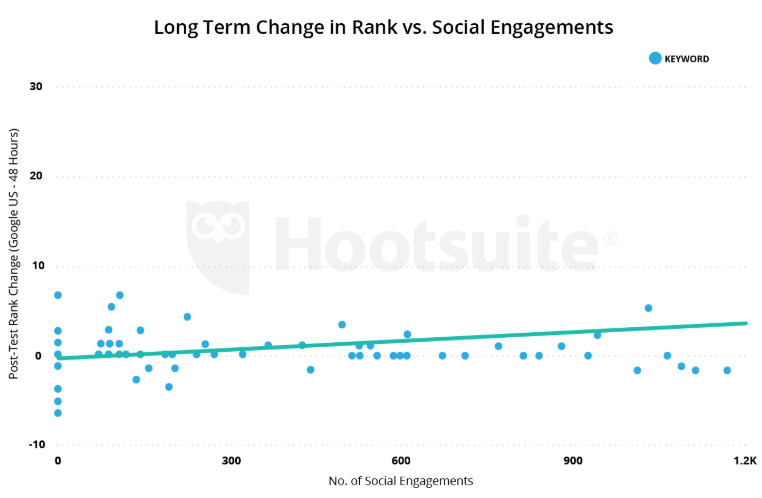 Similarly, Hootsuite found that higher levels of social engagement lead to an increase in referring domains.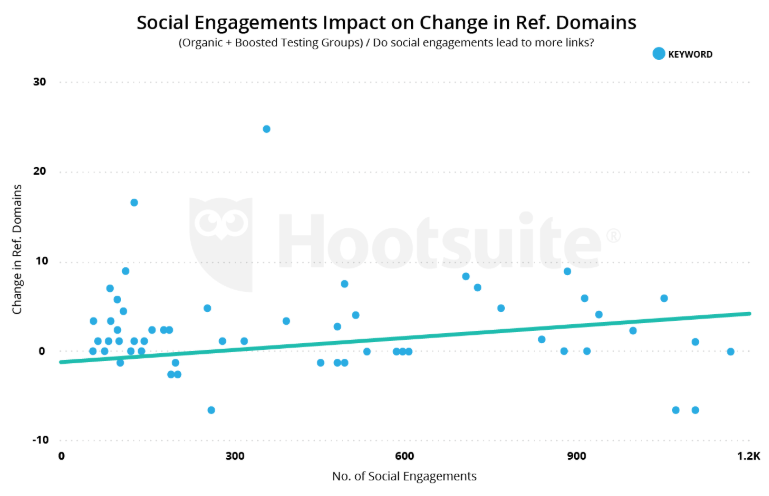 The key takeaways from their study are that you must post high quality content on a regular basis and engage with users.
Having a professional profile is another important element, too.
Your profiles need to link to your website and keep a consistent image across all platforms.
An agency will handle all of your social media marketing for you and improve the presence you have on these networks.
Local citations
Profiles on websites like Google My Business, Yelp, and YellowPages are called local citations.
They help local customers find your business, so they are very important for anyone that serves their local area.
An SEO agency will create these profiles and ensure that you have a solid local online presence.
Local citations also count as backlinks, telling Google your website is a valuable resource and should be ranker higher.
Other backlink building methods
There are many different ways you can build backlinks to your website.
Based on my own experience running backlink building campaigns, I can tell you one thing…
It takes a lot of time and energy.
And I mean a lot.
You have to figure out how to properly execute the strategy, find tools to scale it, and continually refine the process.
It's practically impossible to do alone, so you need an in-house team or external agency to handle it.
As I spoke about earlier, it's also very important that you ask and observe how they build backlinks.
If it involves a PBN or shady tactics, run for the hills.
Any white hat agency will be very transparent about how they build links to your site, and they most likely stick to evergreen techniques like:
Finding broken links on other sites and getting them replaced with yours.
Reaching out to related publications and pitching them to link to your content.
Audits
SEO companies also commonly audit your web property to determine if there are any improvements that can be made.
Typically they will also offer to solve these problems, but you may already have an in-house SEO team to take care of the grunt work.
An audit will look at all of the previous factors I outlined today, and may include a plan of action for you to take.
Are SEO services worth it?
Questions like "Should I hire an SEO company?" have probably ran through your head at some point.
It's completely normal to be skeptical and ere on the side of caution, especially in an industry plagued with black hat marketers.
SEO services can be an incredible investment for any company looking to increase search engine equity, traffic to their website, and authority.
More revenue, sales, and clients come as a result of the traffic you gain.
Let's say that you invest $5,000 in total for search engine services over a given period of time, and it leads to $10,000 in customers.
That's a great ROI 🙂
When done by the right service provider, SEO services are 100% worth it.
What has your experience been so far with SEO services?