We're not in the stone age. 👎
If you want to save time, energy, and get more work done, then you need to take advantage of technology. 👍
Otherwise, you're shooting yourself in the foot.
That's where copywriting apps come into the picture.
These are apps you can download or use directly in your browser to speed up copywriting, editing, and get inspiration.
Today I'm going to share nine of my favourites that any copywriter would be crazy not to have.
Feel free to check out my video on this topic too.
Best copywriting apps
Alright, time for the meat and potatoes. Here are the best copywriting apps you need to get your paws on:
1. Jasper (Conversion.ai)
Imagine being able to write high-converting copy without headaches.
…Or actually writing it yourself.
Welcome to Jasper.
He's one of the most advanced artificial intelligence copywriting tools on the market.
I've used this copywriting app since its release, and I can say without a doubt it's the most useful one I've come across.
Can't come up with blog post ideas? Jasper does that.
Need content or copy lightning fast? Jasper does that.
Want to re-write text? Jasper does that.
You get my point.
Watch my video below I made outlining Jasper's long-form content feature, and try it yourself here.
2. Calmly Writer Online
Writing without distractions is a godsend. 😇
You can write thousands of words in no time. Inspiration, ideas, and jokes come to you in a flash.
Some writing tools are clunky, though.
I'm looking at you, WordPress! (Although I deeply love it.)
That's why I'm extremely happy I found Calmly Writer Online.
It's a minimalist writing tool that lets you write without any distractions or interruptions.
Visit Calmy Writer Online here to begin.
Then, simply start typing!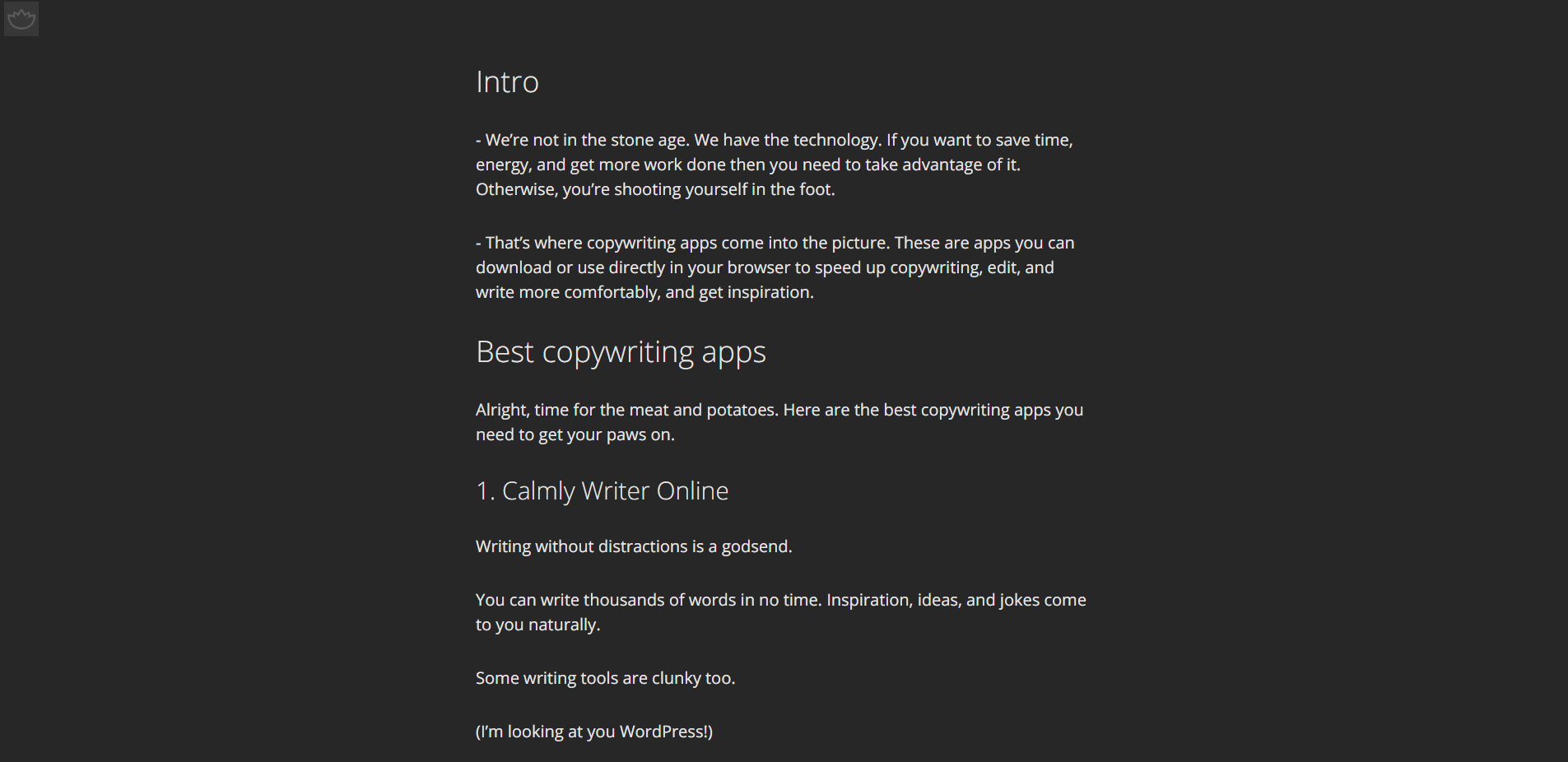 Highlighting text will prompt a small bar to choose header tags, lists, links, and other options.

Click the Calmy Writer icon from the top left for more settings.
You can open previously saved files or save new ones from scratch to come back to later. Cool, huh?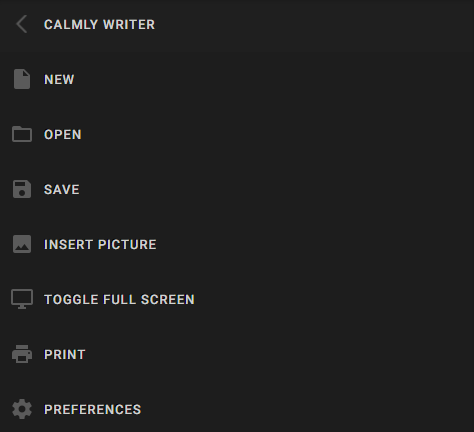 You can also switch to full-screen mode, print your work, and access other cool settings like dark mode and typewriter mode (super fun!).
3. Grammarly
What comes after writing?
Editing!
It's not everyone's natural strength, though.
Using an editing app will correct grammar, spelling, and punctuation mistakes on the fly or when you dedicate time specifically to editing.
Welcome to Grammarly.
It is a free app that speeds up editing and keeps your copy error-free before publishing or handing it off to clients.
It's fast, easy to use, and visually appealing.
I suggest that you download the Google Chrome extension here. Click the install button, and it will automatically be added to your browser.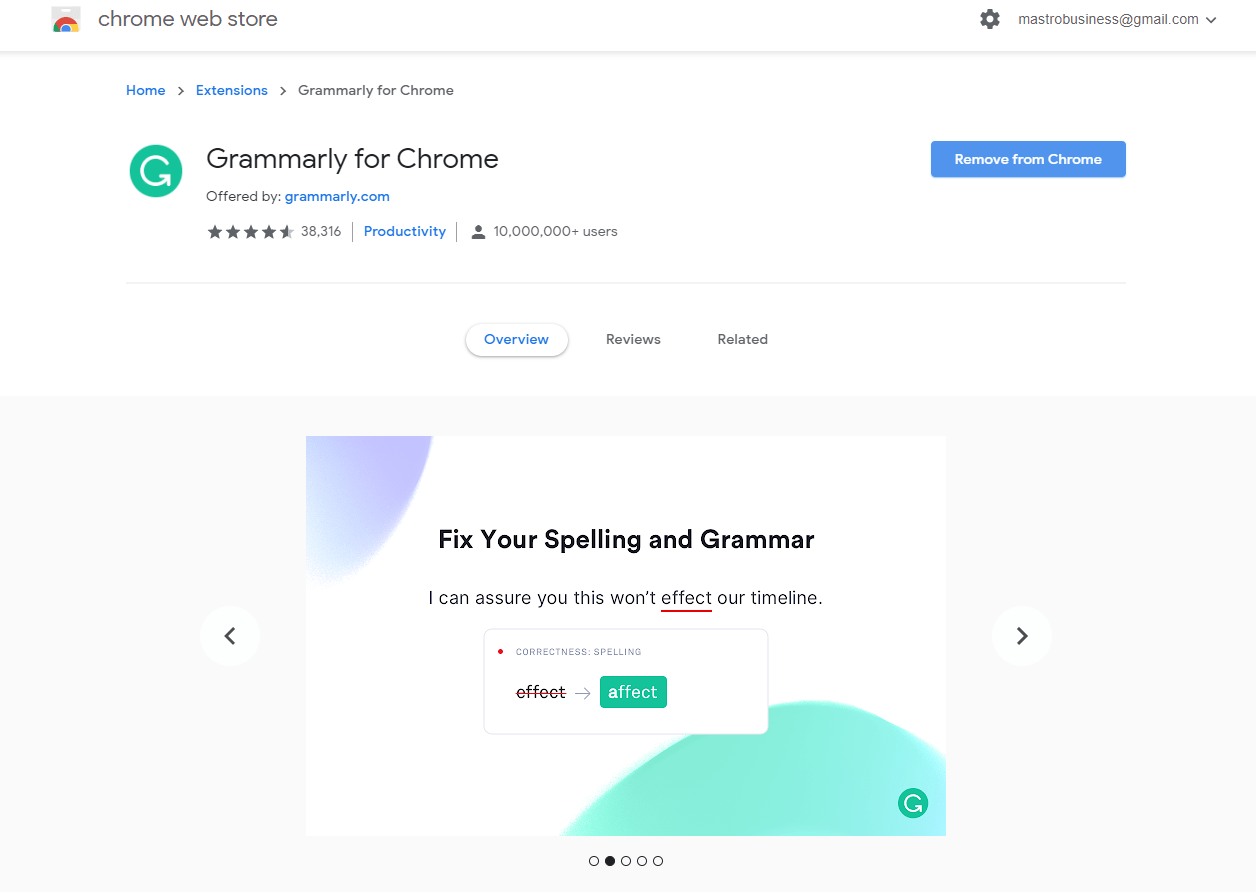 The extension integrates with many other tools and platforms like Google Drive, WordPress, etc.
It will highlight errors for you to fix. Hover over one and choose to fix it, ignore it, or add it to your library.

Grammarly is like a little robot helper. 🤖
It's powered by AI, assisting you in editing better while learning how you write to offer tailored suggestions.
4. Evernote
I love using Evernote to collect articles, take screenshots, and write notes.
Firstly, there's the Google Chrome extension you should install.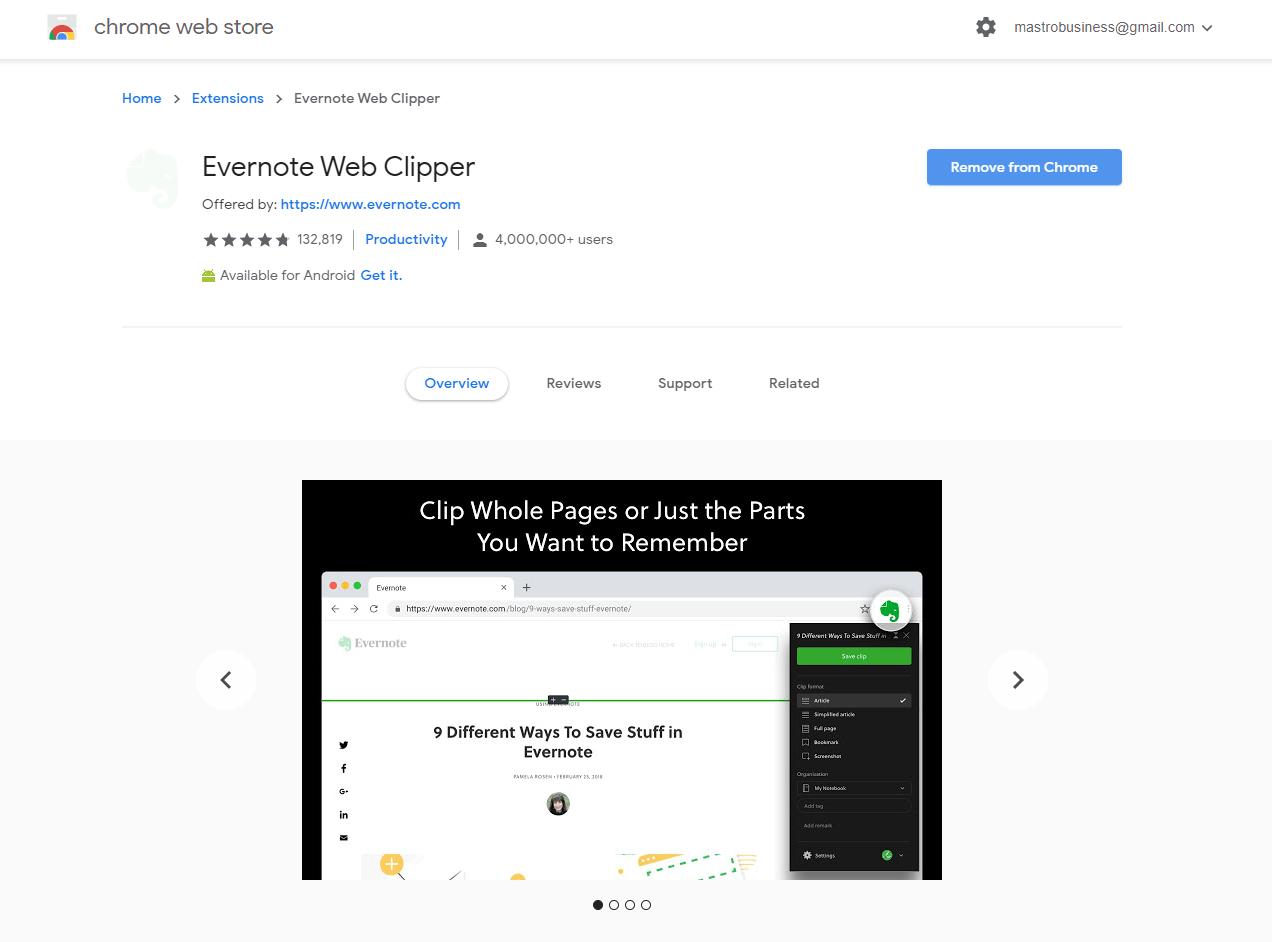 This helps you take epic screenshots with arrows, text, highlights, and more. Ever wonder how a website gets those great screenshot instructions?
Click the Evernote icon on the top right of your browser, and you will see all of the available options.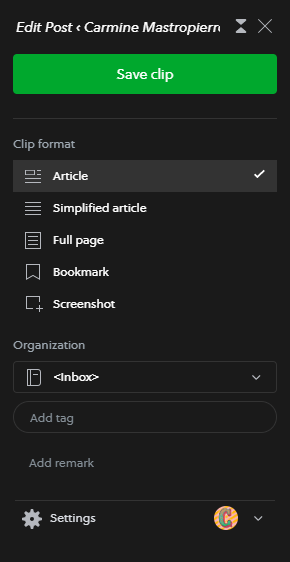 There's a mobile app you should download too.
This is awesome for note-taking, to-do lists, and reminders directly from your smartphone.
5. RhymeZone
Sometimes you need a little extra flair. Some inspiration.
And, if you're like me, you re-ruse the same words over and over until they're dry.
RhymeZone is the cure.
This website gives you rhymes, synonyms, descriptive phrases, and alternatives for any word.
It's great for finding interesting phrases and unique words.
Type in a word and select an option from the dropdown menu on the right.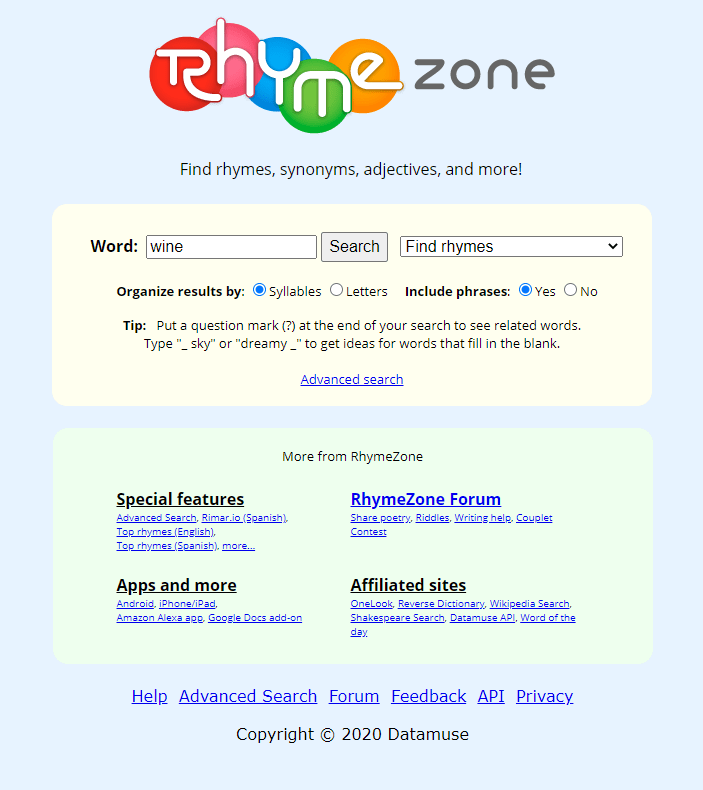 It will automatically search for those options and give you the results.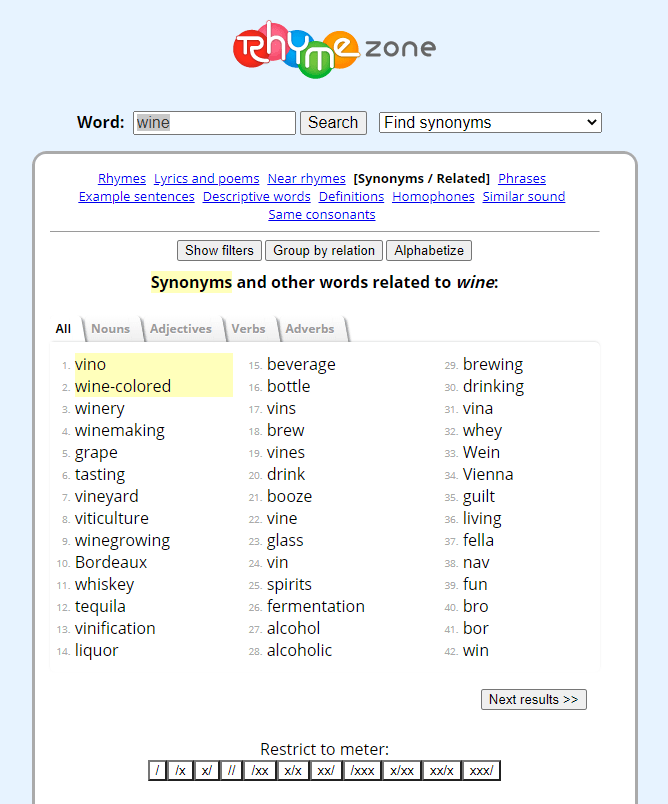 Bam. That's it.
6. Canva
What goes hand in hand with copy?
Images and visuals.
You need visuals to provide more context, entertainment, and information.
Otherwise, you're writing a newspaper at that point. A.K.A big blocks of text. ❌
However, if you're putting together a blog post, sales letter, or similar material, it needs images.
Don't worry if you have the graphic design skills of a three-year-old. Canva is a free tool that helps you design epic professional graphics in minutes.
Sign up for a free account here.
Click "Create New" and search for a template like "Book Cover."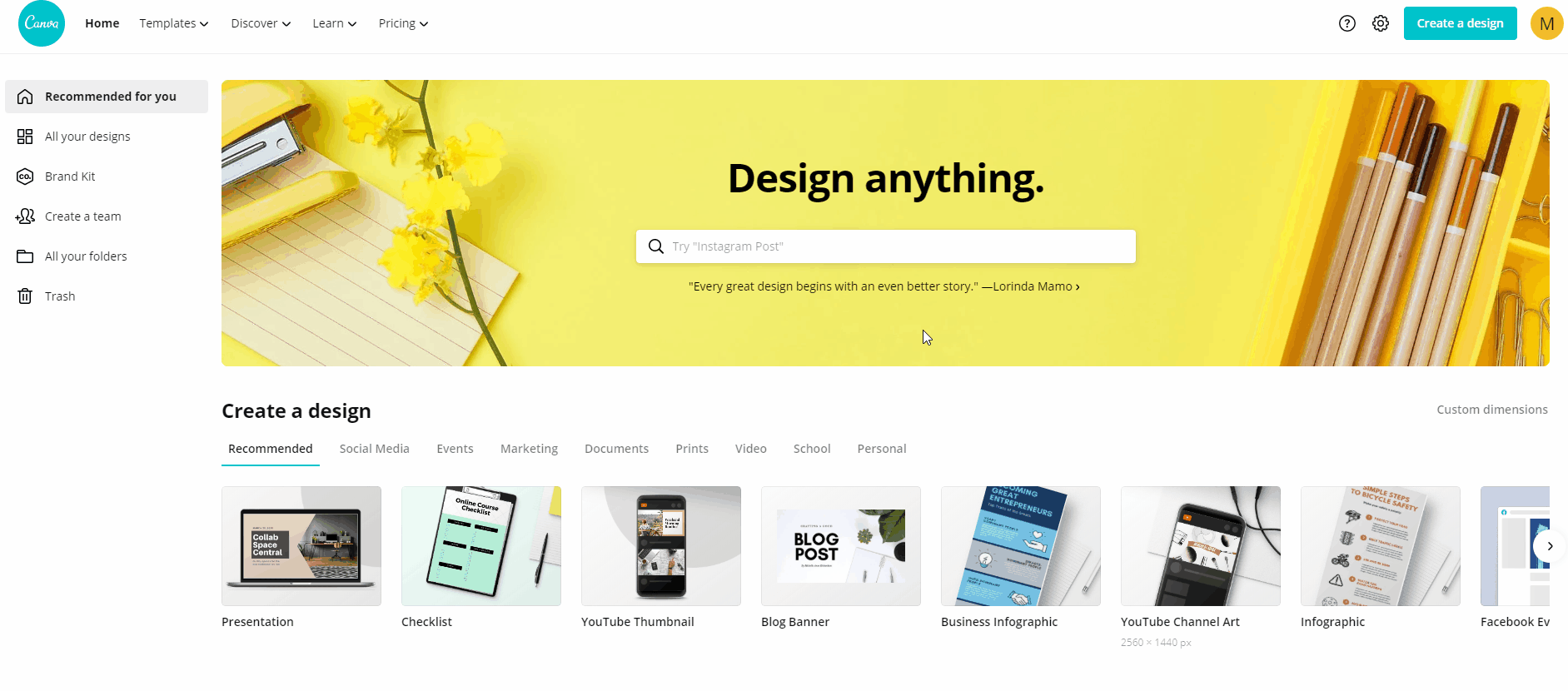 Choose a template from the left sidebar.
Then, fill it out!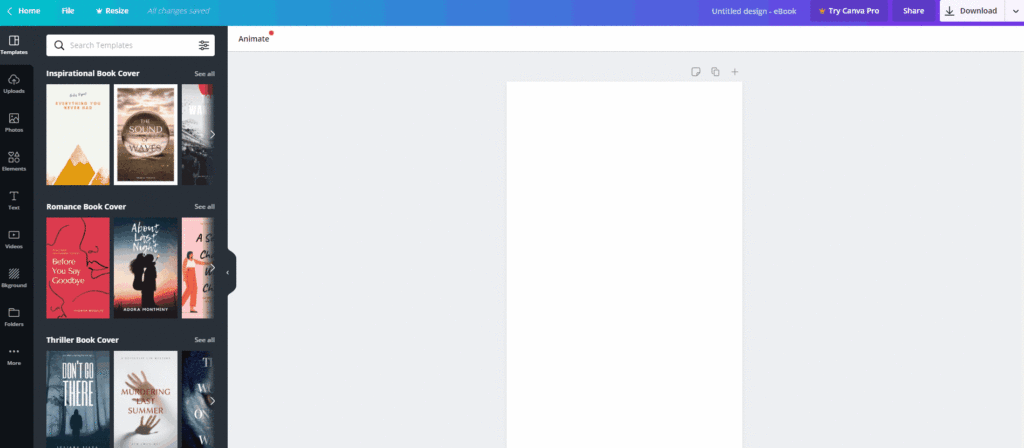 Add text, images, and graphics from the left sidebar.
You can upgrade to Canva Pro for more download options and high-quality icons.
7. Wave
You got bills to pay. Invoices to send.
Naturally, this means that you require some form of accounting software to get paid and manage your income and expenses.
Sure, you could keep it old-school and use a spreadsheet but let's get with the time, folks.
Wave is a free accounting and invoice software that will track all of your copywriting finances. You can invoice clients directly through their platform too.
Sign up for free here.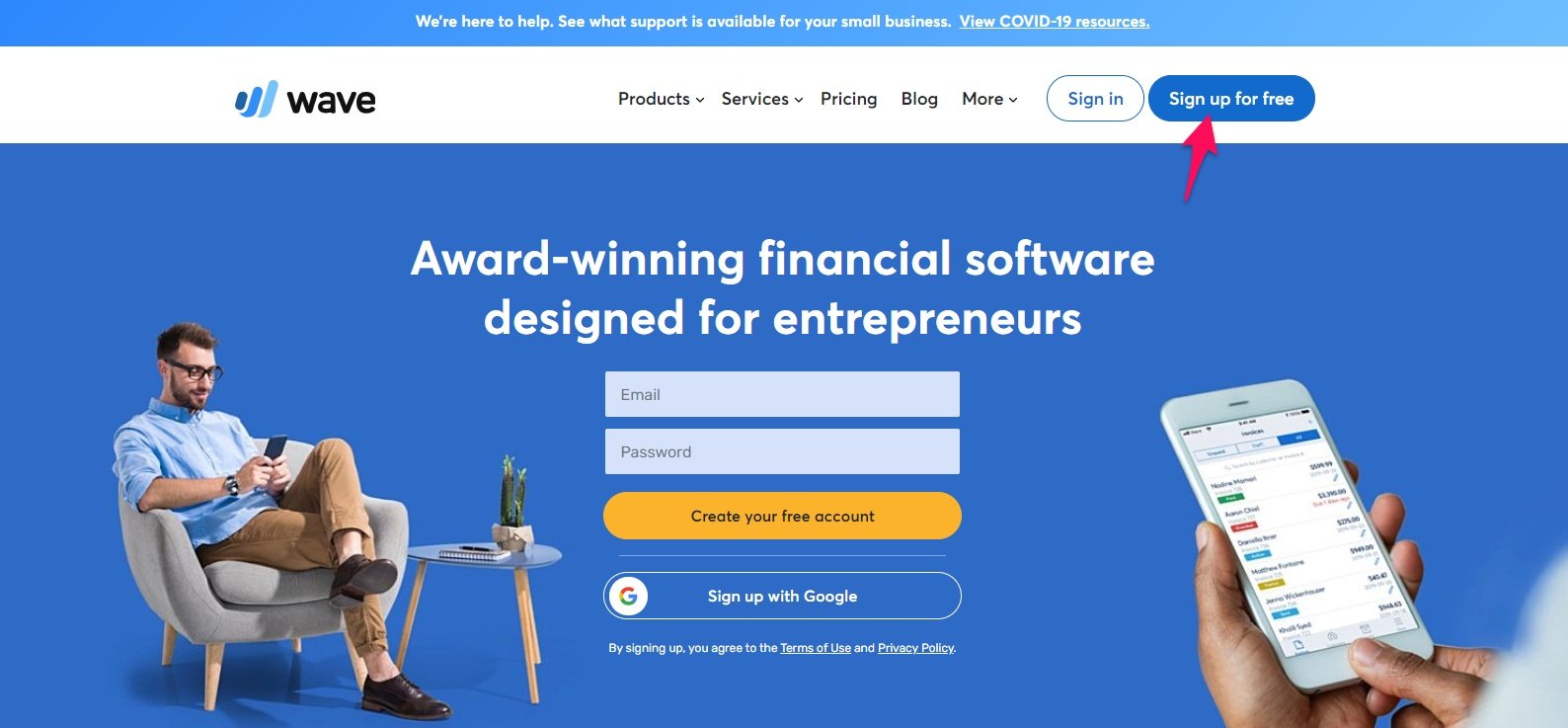 Go through the setup wizard to determine the best options for your account.
Complete the dashboard "Launchpad" to get your account in perfect standing to begin using.
This includes importing existing data and adding sales tax.
8. HubSpot
If you're running a copywriting business in particular, then you will need to use a CRM to organize contacts, emails, and leads.
I personally use and recommend HubSpot. It's free to use and comes with a plethora of great features.
It's accessible through their web app and mobile app.
Add your first contact by visiting "Contacts" under the main menu.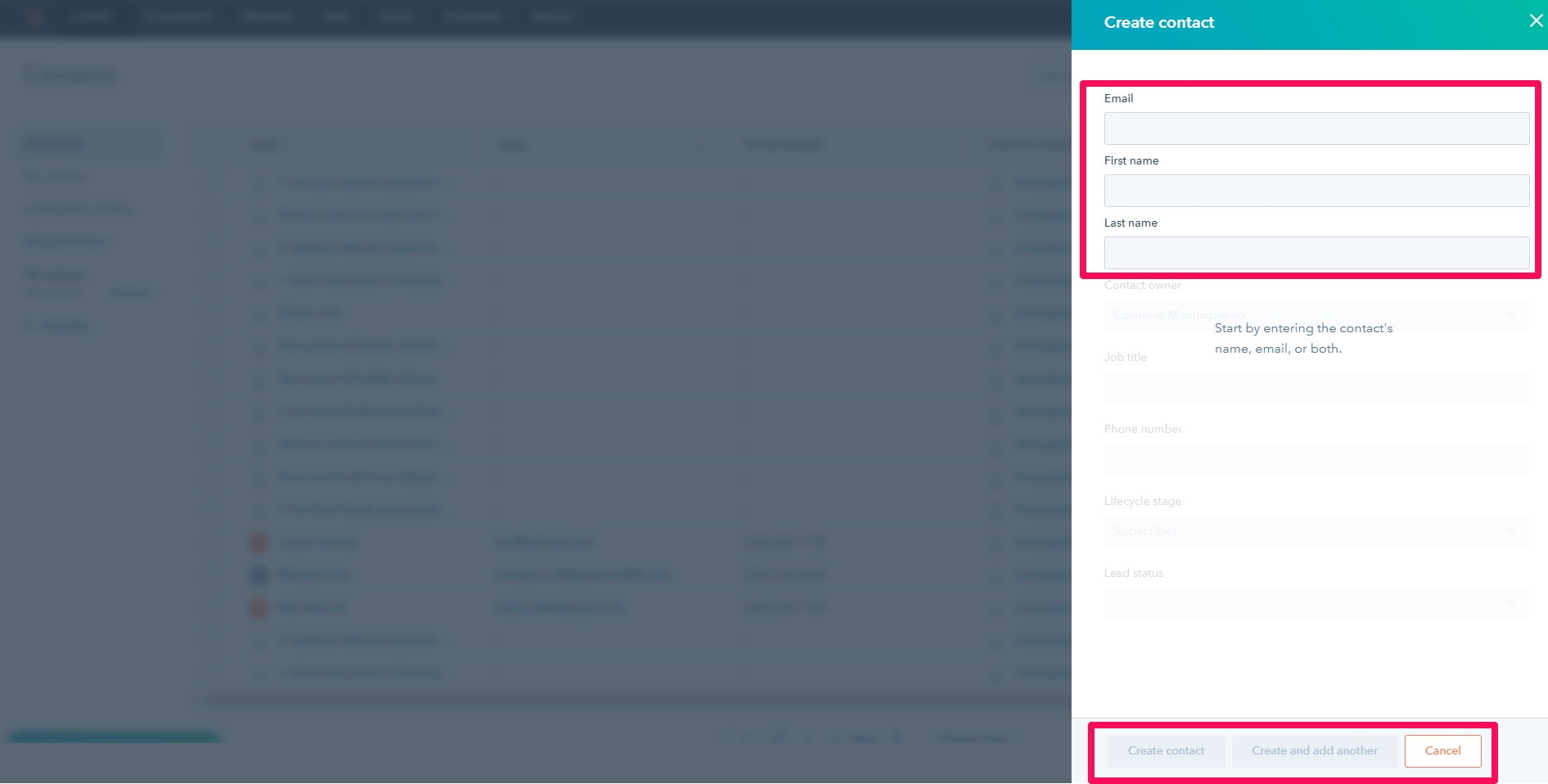 Click "Create contact" on the top right and enter the lead's information from the popup window.
Alternatively, you can click the "Import" button to upload a CSV list of many contacts.
Click a contact, and you will see all of their personal information.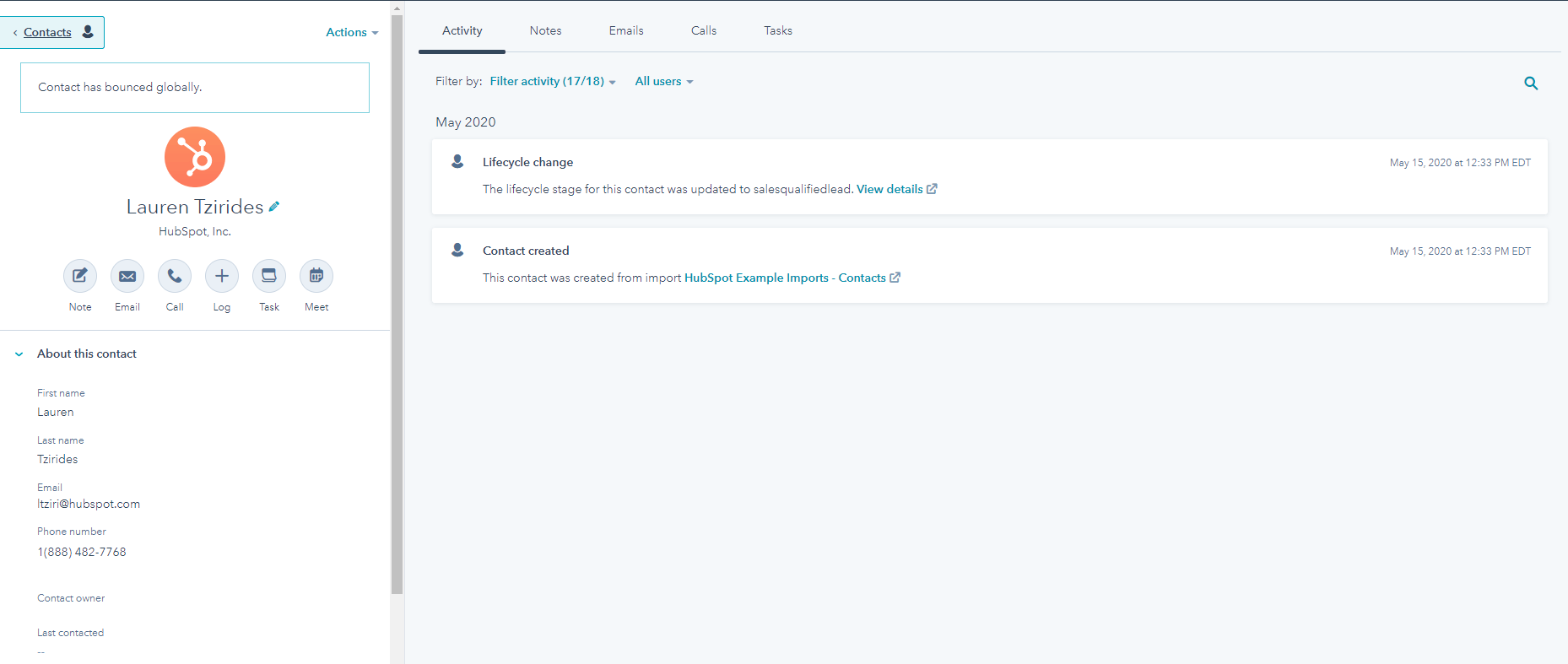 The "Activity" tab highlights all of the communication and changes you've had with that individual person.
You can leave a note, email, call, or set meetings on the left.
9. WebFX idea generator
Do you have ever have pesky writer's block?
We all get it sometimes.
…You stare at a blank screen.
…You become frustrated.
…You want to give up writing forever.
Okay. Maybe not that last one. But you get my point.
If you need a little help coming up with content ideas, try out WebFX's blog post idea generator.
Enter a keyword on the search bar and click "Give me an idea."
This will give you a topic idea to run with.

That brings me to the last copywriting app.
10. Ubersuggest
This is a free SEO suite from digital marketer Neil Patel.
If you write SEO blog posts, web pages, or other copy then you NEED a search marketing tool like this.
Better yet, you don't have to spend a dime.
Neil made it free, and you can upgrade to a paid plan if you want more features and limits.
On that note, you should check out my SEO copywriting course too.
Firstly, you can use Ubersuggest for keyword and topic research.
Enter a term into the search bar to start.

This will give you volume and other data for the keyword, along with suggestions for other similar terms.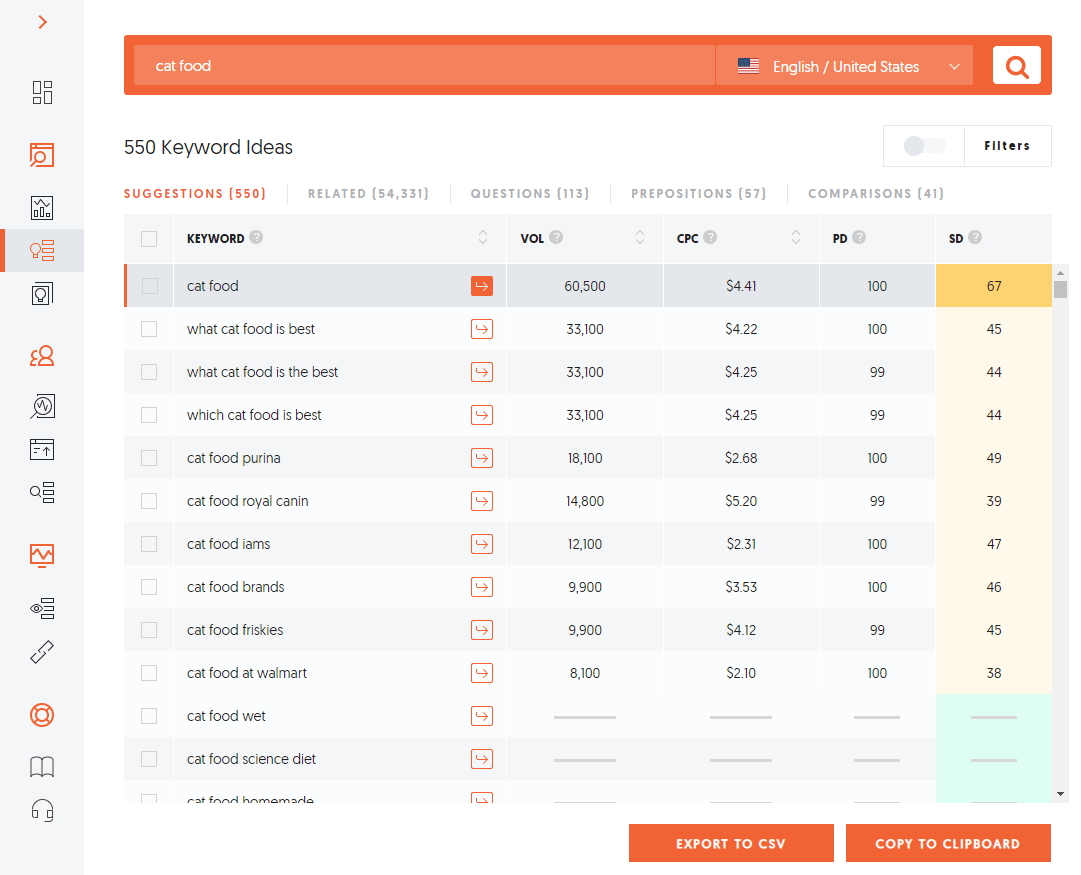 I like using this to find keywords to target for myself or clients and also for topic inspiration because they go hand in hand.
Next, it's great for swiping.
Look at the right side. There is the top-performing content for the keyword.
Visit these pages.
How long is the content?
How is it structured?
What points do they cover?
There are many other nifty features that you may find useful like the website analyzer and backlink checker although they aren't directly copywriting related.
On a similar note, make sure to try SEMrush if you want a killer SEO tool in your copywriting stack.
Wrapping up the best copywriting apps
You need to work smarter, not harder.
Why pull your hair out and spend extra hours on copywriting projects when a few apps can save you the stress?
I recommend that you use apps that help you write distraction-free, find topics, edit your material, manage copywriting clients, and handle finances.
Think about everything you do every day, no matter how small or big the task.
Search for an app that can help you with that. Eventually, you will have a powerful copywriting tool stack that speeds up your workflow and organization.
Make sure to read my article on the best copywriting resources if you enjoyed this post or enroll in my online trainings for mentorship on growing a writing business.