You have a massive pool of customers, data, and information as an enterprise.
Naturally, that means just as much content to manage.
And, it can be extremely hectic.
Social media…
Blogs…
Intranet…
You name it.
All of this content needs to published, organized, and measured.
That's where enterprise content management tools come into the picture.
They help do all of the above and more.
In fact, 85% of enterprise decision-makers agree they have two years to make significant changes in digital transformation or they'll fall behind.
Take the weight off your shoulders and use one of these ECM tools:
1. WordPress
WordPress powers 36% of the entire internet. You read that right.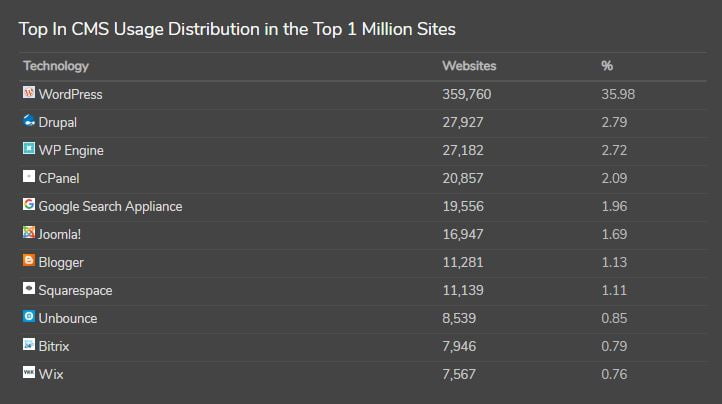 It's the world's most popular content management system used by everyone from bloggers to massive enterprises.
It has the ability to scale, be customized, and do anything thanks to themes and plugins.
Despite its power, it's easy to navigate and departments will be able to adopt it within a short period of time.
I've used it for almost my entire business career and I couldn't imagine using another CMS. It's that good.
The president of Emmaus, Andrew Stanten, commented on WordPress' capability saying, "By streamlining the website and other business-operative tools, the enterprise and its sales [teams are] able to get information into the sales cycle more quickly and more accurately than having disparate systems"
In particular, I suggest that you install WordPress on existing servers or opt for enterprise hosting services like WPvip.
2. Hootsuite
Do you use social media to market your enterprise and nurture relationships?
Then you know first-hand that it can be headache.
Constantly posting a multitude of channels isn't easy.
Unless, of course, you use Hootsuite. 🙂
They are a content management tool that allows you to schedule, post, and measure social content.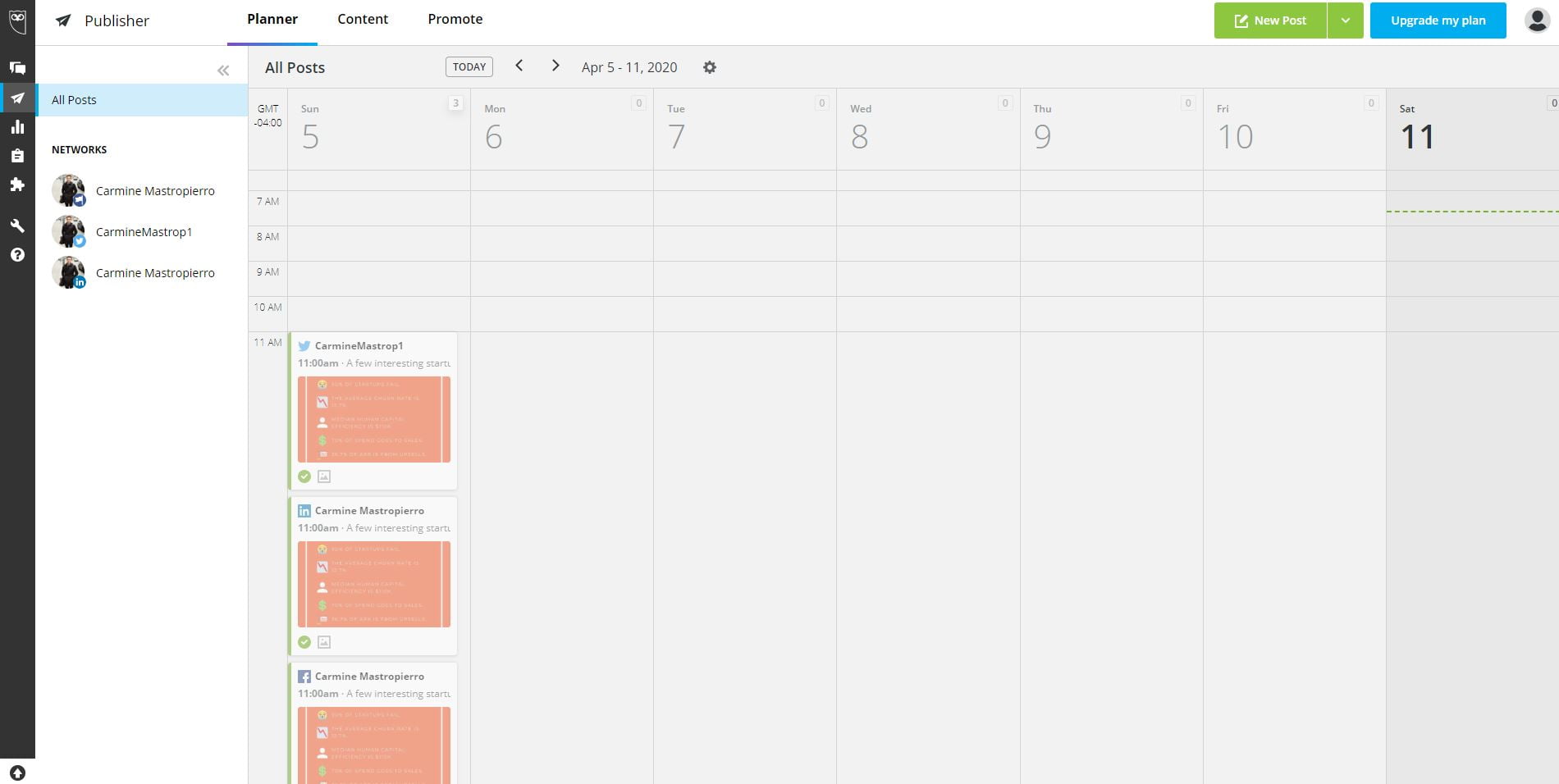 Some notable features include:
Social media monitoring to listen for brand mentions and engagement.
Content publisher and scheduler.
Analytics for insight into content performance.
Give assignments and tasks to team members to keep projects moving forward.
Apps to add further functions to Hootsuite's dashboard.
HootSuite's enterprise plans are tailored to your individual needs as you can learn about here.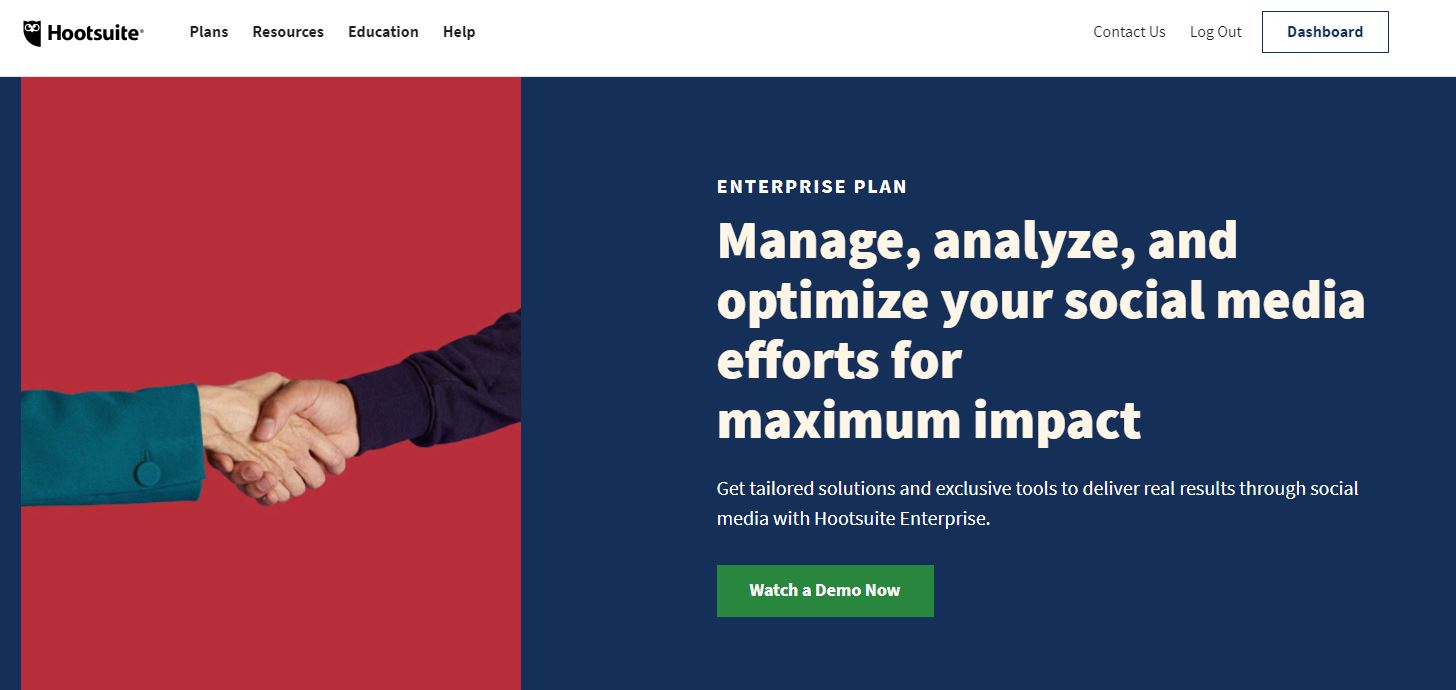 SharePoint is Microsoft's content management system that empowers teamwork, collaboration, and knowledge.

Every team receives its own dedicated portal to share files, data, and resources.
They can be customized to individual departments and are secured in and outside of an organization.
This prevents common problems like overloading portals, confusing amounts of information, etc.
There are currently three plans to choose from.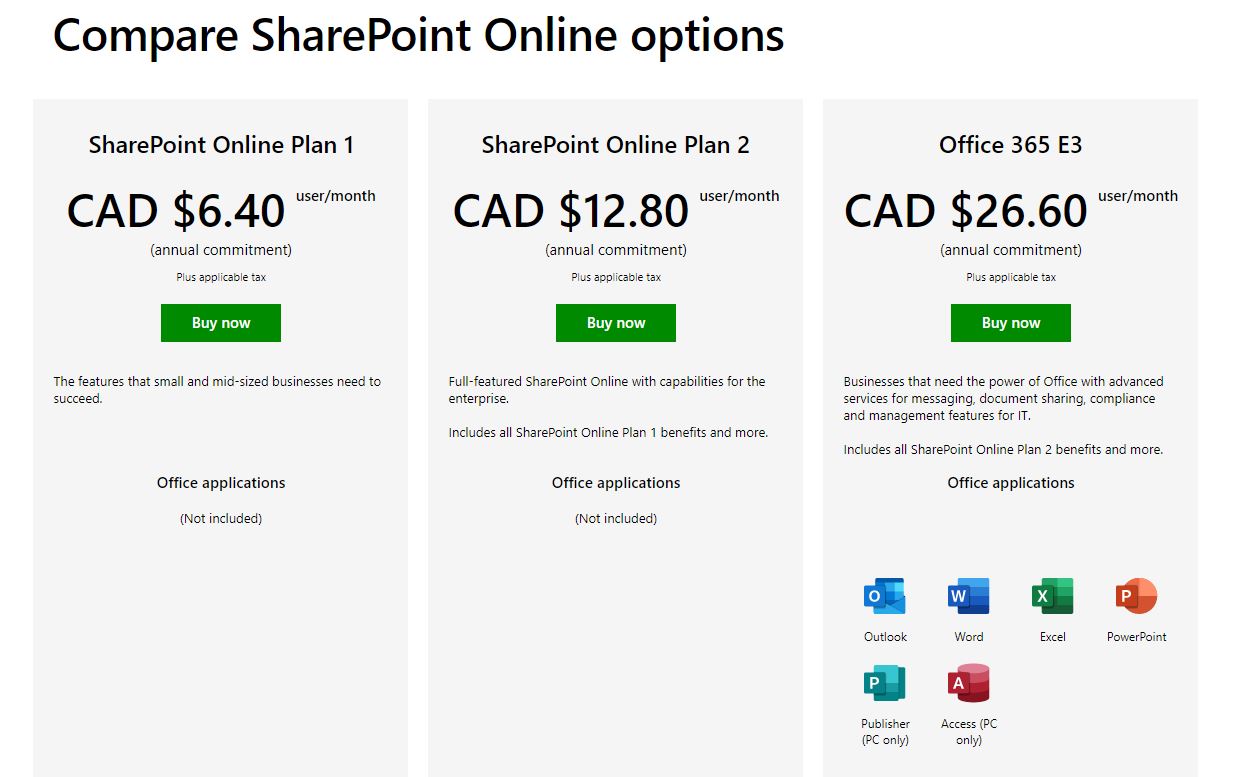 They include:
Online Plan 1 ($6.40/user): One TB of OneDrive storage per user, file sharing, team sites, 24/7 support, licensed for commercial use, and more.
Online Plan 2 ($12.80/user): Unlimted personal cloud storage, advanced security, enhanced search results, and more.
Office 365 E3 ($26.60/user): Includes several Office applications/services, business-class email hosting, custom email domains, the desktop version of apps, and more.
4. Slack
Communication is vital for an enterprises's success.
As a matter of fact, 56% of CEO's say digital improvements lead to revenue growth.
Think about how many people are within your organization.
Is it thousands? Tens of thousands?
They all need to be speaking, collaborating, and sharing for projects to progress.
Naturally, a collaboration tool comes in extremely handy.
That's where Slack comes into the picture.
They are the world's most popular communication tool to date built purely from building an awesome tool.
The platform offers features such as video conferencing, messaging, file sharing, and more. It looks like this: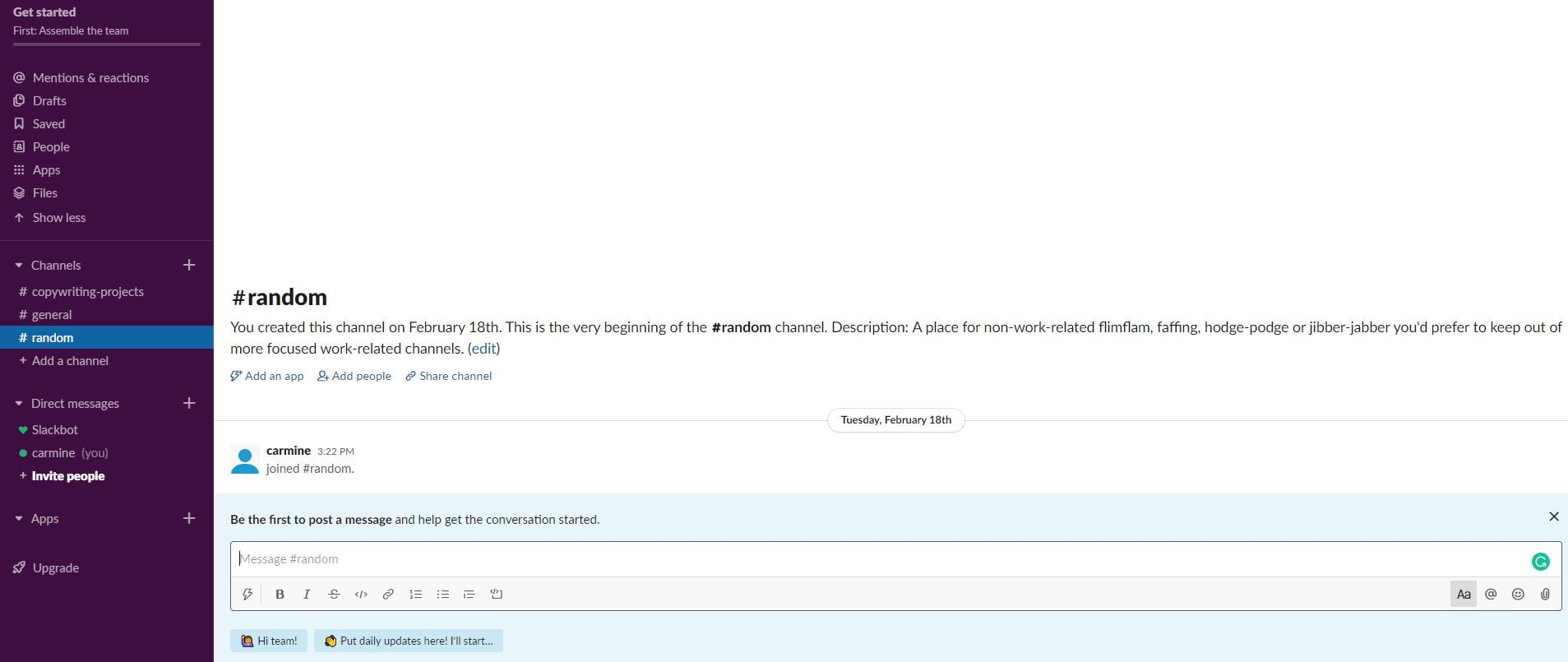 Enterprises will need to op for the highest plan (Enterprise Grid) for the maximum amount of storage, users, and capabilities.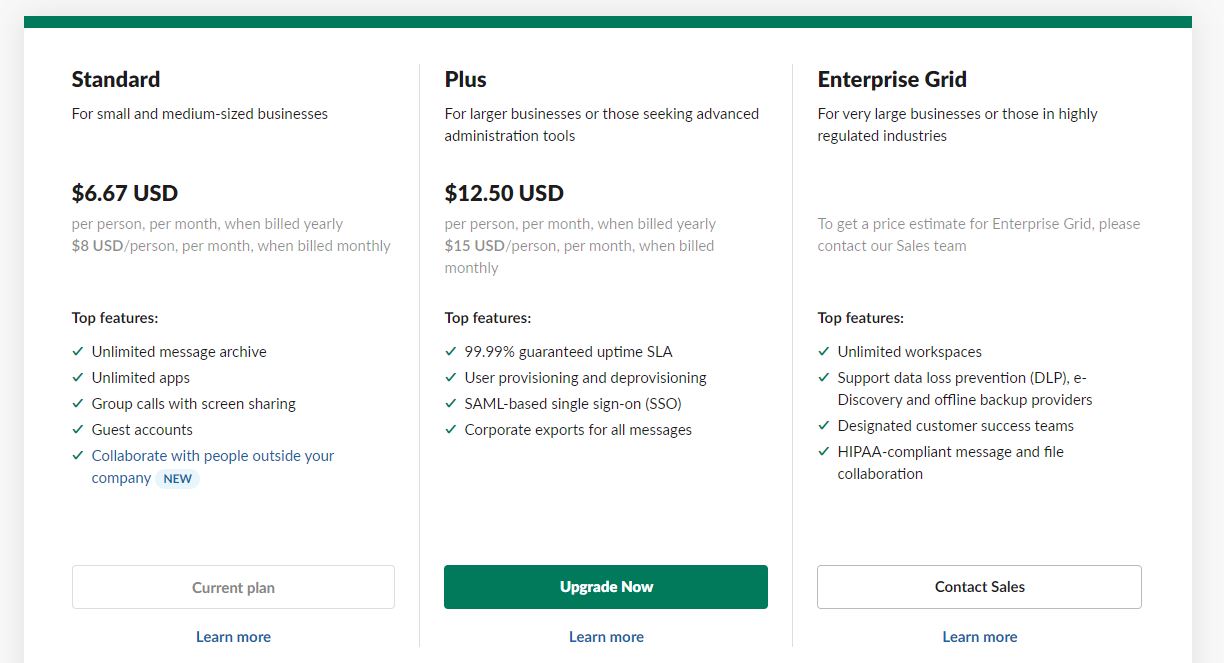 Keep in mind this is more for content management and making sure designers, content creators, similar individuals within the company are coordinating.
5. Trello
Trello is another priceless tool for enterprises.
It's completely free with upgraded plans.
The tool consists of three main elements: boards, lists, and cards.
A board is dedicated to a precise project, department, or team.
Lists contain a—as you could guess—a list of cards which are tasks.
I love it because it neatly visualizes projects, workflow, and collaboration.
Everyone can move around cards, share files, tag other users, and ensure that projects are heading towards completion.
Here's what a Trello board looks like: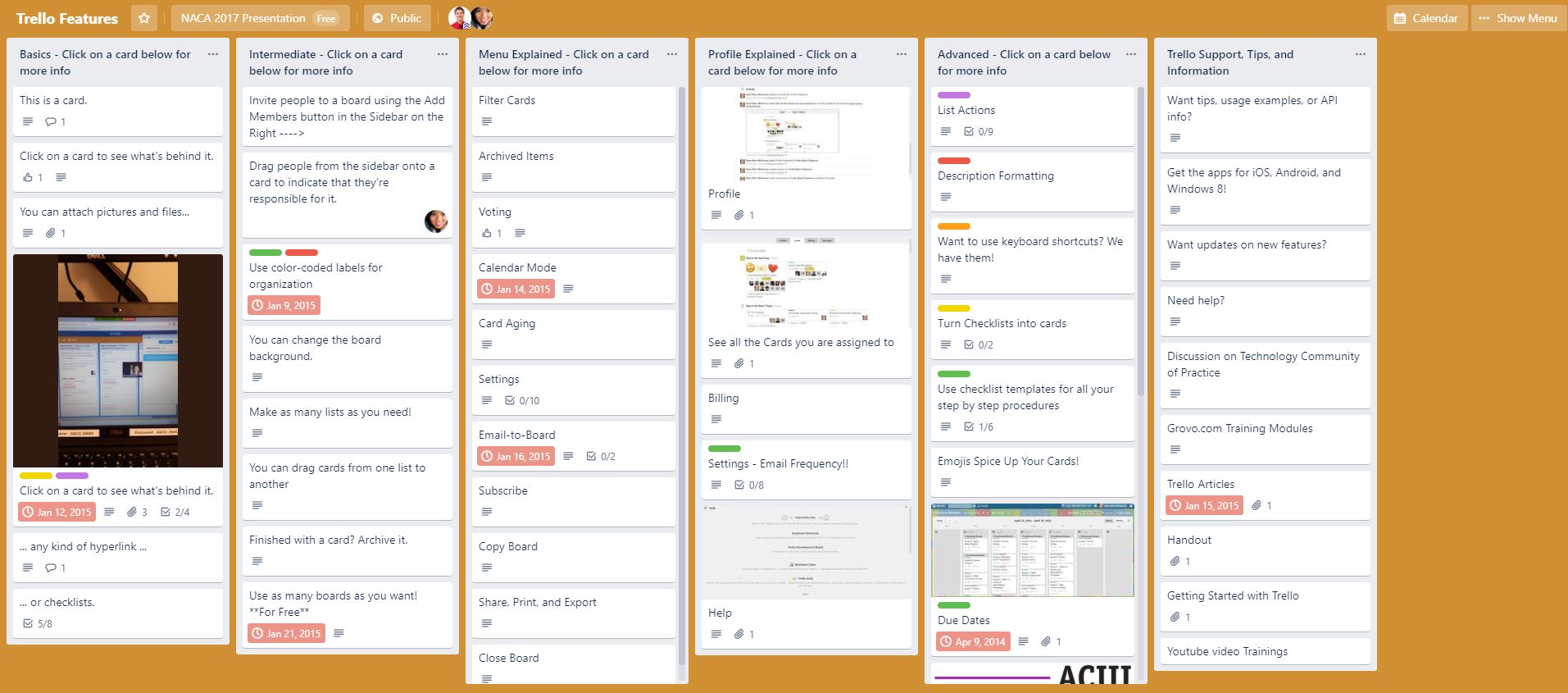 The enterprise plan is based on the number of users you need and the price per user begins at $250.
6. M-Files
M-Files isn't an enterprise content management tool, rather they call themselves "intelligent information management."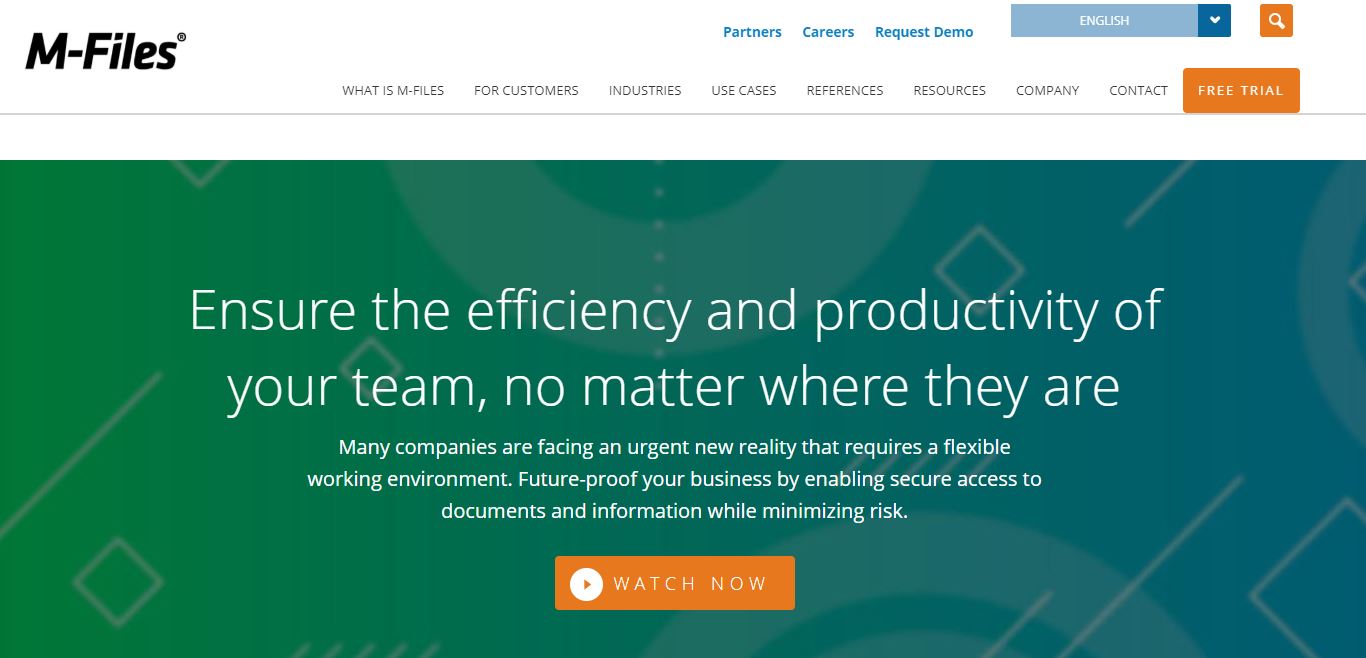 The platform helps companies centralize their content, files, and data through a neutral and metadata-based repository.
Stop looking in several places and wasting valuable time searching for content.
Core business processes and workflows can be completed automated to hit deadlines and ensure content is published on time.
It's also device-independent. Whether you're on a desktop or mobile, M-Files is accessible through the cloud.
That means an organization can access files anywhere; any time.
It integrates with G Suite, Salesforce, SharePoint, and other tools to maximize its effectiveness.
Oh, and don't forget to try the free trial and see how the software works firsthand.
7. OnBase
OnBase helps enterprises manage and process content through a single platform.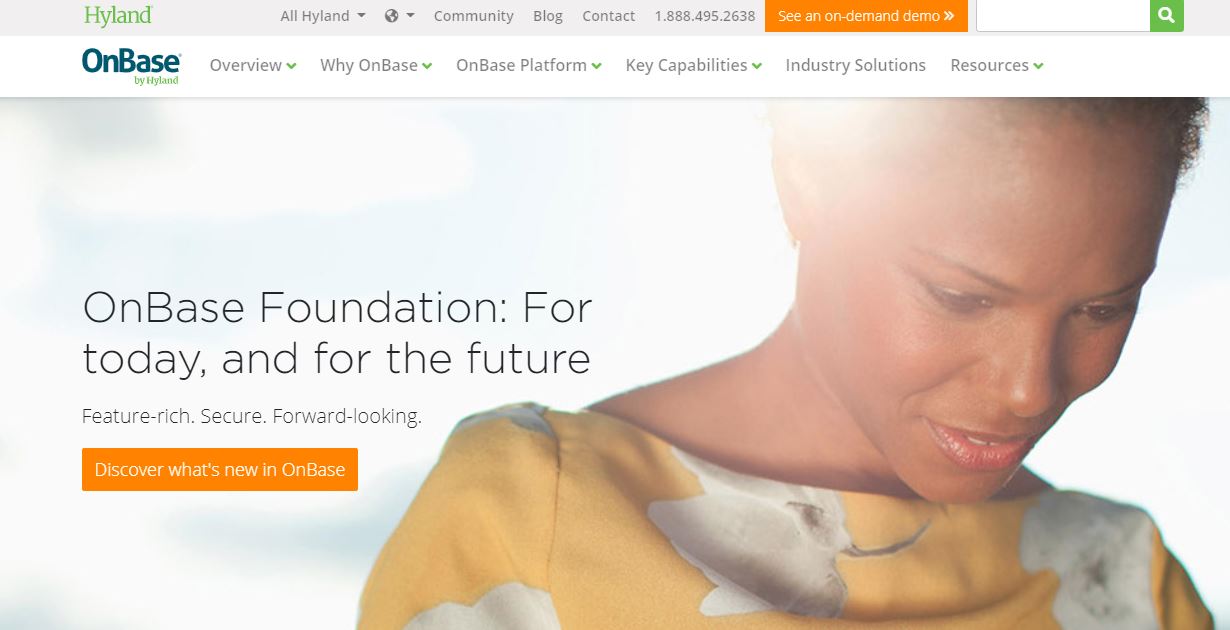 No more juggling tools when you can more effective, efficient, and agile.
It is built on a single database, repository, and code base that is continually updated to stay modern with trends and innovations.
They offer a variety of solutions for IT, business, and other industries, as well.
These are tailored plans specifically for each industry's needs.
Overall, you can look forward to increased productivity, reduced costs, and minimized risk.
8. Alfresco

Alfresco offers a digital business platform that helps enterprises develop more useful content and services. Here's how:
Application development framework
Firstly, there is the application development framework Alfresco users gain access to.
It allows enterprsies to quickly build web applications with Angular based UI elements and services.
Reusable components, development tools, and automated test coverage significantly reduce time to launch.
This also allows for quicker and greater adoption by customers.
Use these along with Alfresco's other content features to push out valuable tools and products.
Integrations
Integrations with other tools and platforms are necessary.
Otherwise, you lose functionality, sharing, and convenience.
Luckily, Alfresco integrates with Microsoft Office, SAP, Salesforce, Google Drive, and other platforms that you're already employing.
Content services
Find, view, and collaborate on digital content with rich metadata and business rules.
24/7 support ensures that your enterprise is always compliant and never stuck.
Alfresco's platform uses a high customizable standards-based engagement that allows for complex document processing.
Smart folders and metadata also indicate that your enterprise will easily be able to find and manage massive amounts of content.
9. OpenText
OpenText was named a leader in content services by Gartner in 2019.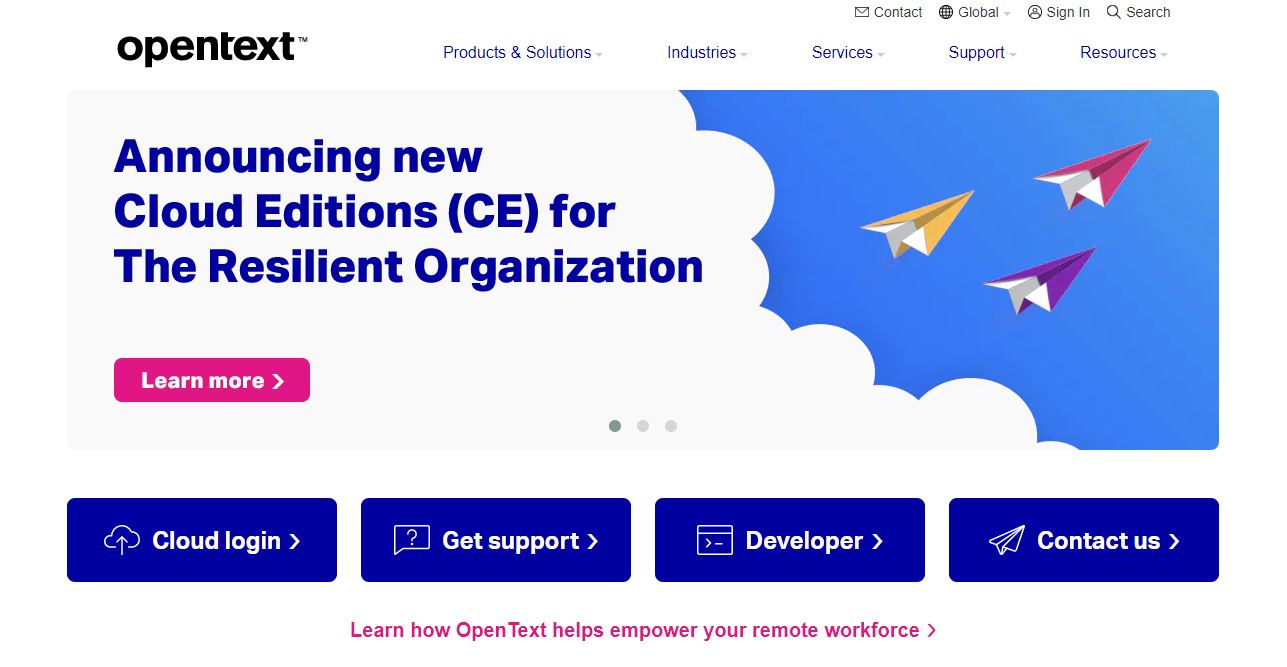 They are an enterprise content management software that supports companies to improve productivity, governance, and digital transformation.
Seeing as many businesses are affected by COVID-19 and need to quickly enhance their online marketing, OpenText is a great investment for this reason.
They aid in the capture, management, and sharing of content through an organization.
However, they aren't a traditional ECM.
They also integrate with CRM, ERP, SCM, HCM and other enterprise tools to help content and information flow across all channels.
Some of the features and benefits include:
Flexible and private cloud models for protecting sensitive information.
A simple and responsive interface that an enterprise can adopt easily.
Integration with Oracle, SharePoint, and other popular solutions.
Archiving solutions to always have content and information stored for future use.
Collaboration between different environments and ecosystems.
Capture documents from paper and electronic files.
10. Micro Focus Vibe
Do you want better business productivity and simplicity?
Then you need to try Micro Focus Vibe.
Their ECM software brings people, projects, and processes together.
Having a secure and streamlined intranet also helps collaborate between teams and departments.
Workspaces can collaborate effortlessly and digital offices bring together global enterprises.
The right information and talent can be drawn together at any moment to meet deadlines and produce the best results for internal and external expectations.
11. IBM Enterprise Content Manager
Take full advantage of company data and customer information to enhance content strategy with IBM's content management platform.

You will be able to capture, store, and analyze business content to find new insights and opportunities.
After all, content is only powerful if you can collect, organize, and extract value from it.
IBM's content management helps you with the basics: a, applying governance rules, then controlling what you can do with it.
12. Curata
One of the biggest issues with content of any kind is scaling it.
You can have the perfect strategy, distribution, and processes, but how do you make it larger than life?
By using a tool like Curata.

Hundreds of companies including Zendesk, Cisco, and J. P. Morgan use Curata to fuel their content efforts.
Here's what you get with their software
Find relevant and high quality content
Curata's platform automatically learns and adapts to your organization's content preferences and behaviour.
It uses hundreds of thousands of sources and crowdsourcing to move content all across an enterprise quickly.
Curata also uses social media to discover new data that is relevant to your business for inspiration and further analysis.
Curate
Once you've compiled content and information, it's time to schedule and organize it.
Curata does all of this for you by organizing content and helping you annotate and publish it.
The self-learning recommendation engine provides you with suggestions for what content should be provided, as well.
Consider all of the tools that play a role in content marketing.
CMS, social accounts, email marketing; the list goes on.
Curata connects with all of these to automatically post content so you can focus on high ROI tasks and define customized schedules.
Wrapping up the best ECM tools
Running an enterprise is difficult.
Organizing and measuring all of the content shared across one is more difficult.
Investing in a ECM will be of the best use of budgets.
It will help your organization greatly improve productivity, organization, and the return of content.
They also provide deep security, collaboration tools, and individual team sites.
Stop worry, do yourself a favour, and try out one of the ECM's I covered today. 🙂