If you're looking for a freelancer to help with your next project, you may be wondering where to start. There are many different websites and platforms that offer freelance services, but one of the most popular options is Fiverr.
It's no surprise that 81% of companies plan to hire freelancers again. Freelancers save you a ton of money, time, and energy versus hiring full-time employees or doing the work yourself.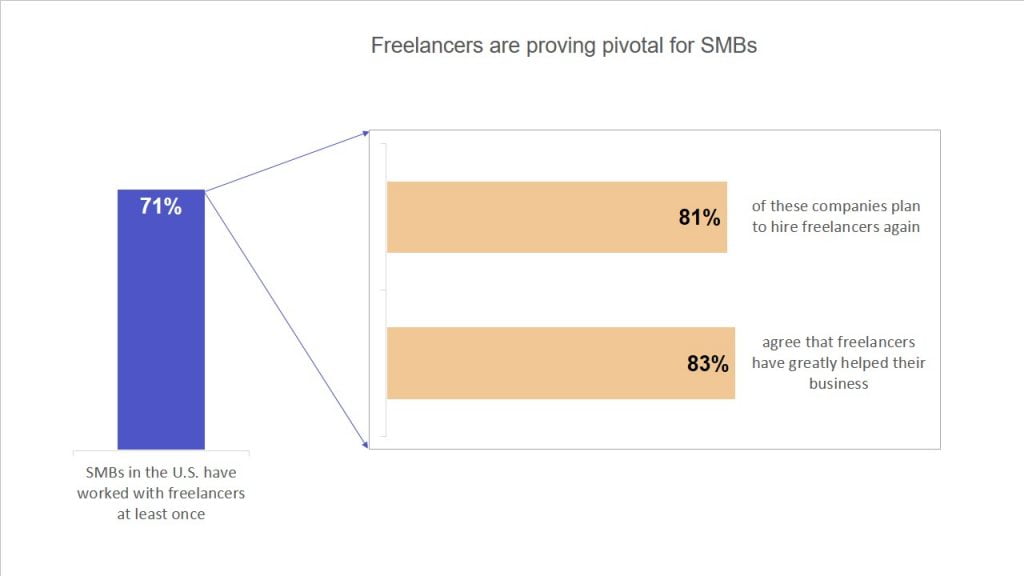 Fiverr, specifically, is a website that allows you to hire freelancers and outsource projects. This makes it a great option for businesses and individuals who are looking for low-cost services. In this blog post, I will explain what Fiverr is, why you should hire on Fiverr, and how to get started.
Let's jump in!
What is Fiverr?
Fiverr is a platform that allows freelancers to sell their services for a low price. Freelancers offer everything from writing and design services to marketing and tech support. This makes it a fantastic option for businesses or individuals who need affordable help with their projects.

Why should you hire on Fiverr? There are many benefits of using Fiverr when looking for freelance help. For one thing, the prices on Fiverr tend to be much lower than other platforms or websites, making it an ideal choice if you're working with a tight budget.
In addition, many of the freelancers on Fiverr have extensive experience in their fields, so you can be sure that they will provide high-quality work. Finally, Fiverr makes it easy to find and connect with talented freelancers, thanks to its user-friendly interface and extensive search tools.
How much does a freelancer on Fiverr cost?
The cost of hiring a freelancer on Fiverr can vary depending on the type of service you need. On average, most services start at around $20 or less, with add-on services typically costing more. Of course, it is always important to do your research and compare prices when hiring a freelancer on Fiverr, as different sellers may offer different rates for similar services.
Here's an example of graphic designers that range from $14-$50.
Additionally, keep in mind that you will also have to pay the standard 5.5% service fee per order placed on Fiverr. If it's under $50, there will be an additional $2 fee.
Is hiring on Fiverr safe?
When it comes to hiring a freelancer on Fiverr, safety is definitely something you should be concerned about. Fortunately, there are a few key things that you can do to ensure your experience goes smoothly and safely.
Let's look at some reviews from Sitejabber to dig deeper…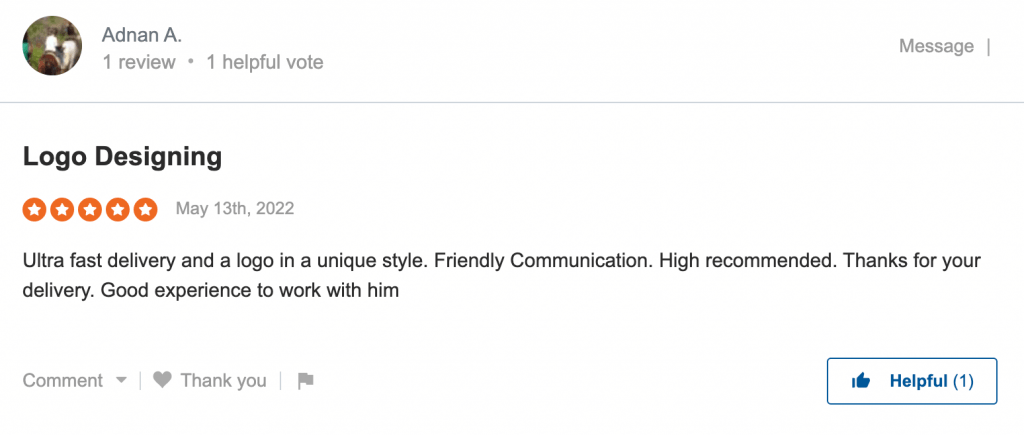 This user left a five-star review and used Fiverr for logo design. They said the freelancer had good communication and fast delivery, and it was overall a "good experience."
However, there are a fair share of negative reviews like this one: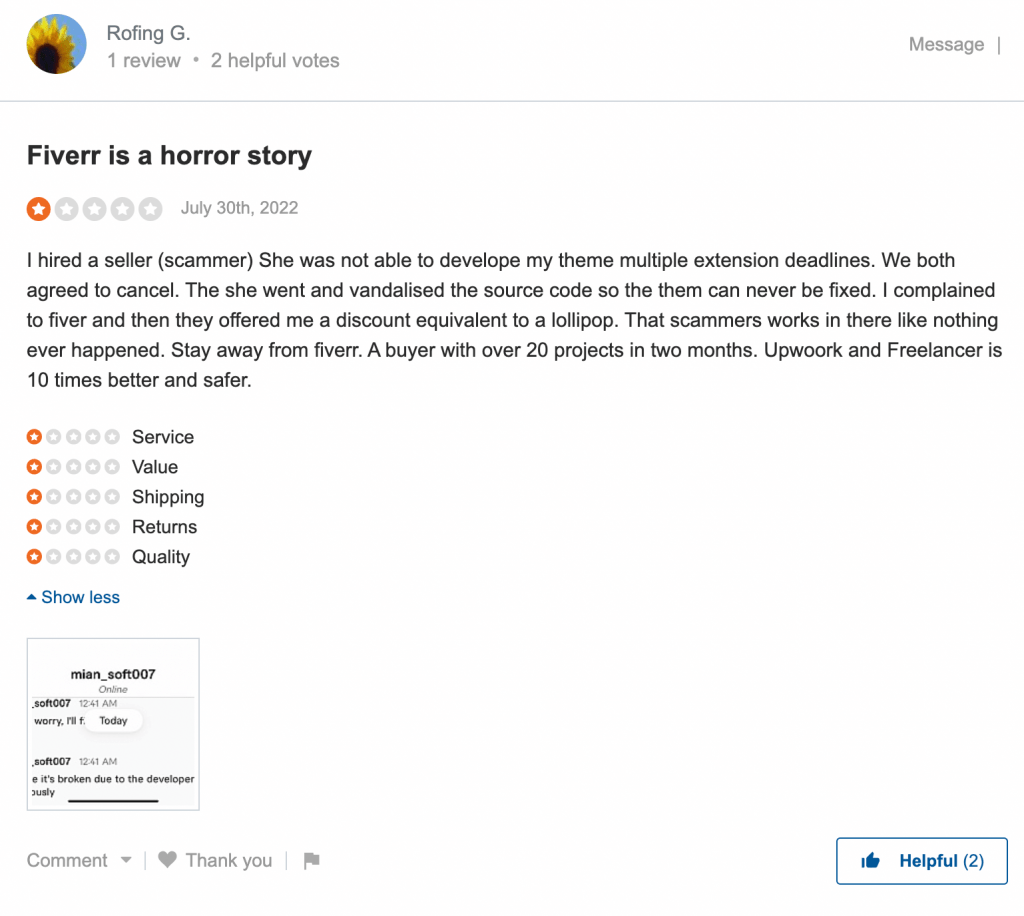 This user had a "horror story" in which a freelancer started to develop a website theme, but vandalized the source code after the project was cancelled.
Don't let this spook you, though. Make sure to carefully review the seller's reviews and ratings before making any purchases. This will give you an idea of what previous buyers thought about their work quality and overall experience with that particular seller. Second, always communicate clearly with your freelancer when placing an order or discussing project details.
This includes sending clear instructions and providing feedback along the way so that the final product meets your expectations. Finally, be sure to pay securely through Fiverr's platform; never send cash or transfer money directly outside of Fiverr unless you've both signed a contract.
How to hire freelancers on Fiverr
These are the steps you can follow to hire freelancers on Fiverr.
Sign up for a free account
The first step is to sign up for a free account on Fiverr. This will allow you to browse and search through the thousands of freelancers who offer their services on the platform.

You can sign up via email, Google, Apple, or Facebook.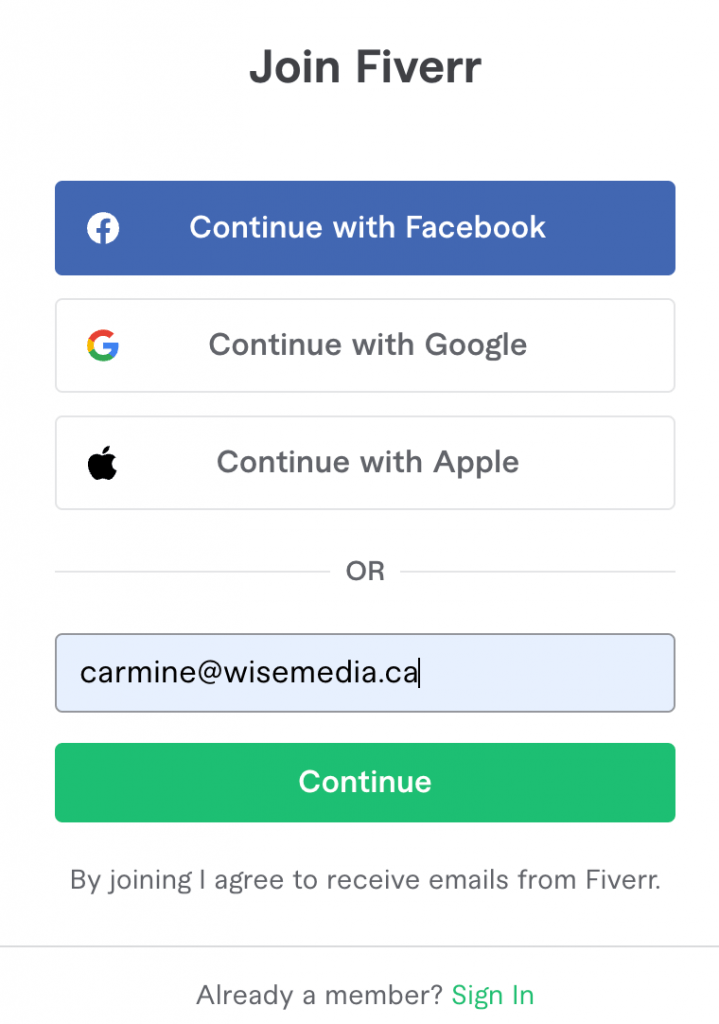 Once you're signed up, move on to the next step!
Search for freelancers based on what you need
Now that you've created your account, take some time to browse through different sellers and select those that seem like a good fit for your project.
Enter a keyword in the top search bar to begin.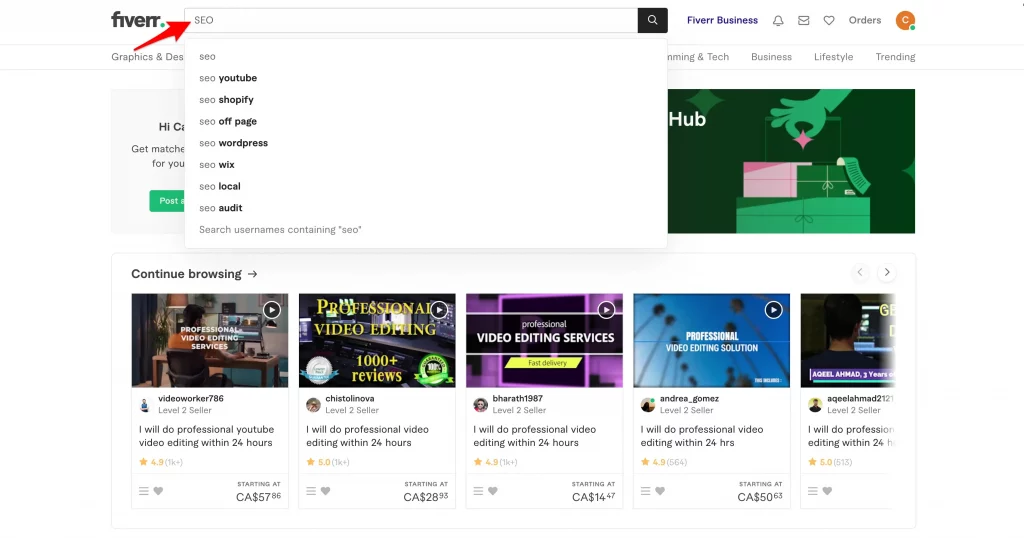 Click on a service that suits your needs, and it will bring you to the seller's listing.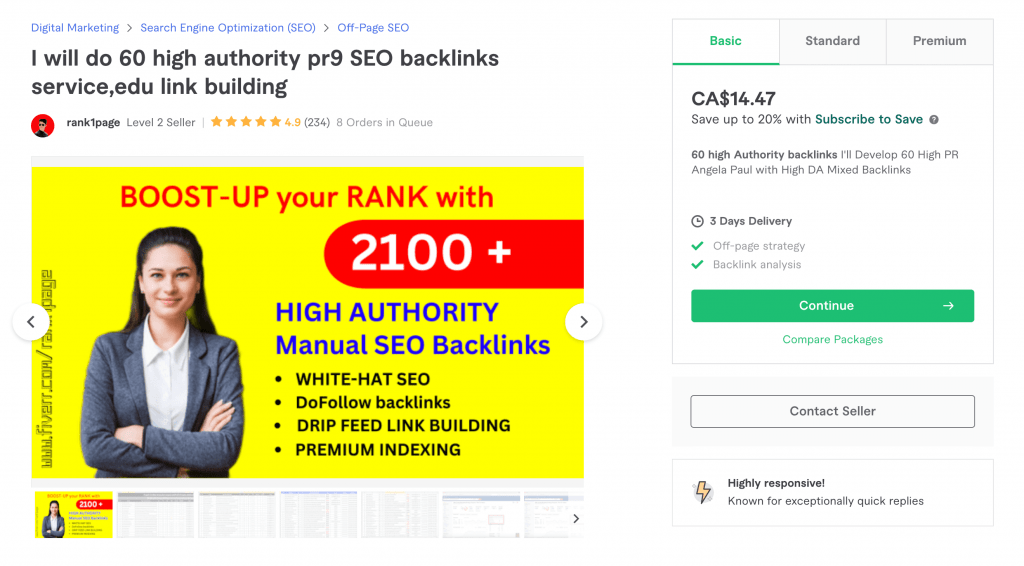 Read their reviews and testimonials
Before making any purchases, be sure to take the time to read through the seller's reviews and testimonials. This will give you an idea of their past work experience and what other buyers have thought of their services.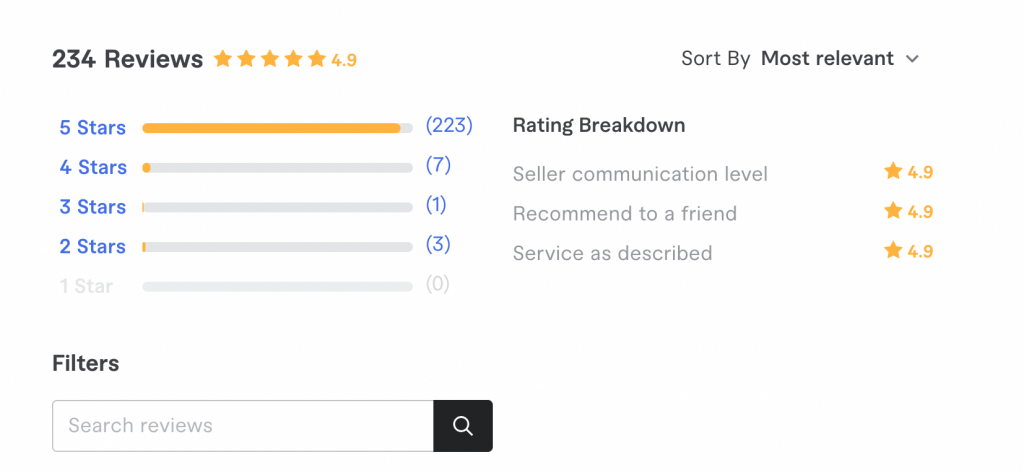 I would personally hire a freelancer that has at least a couple of dozen 5-star reviews. This protects you and ensures you're working with something that won't waste your time.
Compare freelancers' pricing
Be sure to compare different freelancers' pricing and offerings in order to find the best match for your project. Sometimes you might find a Fiverr freelancer that offers the same service for less or more, but you'll have a better experience with them.
I've done tons of hiring over the years while growing my businesses, and don't be surprised if you have to hire several freelancers before finding one that you really connect with.
Because it's not just about the work they do or the price, it's also how they communicate and align with your goals and workflow.
Ask them questions about their experience
Next, contact the sellers that interest you and ask any questions that you have about their services or qualifications. For example, sometimes, I'll ask for their portfolio link if it isn't on their profile. This lets me gauge their experience and skill level.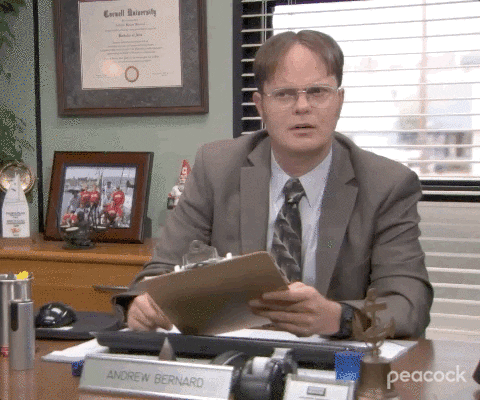 Start with a basic project
Then, once you've selected a seller, place an order by providing detailed instructions and setting your budget and timeline requirements. Keep in touch with your Fiverr freelancer throughout the project so that they can provide regular updates and ensure that everything is going smoothly.
Final thoughts on hiring Fiverr freelancers
Overall, hiring a freelancer on Fiverr can be a great way to connect with talented individuals and get your projects done affordably and efficiently. Whether you need help with web development, graphic design, or anything in between, there is sure to be a Fiverr freelancer who can help you out.
Start off by creating an account and searching for sellers that offer specifically what you need. Go through multiple listings to get a feel for how much you will need to spend and what turnaround times look like.
Take the time to review each seller's profile, services, portfolio, and what other buyers have said about them.
I recommend starting off with a basic package to get a feel for how the freelancer works, and scaling up your investment if everything works out fine.
If you want to learn more about freelancing and marketing, check out my online courses.