Are you thinking of investing in a copywriting course or services from CopyHackers?
You're in the right place.
I have personal experience with CopyHackers' products, and have done extensive research for this review.
In this blog post, you'll learn whether or not CopyHacker is worth it, what they offer, and what makes them stand out.
Let's jump into it!
What is CopyHackers?
Alright, let's cut to the chase. You've probably heard about Copyhackers at some point in your copywriting journey. But, who are they, exactly?
Founded by Joanna Wiebe back in 2011, Copyhackers isn't just another site. It's a goldmine for anyone serious about copywriting.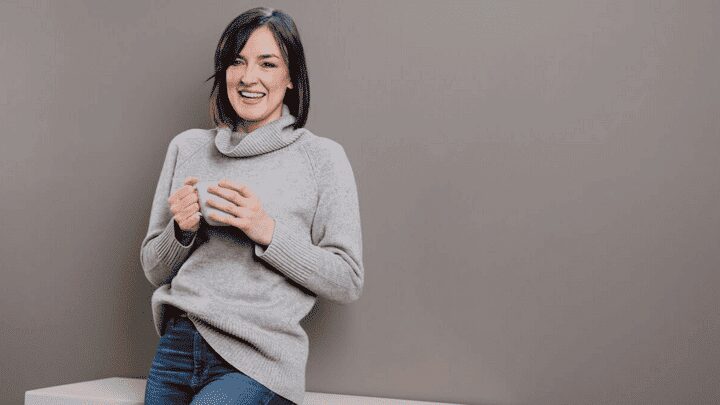 And here's the kicker: while most platforms give you generic advice, Copyhackers zeroes in on sales. Yep, 100% sales-focused. They teach skills that will help you drive conversions at scale.
The digital landscape is crowded. According to Ahrefs, over 7.5 million blog posts are published every day. But how many of them really hit the mark? Not many.
That's where the science of copywriting comes into play. It's not just about stringing words together; it's about crafting a message that resonates and, more importantly, converts.
And guess what? Copyhackers has nailed this formula. From crafting compelling sales pages to tweaking your Facebook ads, they've got courses on pretty much everything.
Unlike many platforms that keep things theoretical, Copyhackers is all about actionable insights. They're not just teaching you to fish; they're handing you the rod, the bait, and even pointing out where the fish are biting.
CopyHackers Copy School Review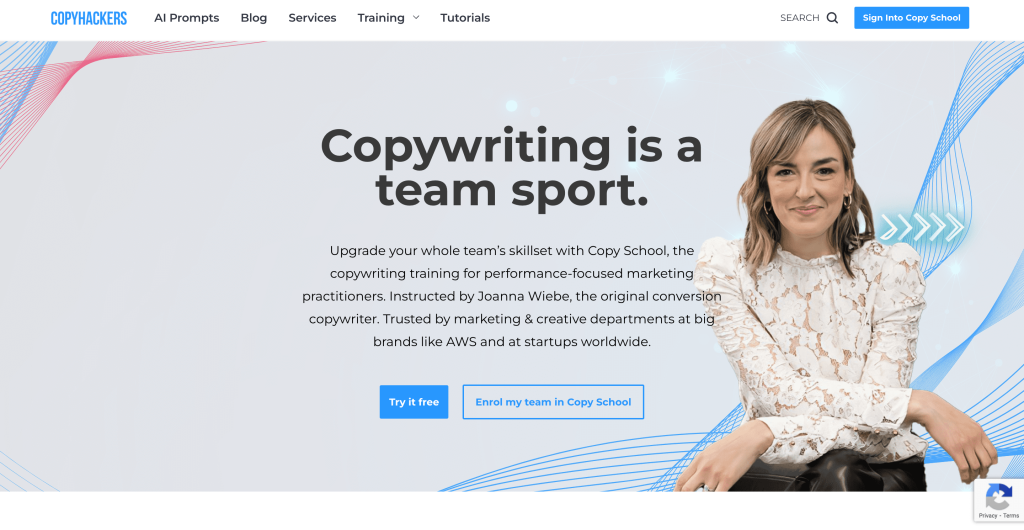 Think of it as the Harvard of copywriting, but without the hefty tuition fees and, well, you don't need to leave your couch.
First off, why's everyone raving about it? Simple. Copy School isn't just another course; it's a masterclass in the art and science of copy that sells.
We're living in an age where your marketing needs to be top-notch to attract and convert customers. Otherwise, you'll get poor results from your work.
From crafting magnetic landing pages to optimizing Facebook ads, CopyHackers has it all covered.
But, let's talk content. Once you're in, you're greeted with a treasure trove of resources: over 100 training videos (depending on the exact course), templates that remove the guesswork, workbooks, checklists, and even bootcamps.
It's like having a seasoned copywriter guiding you every step of the way. And trust me, in the copywriting world, having such a guide is priceless.
How much is Copyhackers Copy School?
Originally, you could purchase CopyHacker's courses individually anywhere from $497 to $997. However, as of October 2023, they switched to a membership model.
Copy School is priced at $97/month. It includes all of their copywriting courses, a community of writers, and expert training. You'll also get access to their future courses.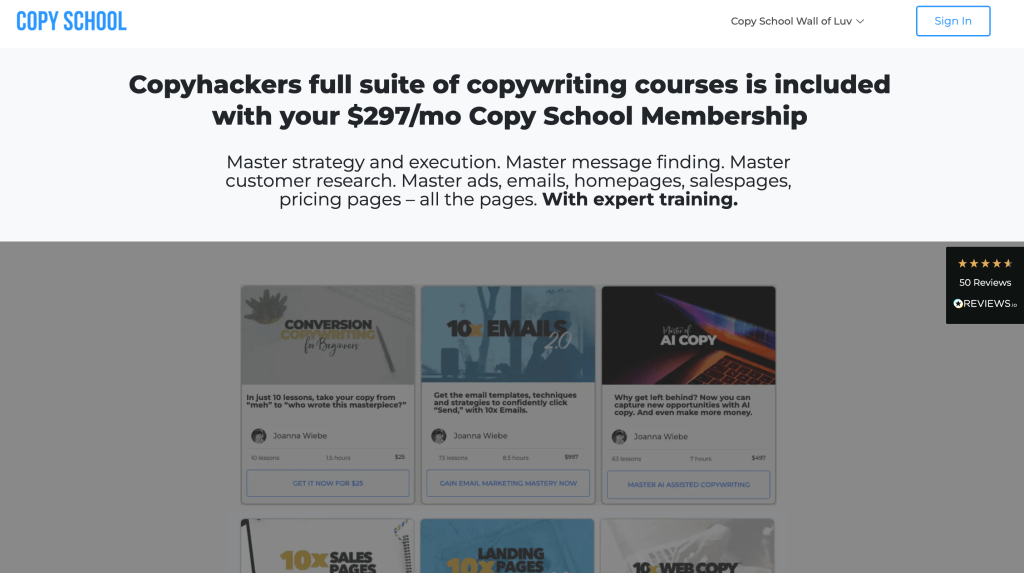 If you want to learn how to make money online freelancing, consider their 10x Freelancer course. Multiple pricing tiers start at $25/week, depending on your budget and needs.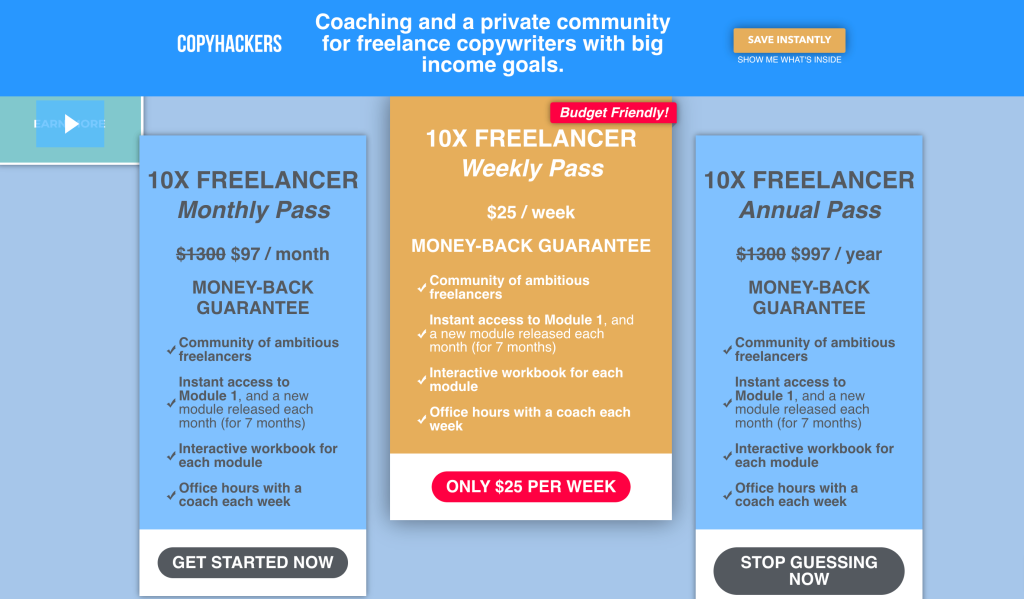 Remember that Copyhackers offer a free trial of most of their products, allowing you to test drive it before committing.
Spotlight on Individual Copyhackers Courses
Alright, let's zoom in a bit. You've got the big picture of Copy School, but what about the individual courses? Are they worth the hype? Let's break it down.
1. 10x Emails Course: Ever heard the saying, "The money's in the list"? Well, it's true. But here's the twist: the real money's in how you talk to that list. With the 10x Emails course, you'll learn everything about writing effective sales emails.
I also have an email copywriting course you can check out that will 10x your skills in a matter of hours.
2. 10x Landing Pages Course: Landing pages are the unsung heroes of digital marketing. Get them right, and you're golden. Mess them up, and you're leaving money on the table. This course dives deep into the anatomy of landing pages that convert.
3. 10x Funnels Course: Funnels. They sound simple, but man, can they be tricky. This course is all about optimizing every stage of your funnel. From awareness to conversion, it's a step-by-step guide to skyrocketing your sales.
4. 10x Facebook Ads Course: Facebook Ads can be a blessing or a money pit, depending on how you use them. This course? It's all about maximizing ROI, and writing ads that achieve your business goals.
5. 10x Sales Pages Course: Last but definitely not least, the 10x Sales Pages course. Think of your sales page as your digital salesperson. It's gotta be sharp, persuasive, and on-point. This course ensures those words drive action.
So, there you have it. An overview of the courses offered by Copyhackers. They have something for everybody depending on their goals and what they wish to learn.
Free Resources and Tutorials by Copyhackers
Let's switch gears for a moment. What if I told you that Copyhackers isn't just about the premium stuff? Yep, they're publishing value-packed resources and tutorials for the sweet price of… zero dollars. Nada. Zilch.
Let's see what they offer.
1. Tutorial Tuesdays: First up, Tutorial Tuesdays. Every week, like clockwork, Copyhackers drops a fresh, actionable tutorial. And we're not talking fluff here. These are in-depth, step-by-step guides that tackle real-world copy challenges.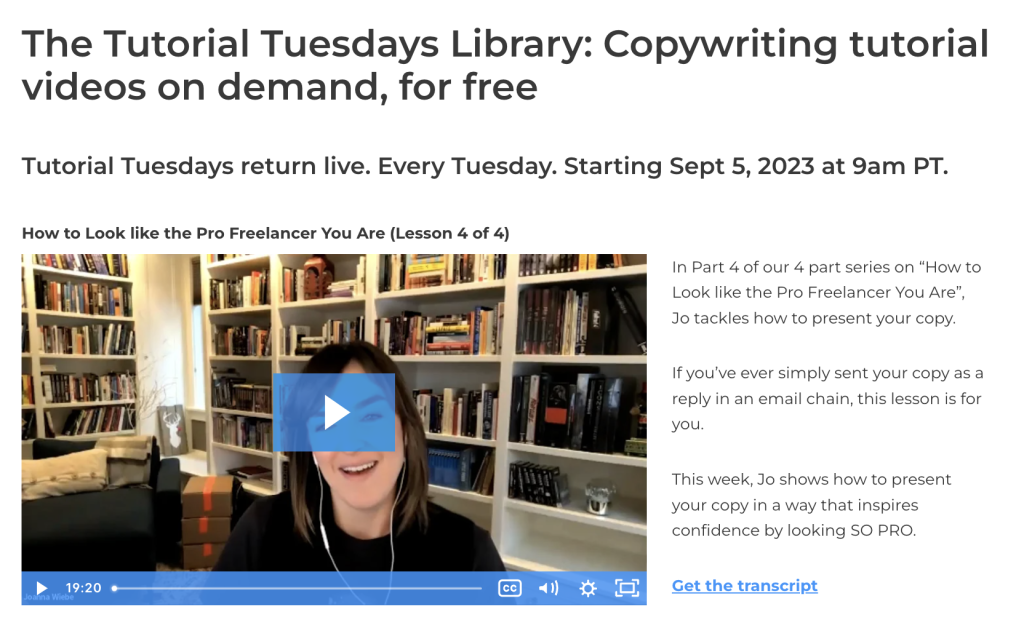 2. Copywriting Articles: Check out their blog that's loaded with fresh articles on copywriting strategies, formulas, templates, and everything else you need to become a better writer.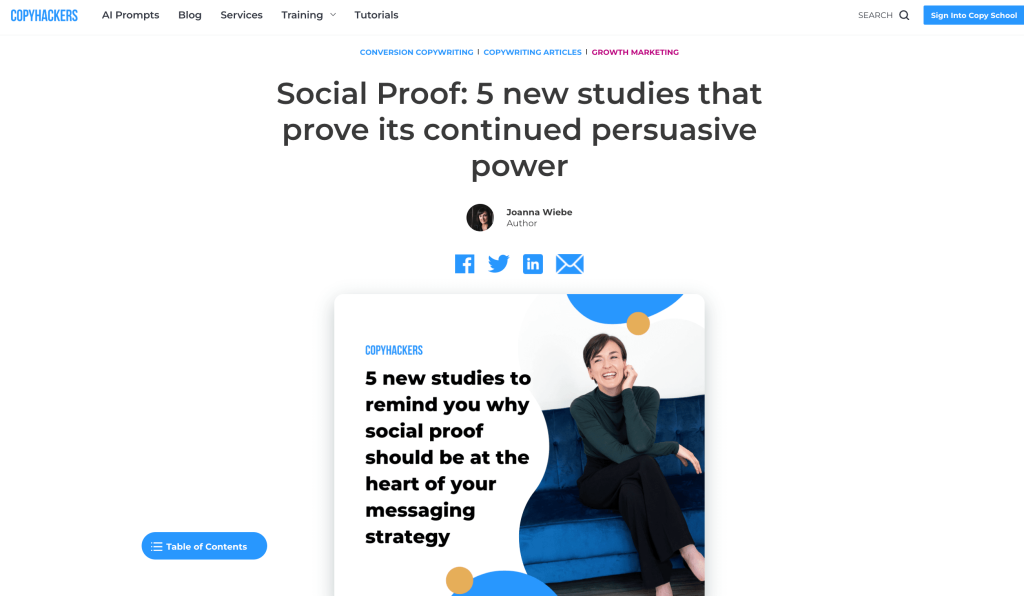 3. AI Prompts: Unless you've been living under a rock, you should know about (and hopefully be using) ChatGPT. Copyhackers has a nifty little tool that gives you unique prompts for generating copy. Give it a try!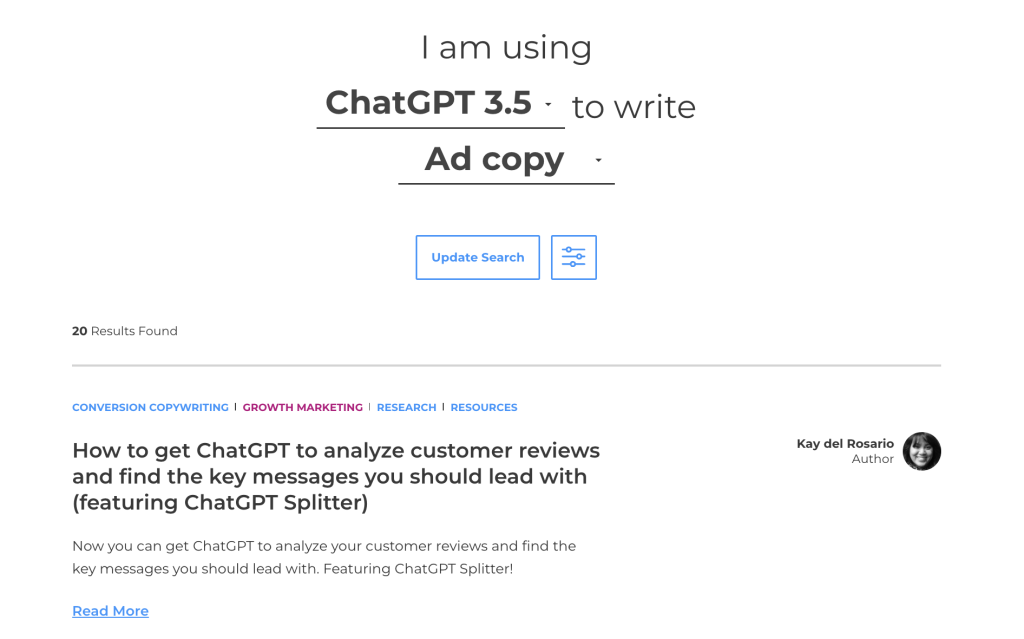 Whether you're a seasoned pro or a newbie, there's something for everyone.
Beyond Copywriting – Other Offerings by Copyhackers
Copyhackers isn't just a one-trick pony. Let's unpack what else they bring to the digital table.
1. Guest Blogging Skills Course: Guest blogging. It's not just about getting backlinks; it's about building authority. And with Copyhackers' course on this, you're maximizing the number of guest publications you land.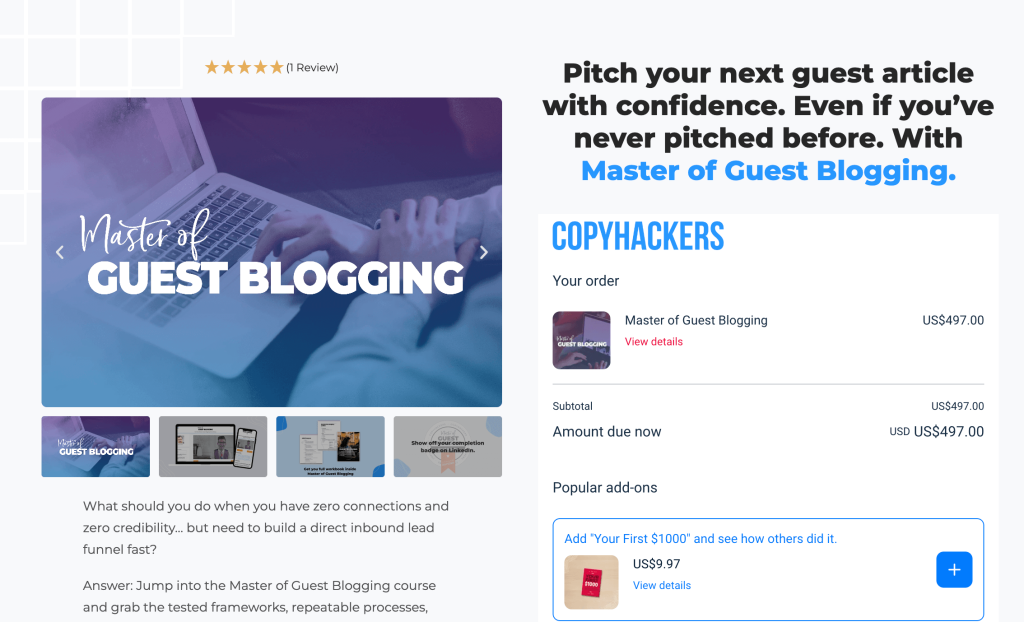 2. Lean Course for Freelance Copywriters: This is a great free resource if you want to learn the frameworks for writing effective web pages, emails, and advertisements.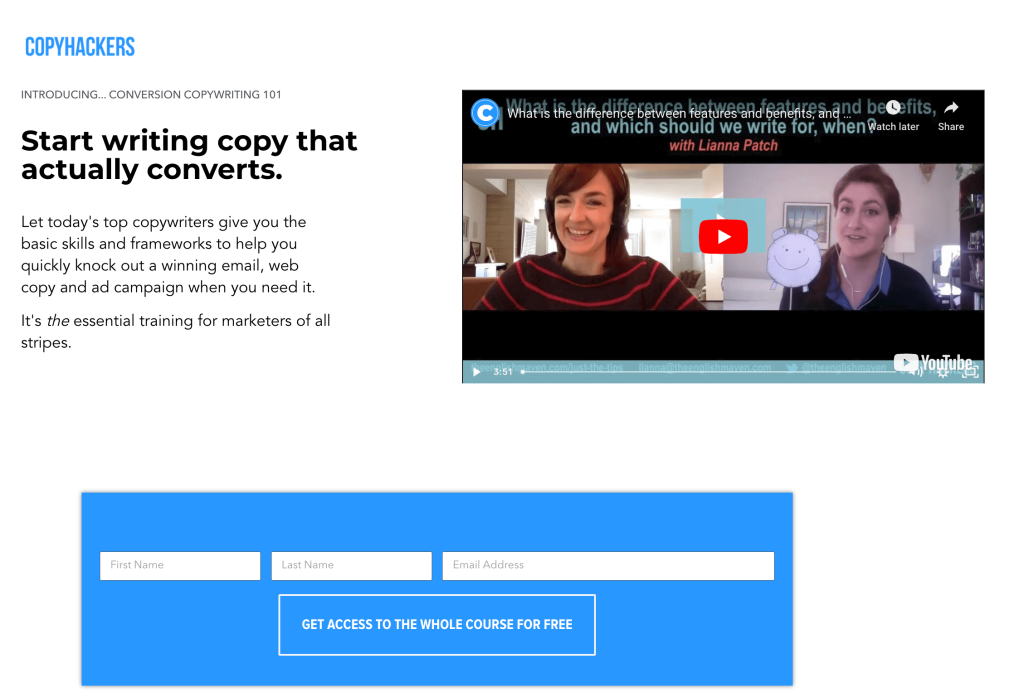 While Copyhackers might be synonymous with top-tier copywriting, they're dishing out value in other areas, too.
Hiring the Masters – Copyhackers for Hire
So, you've soaked up all this knowledge, but maybe you're thinking, "I need a pro to handle this." Or perhaps you're swamped with other business tasks and need a master wordsmith on deck. Enter: Copyhackers for Hire.
1. The Copyhackers Copywriting Agency: This isn't just any agency; it's the best of the best. Imagine having the brains behind Copyhackers crafting your copy. It's like having LeBron James on your pickup basketball team.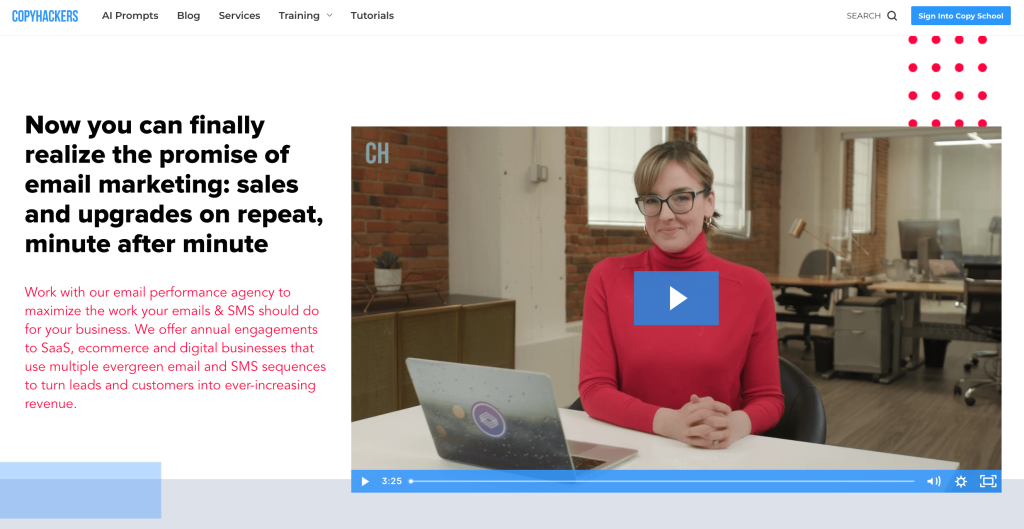 2. Certified Copyhackers Copywriters: Not looking for the whole agency experience? No worries. Copyhackers has a roster of certified copywriters ready to jump into action. These aren't just any writers; they've been trained and vetted by Copyhackers.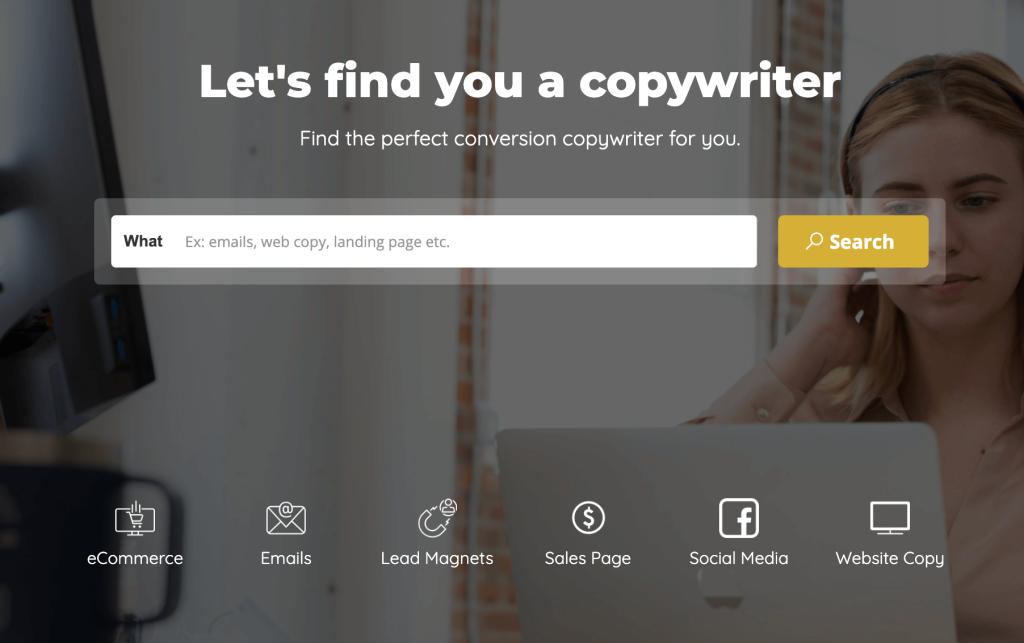 3. Consulting With Joanna: How does a workshop or one-on-one consulting with Joanna Wiebe herself sound? Well, you can gain access to her to power up your team's marketing and copywriting abilities.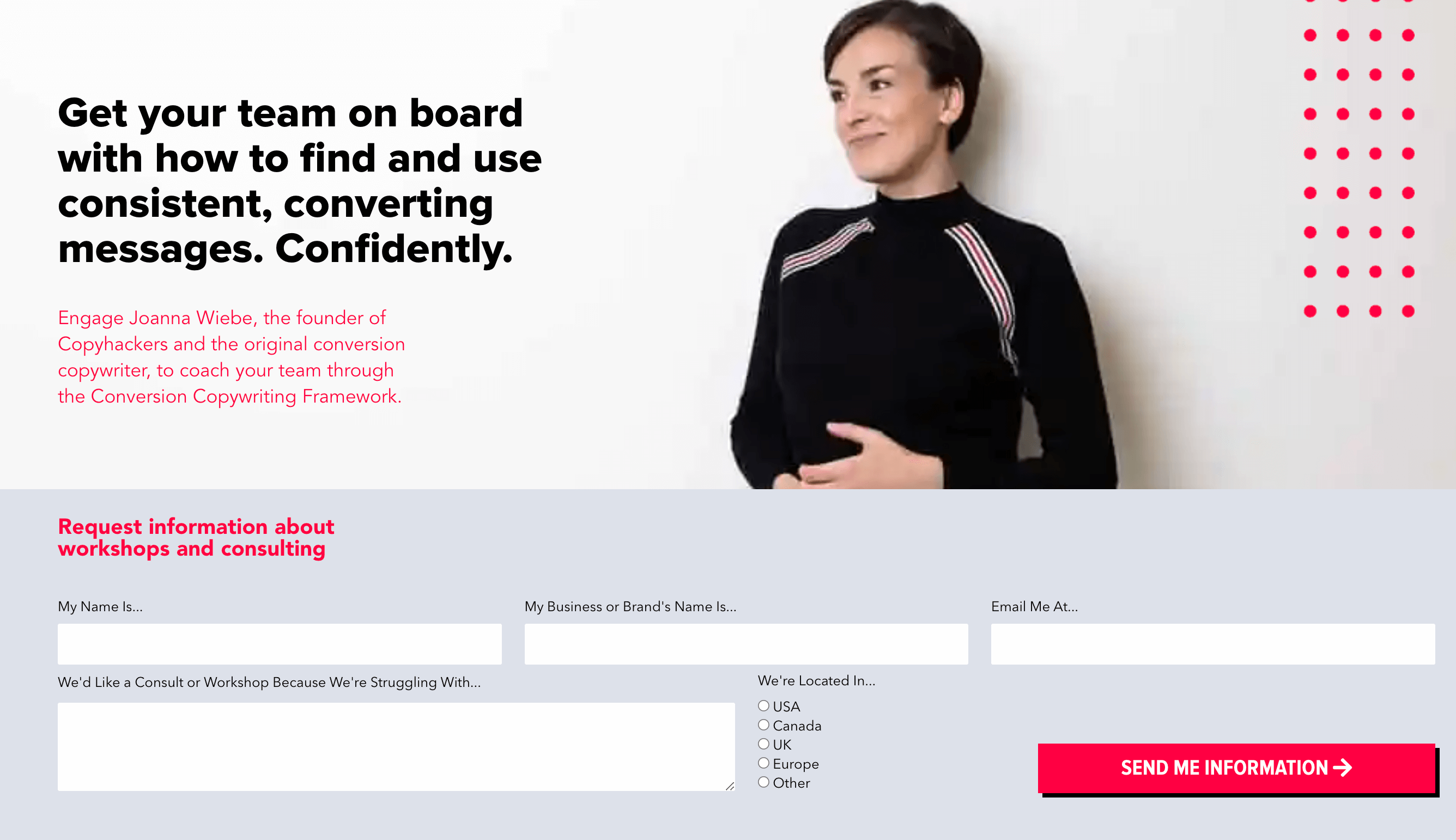 Alternatives to CopyHackers
While Copyhackers is a heavyweight in the copywriting arena, they aren't the only players in town. Maybe you're looking to diversify your learning or just curious about what else is out there.
Either way, I've got you covered. Let's dive into some of the top alternatives to Copyhackers.
1. Copyblogger: First up, the OG of content marketing. Copyblogger has been dishing out top-tier content advice since 2006. They've got courses, blogs, and even a podcast.
2. Kopywriting Kourse: Don't let the quirky spelling fool you. Kopywriting Kourse is all about actionable insights. From courses to coaching, Neville Medhora has a buffet of offerings.
3. The Copy Cure: Crafted by the dynamic duo, Marie Forleo and Laura Belgray, The Copy Cure is all about finding your voice. It's not just about selling; it's about connecting.
4. AWAI (American Writers & Artists Inc.): These guys are the real deal when it comes to direct response copywriting. They've been in the game since 1997 and have a roster of courses that cover everything from travel writing to grant proposals.
And here's a tidbit: direct mail still pulls a higher response rate than any digital direct marketing medium (ANA/DMA). Old school? Maybe. Effective? Absolutely.
I've also done a review of their course here if you're interested.
5. CXL Institute: Diving deep into the digital realm, CXL focuses on conversion optimization. Their courses cover everything from analytics to UX, with a hefty dose of copywriting thrown in.
6. Carmine Mastropierro: Yours truly! I have copywriting courses, both free and paid, that will help you become a better writer and make a living online. My programs also include access to my private Discord server and coaching from myself, a 7-figure copywriter.
Wrapping Up This CopyHackers Review
I've been following Joanna Weibe and Copyhackers ever since I was new to freelancing and copywriting. They've been a priceless resource in sharpening my skills and getting high-paying clients.
I recommend checking out their free content and resources to begin. Give it a test drive and see how it helps you.
If you find you're getting a lot of value, consider investing in their paid courses, consulting, or hiring a writer if you need to outsource.