PINSTRIPEMAG – 46,000 VIEWS FROM A SINGLE BLOG POST
On December 27th, 2017, I had the pleasure of writing a guest post for the fashion website PinstripeMag. I proposed the topic of a men's winter layering, styling, and color coordination guide.
The article can be read here: Mens Winter Layering, Styling and Color Coordination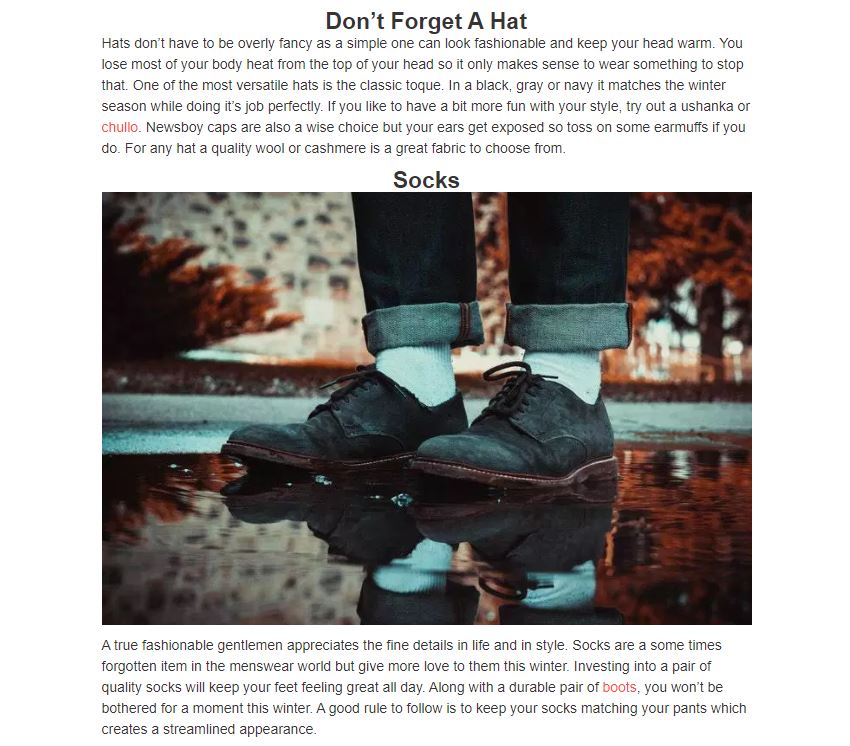 The article has gained over 46,000 views in the 5 months that it has been live, translating to over 9,000 views per month.