Journalists are constantly on the hunt for good stories and leads.
That's why writing press releases can be a great marketing move by your company.
Publications need stories, and you need exposure. It's win-win.
But how do you write a press release? How do you promote one?
These are some of the many questions entrepreneurs ask themselves when dealing with news releases for the first time.
The best part about them is that they can be used for anything. This includes new product launches, business openings, or anything in between.
It doesn't matter what stage or industry you're business is in, as everyone can benefit from press releases.
Follow along as I teach you about press releasing writing, distribution, and go over some examples to learn from.
What is a press release?
Google defines a press release as the following:
an official statement issued to newspapers giving information on a particular matter.
They are typically brief reports that cover something important before it happens. This offers exclusivity to the publication and their audience. It is also an excellent way to build buzz and anticipation for a business.
Press releases come in two different forms:
Immediate release: Once the news is announced, any publication is freely available to share and republish it. This is good if you're looking to get as much exposure as humanly possible.
Limited release: This style of press release is only available to certain publications it's sent to or only allowed to be published on certain dates. If you'd like only a few select websites to promote your release, this is a good choice.
Press release format
It's crucial that you properly format a press release to ensure that it's easily readable and looks professional. If it doesn't look the part, you risk the chance of losing out on publication opportunities.
Below is an example of a press release template. Let's break down how you can format it exactly like this.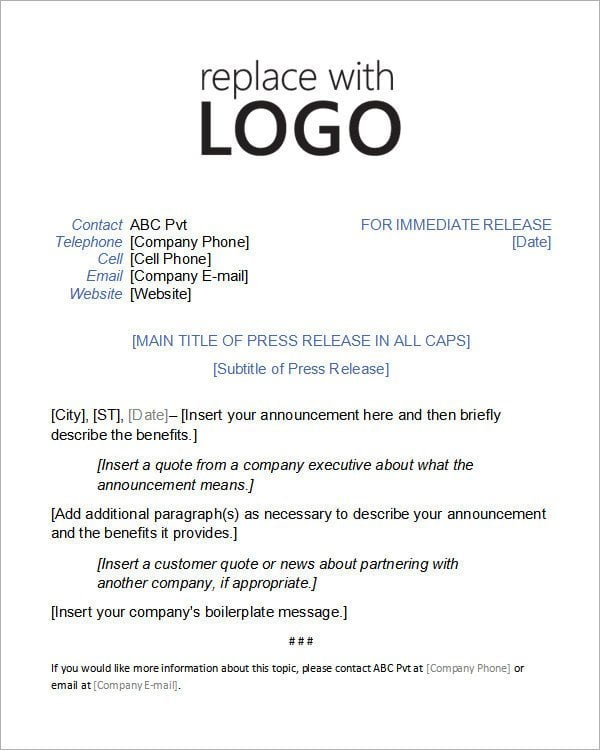 Logo
Include a high resolution logo at the top of the release. It is normally 200×200 pixels, and you may have to email the individual file to publications if they require it, so have it handy.
Release date
When would you like the press release to be unveiled to the public? State this, and the release type, parallel to the contact information.
Contact information
In the case of publications, investors, or other organizations are interested in what you offer, contact information needs to be easily accessible.
Include a contact name, phone number, email, and website URL at the top of the press release.
Headline
I'll be teaching you how to write press release headlines in a moment, but you normally want it in a larger font, and easily legible. The subtitle will go directly beneath this.
Location and date
Before you begin writing what the press release is about, it's standard etiquette that you include the location and date of your business.
Boilerplate
The boilerplate message at the end of a press release is a short biography on your company. Include a brief explanation of the company's history and services here.
Notation and final message
The end of a press release, especially if it is multiple pages, needs to finish with three pound symbols. This is a signal to the publication where the content finishes, and should include a final message below it with further contact information or steps for readers to follow.
Writing a press release
Now that you understand what a press release is and how to format it, you can now write your own. Here are the steps to writing a great press release that gets picked up by publications.
Know your audience
If you're a blockchain company that is releasing a new cryptocurrency related product, it doesn't make sense to pitch health magazines.
It's crucial that you understand the publication you're pitching, and ensure that your business and them align. Furthermore, their audience needs to be interested in the news itself.
Take a read through any website you'd like to send a press release to, and get a feel for what they write about and who it's geared towards. If it looks like a good fit, I'd recommend finding their contribution guidelines for further instructions.
Take a look at Fast Company, for example. They have a fast that clearly outlines that they look for in guest authors, and this could be used to create an excellent press release.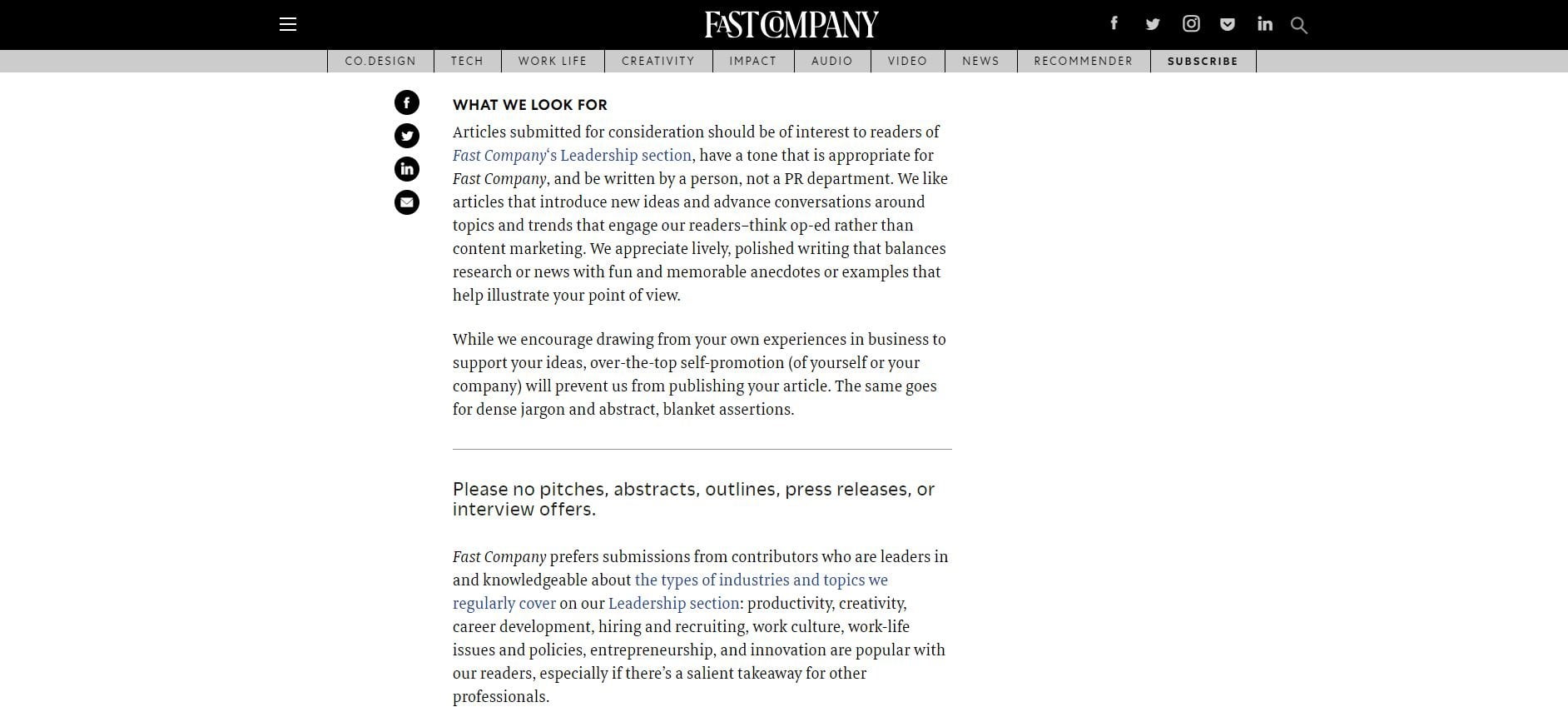 Guidelines like these regularly cover voice, word count, audience, style, and more that will influence you how piece together a release for them.
Creating a press release title
Once you know the publication inside and out, and you've added the basic information like contact info and the release date, you can write the headline.
While the headline is the smallest component of a press release, it's the most important. If it is generic, nobody will want to read the rest of the material.
That's why you need to make it exciting.
Look at Salesforce. They helped create 1,000 new jobs with their Tower Chicago project, and made an interesting press release to cover the action.
The title sums up what readers can expect from the news, but leaves them anticipating the details.
Don't be afraid to take a lot of time crafting an epic headline and do many revisions until it's perfect.
Write the hook
If the headline gets them reading the press release itself, the first paragraph gets them reading the remainder.
The hook should summarize the main point of the release, covering the who, what, when, where, and why. SugarCRM nails this in a recent press release they did after acquiring another software company.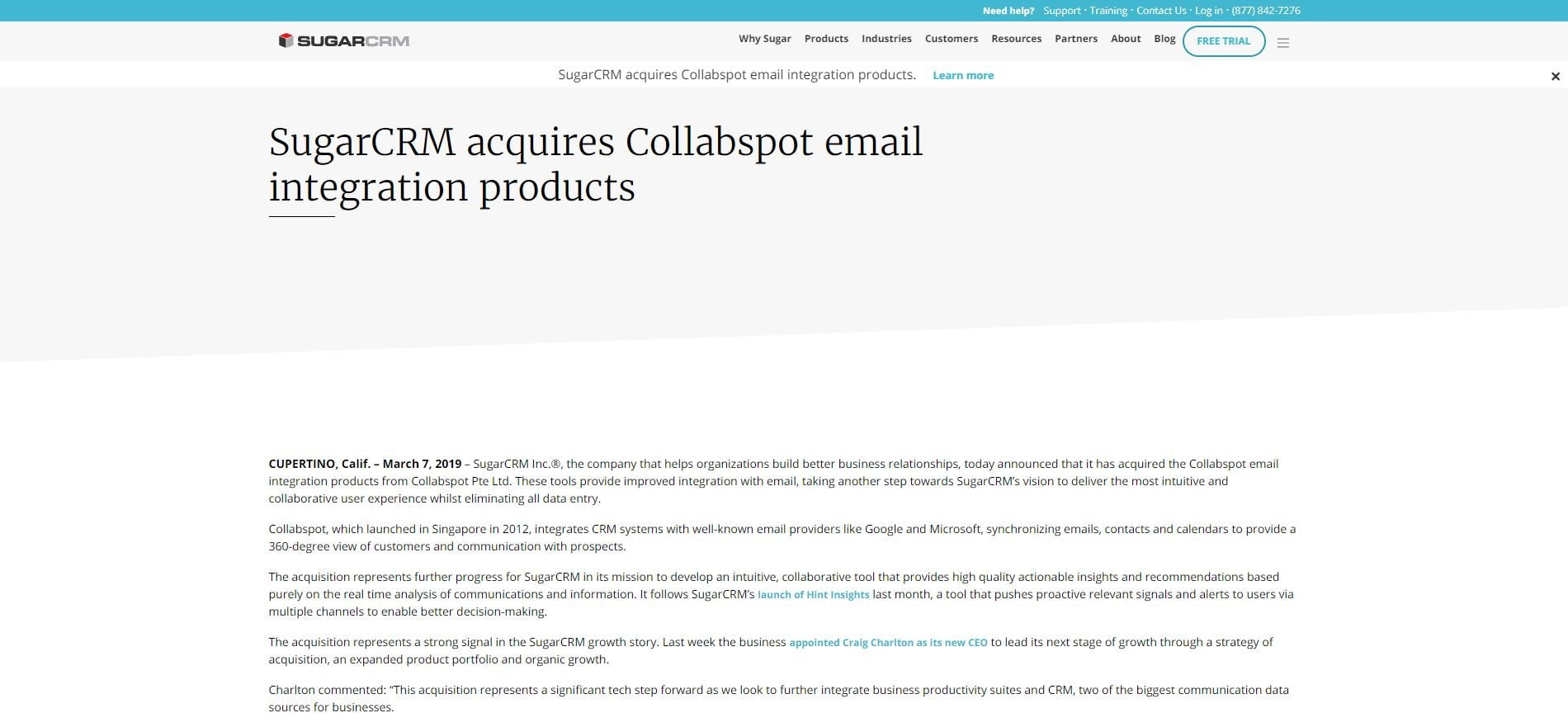 The notable sentence in the introduction is:
These tools provide improved integration with email, taking another step towards SugarCRM's vision to deliver the most intuitive and collaborative user experience whilst eliminating all data entry.
They clearly and concisely describe what the acquisition did for the company, and also how it will benefit their users. Those interested in becoming a SugarCRM customer would be hooked to read the rest, while investors or partners would also be eager to read more.
Include stats and data
Are there any key findings, data, or numbers that make up your release? For example, did you hit a certain market share, revenue level, or location count?
Don't leave this out of a press release. The more specific you can be, the better.
Keep the body simple
Short sentences, paragraphs, and simply vocabulary are keys to great copy in general, and this applies to press release, too.
As soon as you start adding technical jargon, and making the news harder to read through large paragraphs, you're reducing how many people you reach.
Keep in mind that 50% of all adults in the united States read at a 8th grade level.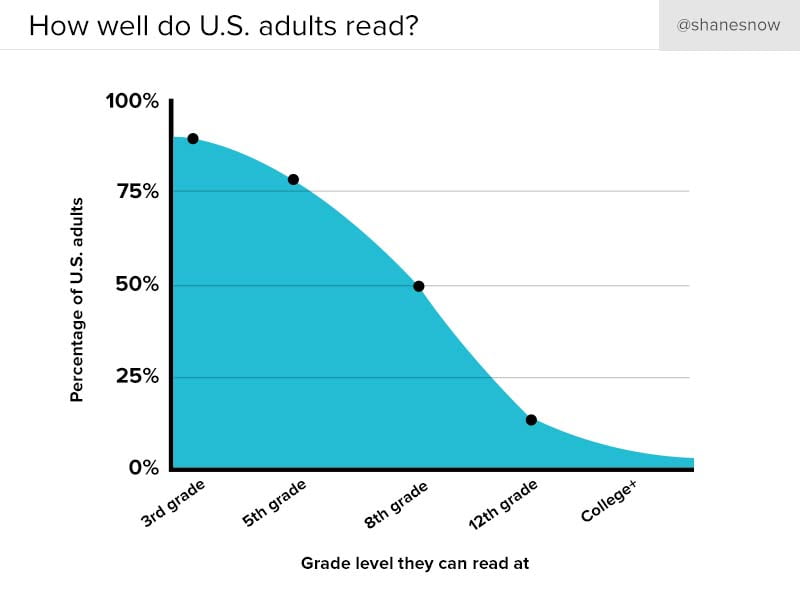 You will be able to speak to a much larger audience by simplifying your writing, and it makes it easier to go through in general.
Press release distribution
You can write the most mouthwatering press release ever, but if it doesn't get in front of peoples eyeballs, it won't do any good.
That's why promoting press releases is just as important as creating them.
Here are a few different ways you can start distributing a press release to get it used by different websites and blogs.
Journalists are constantly on the prowl for new stories, ideas, and inspiration.
Do you know what one of their go-to places is?
Social media.
It's where all of the conversations are happening, so it only makes sense.
If you position yourself in the right spot, you can get seen by tons of these hungry journalists that are willing to eat up your press release like a juicy steak.
I suggest heading over to Twitter and promoting your press release with relevant hashtags. 74% of journalists use Twitter specifically for researching stories.
Heck, a quick search for #pressrelease shows that there's a new press release promoted approximately every minute!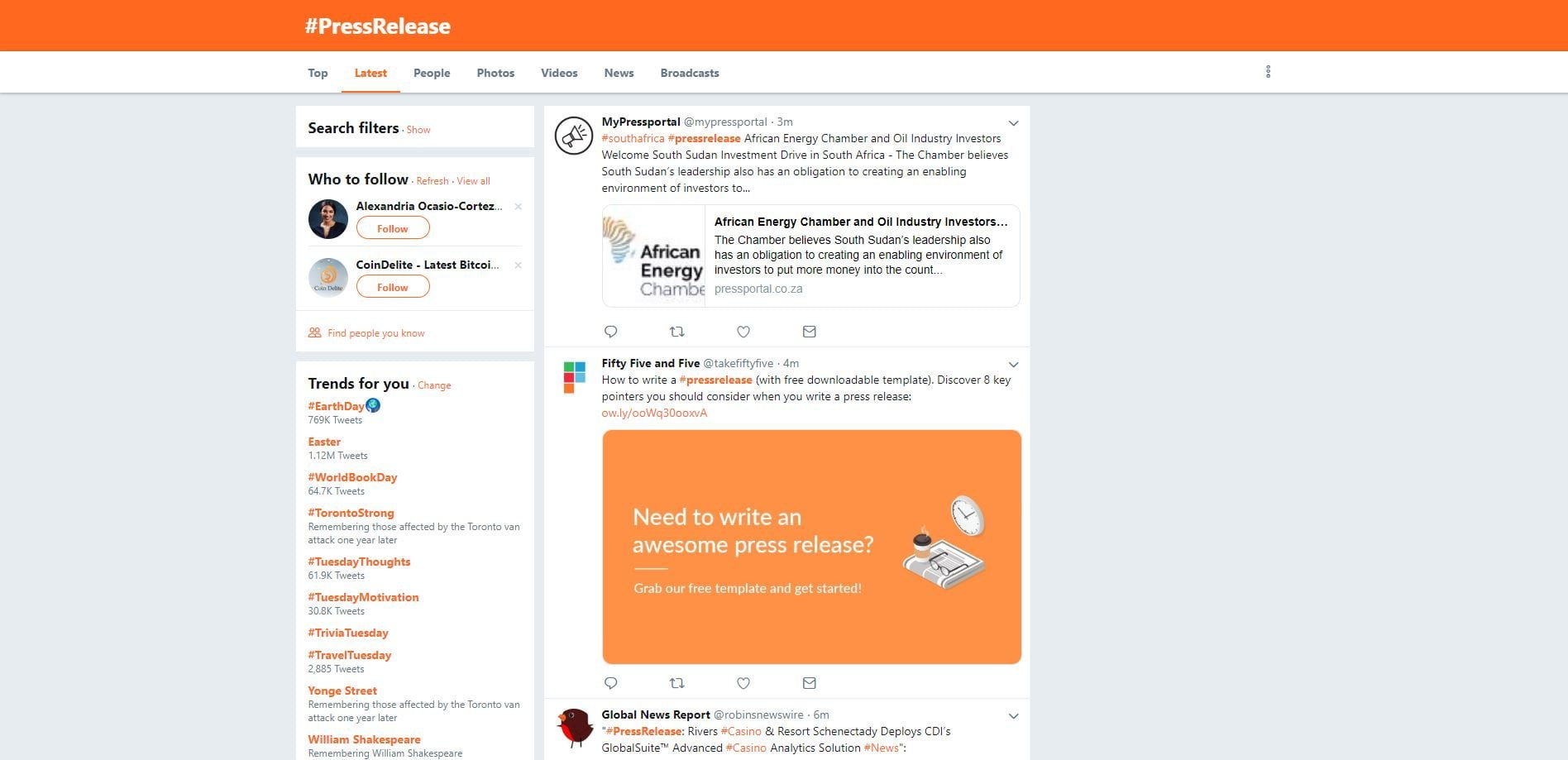 If you want to be ballsy, tag publications in your post to get their direct attention.
You can also find editors and writers for websites, and direct message them with a link to the release.
This brings me to my next point.
Reach out to publications manually
Nothing beats rolling up your sleeves and sending out a ton of emails.
Grunt work always pays off, and the result of having your press release picked up by large websites can have a serious ROI.
The first step in outreach is to find publications you'd like to pitch. Remember that their audience and them must match the content of your press release.
Let's say that you wanted to pitch Forbes. Their page covering news stories clearly states press releases have to be submitted via the contact page.

After navigating to this said page, there is an email for press inquiries that can be contacted.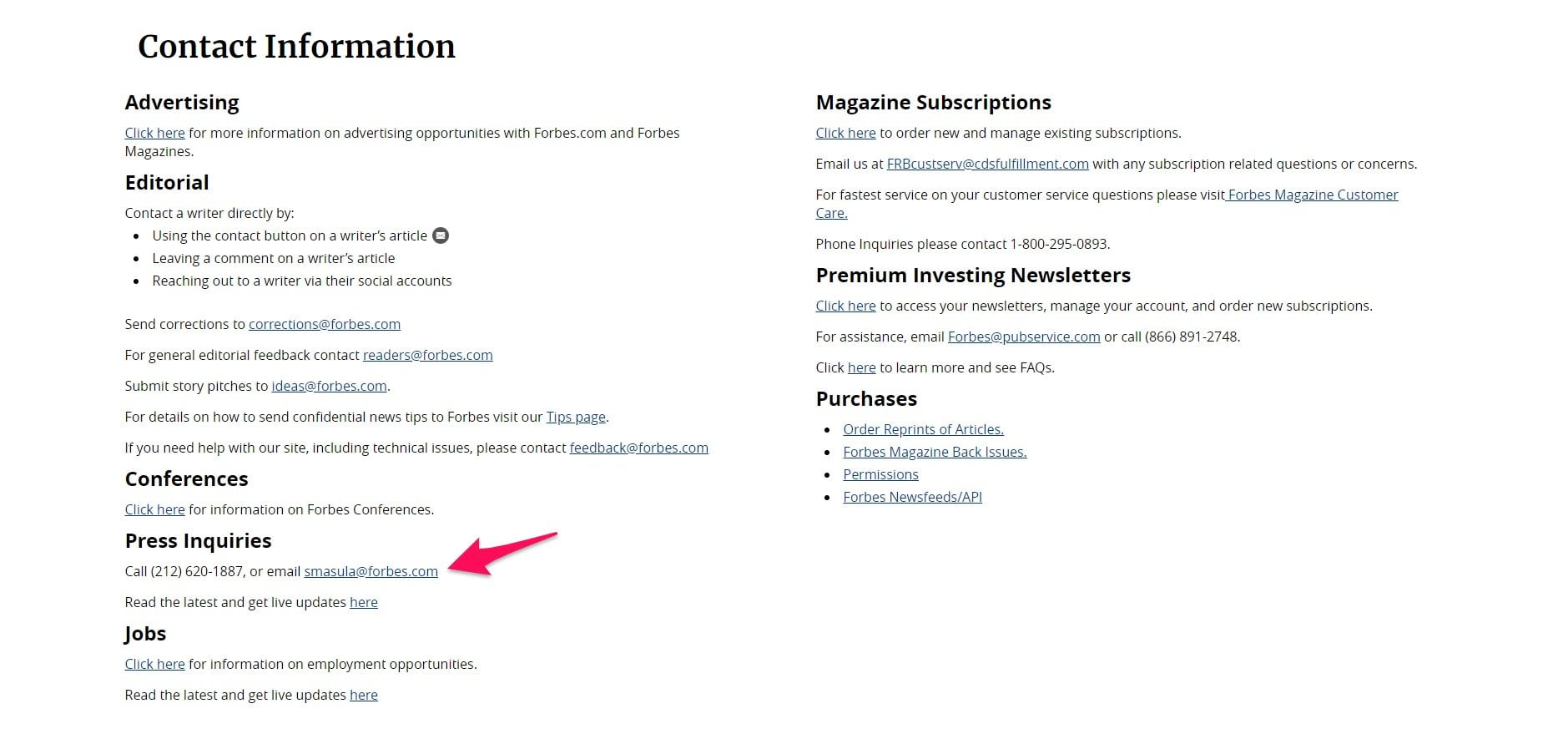 Ensure that you conduct research like this for every website you pitch or else you may send the release to an irrelevant inbox.
You will then need to send a press release pitch. The elements of a successful cold email are the following:
Personalization: Everyone and their mom can see through a copy and pasted email. Customize every message by including the contact's first name, mentioning how you came across their site, and introducing yourself.
The benefit: This interaction can't be one-sided. Clearly explain the benefit of sharing the press release, such as their audience will enjoy it and return for more content in the future.
Following up: Don't be afraid to follow up if you don't get a response, unless the contributor guidelines clearly say no to follow up because some do.
Here's an example of a press release pitch:
Hey John,

I just read your recent piece on how Blockchain will change the healthcare industry more than most realize, and I completely agree with all of your points.

I'm the co-founder at HealthChain, a blockchain healthcare company, and we recently integrated our software into 10 local hospitals. They are already seeing drastic improvements in patient care and budgeting, so we wanted to share our press release with you that covers the details.

I believe it'd make an excellent follow up story to your article, and that your audience will love reading it. We'd be more than happy to share the published article on our social accounts afterwards, as well.

Here's a link to check it out: www.healthchain.com/press-release.

Warm regards,

Mike
Outsource your press release distribution
One of the most common strategies to ramp up PR is to simply outsource it.
There are tons of service providers out there that will take your press release and get it in the hands of journalists.
In fact, some of them will write the press release for you, too.
PR Newswire is a popular choice among business owners. You can become a member and start sharing press releases with one of the largest online communities.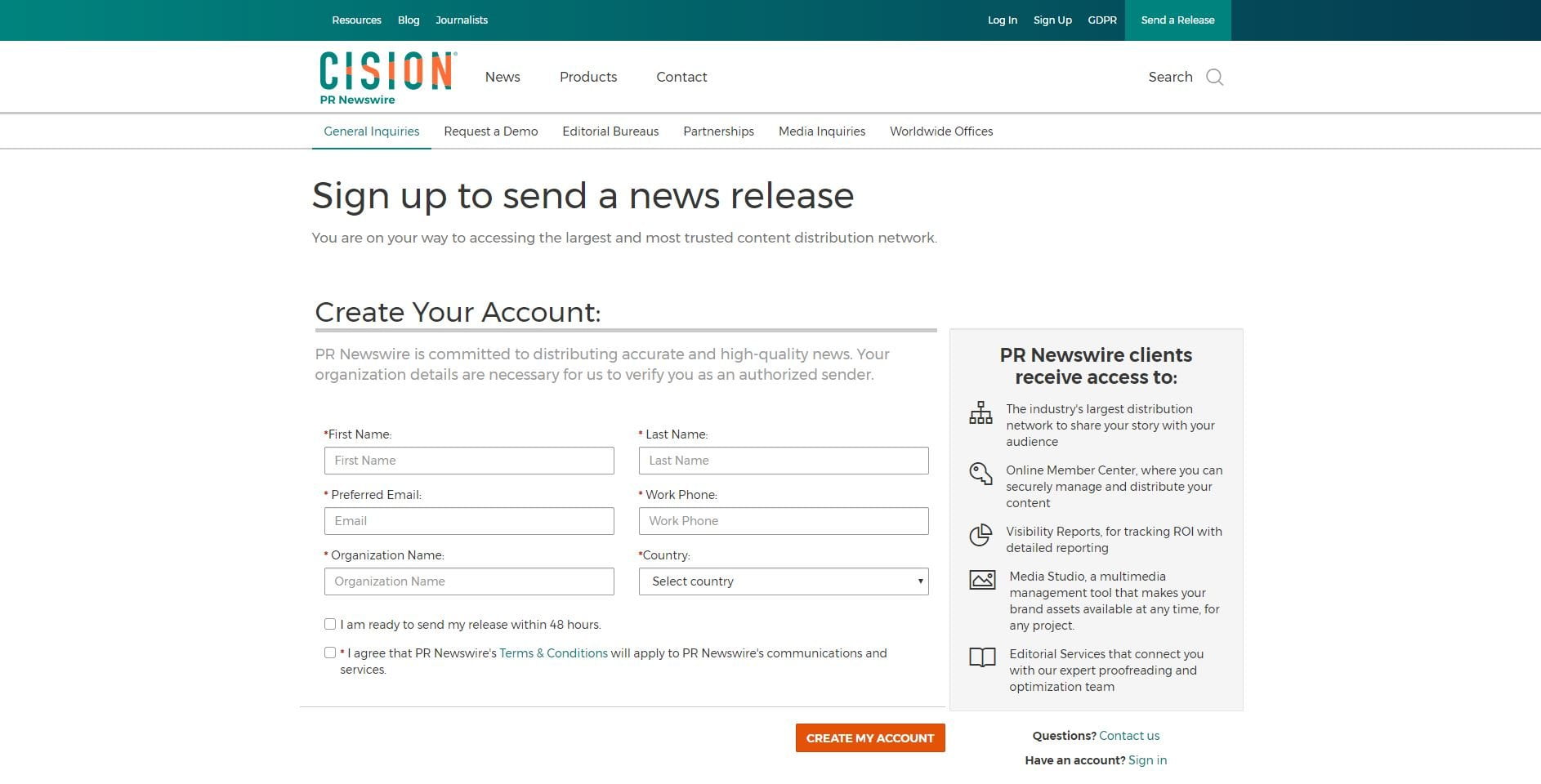 Wrapping up
Learning how to write a press release is a priceless skill for any entrepreneur.
When your business takes newsworthy action, being able to compose and send out a great story quickly will lead to incredible results.
This includes new customers, email subscribers, social media followers, and overall brand awareness.
It all begins with understanding proper press release formatting. Ensure that you include the fundamentals like:
A logo
Contact information
The release date
Headline
Location and date
Boilerplate
Notation and final message
From there, focus on writing the material in a simple manner, while making it exciting and relevant to the audience. Add any statistics or numbers that will give readers more context, as well.
Use social media or cold emailing to get it in the hands of publications once it's completed. Some entrepreneurs may also want to consider outsourcing the process if they have the budget.
What are you waiting for? Start writing your press release today and get the exposure your deserve!